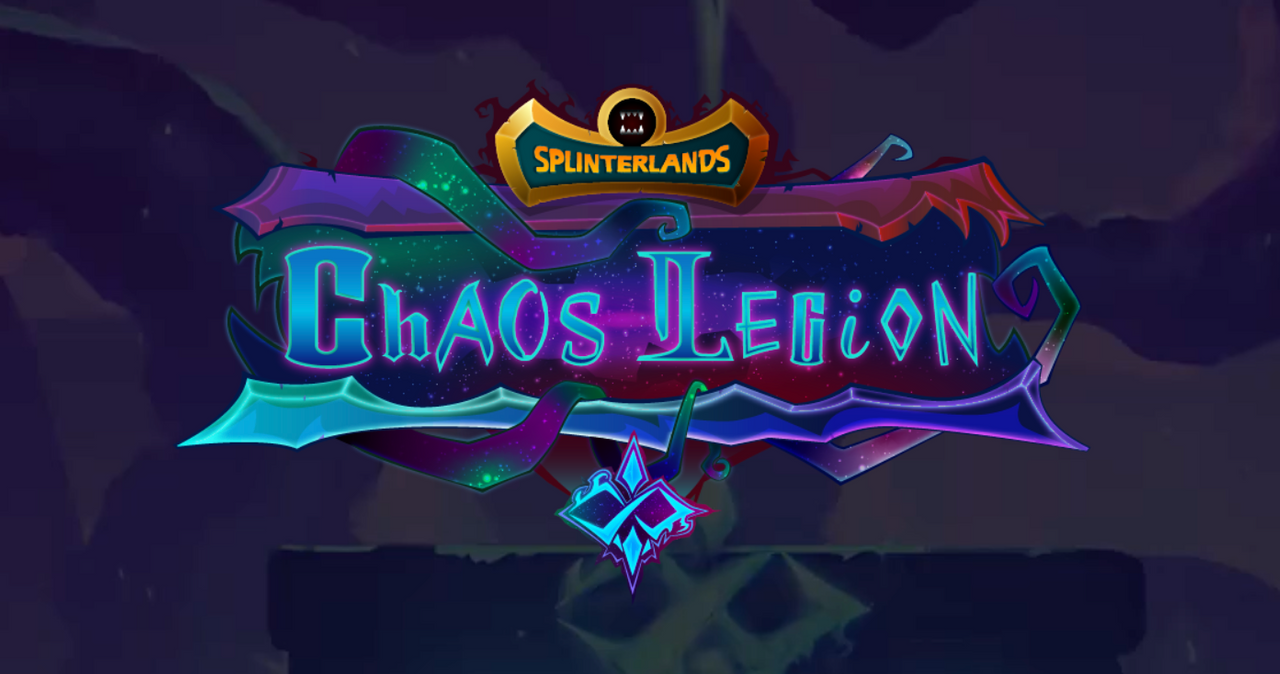 Chaos Legion is going to be released in a few weeks and I have set up my plan for buying packs. Splinterlands is the application that lead me to HIVE and I believe that this game will succeed. I even spent $1,000 to buy 575 packs when I started. This has rewarded me with both cards and airdrops. So I will also participate in the Chaos Legion sales when the general sale goes live.
Chaos Legion
The @splinterlands account has released a post about the Chaos Legion release and pack sales a few days ago. I won't be targeting the 2nd sale but I will target the general sale. For reference, VOUCHER tokens will be required for each pack you purchase during the 2nd sale (similar to the pre-sale or 1st sale) but bonus packs will not require it. After that is the general sale that will only require VOUCHER tokens for the bonus packs.
So if I were to spend $2,000 for packs during the 2nd sale, I would require 500 VOUCHER tokens as well. However if I wait until the general sale, I will only need to spend 75 VOUCHER tokens. The only bonus you have for participating in the 2nd sale is that you will get the airdrop for the first two cards. However if you were to do so, I think buying into the pre-sale or 1st sale would of been better since you would get a chance at the promo card airdrop.
My plan
Back during the pre-sale, I got VOUCHER tokens and sold them to raise funds for the chaos legion general sale. During this time, HIVE was priced less than $1 each and each one sold on average for like 18 or 19 HIVE each. In total from Splinterlands and tokens such as INDEX, I believe I got around 40 VOUCHER tokens so I think I raised around 720 HIVE. When HIVE reached a price above $3, I decided to move some HIVE over to my wallet to buy $2,000 worth of credits.


Above you can see my balance of 2,000,000 credits (equal to $2,000) in my account so I only require the VOUCHER tokens to buy in during the general sale. As mentioned in the announcement, I should get VOUCHER tokens during the 2nd sale and I will keep them so I buy in as soon as the general sale is available.


One thing to note is that I still have 107 untamed packs. Originally I was planning on saving it to sell if I needed extra funds to purchase. The HIVE price pump means I did not need to sell these as well and each one of these packs are worth $95.4 right now. I am glad I am able to hold onto these packs for now.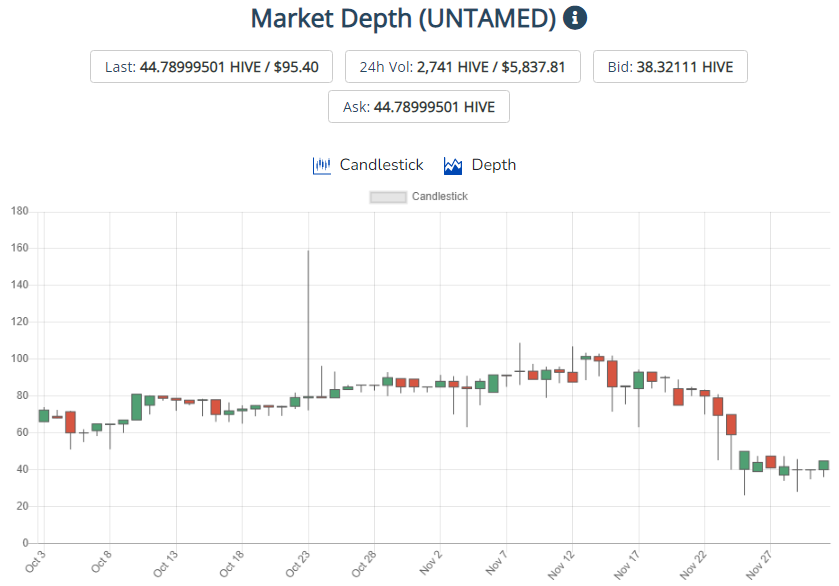 Rental Progress
Back in my previous post about building a passive rental income source in Splinterlands, I started to use up my DEC balance in game to passively work for me. While I may lose out on some SPS airdrop points, I believe it will make up for it over time with the rental income.
Purchases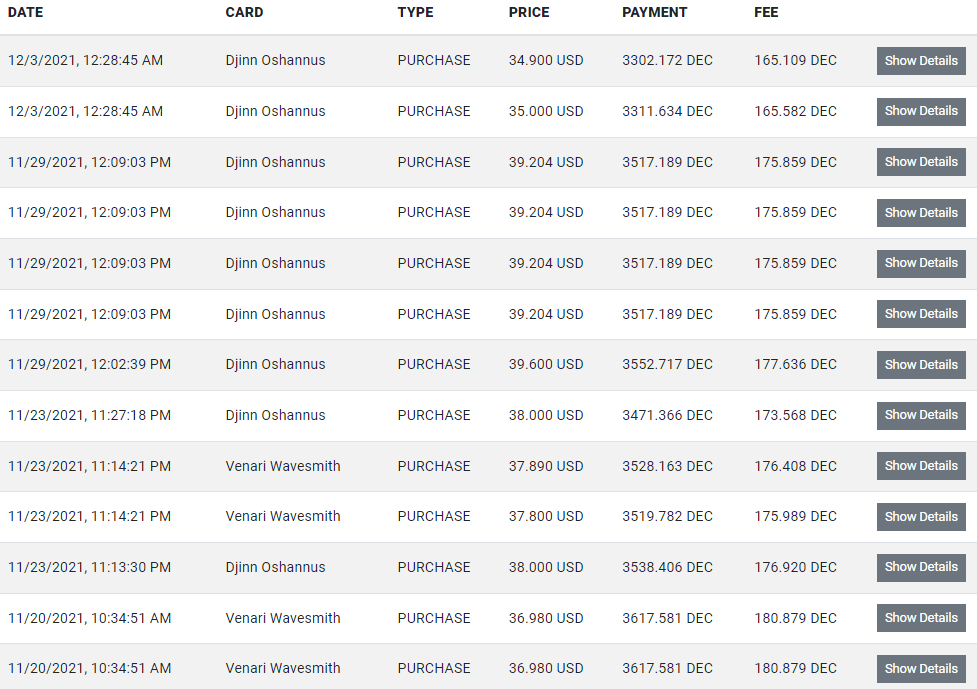 Here are the list of purchases I made over the 2 weeks since my last update. As you can see, I bought more Djinn Oshannus and gold foil Venari Wavesmith. I know I should diversify a bit more but I decided to grab more of these cards for now. All of these cards were bought on Monster Market so I can get some DEC back from my purchases.
Rental income


My rental income hasn't increased much due to the decrease in rental prices. I updated some of my cards but I haven't changed them recently after the start of the season. It looks like the prices of cards has dropped if you pay attention to the 2 most recent Djinn Oshannus purchases. Overall my potential income is higher but I will have to drop down my prices over the weekend when I have time. As usual I prefer Peak Monsters to manage my rentals because of the interface.
Conclusion
With the rise in HIVE price, I was able to fully fund the credits for my chaos legion purchase just from the pre-sale VOUCHER tokens without touching my untamed packs. As we near the release of chaos legion, the prices of both cards and rentals seems to have dropped so I need to do some adjustment. However it is still doing a great job increasing my income over time.
Feel free to leave a comment if you read my post. If you have any questions, feel free to ask and I will do my best to answer.
Posted Using LeoFinance Beta