Today is the 1st day of May and it is the monthly HPUD (HIVE Power Up Day). As I have stated in one of my previous HPUD, I had Resource Credits problems when I first started. Because of this, I fully understand how important HP is to interacting with the block chain. There have been many people who have helped me out when I started and I believe that HPUD is an event that people should participate in. It also helps you boost your curation rewards.
HPUD
More information about HPUD can be found at the May HPUD by @traciyork. The results of my earnings last month was 130HP and while it may not reached my goal, it was better than the previous month. Being more consistent between posts have helped me but I think it will still take time for me to get into a daily habit.
While I am waiting for this I have been commenting quite a bit and you can always find me at the @leomarkettalk post. I think my earnings from commenting usually don't result in HIVE but it does earn me some LEO tokens.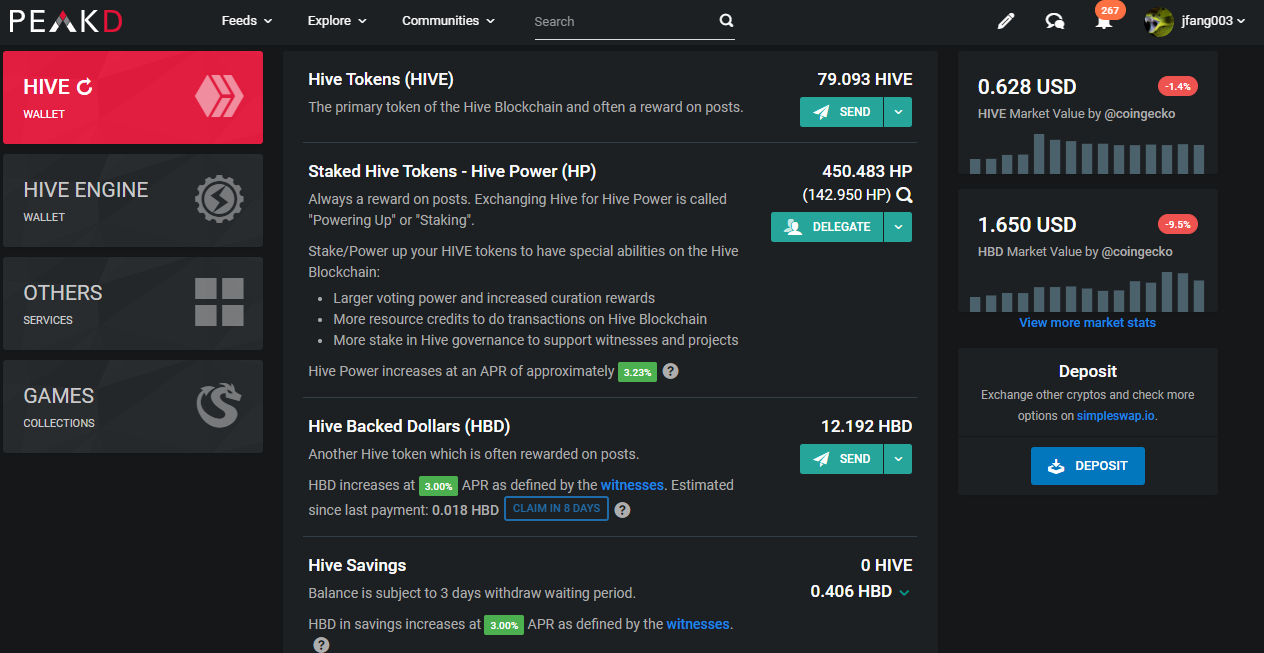 My current HP (shown above) before powering up is 450HP and I plan to power up 25 HIVE which is a 5.56% increase in HP. The results of this can be seen in the picture below and here is the transaction link. I decided on 25 HP this time to make up for the rest of the HP I missed last month.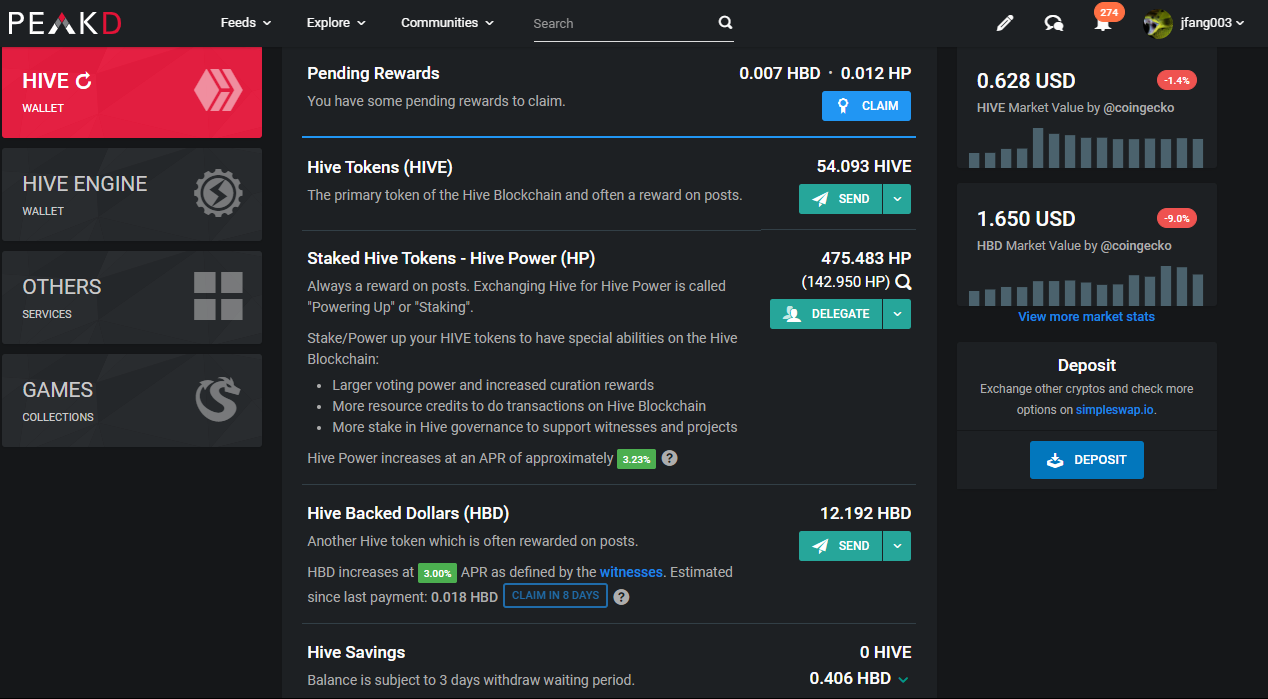 I guess if I add in my current Saturday Saver's Backward Challenge, it would be 25.92 HP powered up today.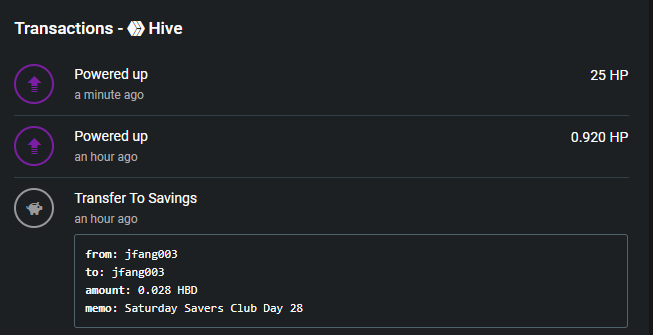 May Goals
I decided earlier this month to create some yearly goals. After looking at it today, I have based the amount I need based on it. I missed some of my April goals so hopefully I will be able to reach them this time.
Token Goals
As I have started posting more often, I think I am more consistently increasing my earnings while maintaining my commenting. So I plan to maintain my current rate to ensure that I reach my yearly target.
1. Increase my HP to 605 HP (currently 475)
2. Increase my staked LEO to 775 (currently 675)
3. Increase my staked SPORTS to 1.25M (currently 1M)
4. Increase my staked CTP to 925 (currently 726 with 50 delegated out to BroFi)
5. Increase my INDEX holdings to 150 (currently 7)
6. Invest 200 LEO into Cub Finance
I decided to dial down my targets for this month to be more in-line towards my month goals. The only one I did not account for was my SPORTS goal as I earned well over 500k of it last month. I have decreased my LEO goal this time around because I want to invest some funds into Cub Finance. I am debating about moving some of my SPORTS earnings towards my other goals as I diversify into Cub.
This month's dividend token will be INDEX. In the end I choose the token created by the CTP community because the dividends do seem bigger compared to the usual DHEDGE drips. I think the biggest factor was that I did receive some LEO payouts from them despite it being one of my lower value holdings.
As for Cub Finance, I trust the LeoFinance team and I think its best to diversify out of HIVE a bit. I want to learn more about Defi and I think having experience in the liquidity pools and dens would be more beneficial towards learning.
Gaming Goals
My goals here aren't as big because I have started some new games but I have no idea about what the goal should be for them.
1. Starbits Millionaire card. I had a bunch of buy orders in but they never filled.
2. Increase my RPlanet Aether generation to 1800(currently 1100). Aether has gone up quite a bit so the earnings are netting me around $4 or $5 in WAX everyday. Compared to the stagnant prices last month, I am more happy.

I feel a little bad that I did not get the millionaire card but I am at 942k so I will definitely reach it this month. I had some buy orders but with all the new features coming out, they never filled. I am looking forward to the card because I can start opening packs and start working on the rankings.
I started Exode and Rabona last month so I am taking some time to figure things out. I think Splinterlands will definitely still be on the backburner for me. Some of my bids have filled in and I am slowly building a collection of level 1 cards for the weekly share your battle event. I plan to use them as posts this month so I can be more consistent.
Please feel free to leave a comment if you have any questions or feedback.
Posted Using LeoFinance