In the Bitcoin world, you know PlanB's Stock-to-Flow model.
Many people bought Bitcoin during the previous Bull Market, taking this model for granted.
A big mistake, because these people then sold their Bitcoin at a loss when the Bear Market came along. In my opinion, there's nothing worse than people buying Bitcoin for the wrong reasons.
Among the wrong reasons for buying Bitcoin are the promises of so-called experts.
No one can predict the price of Bitcoin with any certainty. Some predictions work, some don't, but generally, no one can get it right every time, which should make you take these precautions with a grain of salt.
In the case of PlanB, it's funny how he kept updating his model as it was proven wrong...
---
PlanB Updates Its S2F Model Again to Predict a Bitcoin Price Between $100K and $1M in 2025: Here's What You Should Do With That Prediction.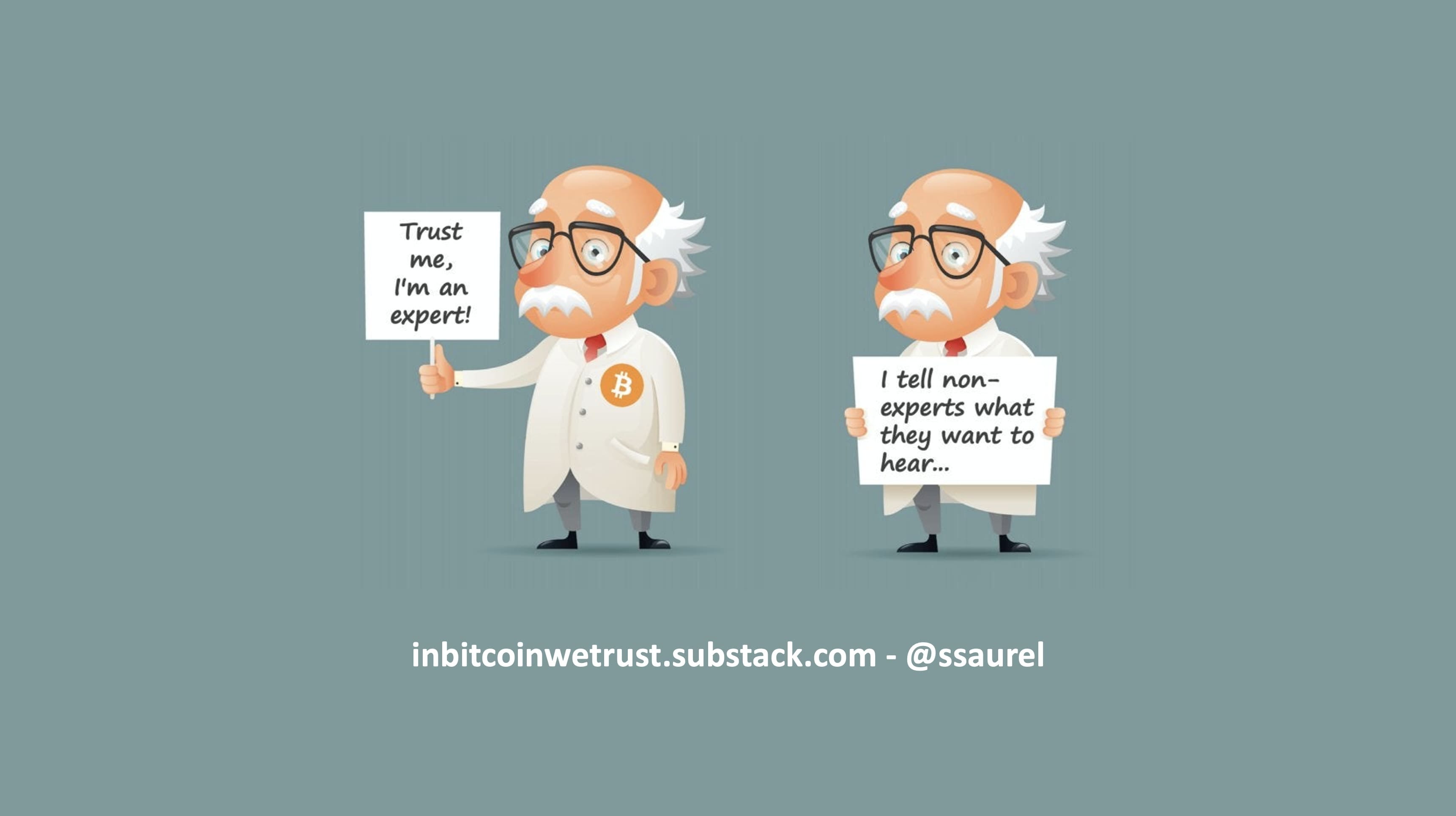 Never lose sight of the goals of the Bitcoin revolution.
Link: https://inbitcoinwetrust.substack.com/p/planb-updates-its-s2f-model-again
---
Even so, some people are still trying to find models or formulas to predict the price of Bitcoin on a top every 4-year cycle.
The latest one that's all the rage right now may disappoint you, as it highlights that the price of Bitcoin won't reach $100K in either 2024 or 2025.
I'll explain all this in detail. But bear in mind that this is just one person's opinion. It's up to you to judge and tell me what you think.
---