Here's me as Eric Draven.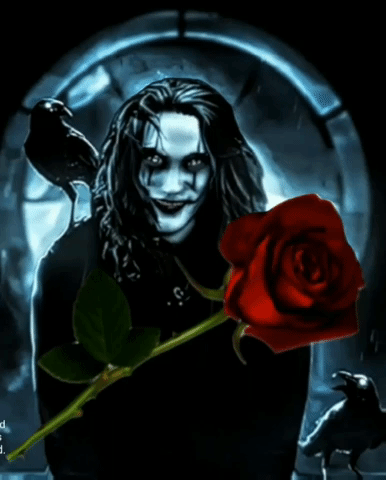 "The Crow" 3D.gif
*A rare, signed, higher resolution and non-watermarked version of this image is available for download at: https://creary.net/digitalart/@jaichai/the-crow-digital-fan-art.
The Crow is a 1994 American superhero film directed by Alex Proyas and written by David J. Schow and John Shirley.
It stars Brandon Lee in his final film appearance as Eric Draven, a murdered musician who is resurrected to avenge his death and that of his fiancée.
The film is based on James O'Barr's comic of the same name.
(Source: https://en.m.wikipedia.org/wiki/The_Crow_(1994_film)
May you and yours be well and loving life today.
In Lak'ech, JaiChai
(JaiChai 25 Apr 2022. Simultaneous multi-site submissions posted. All rights reserved.)