Here's me as Santiago.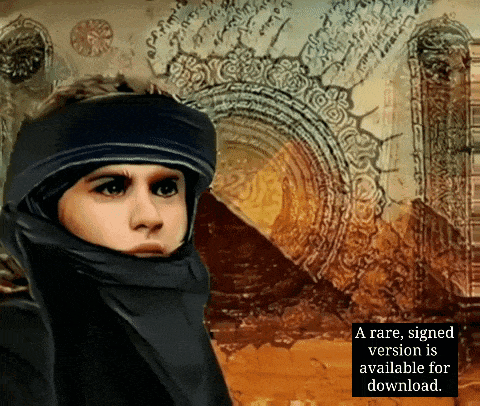 "The Alchemist" 3D.gif
*A rare, signed, higher resolution and non-watermarked version of this image is available for download at: https://creary.net/digitalart/@jaichai/the-alchemist-book-fan-art.
"The Alchemist" is one of my favorite books. I recommend it for all who enjoy a great story.
The Alchemist (Portuguese: O Alquimista) is a novel by Brazilian author Paulo Coelho which was first published in 1988.
...an Andalusian shepherd boy named Santiago dreams of a treasure while in a ruined church. He consults a Gypsy fortune-teller about the meaning of the recurring dream.
The woman interprets it as a prophecy, telling the boy that he will discover a treasure at the Egyptian pyramids.
(Source: https://en.m.wikipedia.org/wiki/The_Alchemist_(novel)
May you and yours be well and loving life today.
In Lak'ech, JaiChai
(JaiChai 18 Apr 2022. Simultaneous multi-site submissions posted. All rights reserved.)