Here's me as Dan (state trooper) and Ruby.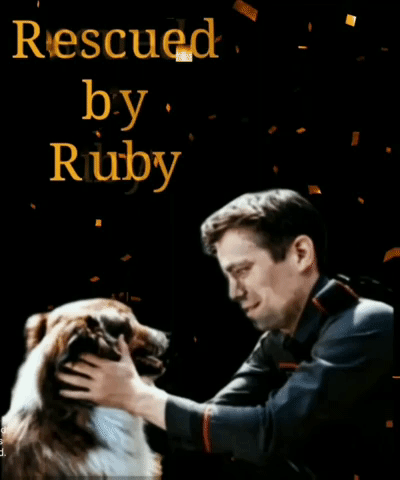 "Me and Ruby" 4D.gif
[A rare, signed, higher resolution and non-watermarked version of this image is available for download at: https://creary.net/digitalart/@jaichai/rescued-by-ruby]
Chasing his dream to join an elite K-9 unit, a state trooper partners with a fellow underdog: clever but naughty shelter pup Ruby.
Based on a true story.
(Source: https://m.imdb.com/title/tt11278476/)
May you and yours be well and loving life today.
In Lak'ech, JaiChai
(JaiChai 20 Mar 2022. Simultaneous multi-site submissions posted. All rights reserved.)