Here's me as that awkward, yet lovable first mate of the S.S. Minnow - "Gilligan".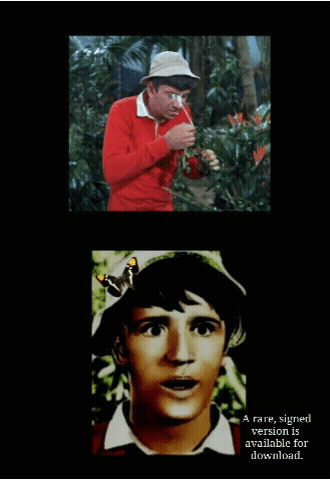 "Gilligan" 3D.gif
*A rare, signed, higher resolution and non-watermarked version of this image is available for download at: https://creary.net/digitalart/@jaichai/gilligan-tv-series-fan-art
As a young kid, I grew up watching "Gilligan's Island" in the late 60's.
Funny thing...
Later in life, during some very arduous U.S. military training, I and the rest of the class would sing the theme song from the "Gilligan's Island" TV show.
"Just sit right back and you'll hear a tale, a tale of a fateful trip..."
Lol!
About "Gilligan's Island" -
Gilligan's Island is an American sitcom created and produced by Sherwood Schwartz.
The show's ensemble cast features Bob Denver, Alan Hale Jr., Jim Backus, Natalie Schafer, Tina Louise, Russell Johnson, and Dawn Wells.
It aired for three seasons on the CBS network from September 26, 1964, to April 17, 1967.
(Source: https://en.m.wikipedia.org/wiki/Gilligan%27s_Island)
Parting Shot:
IMHO, I always thought Mary Ann was much hotter than Ginger!
May you and yours be well and loving life today.
In Lak'ech, JaiChai
(14 May 2022. Simultaneous multi-site submissions posted. All rights reserved.)