The original "Highlander" movie remains in my list of all-time favorite films; spawning several sequels and a TV series.
Here's me as Conner MacLeod (of the Clan MacLeod).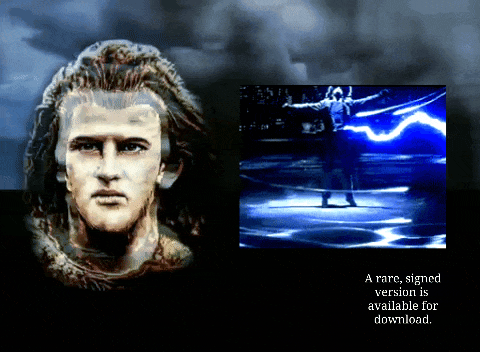 "Conner MacLeod" 3D.gif
*A rare, signed, higher resolution and non-watermarked version of this image is available for download at: https://creary.net/digitalart/@jaichai/conner-macleod-highlander-movie-fan-art
"Highlander" is a 1986 British fantasy action-adventure film directed by Russell Mulcahy and based on a story by Gregory Widen. It stars Christopher Lambert, Roxanne Hart, Clancy Brown, and Sean Connery. The film chronicles the climax of an age-old war between immortal warriors, depicted through interwoven past and present-day storylines.
(Source: https://en.m.wikipedia.org/wiki/Highlander_(film)
May you and yours be well and loving life today.
In Lak'ech, JaiChai
(JaiChai 12 May 2022. Simultaneous multi-site submissions posted. All rights reserved.)