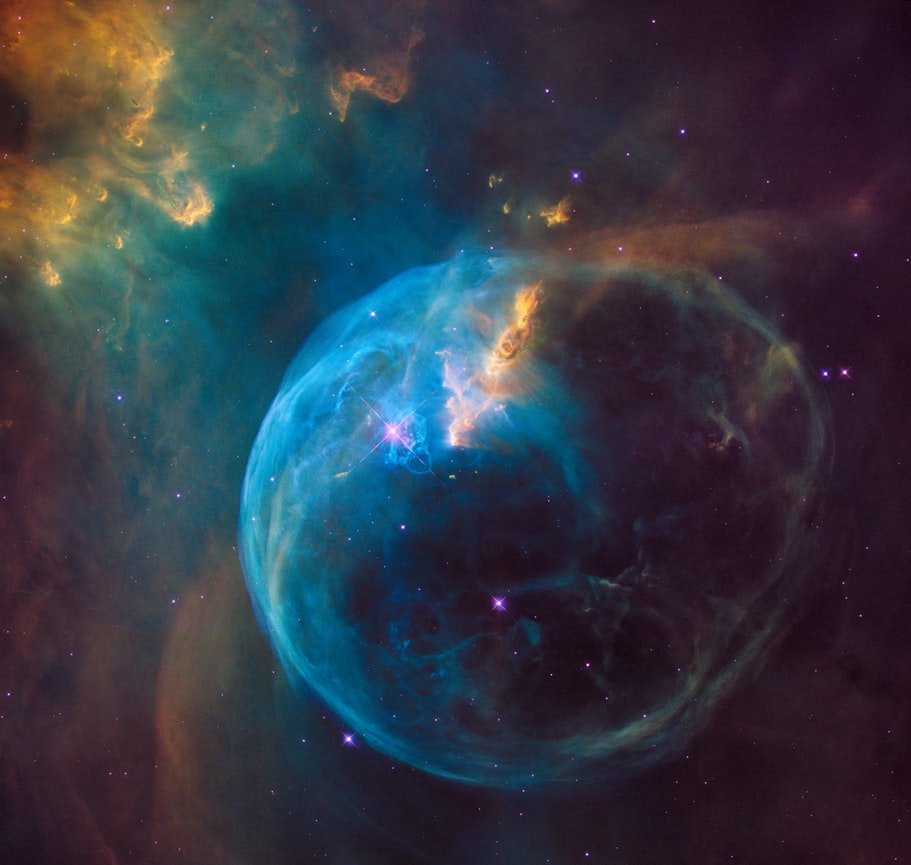 Cosmos
A while back, I had been interested in layer-0 blockchains. These are the foundation chains that allow different Layer 1 chains to communicate and share assets... and of course, the two leading projects at the time were Polkadot (DOT) and Cosmos (ATOM). Before that, I was mostly fooling around on Ethereum and trying all the interesting things there... however, when DeFi and NFTs took off and the fees for gas on Ethereum started to get stupidly expensive then I stopped playing around there.
However, I've still been quite interested in messing around with the sidechains (Polygon and xDAI) and the Layer-2s that have sprung up around the security of the Ethereum main-net. This particular constellation of chains is definitely the most vibrant at the moment with development, assets in play and usage. Lots of the projects there are also quite innovative and quite interesting from my point of view... in comparison, there are quite a lot of forked and derivative projects on the lower-fee EVM chains. I do start to wonder if those alternatives will end up being a sort of sidechain to Ethereum in the long term future?
Anyway, given that I'm not a full-time crypto nerd (I've not given up my day job!... I like my day job!)... it does mean that I've not had as much time to explore other chains... the Ethereum constellation really has taken up most of my little time that I spend to exploring. I do have a bit of a look around on Binance Smart Chain, and also a little bit on Polkadot. However, I have pretty much neglected Solana and Cosmos other than just staking.
Polkadot is only just starting to get interesting with the parachains starting to launch and offer viable products. On that chain, I have only really interacted with the layer-0 via staking and parachain auctions.. I have yet to get out and actually experience the recently launched parachains... it is on my list of things to do!
I had a fairly free morning today... I'm was stuck waiting for a plane and so I have a morning to kill. So, I thought that it would be a good idea to start exploring the various chains on Cosmos and how they interacted with each other. I've been staked and done governance voting on the Layer-0 with ATOM and on some of the Layer-1 chains that connect to Cosmos, but I've not yet played around with any dApps or even experienced a IBC relay across chains. So, I guess it high time that I tried things out and had a look at how it all works.

Toying around on Cosmos (ATOM)
So, I have to say that I've had a pretty pleasant experience using and playing around the Cosmos ecosystem... tossing ATOM back and forth along the IBC relayer channels (there is a little gripe there, the Keplr wallet asks for a channel ID for the IBC relayer.. you would think that it is the number ID such as "141"... but no, it is "channel-141"!), staking and doing voting on new Layer 1 chains and also on some testnets.
The most obvious comparison to Cosmos is with Polkadot. They have a similar vision, even if they implement it somewhat differently. From this point of view, the experience with wallets (Keplr), block explorers and general end-user experience... well, Cosmos wins hands down. It is no comment on the technology behind it... but Polkadot is slow and annoying to use through the Polkadot.js extension and front-end. This are quite opaque and very little is explained in a transparent manner. Of course, you can always find the documentation... somewhere. Hopefully that will change as the dApp focussed parachains start gaining steam, but at the moment it would be a nightmare for a non-technical person to navigate.
In comparison, Cosmos behaves very much like you would expect if you came from Ethereum or Binance Smart Chain. Things are comparatively easier to understand up front and the interface is clean and with the information quite easy to find and parse. It is an often overlooked thing, but if the product is really annoying or difficult to use... well, I'm not sure that it will gain mainstream adoption. Is it too late to add those things in later? Possibly... you start ingraining people with a sort of subconscious reaction to your product. For instance, I do love the idea of Polkadot... and I would like to use it more often, but the horrific integration with Ledger, the slowness and the sheer annoyance of trying to relatively simple things on a cluttered interface REALLY puts me off. I can do it... but I dread the experience...
So, summing up... I've had a better experience with Cosmos than I have had with Polkadot. This is again, not a comment on the technology and implementation, but given that both projects are trying to achieve similar things, then I would prefer to use Cosmos at the moment. It also helps that they have a headstart on chains that have launched, whilst the parachain on Polkadot are only just coming online many many months later than Cosmos.
I can also be found cross-posting at:
Hive
Steem
Publish0x
Handy Crypto Tools
Ledger Nano S/X: Keep your crypto safe and offline with the leading hardware wallet provider. Not your keys, not your crypto!
Binance: My first choice of centralised exchange, featuring a wide variety of crypto and savings products.
Kucoin: My second choice in exchanges, many tokens listed here that you can't get on Binance!
FTX: Regulated US-based exchange with some pretty interesting and useful discounts on trading and withdrawal fees for FTT holders. Decent fiat on-ramp as well!
MXC: Listings of lots of interesting tokens that are usually only available on DEXs. Avoid high gas prices!
Huobi: One of the largest exchanges in the world, some very interesting listings and early access sales through Primelist.
Gate.io: If you are after some of the weirdest and strangest tokens, this is one of the easiest off-chain places to get them!
Coinbase: If you need a regulated and safe environment to trade, this is the first exchange for most newcomers!
Crypto.com: Mixed feelings, but they have the BEST looking VISA debit card in existence! Seriously, it is beautiful!
CoinList: Access to early investor and crowdsale of vetted and reserached projects.
Cointracking: Automated or manual tracking of crypto for accounting and taxation reports.
Stoic: A USD maximisation bot trading on Binance using long-term long strategies, powered by the AI/human system of Cindicator.
StakeDAO: Decentralised pooled staking of PoS assets.
Poloniex: One of the older regulated exchanges that has come into new ownership. I used to use it quite a lot, but have since stopped.
Bitfinex: Ahhh... another oldie, but a goodie exchange. Most noted for the close affiliation with USDT and the Basic "no-KYC" tier!