Repost from my steemit account - @casperbgd
Crowdfunding opportunities were always here, but without internet it was available on a local level only. With internet crowdfunding reached broad level of population, since it is easier to interconnect through online services. Still, with online features that provide a lot of benefits, there were also a lot of scam projects that collected money and did not provided final product. Blockchain improved security and trust for crowdfunding, since high level of transparency and immutability offer advantage over traditional online solutions.
On the other hand, collectable cars offered better return on investment compared to most alternative investment opportunities in last decade, outperforming wine, watches, jewellery, coins, stamps etc. Still, this is an opportunity for wealthy individual investors only, since collectable car prices that are high and complicated procedure for procurement, storage and maintenance. There is at least five obstacles for small investors to join this market, beside the mentioned high capital requirement, there is also restricted access, since collectable cars are sold in-between small group of wealthy individuals, in a circle where is hard to step in, expertise, because it is not easy to recognize car quality and to estimate car value, and this inspection is very important part of buying/selling process. Two additional obstacles are that transaction costs are very high, due to necessary legal paperwork and due diligence before buying process, and limited diversification, since it is not possible to buy part of the car, in case of investment, one had to buy whole car.

Last obstacle is the one that could be addressed easily with crowdfunding, and Curio Invest project is providing solution for that. Curio asset tokenization provide clients to invest in one part of the car, through process of buying tokens, which are liquid, which is big advantage compared to usual practice of joinery buying, where the liquidity is very low. In the same time, it is possible to diversify investment with buying process into multiple cars. Lower cost for transaction, less bureaucracy and paperwork and faster settlements are also advantages of tokenized assets.
While this is a good idea for the project, Curio Invest is not a new company on the market. Curio sister company has partnerships with Pagani, Ferrari and Mercedes Benz, with access to a pipeline of more than 500 collectable cars. Investment process will go through three stages, first two years after procurement, cars can be resold if the gross price is 25% and more above the buying price. In the next three years, this minimum is 20% and after five years of ownership there is no minimum requirement for price increase. First car on the platform is Ferrari F12tdf.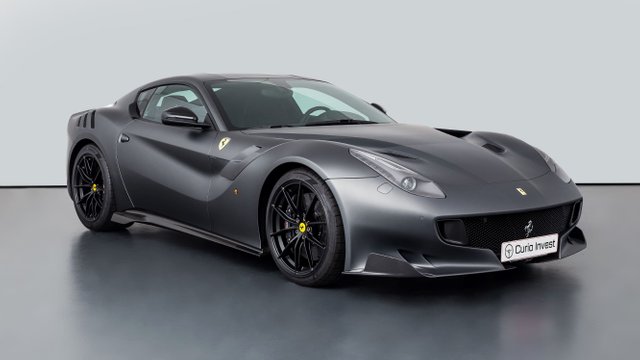 During last year Curioinvest Capital is established in Switzerland and Liechtenstein, and for this august is planned inaugural issuance STO for Ferrari F12tdf sale. Companies included as partners within the project are sister company Mercuria Helvetica, Mechatronik Fahrzeug AG, that are experts in maintenance, storage and restoration of collectable cars and Rabag, as company specialized in storage of collectable cars.
Curio will establish platform, with three access accounts privileges, basic, premium and VIP, that will provide income through monthly subscription, for premium and VIP account status only.
Project website: https://curioinvest.com/
Project whitepaper: https://docs.google.com/document/d/16RBxiuPNhG7DkvTx9odzcQvPc9EdTKnmKaohURxrLTA/edit
Author
Bitcointalk profile: casperBGD
Bitcointalk link: https://bitcointalk.org/index.php?action=profile;u=1573369
ETH address: 0xFa1b8166B0f109795dE9844E8B55014608996A06