I always come late to parties and never regretted that. I feel like my ego grows an inch or so knowing that my presence counts and getting later might count even more, but lets cut the introductory bullshit and dive into the problem.
The reason I haven't changed my witnesses votes yesterday was that I honestly didn't want that, because the ones that I voted for were people that I believed in, more than the top ones and I felt like...somehow crossing my word by doing that. But on the other hand... I hate @justinsunsteemit, who is a scumbag and a shithead...
...that all he's doing is playing with Jack Ma's money and transforming good projects into communist parties and I hate communism. I was born in a communist country and I still hate it, even thirty years after it got killed...by the russians, but that's another story.
I rather vote with the top 20 witnesses, of the true Steem witnesses elected by the community and not the ones elected through Binance created influence, and have the chance that those guys will make something for this blockchain, that seems like dying if you ask me, and probably get rid once and for all of Steemit and its immense influence on Steem, rather than just wait and see what happens under Sun's leadership. Have I said it already that I hate this motherfucker and I now consider CZ a low life character lying piece of shit?
I don't remember quite well, but I'm proud of myself for saying that loud, no matter the consequences, being all the downvotes in the world. Fuck them... At least I have the guts and honesty to spill what I feel and not lye and use lies to justify. I admit that I am highly disappointed about the current Steem situation and honestly don't see a too bright future for it, but maybe that one vote of mine will count, and maybe, even after years from now, this blockchain based platform that I loved so much will still be alive hosting my blogs.
Yes, in my post from yesterday I was mad as fuck and really didn't saw any future anymore for Steem, but something deep in my heart refuses to quit that easily. Even if the following months might be my last ones on Steem, if everything fails, at least I know I threw my sword against an aggressive takeover of this blockchain initiated by Justin Sun himself.
I see that we already have four true steemians in the top 10 witnesses and hope to see the full top 20 an organic one. Back in my mind the idea of Sun playing his part in delisting STEEM out of any relevant exchange, if he ends out of the equation, hasn't died yet, being hardforked and spit out of the blockchain. But that would actually be a true blockchain revolution and a good example for others. Fighting for what crypto really means and not just money making.
Yes, I am not the biggest milker in town, yes I am not the best Steem promoter and yes I am currently powering down, but all that doesn't change my gratitude towards Steem, my respect for the platform and the blockchain, and my passion for blogging that this blockchain based platform ignited. Hence my small efforts in saving it.
Hope I am not too too late to the party and hope our efforts will pay. These days, especially on twitter, I can honestly admit that I saw the true face of the Steem community. Not the perfect community, but definitely a well blended one, and hopefully a long lasting one. Even if Steem will get to the dumpster, at least we tried and we somehow managed to make ourselves the best advertising that Steem could have through our actions.
Below you have my screenshots for my witnesses votes in case anyone doubts my words. Steem on!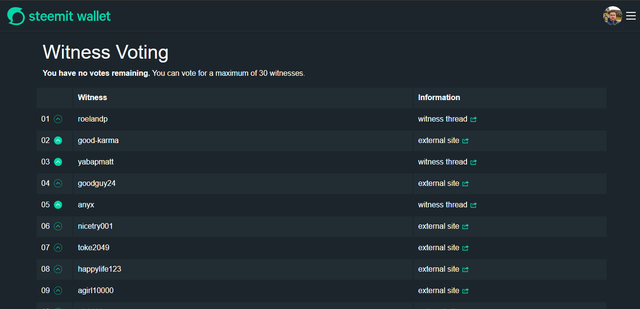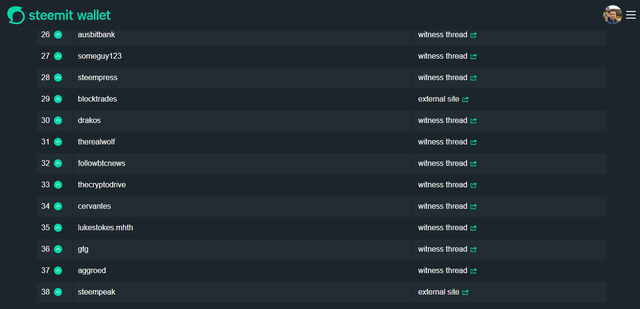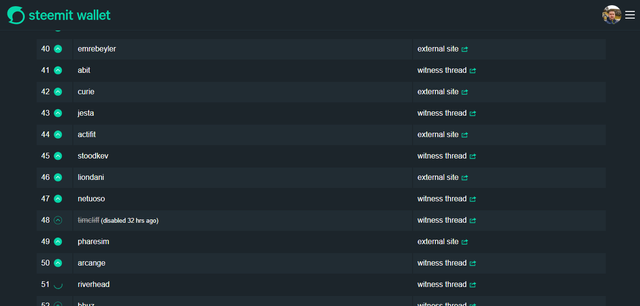 Thanks for attention,
Adrian