Blockchain has started to change the way people interact with games, by introducing a new gaming trend and eventually it innovates the way of playing online games due to its features that let the online game's transaction faster, decentralized and secured.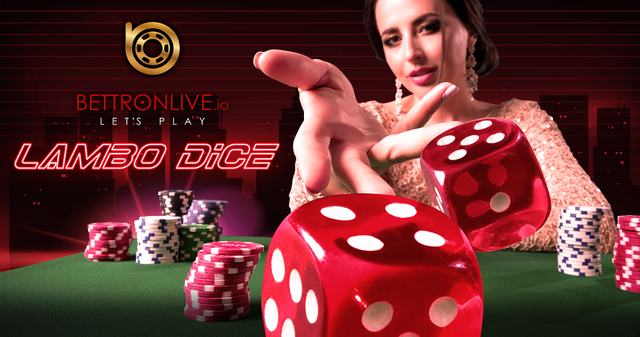 The wait is over, the very first betting game where BetTronLive offered was ready to play and this is Lambo Dice. Lambo Dice was like a simple dice game that the player must manually set up a bet in every game. Before a player can play the game, the player must know first the features and functions of the game.
Shown below are the Lambo Dice features and functions: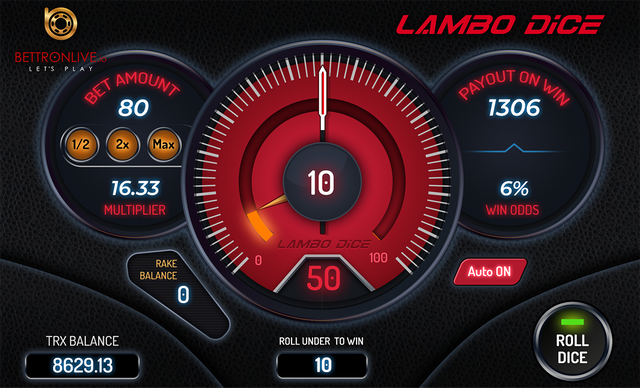 Image Link:
Bet Amount (TRX) – Amount of TRX a player set as bet in each game for a minimum of 25 TRX.
Multiplier – This feature will determine the amount of payout the player will get. By choosing either (1/2, 2x or Max), it will be multiplied to the number of bets a player's bet each game.
Dial – The player will show where the number drops to determine if the player wins or loses the game.
The payout on Win – The official payout based on the Bet Amount and the Multiplier a player set.
Win Odds – This is the average percentage of chances a player will win the game.
RAKE – A player will show the amount of RAKE being mine after each game.
Roll Under – A player can set numbers from 0 and 96 to place a bet.
FOMO Pot – The Amount of TRX of the FOMO Jackpot that is intended for all Lambo Dice Player and can show also the time when it will end for the giving of rewards.
Auto ON/OFF – If the player chooses to Auto ON a game, the dice will keep on spinning until it turns OFF by the player.
Roll Dice – After setting up the Bet Amount, Multiplier and other needed features, click this button to start the game.

How to Play the Lambo Dice

To play the game, a minimum of 25 TRX is needed and the process goes like this:

Once the player set a bet and multiplier of their choice then click "ROLL THE DICE" the game is now started, BetTronLive will now randomly show a number between 0 and 96.
The player will win the game if the number drops in the yellow portion of the dial.
The player will lose the amount of bet in each game if the number is in the orange-red portion of the dial.

Good Luck and God Bless!!! Start Playing Now and Start Earning!!!