I have been having sort of an identity crisis this last year.
I always considered myself a trader.
As I had very few funds when I started out in the 2020 bull market I basically had to trade my way up. And I did, just simple Spot trading, no longs, no shorts, no leverage.
And I did pretty well, if I had only bought BTC I would have almost tripled my money. But trading ALTS allowed me to 6X my initial investment.
---
I thought of myself as a trader. A Baby trader but still a trader.
Until I entered the current market where volatility is often lost.
With little to no volatility it is hardly worth the effort to trade. Not saying I am not trading, but it has been way less.
Still, I do take profit during 10%+ pumps and wait till the market lets me buy back those coins at a 7% discount or more.
This way I grow my bags without actually investing any additional fiat. I grew my Radix bag with 40%, my XTM bag with 30+% these last 6 months, and many others with a slightly lower percentage.
Funniest thing; My bags are bigger but my net worth keeps dwindling simply because most coins I hold keep hitting all-time lows.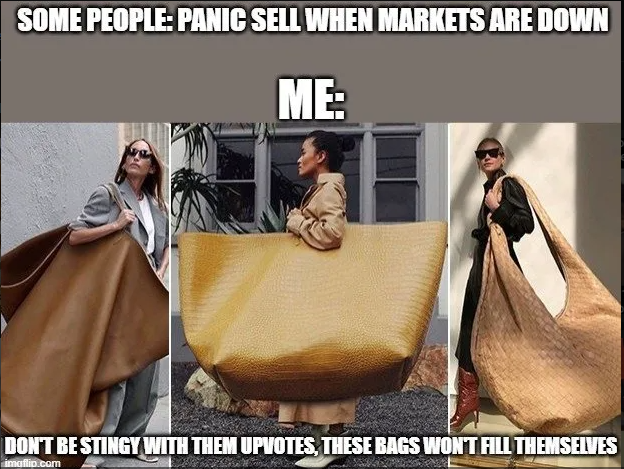 Just check out one of my fav. low caps:

It´s half of what it was when FTX collapsed, and I know the fallout of that crisis was not gone by removing SBF and his Harry Potter GF. but another 50% drop. And I have been DCAing each dip since, because I still had some funds or generated them during that little peak in March.
Things are looking really dark
Many of my holdings are way below my FTX lows and I have invested most of my dry pòwder.
In March with BTC at 30K my Portfolio...oh hell pictures speak louder than words:

You see, I did not invest any Fiat, I grew some bags, grew my HIVE holdings, and still lost 20% of my net worth.
That is in parallel with trading less and less. With my net worth down the toilet, I have no incentive at all to call myself a trader. So I started to think of myself as an investor.
Maybe that makes it easier to accept the loss, or better worded "the reduction in profit."
I thought That I saw The Bottom
I was sure that the FTX collapse would be the bottom, and it was.
Well, it was for Bitcoin, and I am holding most of my portfolio in $BTCm which protected me from going into the red this bear market.
Unfortunately, the ALT Coin reckoning had not even started.
Stupid is as stupid does
This stupid little baby still has lots to learn. Because I thought that the bottom was in and I did start accumulating ALTS as soon we got to 2023.
I mean one year before the halving, and FTX was behind us, what could go wrong?
Crypto is like a box of chocolate: You never know what you gonna get.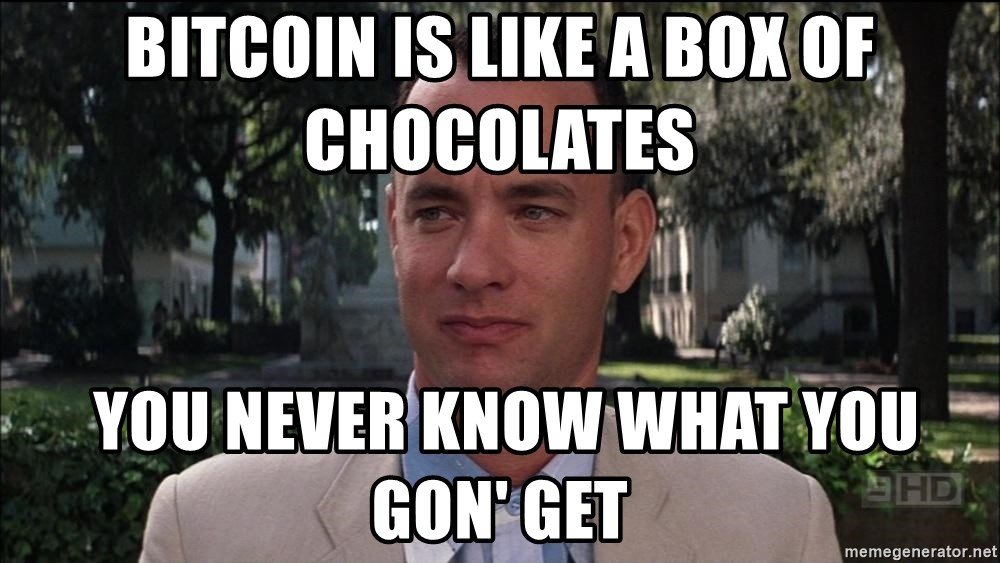 And what I got was;
Dumped on, AGAIN.
I never knew ALTs could go this low, of course, this is Baby´s first bear market so I learned another expensive lesson, but come on this is no longer funny.
Investing is Never Funny
So how do I deal with this temporary loss?
I stopped calling myself a Trader and reinvented myself as an Investor:
Investing is a long-term risk-reward calculation, and it´s normal for you to take a loss if you are investing near the market lows.
I did do some DYOR and did not jump in like I used to do, I checked:
Where are we in the cycle?
What was the previous ATH?
How many X´s is that from where we are now?
Is this project still active, or did it die after its previous peak?
Then I closed my eyes, clicked buy, and hodl for the best.
Bear Markets Are Scarry
The first six months of 2023 were the scariest because you keep pumping in your reserves and you only see diminishing returns. And all the FUD we got did not make it any better.
I doubted if we would ever see another bull market due to those interest rates increasing, Herr Gensler and the SEC going after every crypto project, fiat on and off ramps disappearing, and a recession hanging above all our heads.
Changer Things
But lately, I have begun to make sure I am fully invested six months from now.
I plan to have not one USDT to spare in April 2024 (unless I made it trading). And I feel very much at ease with it.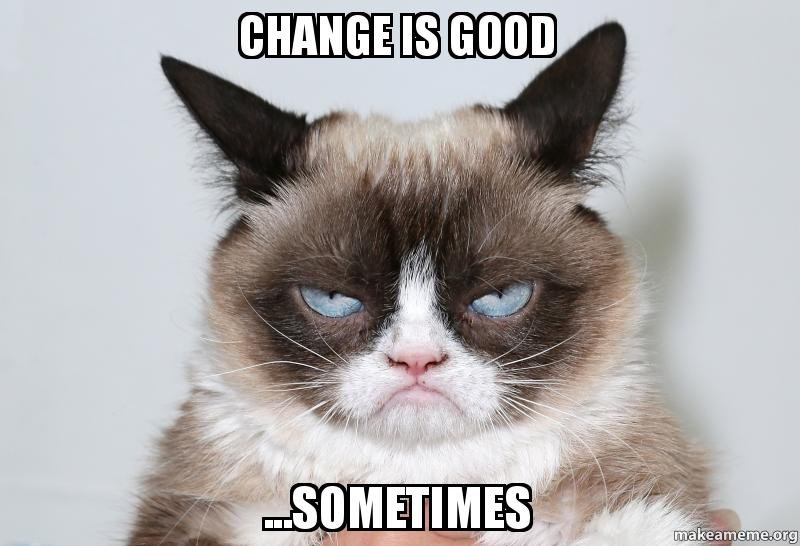 It´s a little miracle I still have a little dry powder to invest. I will try to stretch those virtual dollars till March 2024, but I am afraid I will run out of funds before the final dip.
What makes me feel that comfortable
The simple fact that we have so many possible catalysts on the horizon coinciding with the halving.
Every bull run needs a catalyst or two to make people ape in and I can see them way over there!
The best part is that it does not seem that they are priced in, prices are much lower than they were during the Scarry Gensler Days.
Like I say too often, it´s all about Risk/Reward and that reward has never looked this Yummie!
Dots on the 2024 Horizon
Judges Kicking Genslers´ Butt (Keep those Beatings Coming)

US Election (Nobody wants their voters to feel poor)

New Accounting Rules (BTC on your balance sheet will not make you look like a loser anymore)

End of Rate Hikes (Everything will come to an end one day and so will these damn rate hikes)

Paypal Stablecoin and crypto payments (Just Imagine, how many no coiners no are two clicks away from crypto)

Metamask to Fiat (This is a tricky one as I prefer people to on-ramp, not off-ramp their fiat but it sure is made easy)

(Metamask) Clean Crypto Plugins (Nice looking, user-friendly plug-ins that would even allow your grandma to use crypto online)
Of course, it will not be just rainbows and unicorns;
Gary Gensler will not be removed till after the election so we might have some more fanatic outbursts

That recession looks real to me. But the worst time of a recession are those months just ahead of everyone being aware and those right after. Hence by the mids of 2024 the recession has become the new normal
Then there are some things that might cause a bit more panic like the Chinese Economy crashing and pulling a lot of money down with it.
The BRICS countries growing and causing further de-dollarisation, and of course, that stupid semi-world war that seems to be endless (it actually started with that Krim war years ago)
These things (and many others) will have a macroeconomic impact but will not harm the next bull run as I expect it to respect the cycle and its timelines. Which would put the peak somewhere in Q4 of 2025.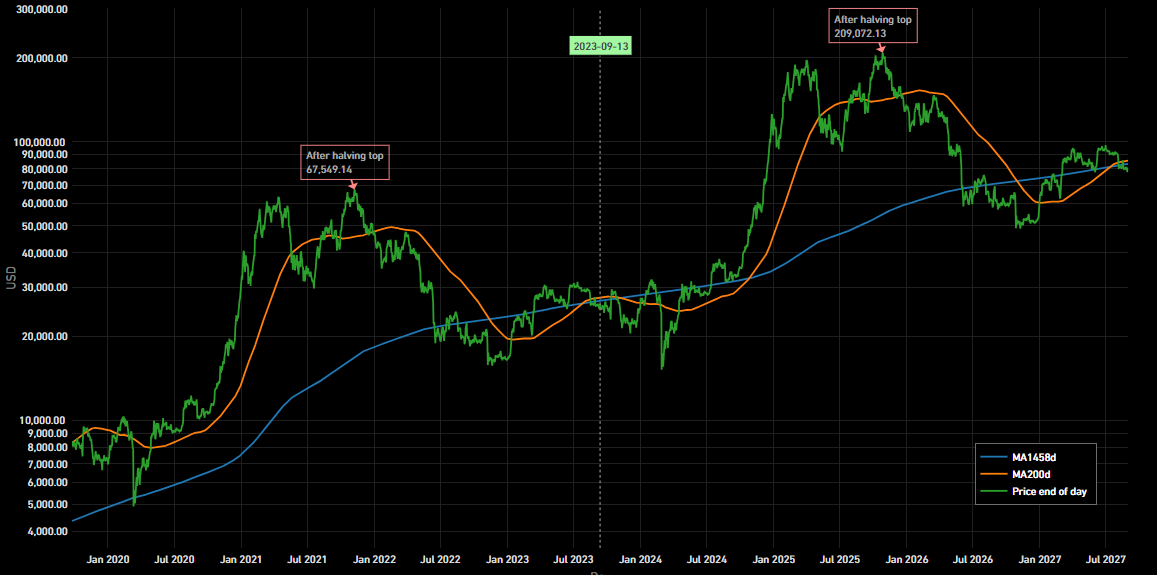 Bottom Line
We can change, I started as a trader because I was too late and did not have enough funds to invest.
Now things changed & so I have changed:
I have been here all bear market
I have been buying the dips
I am able to buy at bear market lows
And I have a pretty good idea of when & what the new ATHs could be.
I do not need to trade my way up, I now need to wait my way up and sell my way to the top.
I am no longer a trader. I am an investor.
I have to grow some diamond hands & hodl for dear life till Q4 of 2025
Definition of Cryptocurrency trading:
Cryptocurrency trading involves buying and selling cryptocurrencies for profit.
Oh dear, so that means that even if I hodl and sell on my way up....
I will never be an investor???
I will always remain a crypto trader???
So I am not an investor?
I thought I had it all worked out, I thought I could explain my losses by being an early investor, but it seems I am just a lousy trader.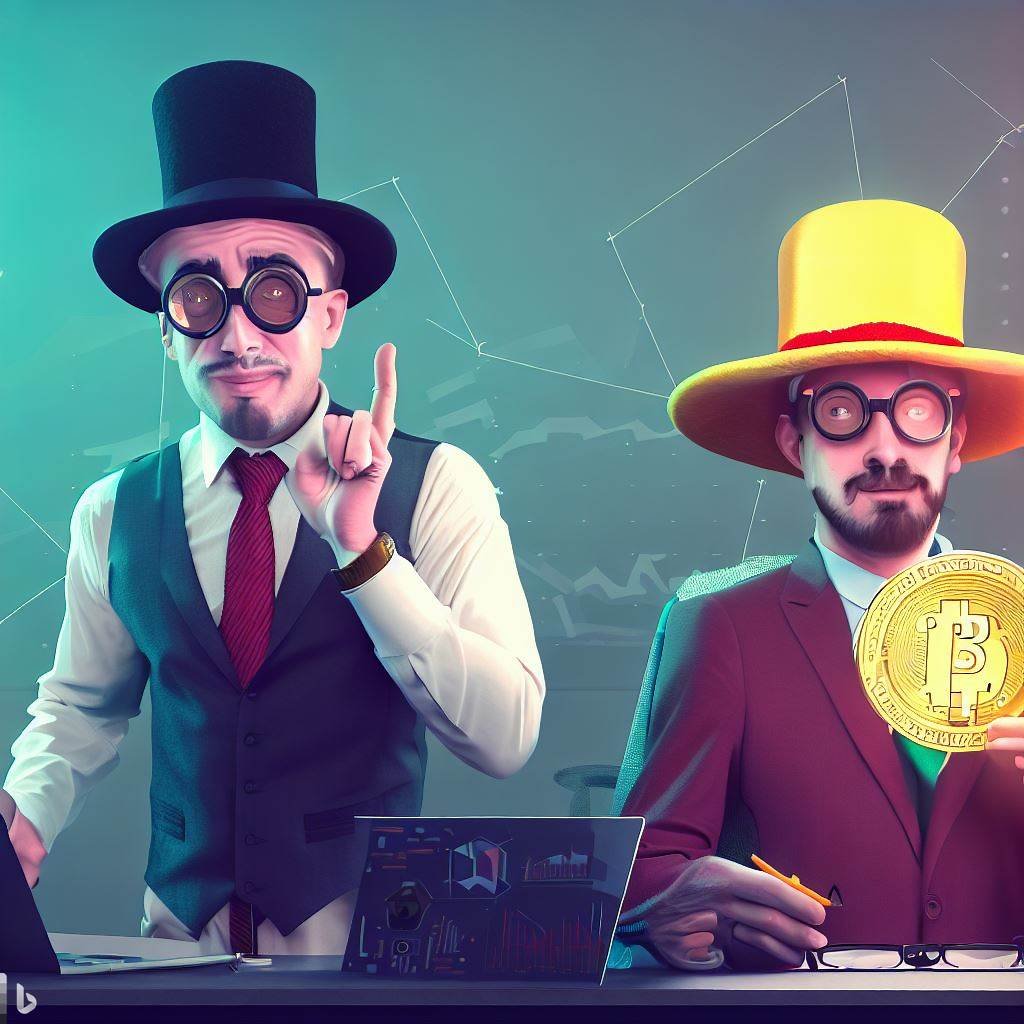 Thank goodness you made it to the end. Pees, Love, and I am out of here!
I am very curious to hear if you have struggled with your crypto personality during this bear market, so drop a comment and let me know....please!
[Source Pic](All pictures are by Meme, MyI & AI)