Growing Our Own Part 13
Another shitty day, wet and windy, but I wanted to see how everything was, so I ran in for a look while everyone else waited in the car, the weather was too bad for young kids. I also had a new phone and wasn't used to it yet, and most of the photos I took of everything were too blurry to use.
With all the rain everything has got much bigger including all the weeds.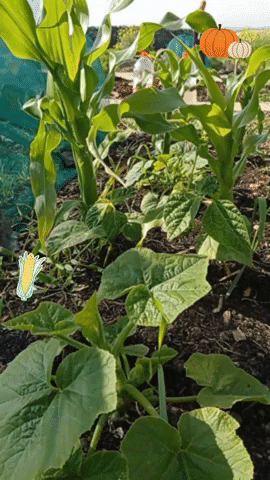 I was so annoyed when I got home and went to look through the photos I took, most were very blurry and unusable, my new phone is very slow when taking photos and glitchy, it's froze a few times already. Gardening in the winter weather is going to be fun.