Introduction:
Hey, Guys! It's me Glen Canete or you can just call me "gengen" for short. The story that I'm about to narrate is about my life when I was still studying and how long I spent on my employment career and how I ended up working on a BPO company for more than 10 years. If you are one of those that were deprived of the opportunity and quality education, will you be doing your best and everything to accomplish your goal or will you just going to leave life comfortably and allow time to dictate for your future?
Start of the Journey:
Well, my journey started months after my high school graduation. It was summer that time when I started working as an "Office Staff" in one the department colleges in a certain University here in Cebu. I was referred and recommended by one of my close friend who is also working as a working student in that University since my parents can't really afford to send me to college. I have enjoyed and had fun doing both working and studying at the same time and thought of it a blessings. I spent my 3 years just merely on school on where I do my studies and work at the same time. Though, money didn't matter at first but later it triggers me to think deeply and realized that my life is not going to be that easy and I started to feel heavy due too much activities, research and projects every now and then. Though, my mother ensures to give my allowance worth 300-400 for every 15th and 30th from Salary. She even prioritized it first over anything else but sadly that amount wasn't really that good enough to support my school expenditures and good only for transportation from home to office and vice versa and some few snacks in the afternoon but I prefer to remain silent and not to complain cause I know that they are also struggling for our day to day consumption. I mostly go home to eat lunch and sometimes prefer to walk when going home in order to save some money. Life wasn't really that easy and not lucky enough for me though, but somehow I managed to stay strong and pursue until I almost reach 4th year. That was the time I really thought of giving up on both. It might not be the best decision to make by that time but I was left with no choice so I decided to stop after 3rd year and look for job a true earning job that will help support my family's daily needs.
Giving-up and moving on:
Wasting no time, I have looked for a job and applied and was luckily got hired as a staff level in one of the known data processing company here. I was 19 when I really got the first job. I was really excited and nervous on how would it be working with a really crowded environment for the first time. I was even working on a nightshift and the first few days of working on that schedule was a bit struggling and hard as time really runs slowly. It took me weeks to adjust with that working environment and schedule and barely able to cope up. Releasing of salary is being done weekly so after a week of working, I have earned my first income. I was so happy back then and felt so excited and didn't actually know on how to spend my first salary so it goes to my family and made some celebration. After 3 years of working in the production department, I was transferred to a different department who are in-charge of the "Quality" checking and was given a new role as an associate. I have enjoyed the new environment that I was with. Another 2 years has past and I got promoted to a new position as a Specification Analyst of one of the projects that they were handling. I have stayed with the company for another 5 years for that position and decided to move out to find a better work opportunity. It was hard giving up the position and on the people that you spent most of your time and being comfortably working with and the company that I have been with for 10 years of my employment career but life must go on.
Brighter Work Opportunity:
I have decided to apply on one of the BPO company here in Cebu. Luckily, I got hired. The monthly salary offered to me was way above higher than my previous and so I grab it without any hesitation. It was somewhat a good opportunity and decision that I take on my part for moving out and leaving the previous company that I also spent my 10 years of my employment carrier just to seek a brighter opportunity. As I started working, I noticed that people were indeed different as they were a bit social and classy that might be because of their social stability status of their life. However, I got managed to accept and adopt their behaviors and attitudes as we get along. Noticed that some of the employees here are also foreigners in which we often see each other and even interacts sometimes. I can say they're good and also a very nice people and not that hard to work with.
The long awaited promotions:
Due to hard work and dedication, I was promoted and endorsed for an OIC position after 2 years of working. It was a challenging job as it covers a lot of responsibilities and handles issues and feedback that needs to be resolved on a timely manner. Another opportunity came in and was promoted and assumes the supervisory position after several months. Of course, the work obligation was somehow upgraded too and now covers a wider obligation (i.e., concerns, issues, escalations, and personal development issues of the people in the group that you are handling). As a support, we are obliged to ensure that we cover and deliver everything and able to provide a good and remarkable services on a timely manner. I have already received different kinds of items as a token of appreciation for the 10 years of good service that I've been with this company. The recent was a 45 MM diameter watch from Timex which looks really nice and great. See picture below. I haven't wear it as of yet because I wanted to value and keep this gift as a proof for the 10 years of hard work.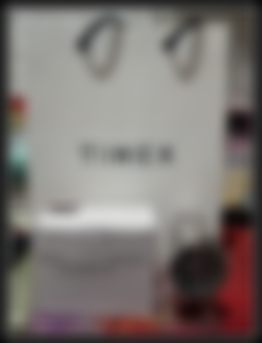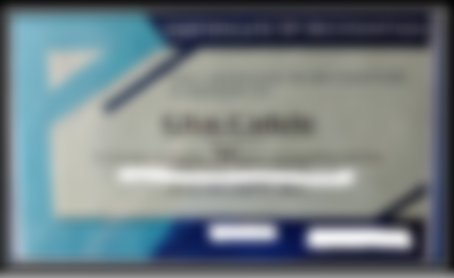 Closing Remarks:
Well, not really all are considered lucky enough to live a better life and able to have a good quality of education. Most of the time, we undergo struggles and challenges and need to fight hard to overcome those but if you're born with comfort and luxury of blessing then you have to treasure and value the privileges that you are enjoying, study hard and aim of finishing your degree no matter what it takes. Finishing your degree will served as a stepping stone of accomplishing your dreams and plans in life. So make use of the privileges in order to reach your goal and able to attain. Success is sweeter if long delayed and attained through manifold struggles and defeats.
Hope you enjoyed reading the article. Have a blessed day, everyone.