This is a cross-post from peakd.com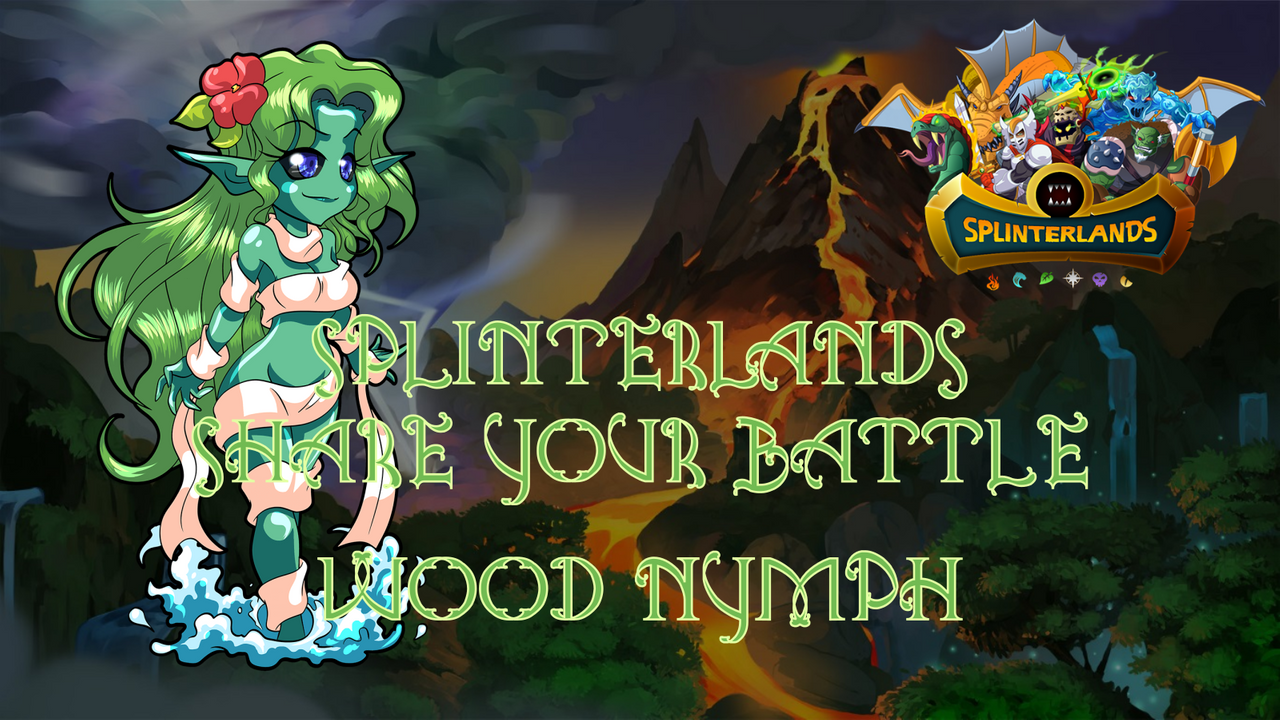 Hi folks, and welcome my entry for this weekly battle entry with the lady of healing:
Wood Nymph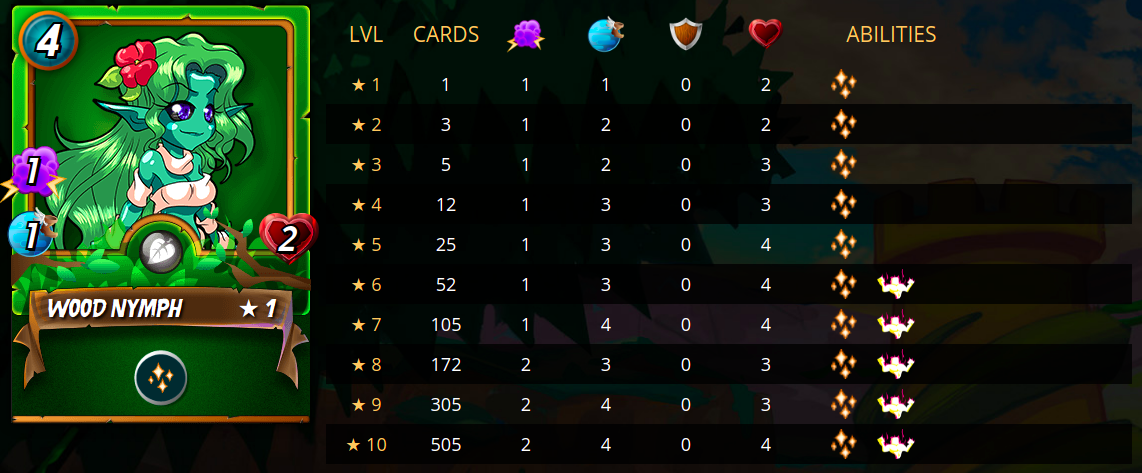 A peculiar new bud appeared at the tips of the highest branches of the Elder Tree. The animals living in the tree watched as the strange buds grew, and in a matter of days, burst open. From each bud zoomed forth a tiny sprite. These Wood Nymphs quickly scattered around Anumün in a frenzy of mischief.
The Wood Nymph is a powerful card to play in lower mana battles behind the Unicorn Mustang or Mylic Slipspawn. In higher mana battles (26+) i often play it in combination with the Goblin Psychic for that edge in healing.
Pro's:
Tank Heal
Medium mana cost
Con's  
Only 1 attack 
Low Speed  
Low health
As mentioned above, this card got some competition from the Chaos legion pack in the form of the Goblin Psychic, which packs a little more punch for 2 additional mana cost.

The Battle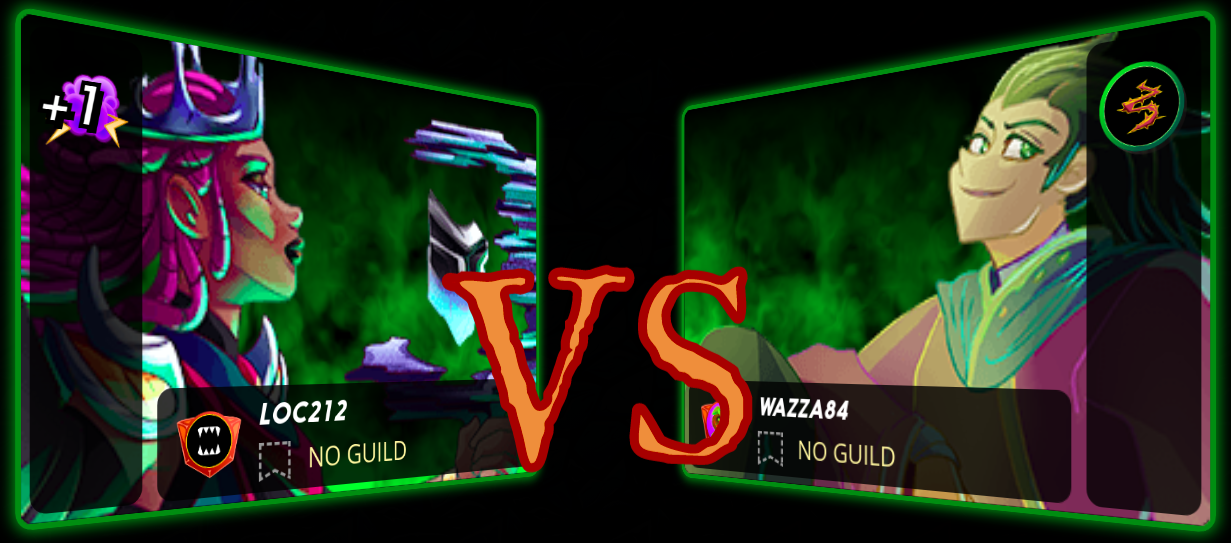 Tactics
I hoped that my opponent would use a melee type of deck, because i really love to use Mylor Crowling as a summoner. Most melee decks don't really stand a change against his Thorn ability. So that is what i decided to do. The battle had a nice portion of mana, and the Poison ruleset, in which the wood nymph would be great if it survived for a least 1 round (the poison would kill it instantly). Because of the high mana, i decided to add the Goblin Psychic as well, for that nice double portion of healing.
Teams And Ruleset
The ruleset of this battle:
Mana Cap: 27
Splinters: Fire, Death, Earth & Life
Noxious Fumes Ruleset
My Team
Splinter: Earth

Summoner: Mylor Crowling Buff: Thorn

Tank: Unicorn Mustang, Void

2nd Line: Swamp Thing, Weaken

3rd Line: Wood Nymph, Tank Heal

4th Line: Goblin Psychic, Tank Heal

5th Line: Xenith Monk  
Opponent's Team
Splinter: Earth
Summoner: Obsidian, Buff: +1 Magic
Tank: Unicorn Mustang, Void
2nd Line: Failed Summoner, Reflect
3rd Line: Regal Periton, Flying
4th Line: Goblin Psychic, Tank Heal
5th Line: Khmer Princess  
Round 1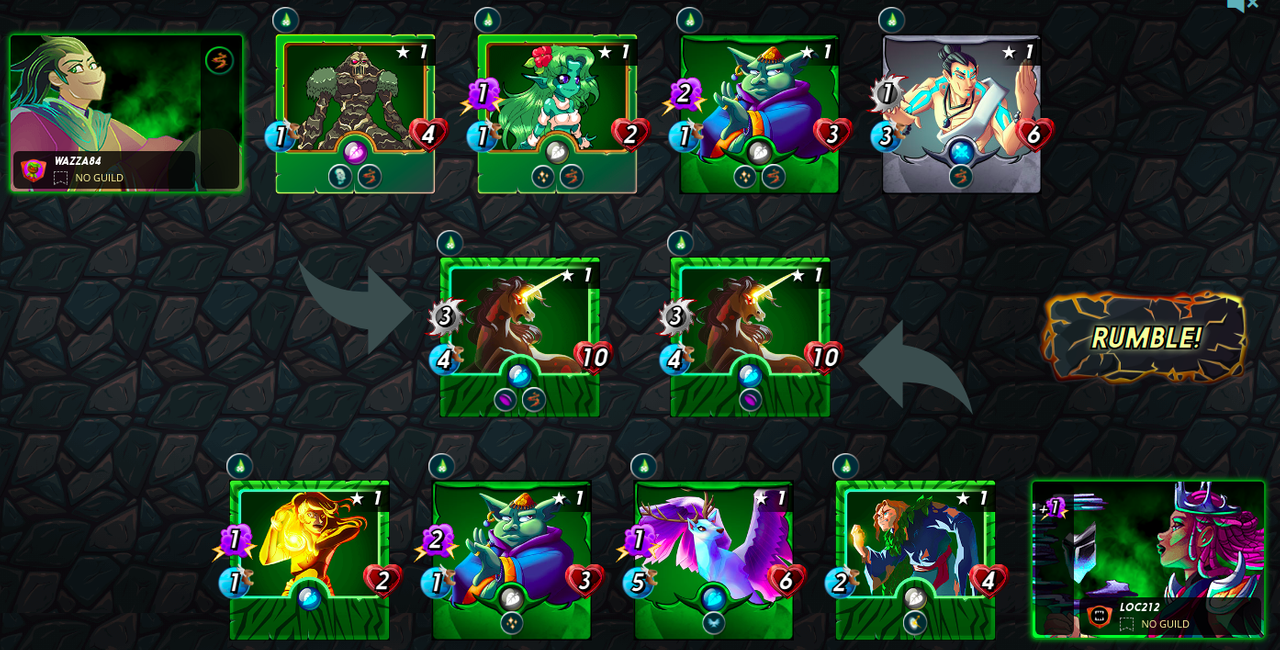 Unfortunately for me, my opponent used a magic deck, making the thorn ability only useful to weaken it's tank. I chose the Xenith Monk purely for its health and put it in last position, hoping it would survive. Because my opponent didn't have any sneak cards, it looked like it would. Because i put Swamp Thing in my line-up, my opponents monsters started with 1 life less. Due to the double healing, by the end of round 1 my Tank still stood with only 1 damage taken, while my opponents tank had taken 4 damage after healing. This was a nice start of round 1.
Round 2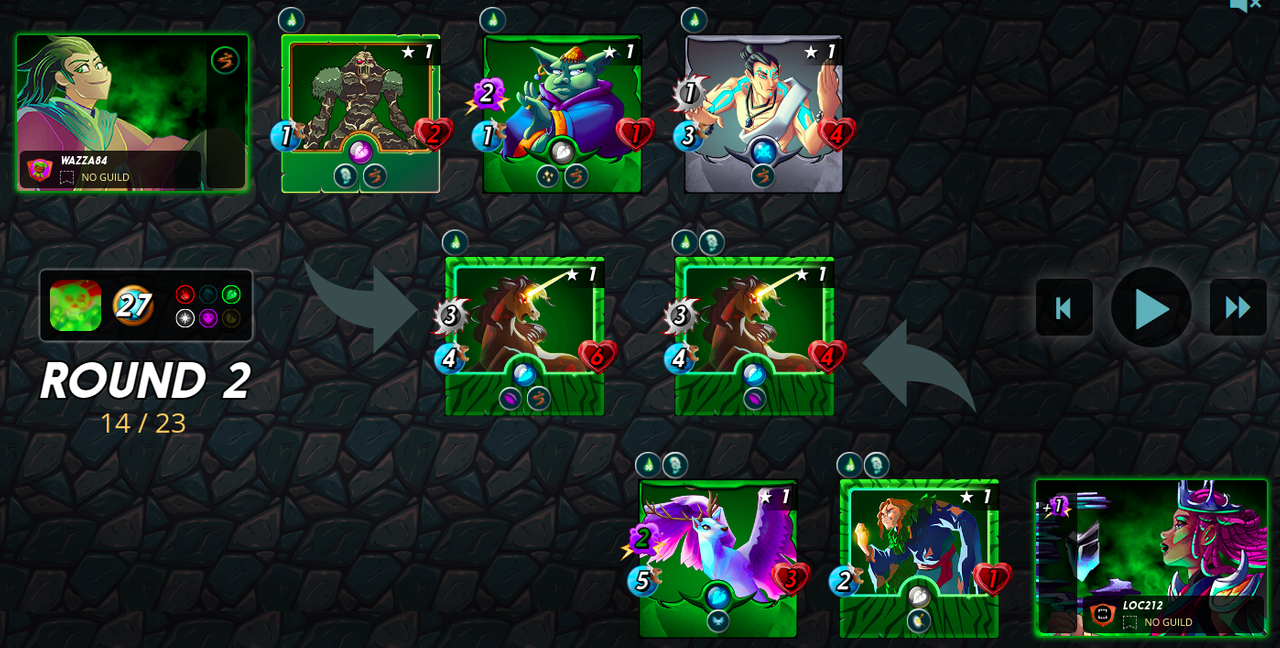 After the poison fumes of round 2, my opponents Goblin Psychic and Khmer Princess took the fall, as well as my Wood Nymph. But my other healer would still survive this round, leaving the tank of my opponent with only 1 live left before its attack. The thorn ability knocked him out leaving the failed summoner in first position. After healing my tank for the last time, the goblin attacked and ended the Failed summoner, but also took the fall because of the magic reflect.
Round 3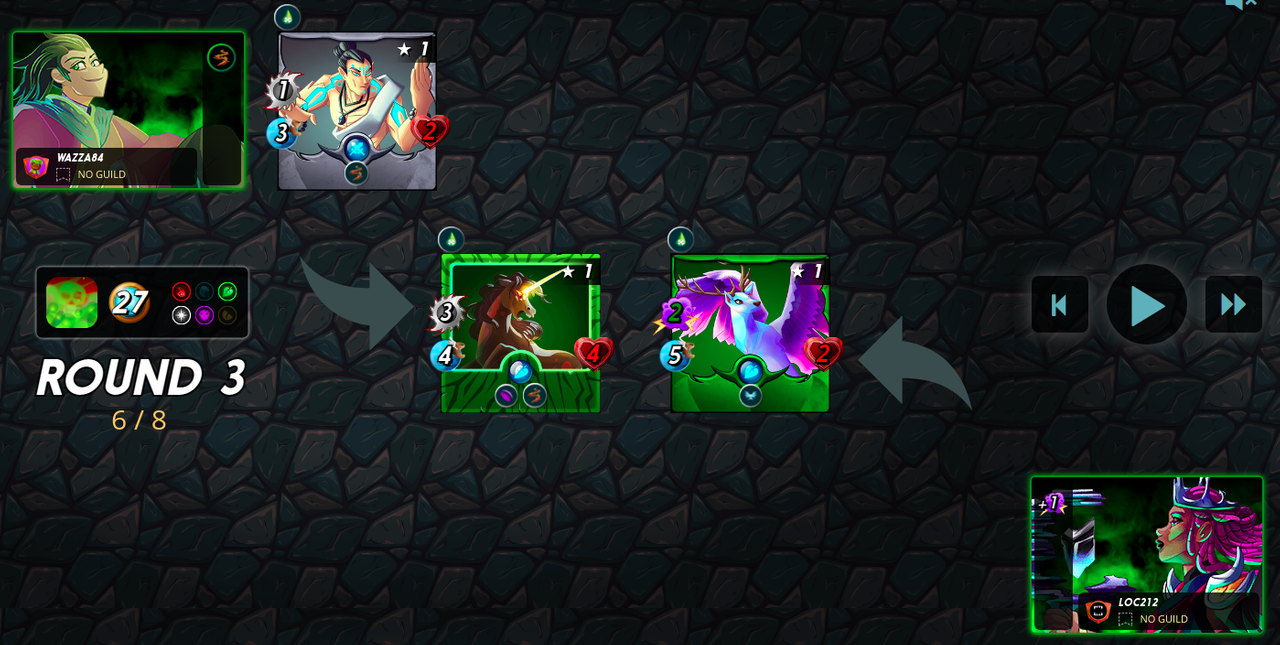 After the poisoning it was between the Regal Periton and my Unicorn Mustang. Despite its magic attack and a miss from my side, my tank still had 3 health left, which meant that it would be the sole survivor after the last fume attack of round 4.
Round 4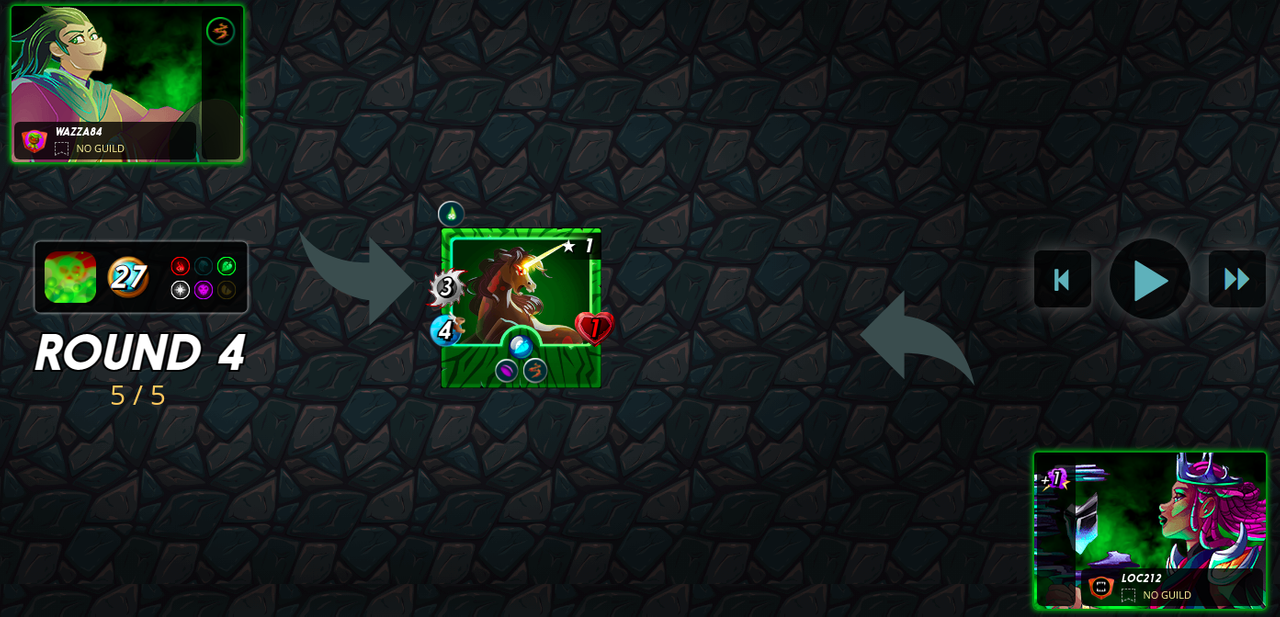 Leaving only my tank after the poison, this meant that i could add a win to my list!

Conclusion
Because of the combination of the 2 tank healers and the weaken from swamp thing, this tactic turned this battle into a win for my side. Also i believe that the wood nymph is a nice addition to the earth deck and can be played in several rulesets or lower mana battles.
I hope you enjoyed my entry for this weeks battle, and hope to see you in the next!
If you want to give splinterlands a try, you are welcome to use my referral link