In 2006, the third and most successful work was released. Handy Games cannot deny the sense of brand spin. It should be added, however, that the brand is still interested and the title has something to offer on personal computers.

 It should warm us above all with a better visual and user interface. However, the visual is too little recognizable from the previous version, but overall title control has improved by several dozen levels. The game is finally controlled almost as we would have imagined. The good news is that this version is free for the original owners. So all parties should be happy.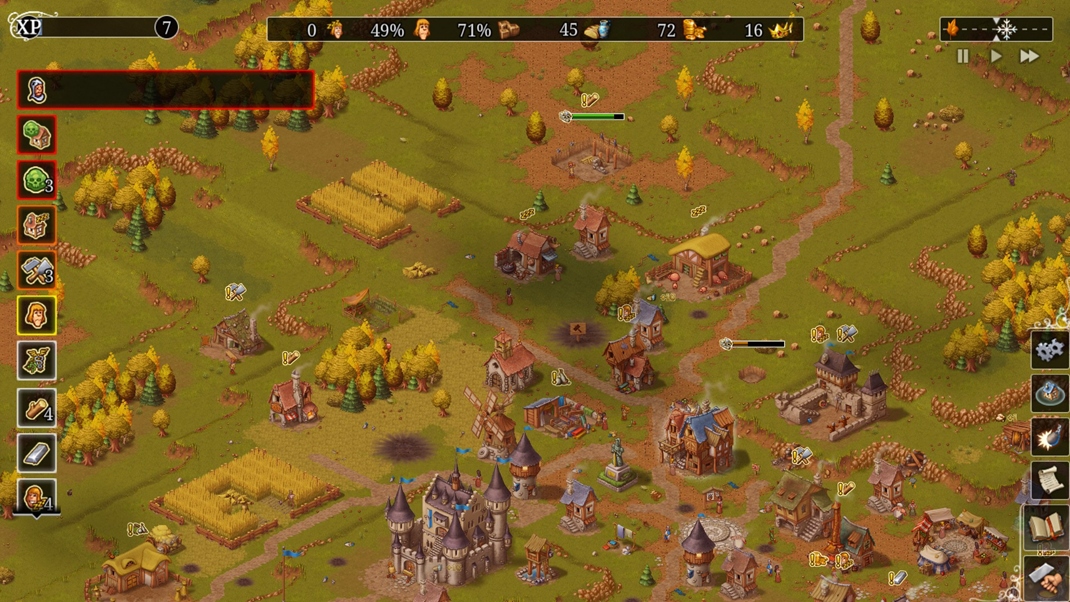 Townsmen: A Kingdom Rebuild is a strategy that doesn't want too much energy and thought from the player. It offers less compared to more advanced strategies. It is therefore a question of how long the player will entertain. The challenge is almost absent, and it is mostly a relaxed game. That made sense on the go, when you wanted to relax and reduce your time. In the computer version, however, we perceive it as a waste of time.

Building a small town has its charm and to please all residents wants a little work. You have to take care of them, they like them there, so they have something to eat and don't pay too high taxes. Be careful of attackers, fires or diseases. Overall, there are many things to keep in mind and to build as many buildings as possible, divided into categories. Your residents take care of all kinds of needs. For soldiers, if necessary, produce weapons, shields, but also sausages. During the game, you can also complete tasks that help you gain benefits and advance to a higher level. With each level you open up new scientific discoveries to improve your overall game experience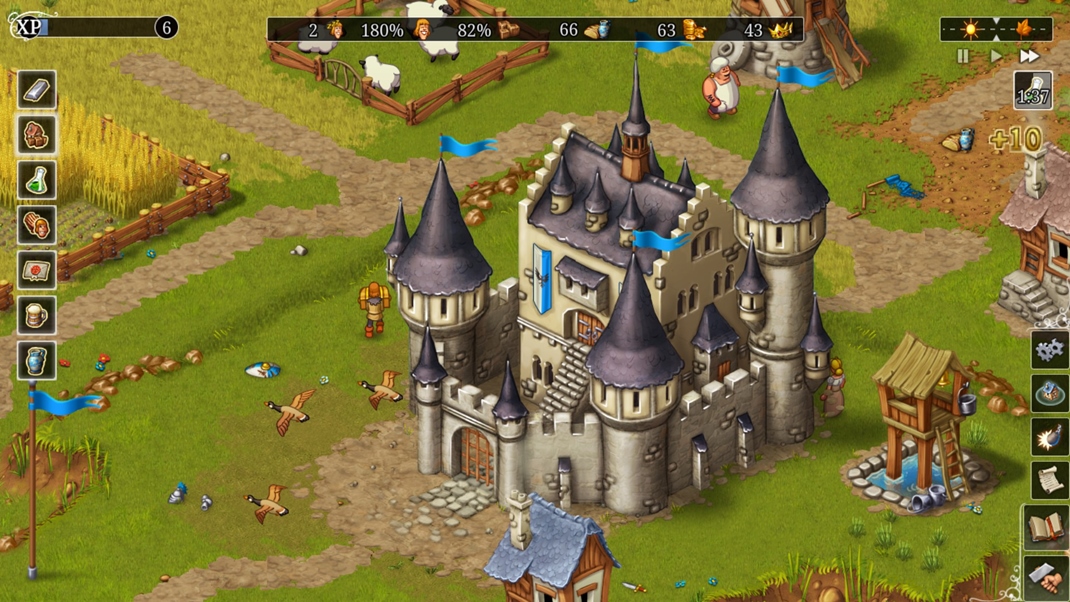 The title offers a comprehensive tutorial, several scenarios in which to jump, like the second sands or offers the most fun in the form of free play. Here you can choose the difficulty, but even the most difficult is not explicitly hell. There are a lot of possibilities here, but will it interest the computer gamer this century? To be sure, we were not bored while playing and there was always something to deal with, to build new buildings, to repair old ones, to cure illnesses, to cope with the dissatisfaction of the population and to perform endless tasks. But it is not enough.

We could imagine Townsmen in a beautiful graphic design that would fit modern graphics cards, but looking at primitive cartoon graphics, which is not even today on mobile platforms, is a little scarce. In addition, many animations are missing, for example during construction. Apart from that, they surprisingly enjoy the details, including the presence of cats, dogs, but also the overall life that can be felt in the town. While playing we did without music and sounds from the game, they were nothing interesting and necessary, even though they did not disturb. All in all, the only thing to feel about the title is to get the maximum out of the brand with as little added value as possible. This is a very sad business card.