The Japanese studio From Software has been known for its typical style of games in recent years. His long-time Souls series is essential evidence of this, but the difficulty of these titles is not the only thing that defines their uniqueness. Fortunately. It all started in 2009, when the exclusive title for PlayStation 3 - Demon's Souls began to attract attention. Two years after the release of this very successful title, the company decided to come up with something similar on PCs and other platforms - creating Dark Souls, which quickly gained a decent fan base. After the release of the two, the authors once again got an exclusive order for Sony with Bloodborne, which brought another unique experience. However, as soon as the extension for this game was completed, the creators began to develop something completely new, but this was again settled on all major platforms.

For the first time, the creators suggested a new game at the end of 2017, during the video game awards. But it was just a short teaser that revealed only the subtitle - Shadows Die Twice. This revelation was followed by a half-year pause, when we could only speculate about further information. Everything broke down to E3, when the Microsoft conference revealed the full title of the game with details. At first sight it was clear that the authors decided to go in a completely different, but perhaps even more interesting direction, which is trying to copy the Japanese, bloody history. However, the creators have decided not only to change the environment, but also to make more specific adjustments that relate directly to playability.

So in Sekiro: Shadows Die Twice you get to Japan. But not up to date, but about five hundred years back, ie to the sixteenth century. This is the Sengoku period, which was very bloody for the region. The country was in a constant struggle. You as a player find yourself in the skin of a samurai who has only one goal - to take revenge. At the beginning, however, you can see a different approach from Souls games, the authors have won a lot with cutting-edge scenes, which in a very impressive visual approach the story and circumstances in which your hero found himself. So the story is a fixed part of the game, but it is up to you whether you want to perceive it deeper or rather let yourself be immersed in the overworked environment of ancient Japan. From Software developers are excellently in several respects, with one of the things they really want is the processing of the world and attention to detail. To some extent, the authors tell the story of the game across the world as a whole, because it literally smells Japanese history. Of course, it's still a lot of fantasy, but architecture, vegetation and even human enemies can create a unique atmosphere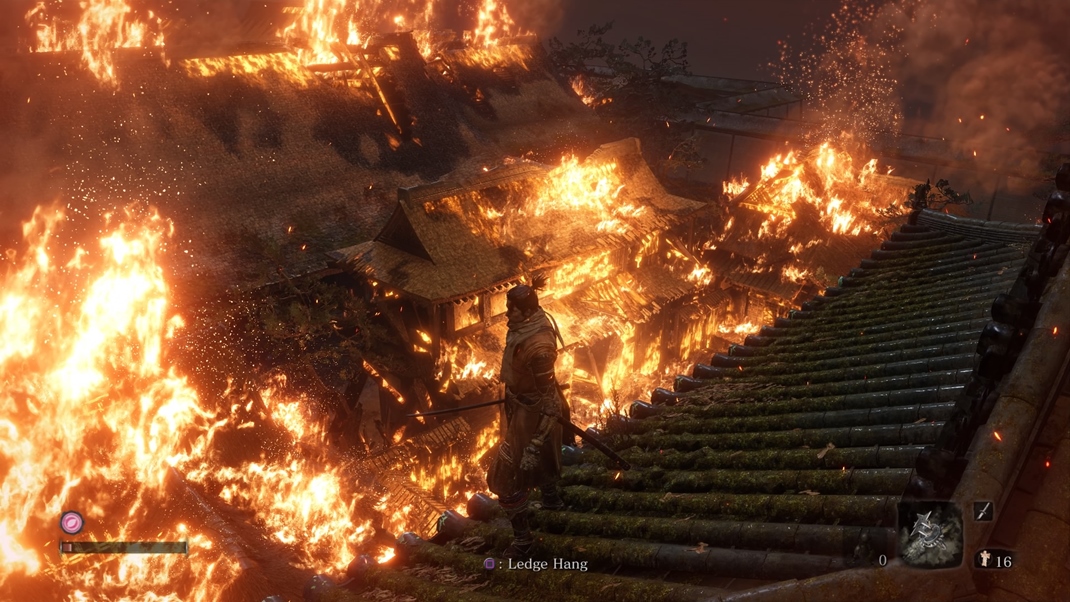 Despite the fact that Sekiro is fundamentally different from Souls games, at the first contact with the game I felt a clear handwriting of the authors. She reminded me of Bloodborne in various situations. Anyway, since the game differs diametrically from its players, From Software has tried to bring changes to other aspects of the game. However, not all were welcome, so it was questionable whether they would break the gameplay. It is in the gameplay that is the biggest list of changes that make the Souls series enthusiastic fans prepare for completely different principles. Such a major change is the absence of RPG elements. While in previous games players were able to level their character, this is not entirely possible in Sekiro, although some improvements are still present.

You can improve your samurai at multiple levels, even its health or attack strength. However, you cannot improve these main attributes by killing common enemies, ie XP points. They are tied to special items that you can only get after boss fights, so you can't get to them as easily and it will take you some time to reach the next level. Quite differently, however, other improvement options are addressed that no longer directly affect your strength, but especially your combat skills. So you can teach your warrior new combat moves that can help you fight. However, these improvements are also divided into two types - namely, special moves, and similarly you can unlock for XP earned from killed enemies. At the same time, improving your hand prosthesis is linked to the enemy money you earn, as well as the various important items that you must collect in the world.

When comparing Sekiro with Souls games, combat mode is very often taken out. And not because it resembles, but on the contrary - it is quite different. This new developer approach is interesting as we haven't expected any major change in the announcement yet. Nevertheless, the studio could follow the traditional path and build on what has been proven years ago. However, a complete overhaul of the combat system is ultimately a very good decision. They managed to avoid a possible misunderstanding in From Software due to their rich experience. The game not only offers something completely different, but it is also a combat system that works surprisingly well, makes sense and makes the game more fun, effective and also in some way more challenging.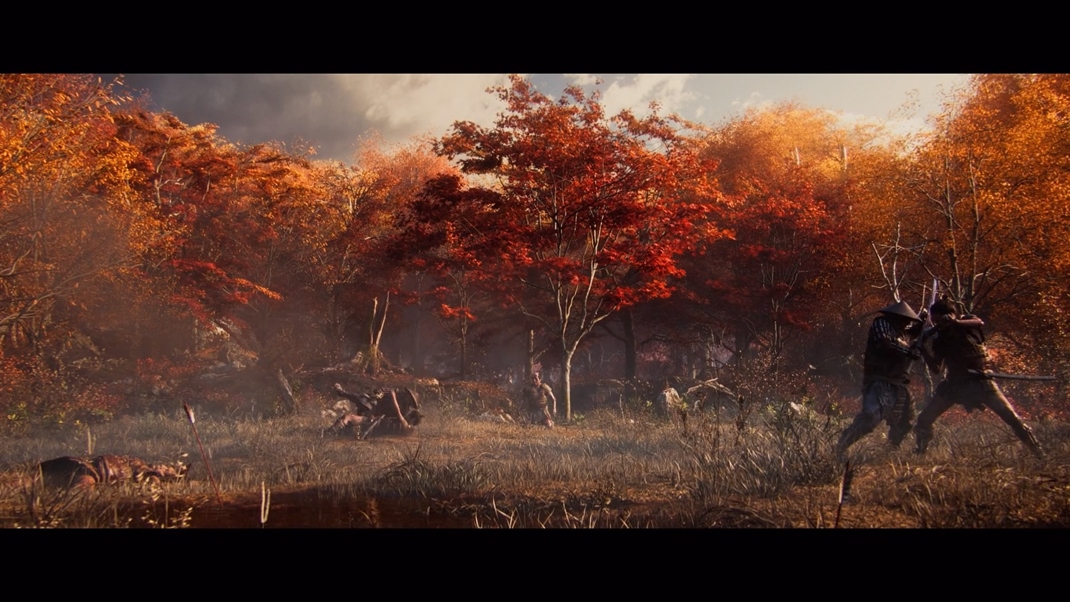 For those who have a familiar system from Souls games, by default, what worked in previous games is not the most appropriate tactic in Sekiro. While it may work at certain moments, more challenging passages will literally make you forget old habits and learn something new. The creators have completely removed the stamina from the game, so you can't run out of combat. For a change, however, added a system of so-called poses, which completely changes the way of fighting. If you want to defeat the enemy, you do not have to focus on his life, but the pose indicator. Bouncing enemies at the moment of their attack reduces their pose or position in combat. With intense attacks and proper danger reflection, you can break the pose completely so that you can send them to the ground in one attack.

But you also have a pose, and so holding your defensive position will not protect your life indefinitely. You must therefore be active enough in the fight and it is these elements that the battle itself significantly revives. The game forces you to fight a constant struggle, even at the cost of life-threatening risks, which increases tension and atmosphere. Not only are you able to enjoy this kind of combat more, but if you happen to have a heart problem, Sekiro may be even more risky for you than Souls games. Some bosses are built to test both your abilities and your patience as much as possible. In the game, both the main and the mini-bosses cross your way, but they can also complicate the way in the game. Almost every one of them is unique, well elaborated, from abilities, through individual phases, to the smallest movements.

If you are one of those who love Souls games, Sekiro will not surprise you in terms of high difficulty, but only if you can identify with the new rules. To fight with patience and a cool head has never been as important as here. Ultimately, the reward is not only the euphoria of the almost irresistible boss, but also the course of the fights, which looks very good. Animations, smooth movements or rich sparks when properly covering the opponent simply have something to themselves. As is customary with From Software, the game world is exposed very well, offering a variety of environments that hide different challenges. He can still hold you, despite high difficulty, which is just a sign of a job well done. For most sites, however, they are typically very similar to basic enemies who are only undergoing minor variations.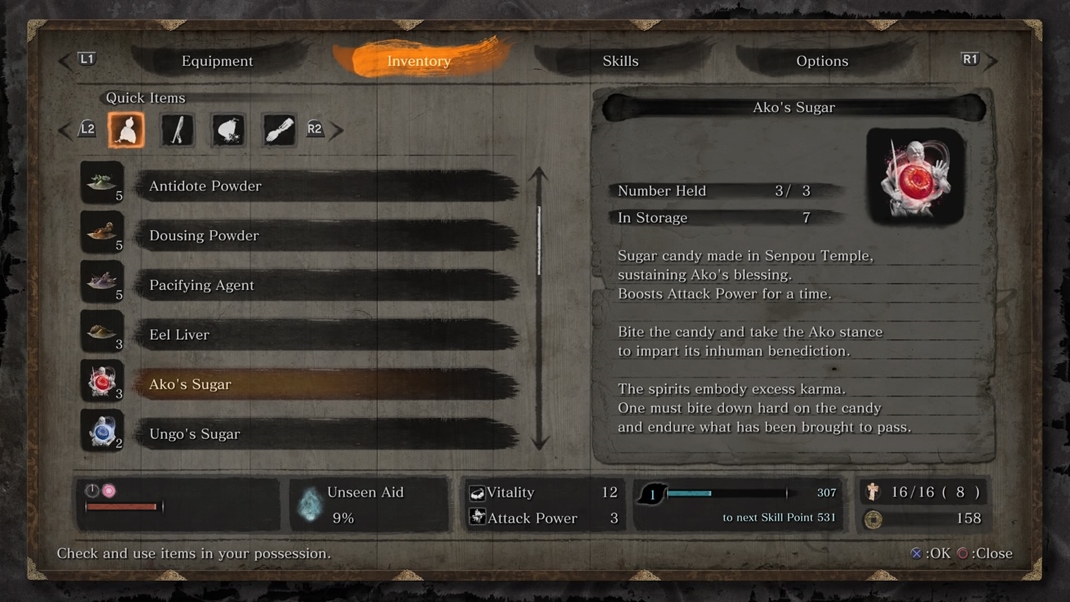 The movement is also due to the ejection hook completely different from the previous series of studies. It's brisk, fast, and sometimes I felt like I was burning in the streets of New York. From the beginning, the game also puts emphasis on the stealth element, which plays a big role especially in mini-boss fights. In other cases, it can only gently ease or even complicate the situation. However, just like attack moves, you can also improve stealth itself, so that enemies can be much more difficult to detect during normal walking and stealing. However, as the filmmakers are pushing this element quite appreciably, I would expect to use it more comprehensively.

However, as we are accustomed to from Quality in certain aspects of From Software, we also know what developers are not doing so well. First of all, these are occasional inaccurate camera responses that can confuse you. Then it can cost you one virtual life and some minutes of the real. While this is a small thing, but in a game where even the slightest hesitation can frustrate your efforts, it is a fundamental, albeit occasionally, problem. When fighting bosses, the game tends to turn off the fixed camera, which also unpleasantly surprised. Another not very successful thing is the technical processing, which is not bad on PlayStation 4, for example, but drop in frames or runoff is almost entirely common. A game like Sekiro would certainly be more useful for maximum smooth gameplay - if I omit a really exaggerated difficulty,

Sekiro: Shadows Die Twice offers something completely different to what we are used to from Souls games. The title excels in complex environments that are very well processed, both in design and graphics. The new way of moving around the world brings a new dimension and possibilities that you can use even in fierce battles for your benefit. Traditional RPG elements have been replaced by another character enhancement system that presents a much greater challenge. It is simply not possible to rely on character leveling. On the other hand, the world is dotted with various objects that can shuffle cards. With a gaming time that can exceed 40 hours, you will have a really challenging adventure that will put pressure on you. Euphoria after overcoming irresistible but it makes up for.