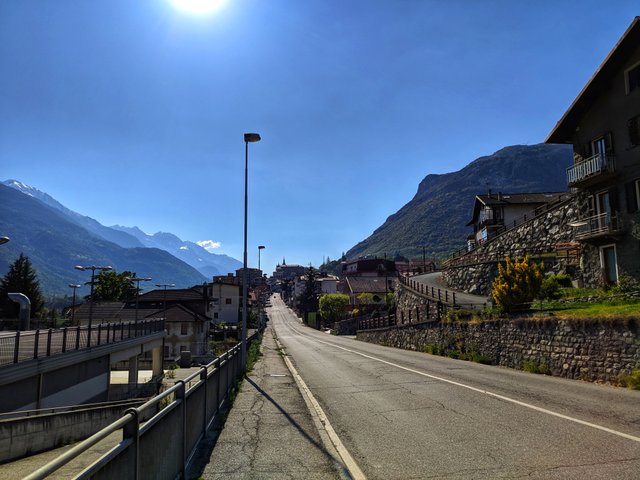 Hello Buddies!!
In this article I'll introduce you to the village where I spent and I'm spending most of my life, where I've lived so far for 27 years, a considerable amount of time that made me hate it at first, especially during my adolescence where my rebellious nature and the desire to escape often got the best on me, but with time I've learned to appreciate it, maybe just love it madly nope, but I'm more and more convinced that living here is not so bad.
The advantages are many, a lot of nature, a few steps from the center you can find yourself inside in the woods. There is something for everyone, uphill and downhill, the choice and opportunities for adventure they are not lacking.
Its name is Châtillon, it is located in the middle of the Alps of North West Italy in Aosta Valley, 550 meters above sea level, about 4,600 inhabitants and with all the comforts of any city, the average age of the inhabitants will be about 60 years old. As you may have guessed from the name, this area has a strong French-speaking influence due to its close proximity to France.
Four supermarkets, three tobacco shops, bus and train stations, 2 newsstands, post office, banks, gymnasium, schools, tennis courts, bowls, futsal fields, stadium (renovated at the time of Juventus F.C. came in summer training camp at the end of the 90s but also about ten years ago), two parks and three castles, as well as bars which amount to a number almost impossible to decipher as drinking, and by drinking I mean alcohol, in my area for many people is considered practically a sport. Only swimming pool and ski slopes are missing and we would have done the en plein.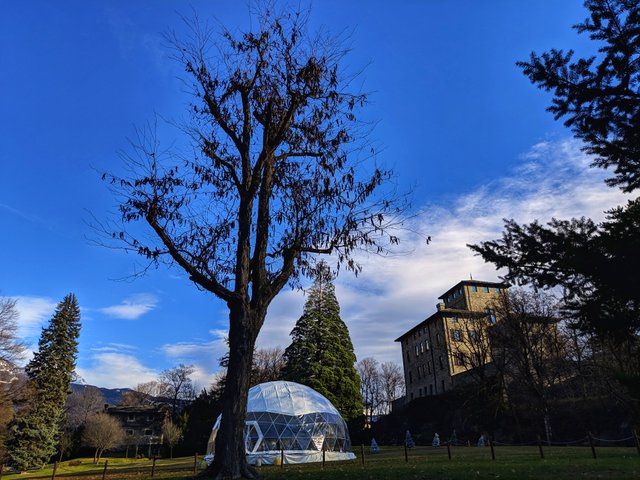 Baron Gamba Castle
In addition, a few steps away, in the nearby town, Saint Vincent, there is also the Casino, one of the few in Italy. The pictures you see in this article were all taken by me in different parts of it, if you love nature and tranquility is definitely the place for you, even if in the region where I live there are areas that I think are much prettier.
In this period the streets are semi deserted, as in most parts of the world, but normally there is not a lot of difference, many people don't like this up-and-down of the village centre, the traffic is only found during rush hours, even if it's not at all comparable to that of any city.
The days go by fast, especially when the weather is good, but if the weather is hostile you can't see a soul around here. The cold is the master, for about 7 months a year you have to wear a jacket or at least long clothes, even with the sun the air is always quite cool, there is often a strong wind coming from the valleys above, even on summer nights after a while 'you feel the cold and you can hardly stay in a t-shirt, the latter factor is very favorable to sleep, and I love it particularly.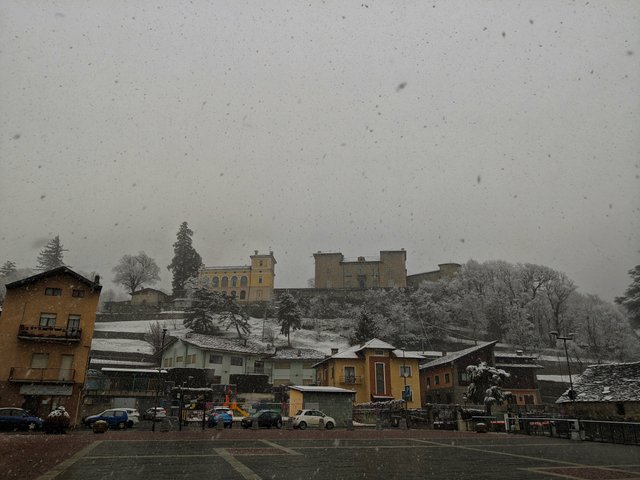 Passerin d'Entrèves Castle
You can meet a lot of animals besides the domestic ones that sometimes run free in the streets, birds in the trees and a fairly wide variety of wild animals, hedgehogs, badgers, deer, squirrels and foxes, just to name a few. In the high mountains there are many more of them, the kings of all of them are Ibexes and Chamois.
One of the most esteemed and adored animals here is the cow, of course you can also find goats and sheep, but the cow here is considered and often treated like a queen.
One of the most practiced sports in fact is the "battaille de reine", the fight between pregnant cows, which when they are in that state they become aggressive and they fight with their horns between them if put in front of each other, is a real sport that includes a regional championship with a final ceremony that almost resembles a cult. All this seasoned of course with lots of liters of wine, usually red.
Other famous sports are Tzan, Rebatta (similar as Tzan) and Belot (card game). You can find fields for these sports in every villages of the valley, of course also here the combination to keep in shape/drink the more you can, you will always find it.
*For some years now, has been nicknamed "the City of Honey", although it is not a city, due to the huge number of beekeepers in the area, every year there is a festival entirely dedicated to bees.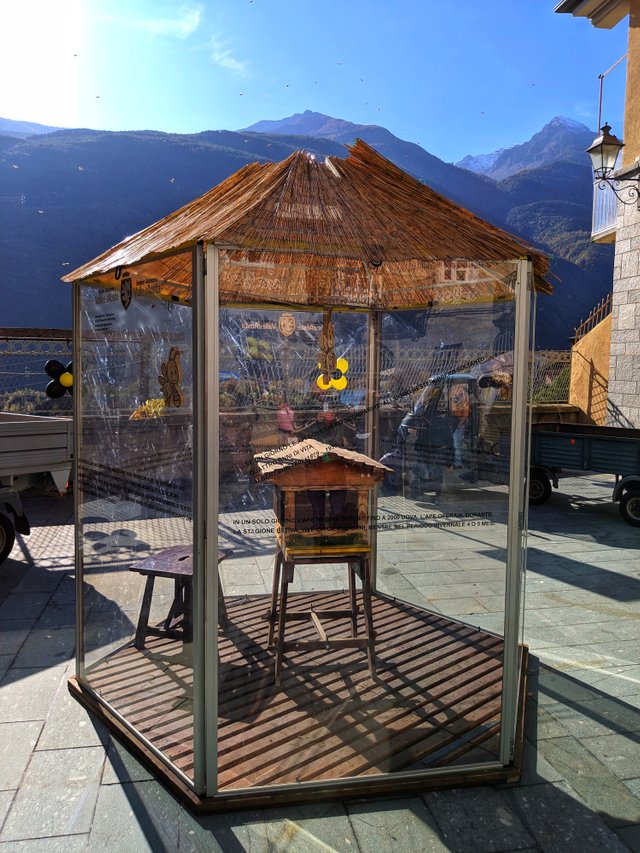 Honey Fest
We now come to one of the few things that all mankind has in common: food. And here comes the painful part for me, considering the fact that I've been celiac for twenty years now and I don't tolerate lactose much, the food diet is not really for me, cheese and cold cuts are the must, the most popular typical dishes are Seupa à la Vapelenentse (a meat broth soup with bread, fontina cheese, butter, cabbage and cinnamon), Fondue (fontina cheese melted), Polenta Concia (polenta with a lot of cheese inside) and Valdostana coffee (coffee, grappa, sugar and lemon and orange peel drunk in the Friendship Cup), which I must admit that it's really cool.
In this country I've been through a lot, especially my childhood was special, I remember with pleasure when I lived in the park of Baron Gamba Castle, (well yes, I was very lucky!), in which I had the opportunity to do a lot of things, to meet in person the European Champions of Juventus Football team in 1996, to play with my punk band at home, as well as having a lot of parties in that small room, and shoot a funny movie of which I don't even remember what the plot was, with about twenty friends, some of us should still have it on some VHS, if ever one day I'd be in my hands I'd look at it with great pleasure to have a laugh about how stupid we were at the time.
The only thing I remember is my friend who had to do the narrating voice and was totally incapable of reading and I had to do a sword fight, fake, and I was as uncoordinated as anybody!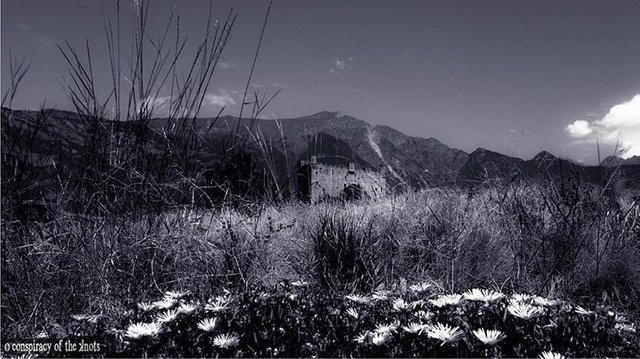 Ussel Castle
If you happen to be around here once this damned quarantine is over don't hesitate to visit me, I will gladly take you on a tour of Châtillon, I think that in one day I could show you most of the attractions present, if you want to visit the about 40 km² of surface... well, we'll take a little more time for that!
Before I leave you but come with me to my house to see what the view from my balconies and windows was like in December last year, during one of the rare and huge winter snowfalls!
Thanks for reading and watching, a big hug and see you soon!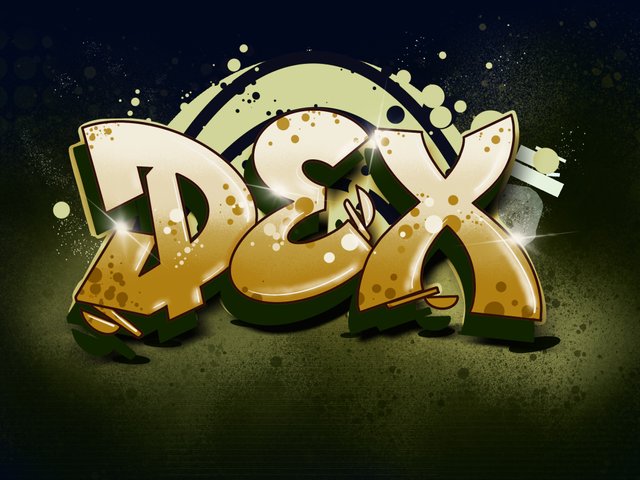 Logo by @ran.koree