Hi HODLers,
Fantom has been on a roll as I have been commenting on lately. This is mostly due to Andre Cronje and Daniele just being very active on social media and on the development front with a lot new projects coming to Fantom and getting users excited about.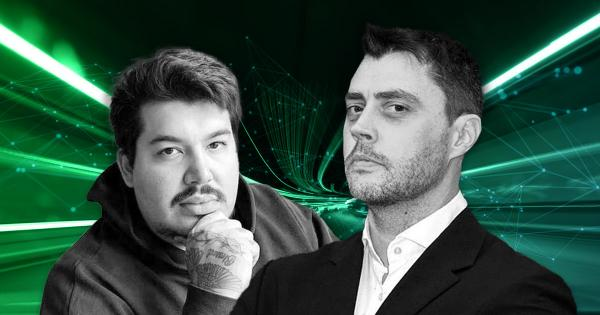 (Andre Cronje and Daniele)
The latest project Andre Cronje unveiled was a new Defi project called ve(3,3).
This project will run on Fantom blockchain, it will include an AMM (such as Uniswap, PancakeSwap...) and and emission-based token structure (OHM style DeFi).
Users will be able to deposit and lock a base token, in return, they will get some farming incentives.
Andre and Daniele have developed their idea on Twitter Space yesterday during close to 2hours. There were 7k+ listeners and the overall conversation was very high level and very interesting.

Top #10 Chains by TVL

Fantom TVL

As much as I am bullish on Fantom, this increase in TVL should be taken with a grain of salt. A lot of this jump is indeed on the Fantom network but due to the tweet shown below.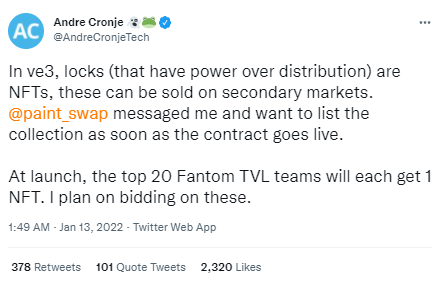 Therefore a project: veDAO ($WeVe) was created with the ONLY goal, to get into the Top 20 Fantom TVL teams to get one of these 20 NFTs.

This project solely accounts for 25% of the overall funds locked on Fantom. Therefore, as I said before, the TVL numbers should be looked deeper into. Do not fall for the headline ;)
Nevertheless, Fantom is HOT and I plan to bring you the latest news about it as well as creating some simple tutorials. I am excited and I hope you are my dear Degens!
Stay safe out there,