This last week has been another excellent one for me in terms of blockchain gaming. Like I announced in my last post, my goal was to reach 2,000 Hive Power by the end of the month.
Well, I thought that to be rather ambitious but as it turns out, I reached my goal as early as Friday the 28th. With the current exchange rate, that's about 460$ mostly made with gaming and blogging. I'm not planning on converting any of my Hive anytime soon, though. Quite the contrary actually! I've been thinking about what a realistic yet ambitious goal would look like for the rest of the year and I came to the conclusion that I want to have 10,000 Hive Power by December 31st.
In order to reach that goal, I'd have to make about 65-70 Hive daily which seems to be quite the sum honestly. As a matter of fact though, I think it's viable, especially if the games I'm invested in manage to take off. To make things more interesting for both my readers and myself, I'm going to buy the missing Hive and power up to 10,000 Hive on January 1st 2021 should I not make it until then.
But for now, lets have a look at how my Play2Earn week went for each individual game.
I had an amazing week in Splinterlands and thanks to some very lucky drops, my collection value went up almost 20,000 points in just 7 days. This is going to allow me to participate in Diamond III next season and I really hope I'm ready for it. If things go well there, I'll probably invest some other crypto into the game to push my collection power further.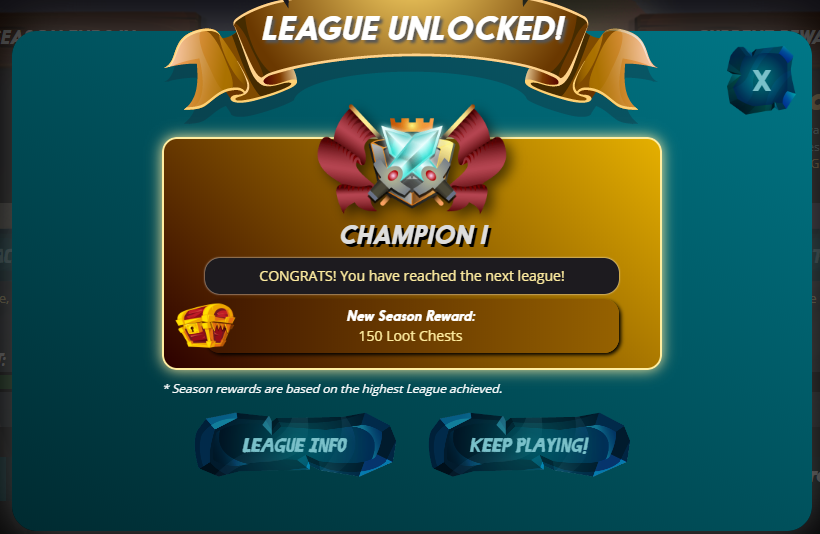 I've also managed to push into Champion I again which should help a bit with my collection power as well. In yesterdays AMA, there were a lot of information given on the upcoming land presale and I'm seriously considering to do a major investment there. I initially had my doubts but the concept seems sound and I think this might be the best (and probably last) chance for an early investment before the game aims for the mainstream market.
I'm also considering taking part in some of the weekly contests Splinterlands is having on Hive but that will probably have to wait until my hand is fully healed and I can type with both hands again.
If there's one game that really helped in reaching my goal early it's Rising Star. There have been a lot of changes to the games economy again and I applaud the developer for just changing things that do not seem to work or that could be done better.
The main change for me was the fact that the number of drunk fans is now dictated by your luck instead of your XP boosts. Since I'm already level 350 in the game, this made these boosts a lot less desirable for me so I decided to sell them off. At the same time I decided to rely less on temporary and more on permanent fans. So I sold off a lot of cards and bought vehicles instead.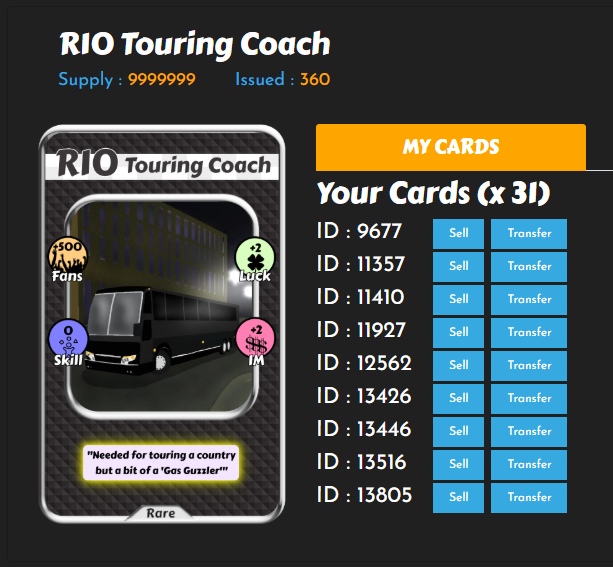 As of writing this, I now have 31 Touring Coaches and 11 Range Rovers. Together with my epic and legendary vehicles, this brings my permanent fans close to my skill rating of now about 35,500. By eliminating most of my drunken fans, I earn almost 100% of my possible Starbits right away without the need of building up a drunken fellowship every day. At the same time I eliminate the Ego-problem from having too many fans. I plan to organically grow from here by doing drum lessons every night and buying permanent fans to match my increasing skill.
After a lot of selling pressure last weekend, the Starbits price rebounded to a stable 4.9 Hive / 10,000 Starbits. I only counted the Hive I made by selling Starbits/NFTs that I powered up but I still find those numbers to be pretty impressive. I've made 100 Hive from selling Starbits and another 88 Hive from selling NFTs. Quite the success for a single week!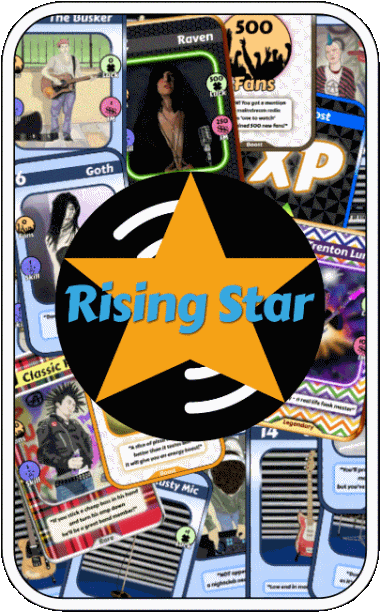 As per this announcement, the game is finally moving to a dedicated server today. With the games huge success, the shared server just didn't do any more. Also Rising Star will be moving to Beta soon so the most drastic changes should be mostly behind us now.
If you aren't playing Rising Star yet, there really is no reason not to join the fun!
Cryptobrewmaster seems to be picking up some steam as well. The amount of articles on the game seems to be increasing steadily and while there's no new playable content yet, it should only be a matter of days now until we see more updates. The developer already addressed the issue of the current economy and introduced a leaderboard with possibly more changes and rewards to be coming soon.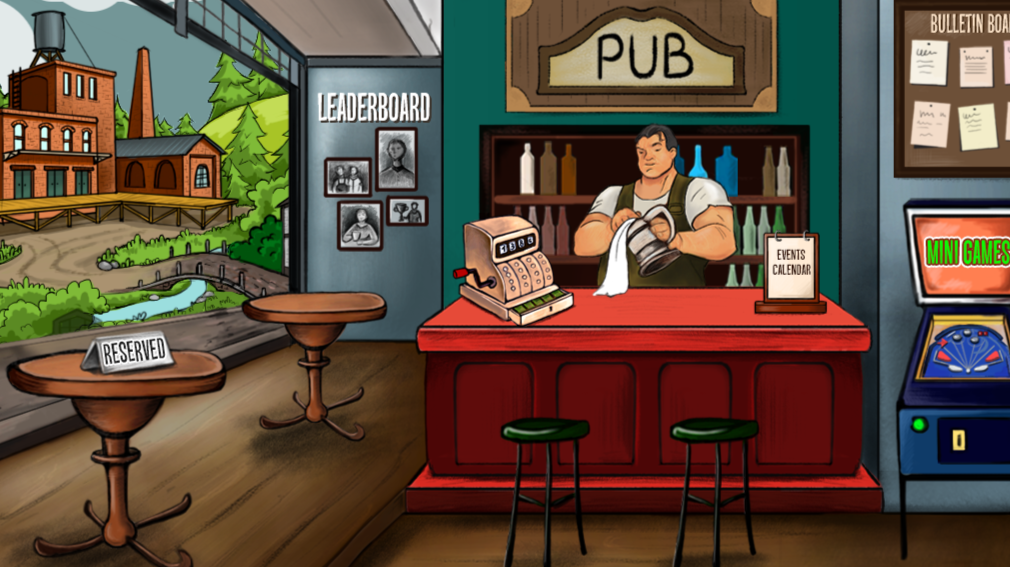 For now, I'm holding on to my beer and try to find referrals whenever I can. This last week, I brought another 6 players to the game, increasing my total number to 94 referrals. Thanks to that, I'm already at level 39 for the referral rewards so whenever new rewards get added to that loottable I should be able to claim them right away.
One thing that sure helps @cryptobrewmaster is the fact that they allow people to play with their Google account, thus allowing people to get into the game without having to get a Hive account first.
As with Rising Star, there really is no reason not to play the game. It's easy to play, fun, and has some of the most amazing artwork I've seen in any blockchain game so far.
eXode is still waiting for it's great day but you can tell things are heating up. There have been a lot of updates to the development-log and the developer released a time table with all the steps leading to the release of Evacuation version E in the Discord.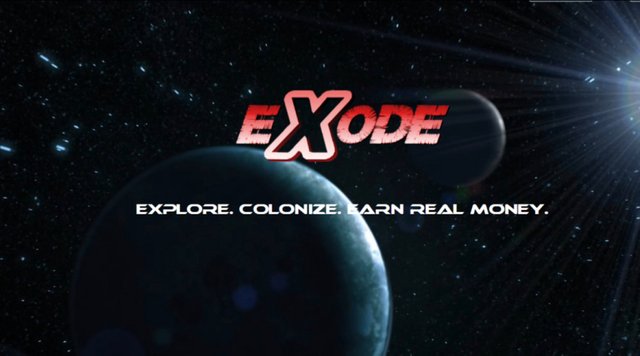 Until then, I've decided to make my contract drop for 5 Hive deal a permanent offer. If you are interested in buying a contract drop from both Rekatron or Tom Settler's, you can find all the details here.
I also helped with testing a new update to Evacuation yesterday and that once again reminded me what an amazing game eXode is going to be. Yes, it's a long wait and yes, it will probably take years to implement everything, but still... both the scope and the atmosphere eXode offers is truly unheard of in the blockchain world!
After I found out about my referral earnings in Rollercoin, I tried to get back into the game myself but ultimately lost interest again. I somewhat like the games pixel art style and the basic concept is intriguing as well. It's just that it feels like the developer actively doesn't want you to have fun. Most of it might be because of bot protection but that doesn't justify making the game annoying for everybody else.
I'll do a Rollercoin Revisited article once my hand has healed but I'll stop actively tracking my earnings from the game. Instead, I'll just log in every other month to withdraw my passive earnings for now.
Conclusion
When I first found out about Hive, I mainly used it to drop my publish0x articles in order to earn some additional crypto. Thanks to the many amazing games but also thanks to the amazing Hive community we've come a long way from that, though. Hive has become somewhat of my digital home and I'm spending (wasting?) a lot of time in the Discord channels of the games I play. The amount of Hive I managed to accumulate in my time here is really fascinating to me and I plan to build on it.
That's all from me for now, thank you all for reading and commenting and have a wonderful weekend everybody!