It's always exciting when a new game is coming to Hive and Rabona is no exception to that. Quite the contrary actually, as I was really excited for the game right away when I first heard about it a month ago. Yesterday, the game finally opened its gates to the public and started into its public beta phase.
I started playing right away and after testing everything the game has to offer right now, I feel confident enough to answer that single most important question - Is it worth your time?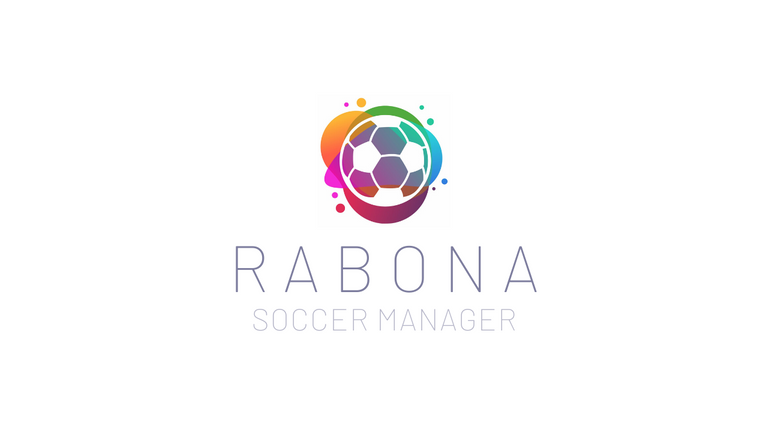 Rabona is one of your classical football manager games taken to the next level by bringing it to the blockchain. You are the manager of a football club, responsible for taking care of all aspects of your clubs success.
You have to manage all financial aspects like building and improving your club's stadium and catering facilities, decide what a ticket should cost, and even decide on the price of a beer and bratwurst sold in your stadium.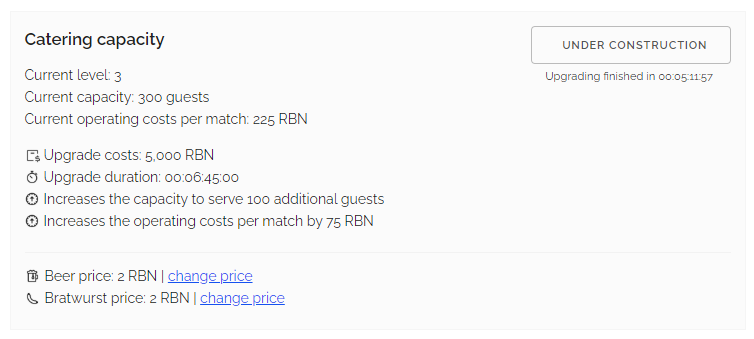 You'll also have to manage your players, scout new ones or sign them of the market. You can also buy new players from other teams or offer them for sale on the market yourself. Players sign a contract for a given period of seasons and you have to renew that contract if you want to keep them for your team.
Finally, you also have to train your players in different training sessions, choose the formation you want your team to play in and pick the players you want to start in your next match.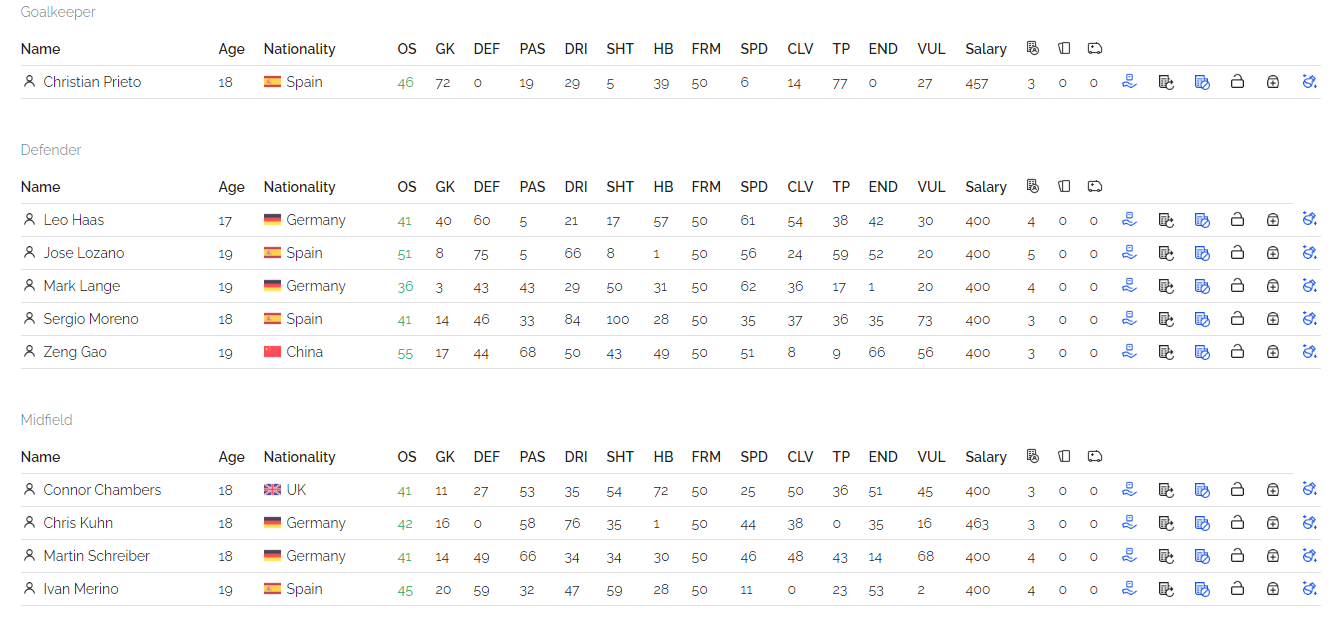 All ingame transactions are made in Rabona's own token called RBN. This is also listed on Hive-Engine but not tradable yet. I'd expect to see this feature added down the line. Much like with Cryptobrewmaster, the developer probably wants to make sure that there are no exploits and loopholes first.
Rabona already seems to be a pretty complex game with a lot of numbers involved. The focus definitely is on the management aspects, as setting the lineup and choosing your formation can be automated so you don't have to micromanage your team.
The game stays true to classics of the genre, giving you a detailed information what your players are good and bad at. Personally, I enjoy games where I can do a lot of min-maxing and there's always an even better solution to everything. It's probably not for everybody, though.
Rabona most definitely is not your simple idle game where you just have to click a button every now and then. Each player you sign and every building you upgrade increases your RBN cost per match. So if you don't put up a solid bankroll and make sure that your income can handle your expenses, you can go bankrupt rather easily.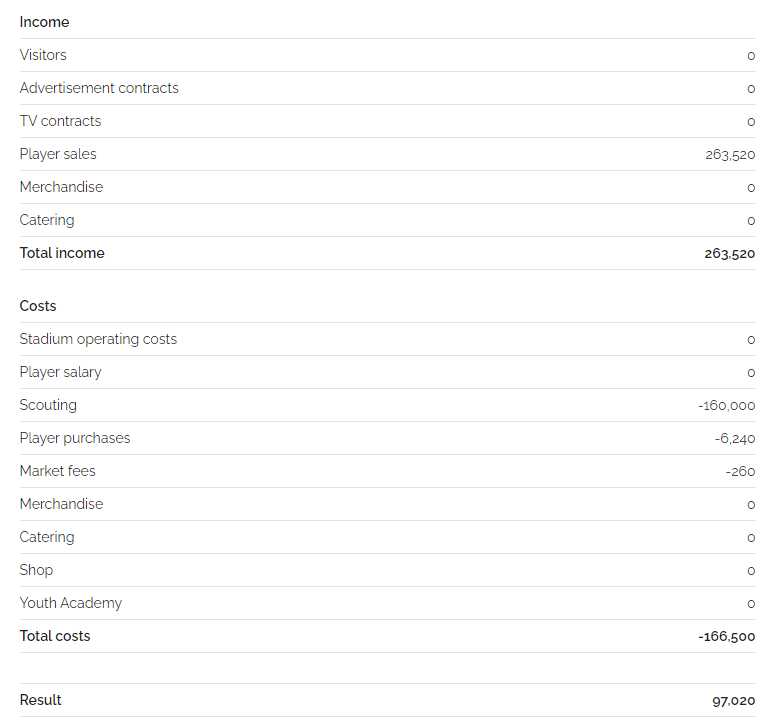 Luckily, the game has you covered with a complete profit and loss statement, so you can easily see where your money is coming from and where it's going to.
Rabona's very first season is going to start this evening, so I can't comment on the actual matches and gameday activities yet, but I plan to follow up on that with a second article once I've completed my first season.
Overall, the game seems to be already pretty fleshed out, with all relevant features in place and a fully working game base to build upon. Right now the game is mostly text based, but additional graphics and images are going to be added soon. As the developers have stated, they wanted to focus on the actual gameplay first before adding polish to it and I fully agree with that decision.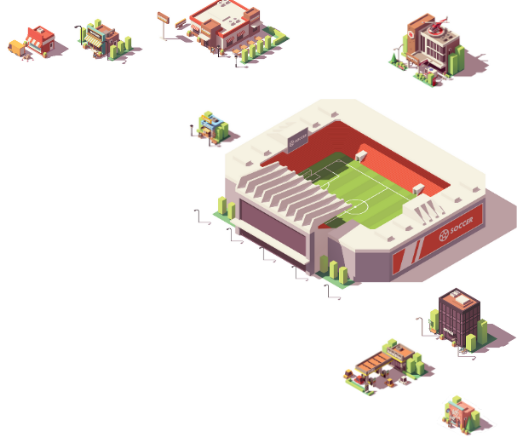 The graphics that already are implemented are looking good, though. I like the direction they are taking here and to me personally, the actual gameplay is way more important than the graphic presentation anyway.
As I mentioned above, though, the game certainly will not be for everybody. It's a numbers game and you certainly need to put more thought into playing it than you need to for most other blockchain games.
If you want to start playing Rabona, you'll have to buy the starter pack which is sold for 5$, so the game is not entirely free2play. Much like with Spliterlands, this ensures that they can give out meaningful rewards and that everything you own in the game can retain its value without fear of uncontrolled inflation. After that initial investment, everything else is free. You can buy more RBN from the developer at a rate of 100,000 RBN = 1$.
From what I can tell so far, this is certainly not necessary to play and enjoy the game, but it could obviously be used to build a stronger team faster. As with most of these games, you'll have to invest either money or time if you want to compete for the top spots. It's too early to tell what's more important, so I'll get back to that topic in my next article.

So let's get back to our initial question! Is it worth your time? Well, I'd say so, absolutely! Rabona already has more features than many so called blockchain games will ever have and while there's some of the obvious Pay2Win aspects present in every blockchain game, it certainly is a game first blockchain second title and that's very important to me.
So it certainly is worth my time. If it's worth your time will mostly depend on whether you enjoy playing complexer games where you have to carefully compare stats and try to find a balance in your spending and earning. I personally love football, so that's certainly helping as well, but in all honesty, you could manage a hockey or volleyball team as well and it wouldn't change the basics of the game much, so no matter if you are interested in (that) sport or not, I'd give it a try either way.
If you want to learn more about the game and stay on top of all new information, make sure to join Rabona's Discord and follow it's official account @rabona.
That's all from me today, I'd strongly recommend trying out the game, I'm pretty confident that it will establish itself as one of the top games on Hive and in blockchain gaming in general. Thank you all for reading and see you next time!