It's been quite a while since I did a fully negative review of anything. When I look at new games, I always try to look for the positive behind it. I realize that even if it's not for me, chances are there are people out there that will enjoy the product. Maybe it's a genre I don't enjoy, maybe it's an art style I don't like. There's a market for almost everything and I appreciate that different people like different things. So when I write an article, I try to look at all aspects of the game and give it an objective review... or at least have it be as objective as I can. If I find there's nothing to like about a game at all, often times I'll just move on and don't do an article.
With R-Planet, though, I really can't just shut my mouth and I don't see how anybody could still enjoy this so called game any longer! I was already pretty underwhelmed by it's release and that even triggered another article where I question whether blockchain gaming is slowly turning into blockchain staking. But it seems that the people behind R-Planet are really not content with the money they've made so far, so they are now going full cash grab mode.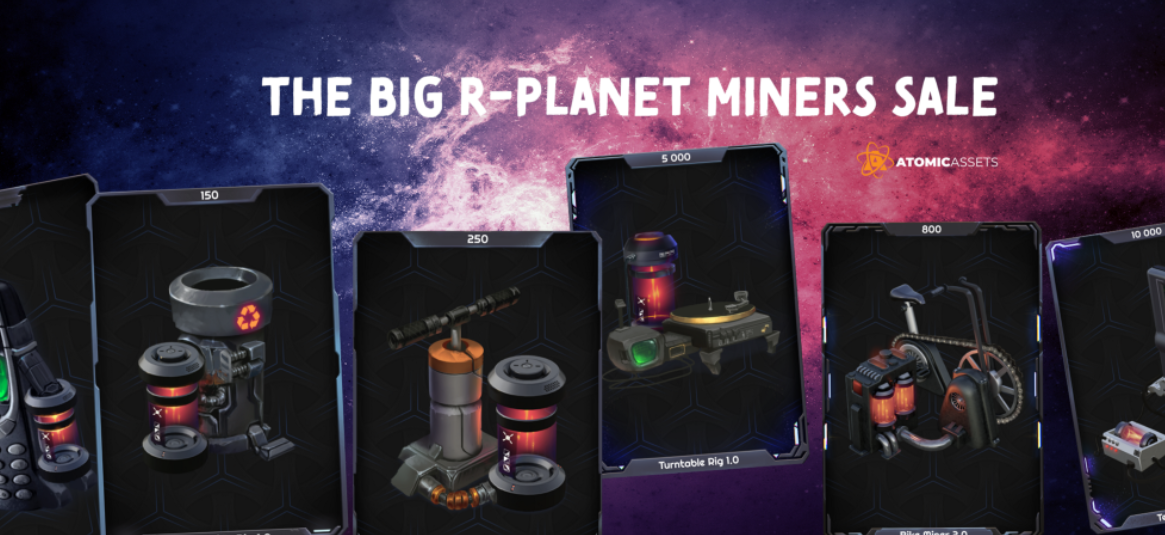 It's not even been two weeks since they had their basic elements pre sale and they are already doing their next one. The Big R-Planet Miners Sale! So what are they selling this time? As the name suggests, they are selling Aether miners. Which is a fun thing to do, because everything else in their game does exactly the same - mine Aether, it's just not called a miner. There are two stages for their presale, mini packs and mega packs. The mini packs will contain 6 random mining NFTs, the mega packs will contain 24 NFTs. These NFTs have 6 different levels of rarity and come with the more mining power the rarer they are. So far so unimpressive. What's really impressive is their asking price, though.
The mini pack is 25$ with 1,000 packs available, the mega pack is 100$ with 250 available. In turn, you are guaranteed at least 1000 Aether/hour from a mini pack and 4000 Aether/hour from a mega pack. Obviously, this could be much more if you get lucky with the NFTs. How great is that!? Well, let's look at the market! 1000 Aether/hour equals 24000 Aether per day and if you sell that at the market, that means you'd be making about 19 Wax per day. Wax is worth about 0.08$ right now, so that's 1.52$ each day or only ~17 days to earn back your money! Heck, that's an annualized return of 2,200%! This is a must buy, right!?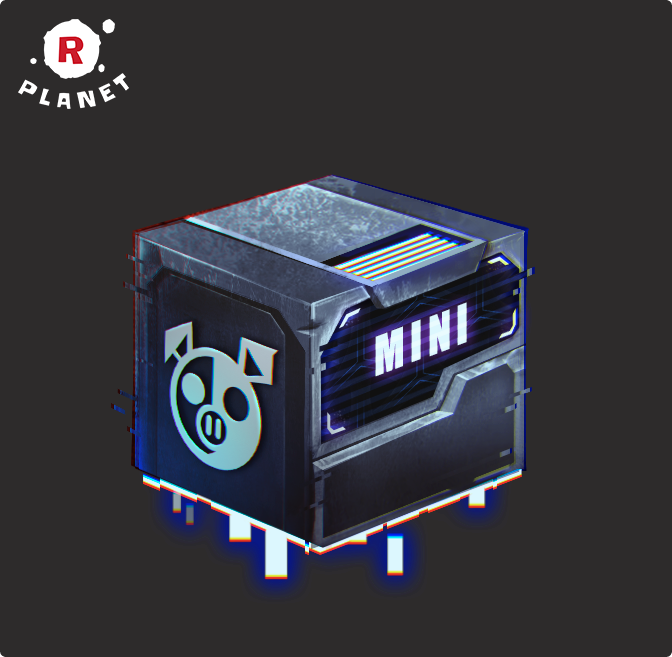 Wrong. Anybody with even basic understanding of all this can predict what will happen to the Aether market. With more and more NFTs introduced to R-Planet producing more and more Aether every day, the market can only go one direction: Down. I'll be honest here, the daily amount of Wax traded for Aether right now is pretty impressive and short term, the additionally introduced Aether per day might not even be a problem.
It's more about the direction they are showing with all this. They'll introduce more and more inflation to their ecosystem, making everything you own right now less and less valuable. Only people reinvesting into the game will be able to keep up with inflation, everybody not investing additional funds will be left behind eventually. Yes it's cool that you can stake NFTs from many projects by now for free Aether, but the impact this has is going to diminish more and more.
Also keep in mind that this whole thing serves no purpose at all, there is no meaning outside the creation cycle. You stake NFTs to create Aether which you use to create NFTs which you stake to create Aether. The whole alchemy game also only caters to the ones ready to invest absurd amounts of Aether to find new recipes first. Of course, they've already announced to add new materials to the game, the people spending money need to be kept busy after all.
To me, this whole thing is the epitome of a hyper speed pyramid scheme. The moment all materials are discovered and all NFTs are distributed, the whole things collapses. That's why they'll do everything they can to keep people busy, introduce new elements to the game, sell more NFTs as long as they can. Ultimately, this thing is bound to implode eventually. It may take a while, they may introduce more "games" to keep people busy, but it won't be sustainable long term, no matter what they'll try to do. The amount of Aether introduced to the market will keep growing every day and the price will crumble. Sooner or later, the cycle will stop working.
I'm fully aware that I might face some backlash over this article, the project has a lot of fans out there but I think I can live with that. If you enjoy what you are doing, more power to you, but please reconsider if you want to spend any real money on this. You won't make anything back unless others spend even more money after you.
And that's all from me for today, thank you all for reading and see you next time!