So, I was checking Cub and Polycub on Dappradar website, and suddenly something make me look twice. I know I have something like $20 on my BSC (I know, I am that rich, I do not trust to keep much on it). And the DappRadar is telling me I got $44K on it. I was thinking that something was wrong, and looking at it, I have 4 airdrops, one better than the next. So, too good to be true, means that something triggered my alarms. Did a bit of research. All four turned out to be scams. Two of them quite cleverly built.
Warning: you get an airdrop out of the blue, you may want first to search "Is the [airdrop name] legit?". Before you try to sell.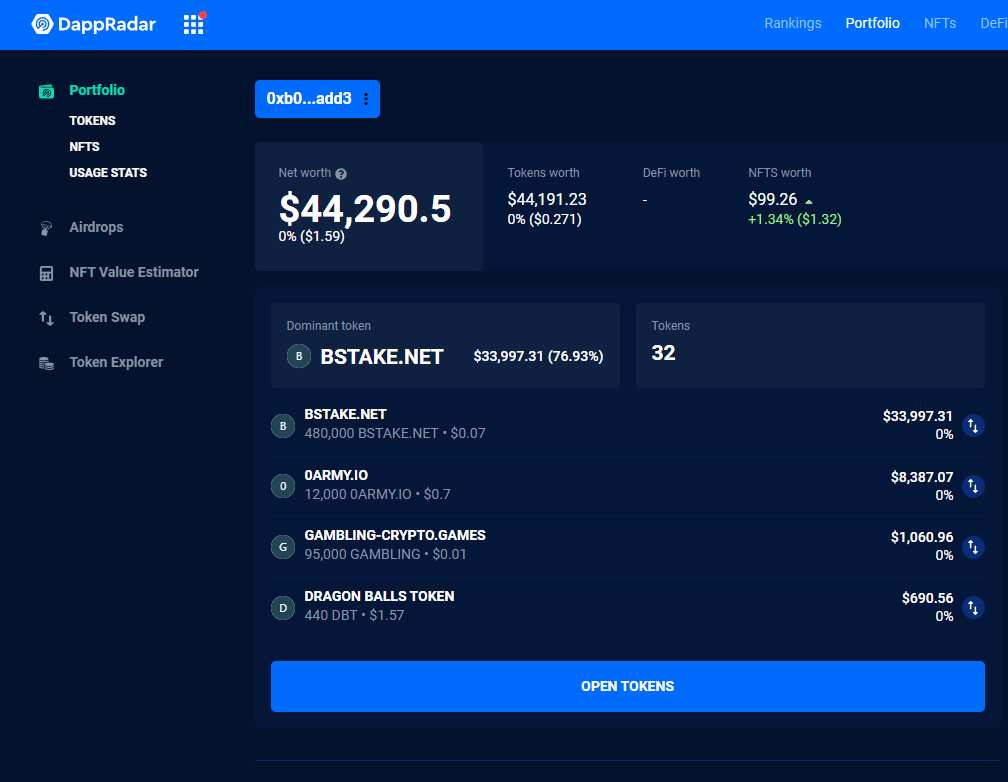 Number one, Bstake.net, is counting on people greediness. You may see all those thousands of dollars, and you want to exchange them. Of course, I understand you, at least a part of them. But this is a clever one. You try to sell, and they airdropped you a non-selling token. But when you approve the sale, in fact you approve covertly to give them all of your tokens, targeting specifically titano and libero. More than that, even if you disconnect, they made a change into your smart contracts, sending them all the future titano you will buy. So this one is targeting specific tokens, and the work they did is quite professional.
Second one is a bit crude, but effective. When you try to sell, let's say 0army.io for BUSD, they will automatically change both your tokens to zero, but you will pay some very expensive BNB fee for it. This is more like a joke. Burning enough BNB may raise its price, right? Maybe this is the motive.
Third one is similar, and the fourth one is just a copy of a real TRX token.
If you are in doubt or you already connected to any of these websites, check this address: https://bscscan.com/tokenapprovalchecker to see if you are still connected. You can disconect them from your metamask if it is the case.
Hope this helped you as I only try to raise awareness about them. There are many more. Feel free to add them into the comments.
All the best,
George
​
Why not...
...have fun and win rewards on my favourite blockchain games (Splinterlands- Hearthstone-like card game) (Mobox\ - GamiFI NFT platform) and (_Rising Star_ - Music creators game).
...get the higher rewards for your investments using Blockfi, Hodlnaut and Celsius.network.  Get crypto while writing on Publish0x blog, using Presearch search engine to maximize your income with PRE tokens. Use Torum instead of Twitter . I am also writing for crypto on Read.cash and Hive.