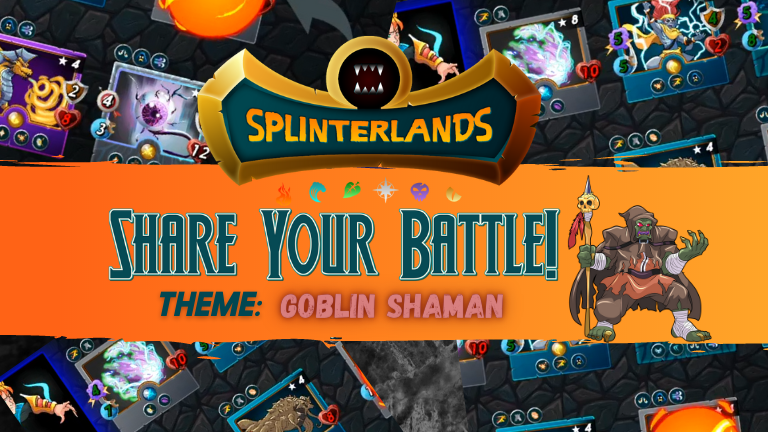 What is Splinterlands?
Splinterlands is a card game, similar with Hearthstone, where you can play battle against other players to get a better rank or in tournaments. It is a NFT game based on Hive Blockchain, with multiple ways to capitalise and make money, real money, by playing it or trading in it. You can start earning as soon as you buy a Spellbook ($10) getting DEC tokens and NFT monster cards via daily quests and season quests(every 2 weeks). There is an airdrop daily, for a whole year, currently at day 92/365, I think, and you can still get some nice governance tokens just by playing the game for the next year. Everything counts, cards, DEC on HIVE, WAX, ETH and BSC, lands, titles, skins. You can maximize the airdrop by staking all you SPS for a 54% APR right now. Another way to make profit is to rent cards, getting paid in DEC tokens for it.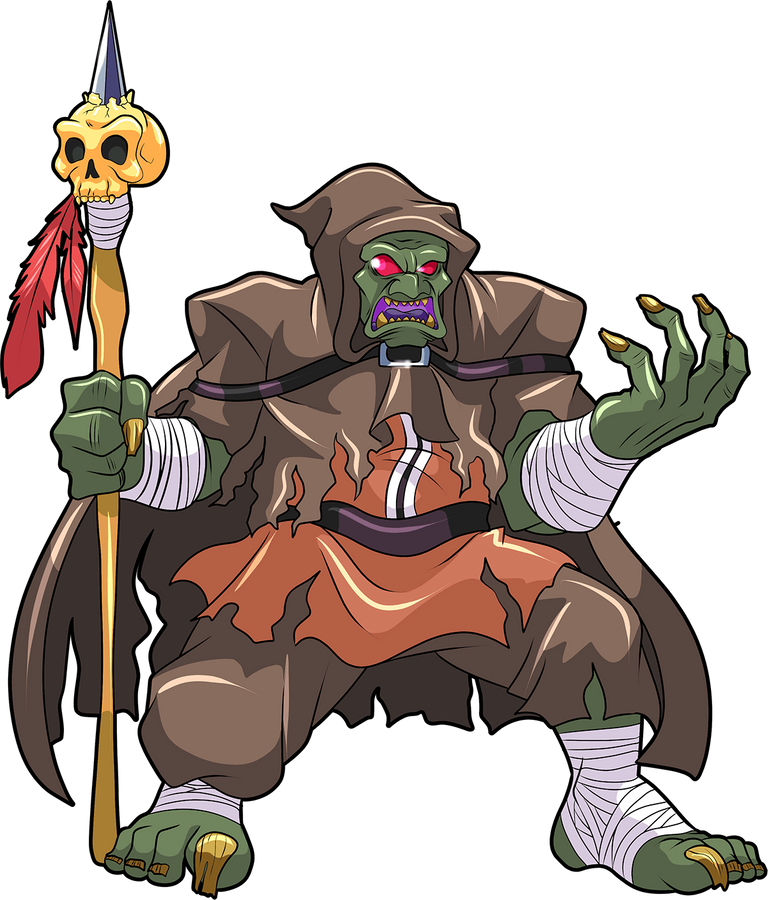 Chaos Legion cards are here, first we have a 30 days pre-sale, where you may receive some vouchers to get access to the packs early (1 voucher for every 4000 SPS stacked). There are bonuses like 10% less for 100 packs bought, 15% for 500 and 20% for 2000, also, you get a discounted price if you use SPS tokens. On top of this, if you buy more than 1000 packs you may receive a title. For every 50 packs you buy on presdale you have a guaranteed card on the next airdrops, and for every 1000 packs you have a guaranteed gold card on the next airdrops. Overall, it will be difficult to get the right amount of packs for the maximum discount. All lands were sold out and will be introduced next, i believe, with a price of 600$ on average for each at the moment. Just check this awesome page about what are the Lands supposed to do.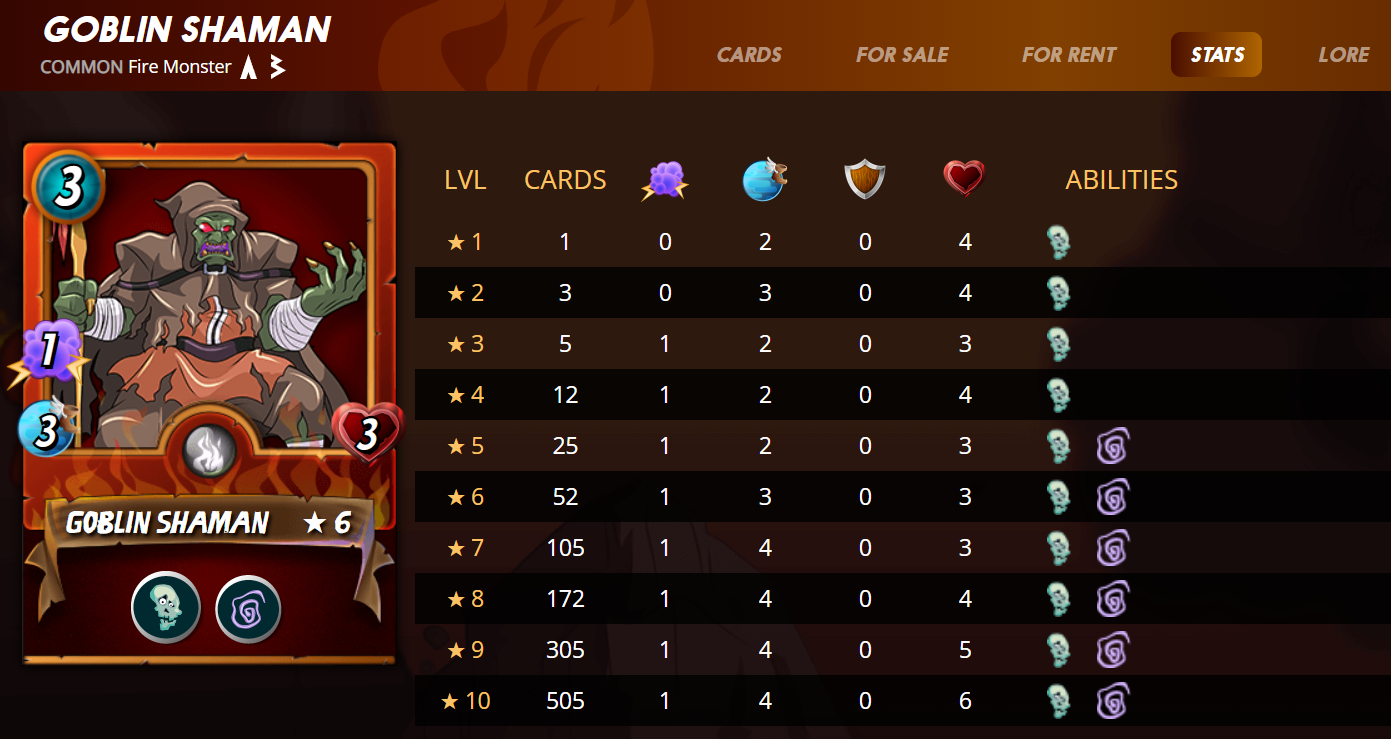 Another old school card, a Common Fire Monster, the Goblin Shaman is great at decreasing the other team abilities, with Weaken at level 1 (decrease enemy health) and Slow at level 5 (decrease enemy speed). Combined with Pyre, using the Flame Imp and/or the Spirit Miner, your speed will make you win a battle before it is starting. The attack is not great, only 1 Magic damage, and the life is quite low until level 9. It is usually a target for the Opportunity, Snipe attackers. To get a full level 10 one it will cost you 1700$, but if you want a level 5 only, with Weaken and Slow, this is only around 300$. Still a lot, and you can definitely buy a lot of packs with the same money. Do not use it on Reverse Speed ruleset, unless you want to lose.
So, for the challenge, this were the starting conditions:
Mana Limit: 46
Rulesets: Stampede (Trample ability is activated multiple times) and Melee Mayhem (Melee ones attack from any position)
Teams:
Mine - Summoner: Pyre (Increase your team speed by 1), with Living Lava as main tank using Shield, backed up by the Goblin Mech with Piercing (damaging Armor and Health in the same time), and I kept using 2 more powerful tanks to use the Melee Mayhem ruleset to my advantage. Molten Ogre with Demoralize (to decrease the enemy team Melee attack) and Exploding Dwarf with Blast and Piercing, with the Goblin Shaman with Slow, and one Ettin Spearman for ranged attack and Piercing
Opponent - Summoner: Contessa L' Ament (decrease enemy team ranged attack by 1) with 3 tanks in the front row: Haunted Spirit with Heal and Magic Reflect, Bone Golem with Void (reduced Magic damage), Gorlodon with a lot of Health, two magic users, Grim Reaper with Affliction, to stop healing and Phantom Soldier with Flying and Silence (reducing Magic attack by one), and one annoying Octopider with Demoralize (reducing Melee attack by 1).
This was a game of brute force, where I used Piercing to destroy both Armor and Health, and debuffs to decrease Health and Speed, while the enemy played the debuff card decreasing Melee,Magic and Ranged attack by 1, and using Heal, Void and Magic Reflect as an anti-magic formation, Unlucky for him, I went Melee, with only one Ranged attacker. In round 1 he already lost the Haunted Spirit and the Bone Golem, and in the second round his Gorlodon and his Grim Reaper were also destroyed quicky. Then I have quickly disposed of his last two cards, with only Living Lava lost on my side.
Star of the game - The Exploding Dwarf, who did some nice damage, using Blast and Piercing.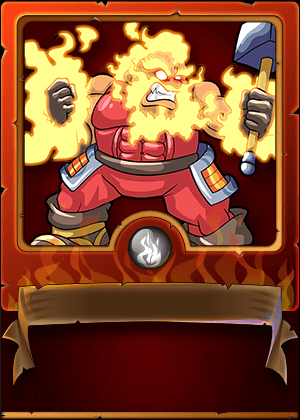 On the side note, my continuous support for Splintertalk.io is going well, with my SPT tokens number raising to 1 million. All of it is delegated to @monster-curator, as this account is doing a great work curating the best posts on the forum. Next, I am slowly building some SPT power to manually curate on Splinterlalk.io also. But for the next 30 days I am exchanging the SPT rewarded daily for vouchers.
All the best, George
Why not...
...have fun and win rewards on my favourite blockchain games (Splinterlands- Hearthstone-like card game) (Mobox - GamiFI NFT platform) and (CryptoBrewmaster - Beer factory sim).
_...get the higher rewards for your investments using Blockfi, Hodlnaut and Celsius.network. Get ETH while writing on Publish0x blog, using Presearch search engine to maximize your income with PRE tokens. Check my Lbry.tv channel in here and use Torum instead of Twitter . I am also writing on Read.cash.