We have the second country to adopt Bitcoin, not much to see about a magic altcoin, Elon bought Twitter and is pumping Dogecoin, Opensea wants to get a bigger portion of the pie, few Bored Apes may die (or get stolen), their land NFTs is coming and some more. What else? Read below: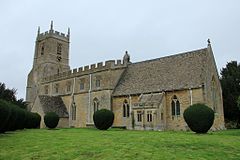 • Bitcoin: And it is official, the Central African Republic is the second country to adopt BTC as Legal Tender, to be used alongside the CFA franc (XAF). Crypto.com is quite active, making a four-year grant to MIT's Digital Currency Initiative (DCI), supporting research into the security of Bitcoin and the open-source development of protocols. Grayscale is trying to turn its Grayscale Bitcoin Trust into a Bitcoin exchange-traded fund (ETF) one more time, waiting for the SEC decision in July. Fidelity will allow retirement savers to add BTC to their 401(k) accounts up to 20%, with a 0.75%-0.0% management fee. Brazil's Senate approved a bill on crypto, called "Bitcoin Law", making a step forward, as another country offering a regulatory framework for cryptoassets. Fort Worth is the first US city to mine Bitcoin, via a new pilot project that was approved by the city's council, using 3 Bitmain S9 miners (hands up if you think this is just marketing and they are not really making a lot of profit with this move)
• Ethereum: At the beginning of this week Ethereum infrastructure provider Infura suffered an outage, impacting an array of services and apps on ETH, including Metamask. Do not despair yet, as it seems that BTC and ETH (post Merge) will no longer be correlated with the equity market, as per Q4 2022, some experts concluded. Still, I want to see this happen with my own eyes. Ethereum Scaling startup Optimism will launch a governance token, airdropping their OP tokens in the second quarter of the year. The snapshot was already made on March 25, 2022, and 5% of the initial OP tokens supply will be airdropped to users and supporters of the protocol.
• Altcoins: Losses this week ranged from 2% down to 11%, with the gaming sector taking the biggest hit. DEFI is the cryptocurrencies largest and longest-standing application, with a market cap of $70B, excluding stablecoins (which is at least 10% of all the Layer 1 tokens). Dogecoin (DOGE) went up after Elon bought Twitter, as he suggested that Twitter could use DOGE as means of payment. It seems that Edward Snowden helped the launch of the privacy-oriented crypto Zcash, in 2016, being one of the 6 participants to receive a part of the private key needed to create a trusted setup, with them burning it at the end of the ceremony, to prevent counterfeiting. 0x Labs raised $70M at an undisclosed valuation this week, from the likes of OpenSea, Pantera Capital, Jump Capital, and the actor Jared Leto (what?). Some discovered that the 20% APY on Anchor Protocol only had enough funds on their reserve for another 45-50 days unless it topped up again. EVM compatible blockchain EVMOS is now live on Cosmos (ATOM), after a few years were needed for development, allowing users to deploy smart contracts and assets from ETH and use them in the Cosmos ecosystem.
• Blockchain games and NFTs: In 2021, NFTs trading volumes were more than $25B, a 20.000% increase from 2020. In January 2022, just OpenSea alone traded $4.49B worth of NFTs. The total sales volume in 2022 Q1 was $10B. Well, OpenSea did acquire Gem, a leading NFT aggregator, in order to improve its services. Nike and RTFKT reveal CryptoKicks, first Ethereum NFT Metaverse Sneakers, they say, and they were airdropped to the holders of CloneX NFTs. There is at least one similar collection on WAX, for what I know – WaxSneakkers. And there it is, Moonbird #2642 sold for 1 million dollars, and The Sandbox was the one paying 350 ETH for it. Kevin Rose did it again, for the second time (he is the guy behind the collection). Bored Ape Instagram was hacked and then used for a phishing attack, with a fake update about Land NFTs, managing to steal 4 Bored Ape, 6 Mutant Ape, 3 Bored Ape Kennel Club, and 70 other NFTs, with a total value of $2.8M. Yuga Labs said that they will require to Know Your Customer (KYC) verification for the users participating in the virtual land auction this week (the real one this time). Goldman Sachs is now exploring NFTs and their use for the tokenization of real assets. Coinbase NFT marketplace sales go up slightly, after a slow start, with almost 1000 sales amounting to 104.5 ETH, 33% of those in a single day. Yield Guild Games purchased 400 Unicorn Eggs last year, and 216 Crypto Unicorn land NFTs, for the game with the same name scheduled to start on May 2, 2022, on Polygon. Nissan and Toyota will be seen in the Metaverse, although they did not specify yet which one they will use. Talking about it, Facebook is making it backward, with the first physical Metaverse store in San Francisco. What the heck are you thinking Mark? On Solana, Okay Bears become the top traded NFT collection, berating BAYC, MAYC, and Moonbirds, with $18.4M in 24 hours. BIG3 announced plans to fractionalize team ownership by issuing NFTs for each of the 12 teams in its league, with the Solana-based NFT project DeGods agreeing to buy full ownership stakes in one of the leagues (fully owning the team Killer 3s). Keep an eye on OneFootball, a soccer/football application that just raised $300M from Animoca Brands. Splinterlands has announced their validator nodes sales, starting from $2500 in Phase 1, and going up after that, with a 10% estimated APY (we don't know that yet).
• Good news: Binance recovered $5.8M of the $622M stole from Axie Infinity's Ronin exploit. Stripe started a pilot program letting Twitter creators be paid in USDC. The Kraken had a license granted in UAE, opening regional headquarters in Abu Dhabi. Blackrock is launching a blockchain-linked ETF called iShares blockchain and tech ETF, with companies like Coinbase (11.45%), Maraton Digital (11.19$), and Riot Blockchain (10.41%), along with another 38 other companies, and they already have a 9% of its assets in a USD cash position. They are also launching Bitcoin-backed loans, lending the money using BTC as collateral.
• Bad news: An NFT Project, AkuDreams, was exploited and locked up $34M ETH into the AkuDreams contract, forever. They are working to issue funds to the pass-holders who bid with the intent of securing a price of 0.5 ETH. Two Europe-based teachers were charged for co-founding a North Korea Conference and recruited Virgil Griffith as a crypto expert. Groups tied to NK are stealing crypto to fund the Nuclear Missile projects (see the latest Ronin blockchain attack, where they lost $622M). Ukraine banned citizens from buying crypto using their local hryvnia (UAH), so as Ukrainian now, you can only buy using foreign currency, up to 100K UAH ($3400). Their government is at work still, with a new website where you can donate NFTs for funding, in order to buy medicine, packed lunches, and bulletproof vests.
• Joke of the week: Elon bought Twitter. Some are now petitioning for him to buy Facebook also. Still, this will be never allowed for many reasons. He paid $44B for the company, with $54.20 per Twitter share, and announced that he wants to introduce an Edit button for tweets and get down the spambots and crypto-scams. Some think that more freedom of speech is coming. I am not that naïve. Meanwhile, JP Morgan's CEO is telling to their clients that DEFI and blockchain 'are real'. What about Santa?
All the best,
George
Why not...
...have fun and win rewards on my favourite blockchain games (Splinterlands- Hearthstone-like card game) (Mobox - GamiFI NFT platform) and (CryptoBrewmaster - Beer factory sim).
...get the higher rewards for your **investments **using Blockfi, Hodlnaut and Celsius.network. Get ETH while writing on Publish0x blog, using Presearch search engine to maximize your income with PRE tokens. Check my Lbry.tv channel in here and use Torum instead of Twitter . I am also writing on Read.cash.