Holy moly friends, we've got some BIG Twitter action going on tonight!
Only 2 weeks ago, we covered Elon's series of Bitcoin hints on Twitter.
But tonight, EVERYTHING changed, as Elon kicked things into OVERDRIVE:
BOOOOOOOOOM.
Alright, instant analysis:
1. To the people telling me "it's just 2 words bro, you can't take anything from that": BALONEY. Elon has always been a man of few words; this is an example of when we need to read between the lines
2. If he wasn't dead serious about exploring Bitcoin payment portals for his business, how in the world did he end up on this tweet? I'm a big Ben Mezrich fan, but he's certainly not an A-lister by billionaire, richest-man-on-earth standards. It is OBVIOUS that he's doing some digging on the topic of Bitcoin, and this man is simply too smart to not come across the same conclusion that the rest of us have: Bitcoin is here to stay.
How has Elon ended up here?
For months, the crypto twittersphere has been prodding our favorite rocket boi to delve deeper into the crypto rabbit hole, and it appears he's taking the bait! Tesla balance sheet allocation, as well as willingness to accept Bitcoin as payment for any of his businesses, is a monumental step forward for mass Bitcoin adoption.
The newly-crowned richest man in the world is LISTENING.
Stop for a moment, and remind yourself how HUGE of a deal that is for Bitcoin, and the entire crypto space!
BUT WAIT...THERE'S MORE!
Legendary author Ben Mezrich (the man behind Bitcoin Billionaires) retweeted Elon's response, which started off a 2nd wave of Twitter insanity:
At this point, I had to chime in myself, and the resulting response far exceeded my expectations:
SICK.
If you have a Twitter, I implore you to click on any of the tweets above, and LIKE & RETWEET YOUR HEART OUT!
This is our chance to be a part of history, folks. I truly believe if we come at the new richest man on earth with enough positive reinforcement, we could legitimately change the course of history together.
What are you waiting for?
Go like, share, and retweet like the future of Bitcoin depends on it!!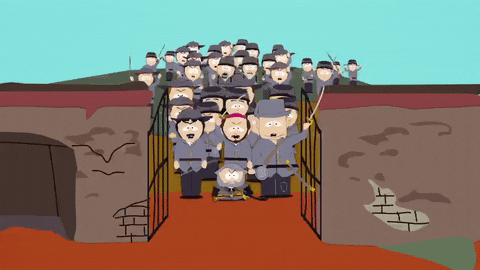 -Ben
---




---
Affiliate Links:
*I use and love all of these, so feel free to ask questions about them in the comments!*
Publish0x - Y U no sign up yet?? Earn crypto for writing AND reading!
Presearch - Like Google search, but earn crypto for every search! (Referral bonus: 25 free PRE tokens!)
Unstoppable Domains - Claim your name in the future of crypto payments and web domains! (Referral bonus: $10 off your first order!)
BlockFi - The ultimate "savings account" for crypto holders. A must-add for passive income fiends (Referral bonus: Up to $250 bonus BTC!)
Ledger - The ultimate hardware wallet--stack your crypto here for the long-haul! (Referral bonus: varies. Click the link to find out!)
Atomic Wallet - The ultimate digital wallet--safely store, stake, and exchange your crypto! (Referral bonus: 5 free AWC tokens!)