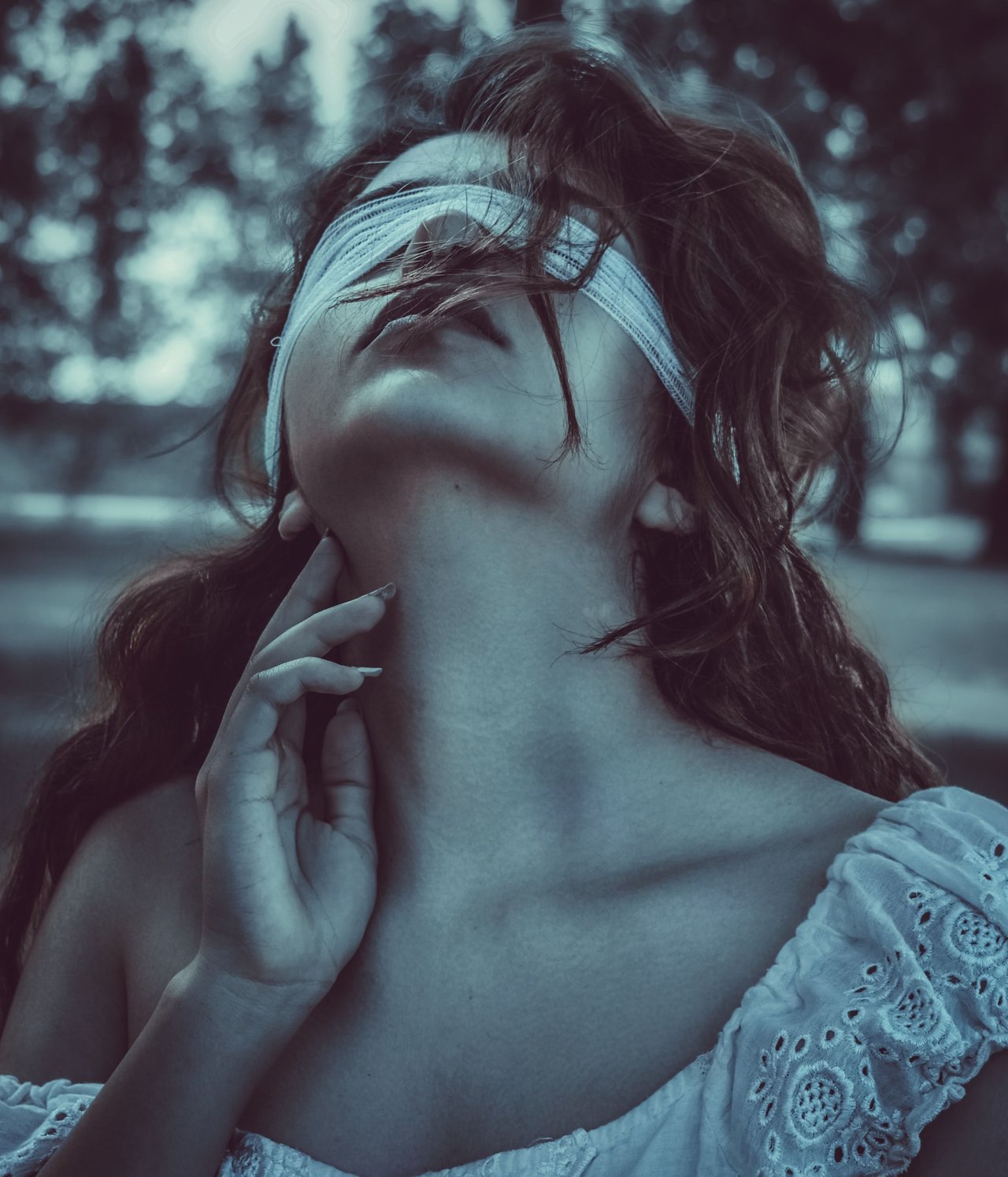 Recently I have been listening to tag or you can say it's the well-known phrase "Not all men '' and then a defensive trend "yes all men". See the trends here;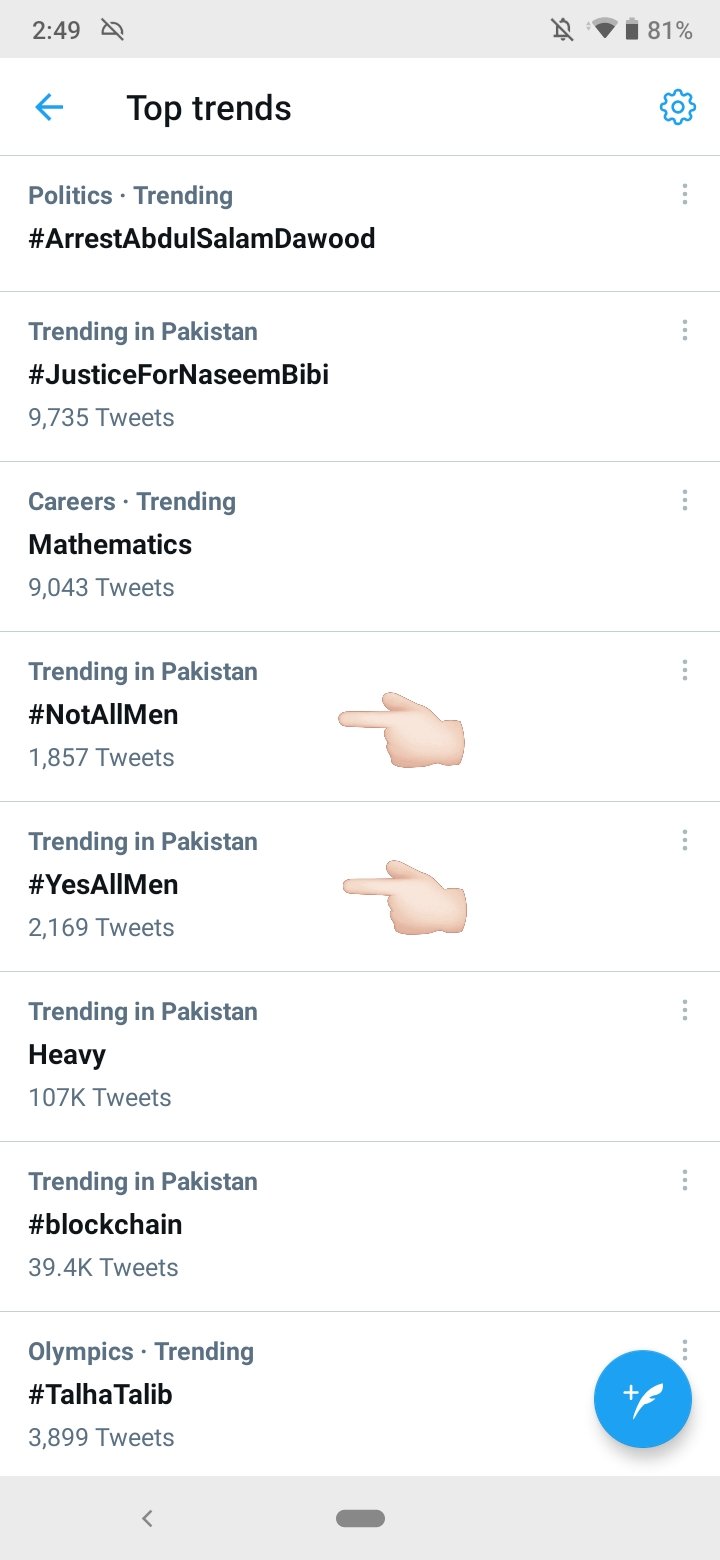 If I make back the history, with troubling hands I have written within the previous week multiple cases of murders were reported and only killed they were being abused. Who were they? The victims were girls named *Noor; Saima, Andleeb, *and many more who had to encounter the brutality of the opposite gender.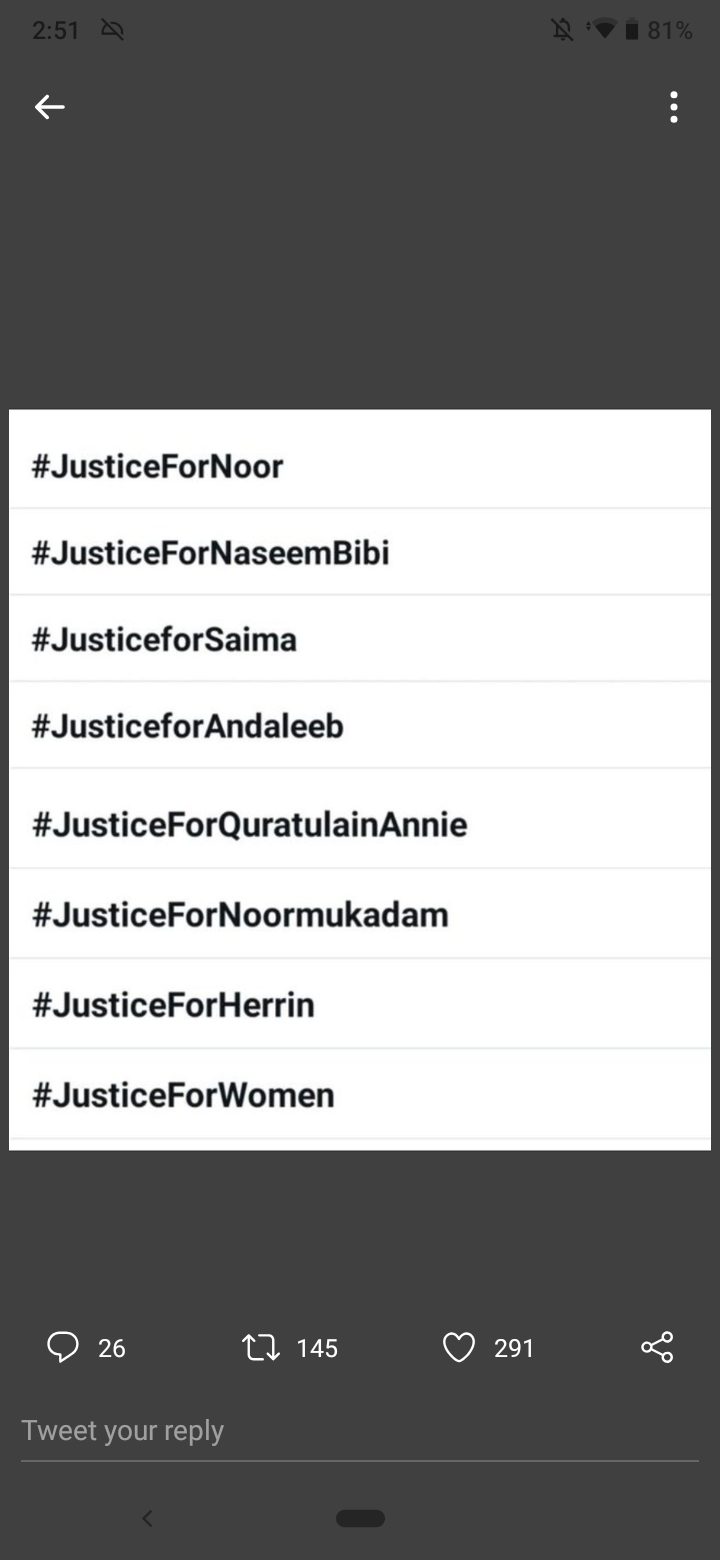 I don't want to create any mess but where is justice?
Those who are showcasing they are protectors of human rights become silent after some time. The family of the victim has been silenced by offering some money and giving them specific phrases those who are gone will never come back. You have to concentrate on your own life now. After a few weeks, a new headline is being indicated
Another woman XYZ is being abused at that XYZ shouted and begged for her life but the savages didn't leave her. Her body was found in the garbage or sevrage.
Now after this what happens;
Trends have become popular; females came with an argument that
men are beasts and males all respond to make your dressing decent no one will be attracted to you.
Where are we living? Is this the way to solve the issues? We talk about the dressing of women or the behavior of men but why don't we talk about the training of both? Where are the mothers who asked for the right judgment even when her son was a thief of foodstuff? Do you remember the period when no one else I preferred the justice except the Last prophet Hazrat Muhammad (S.A.W) who mentioned that even if his daughter had proof of thief He would cut her hands for sure? This was the merit of justice being settled for us. Now let's see how we are going;
The son of a businessman has been bailed out because the evidence against him was not enough. Where has the evidence gone? Shish they offered huge money to eyewitnesses.
After a days headline appears;
XYZ has been found while hanging with the ceiling and in her last letter, she wrote that she could find justice and now there is no motive to live this disgusting life.
Or;
XYZ's body has been found on the road; she was killed by a shooter when she headed to court for reporting her case against the famous political person.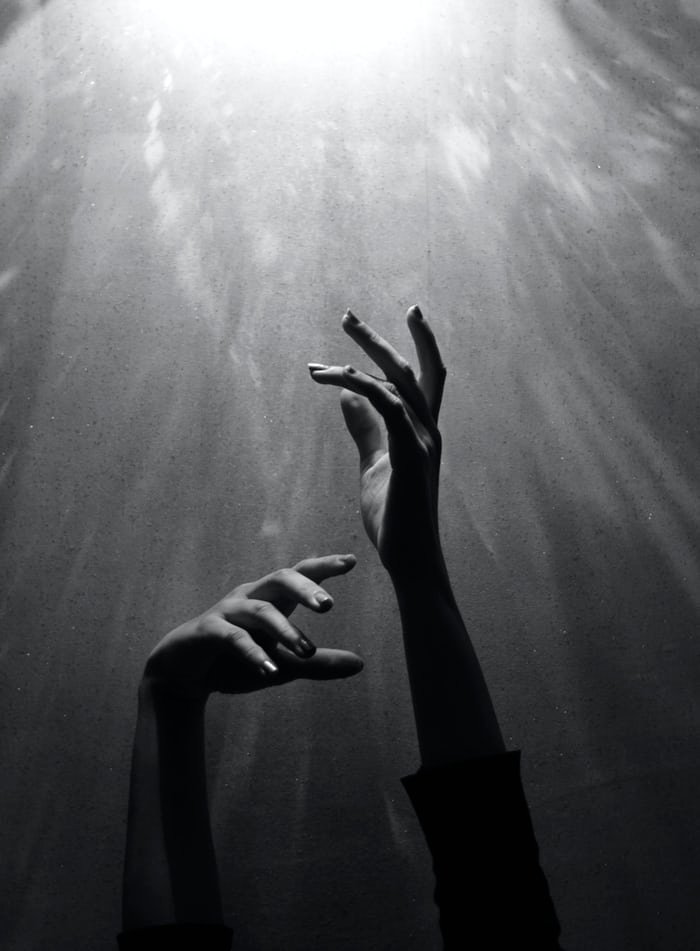 Now I indicated the scenario of this whole system which is corrupted by black sheep. Justice doesn't exist because they all require evidence and evidence is not enough they are being sold as money has more value than humanity.
P.S; my purpose is to raise awareness If you consider this post as a target to any person or nation it's not. My words are not enough to lament this situation my thoughts are random as I am stuck by listening to all this news. If today I am not going to speak up the next day maybe I will be In the same headline. Not ladies from Asia are being targeted but no one is still safe if the scenario remains the same. I just request to train the children in we'll manner and don't sell your spirit for few bucks.