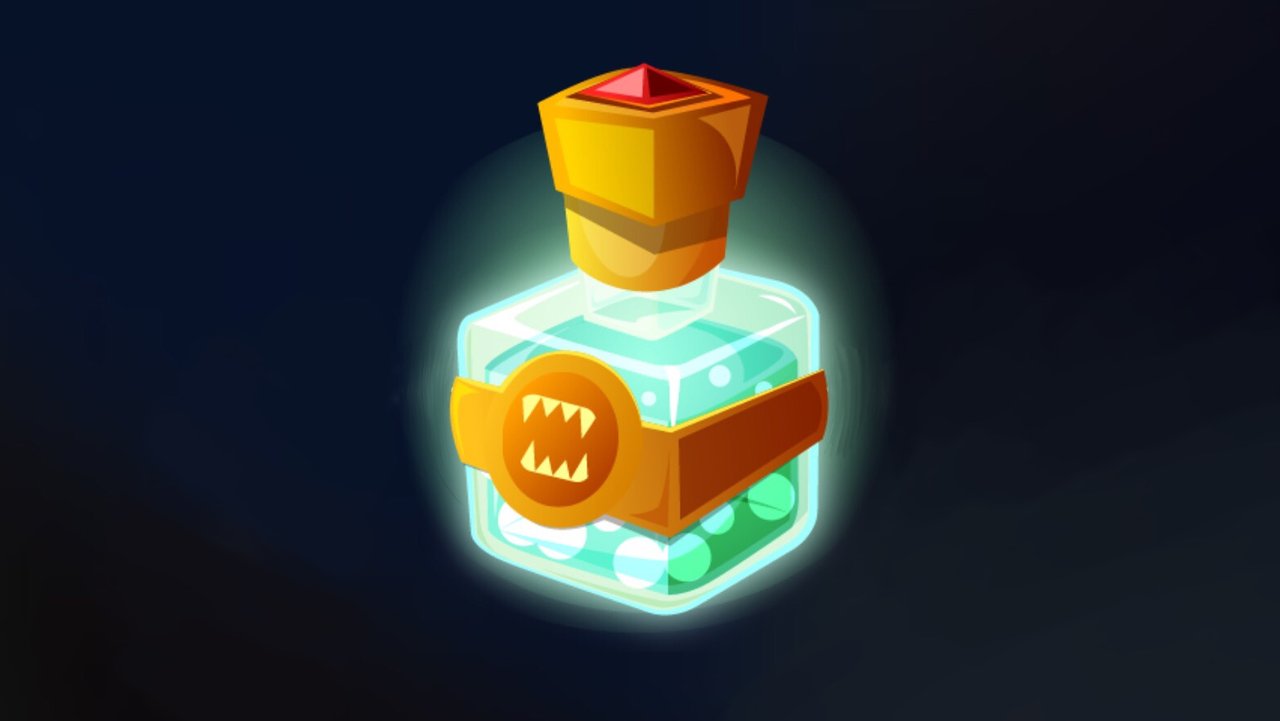 What's up fellow Splinterlands warriors? Today I'd like to talk about potions and in particular, the QUEST potion.
What does it do?
The QUEST potion makes it so your DAILY QUEST gets 5 additional chests. If you're like me and are stuck in GOLD or SILVER leagues due to a low power ranking and want more rewards, then I think you'll enjoy this potion too. I used to make it to CHAMPION LEAGUE all the time even though I only had one or two summoners maxed, but now there are new power rules, which made me really mad at first, but after thinking about it for a while, I now feel the new rules will help preserve the overall value of our cards in the long run because the decks have to be more balanced out and not just crutching off a few strong cards.
What are the other potions?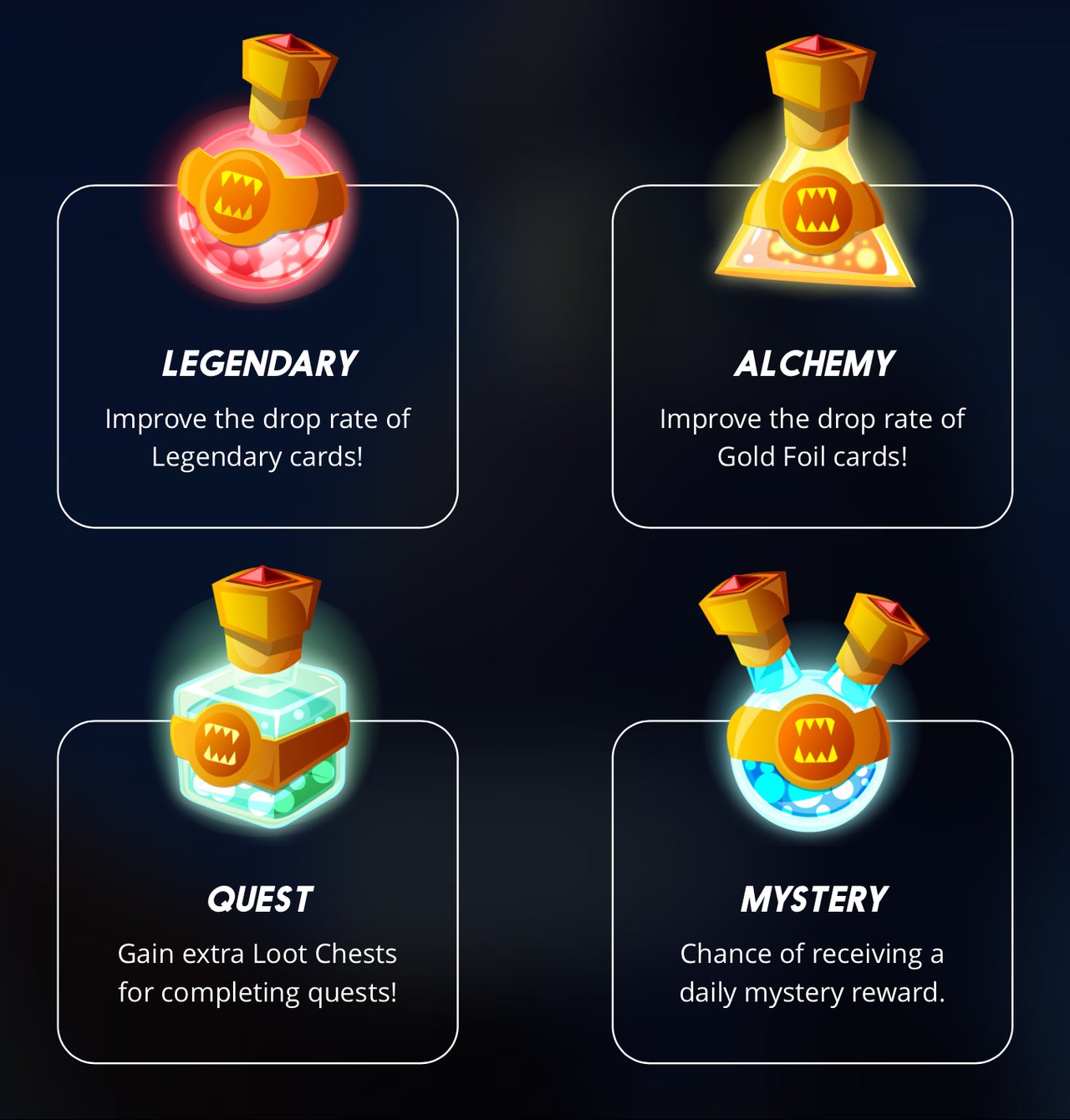 I'm sure you hate the LEGENDARY and ALCHEMY potions as I do. How many have you piled up so far? We should be able to mix them into another potion or burn them for DEC when we get a lot of them. I really felt cheated when these first got introduced as rewards and lost three great players from my GUILD! They were so furious that less cards were being handed out and given useless potions instead, so they sold and or burned their entire decks and quit the game completely! I've been broke like a bad joke, sold my whole deck, and came back again. I used to have many GOLD ALPHA cards. Not today, but I'm still in the game!
What's good?
The MYSTERY potion is OK. Sometimes it will reward good packs. The MYSTERY potion costs 1,176 DEC and makes you wait a day, while the QUEST potion is only 735 DEC, and you get your reward as soon as you finish your DAILY QUEST, making it the best potion in my opinion.