LeBron James chasing his 4th championships with his 3rd team. As we all know he has reached 2 championship with the Miami Heat and 1 championship with the Cleveland Cavaliers and now he is trying to be gain the ring again with the LA Lakers now..
I am watching NBA Games in last 25 years and i always choose Lakers first when there are too many games. I am Spurs fan but also i love Lakers and i am following them closely, because Los Angeles Lakers team is always colorful and they always want to be in the NBA Finals. Last season LeBron was alone and they even couldn't make playoffs.. He had some youngsters like Lonzo Ball and Brandon Ingram last season but they were too unexperienced, that's why they fell..
But this season the Lakers management has brought Anthony Davis in Lakers organization and they become one of the biggest candidate for the championship. That idea has bron when AD arrived but there were too many questions as well.. Some people thought that Davis and LeBron wouldn't work good when they together.. But now they are 15-2 and i believe everyone got agreed.. Personally i didn't think that they start the new season that fast but i knew that they would be great together..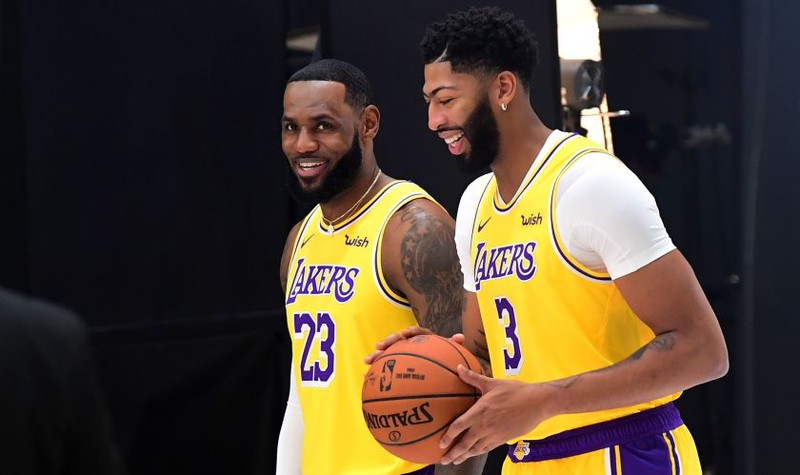 LeBron James playing just like a "Joker" he can manage almost everything on the court. He can attack and defense. He can score and win the games. He can make his teammates play great.. When we check his stats we can see all these clearly.. He is NBA asisst king right now with 11.0 assists per game. In his 17 years of career he never averaged more than 9 assists per season but i believe he will average more than 10 assists in this one.
LeBron averagind 25.6 points, 7.5 rebounds and 11.0 assists per game in this season and Anthony Davis having average 25.1 points, 9.0 rebounds and 3.8 assists per game. . So we can easily see that when they play together they would become a half team! More than 50 points, 17 rebounds and 15 assists from just two players..
I also believe that they are the best duo in NBA right now. Ofcourse Kawhi&Paul George are too good but in my opinion AD&LeBron little better.. They both are way better than Harden&Westbrook duo.. Westbrook has accepted Harden's kingdom and his stats are going down..
Anyways, i am very happy to watch a strong Lakers just like this and waiting for the playoffs because i am sure that the Lakers will play their best in there.. Thank you for reading, if you have any comments please leave below..