Germany.. Everyone loves football a lot! I mean everyone from 7 to 70! All boys/man plays football.. Once i have visited there in early 2000's and i got shocked when i saw the love of football.. I have seen many people who worn jerseys or hats about their teams..
Bayern have €912.55M total market value and they are one of the most expensive club in the world right now..
Let's check their records and championships..
They have won the biggest club's cup 6 times (3 European Champions Club's Cup + 3 Champions League)
30 times German Champion
20 times German Cup Winner
1 time FIFA World Cup Winner
1 time UEFA Cup Winner (They are usually didn't played in UEFA Cup because they were usually became champion, that's why they only could win UEFA Cup only once :)
2 times International Cup Winner
1 times Cup Winners Cup Winner
6 times German League Cup Winner
1 time UEFA Super Cup Winner
7 times German Super Cup Winner
This season they got the fire and they have collected all important cups so far.. The Bundesliga, German Cup (DFB-Pokal) and the Champions League.. And they will play for UEFA Super Cup against Sevilla soon.. They have achieved this in 2012-13 season last time with 3 big cups..
If we check the champions;
Real Madrid is the most successful team in Champions League and UEFA Champions Club's Cup.. They have won it 13 times! In first 5 years no team could beat them, between 1955-1960 they have won it 5 consecutive times!
AC Milan is the second on the list with 7 championships.. They were amazing team between late 80's and early 90's.. 
Liverpool and Bayern Munich are coming 3rd with 6 championships.. I remember 1999 finals and i believe that was the most dramatic moments in the cup history.. I actually was very happy because i am Manu fan but i couldn't imagine that i was supporting Bayern.. They have lost it with "2" last minute goals! That was unbelievable for both side! Teddy Sheringham scored a goal and dished an assist in last minutes and he was 34 years old.. That was the worst night for Bayern history for sure..!!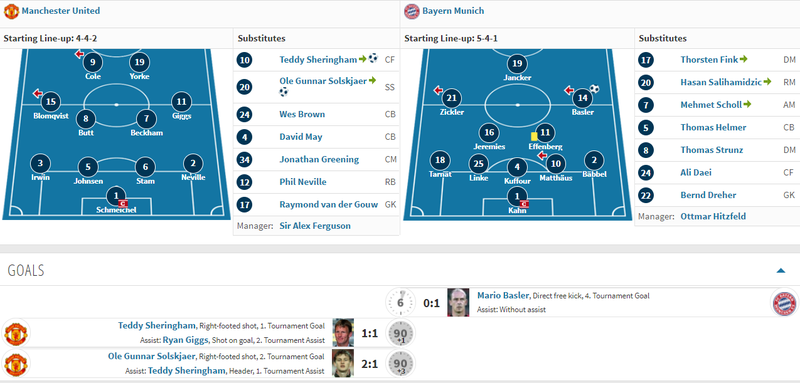 Anyways, we got back to Bayern's this years Champions League matches.. They had the greatest attacking performance i guess (!)
In 2019-20 Champions League Group stage they have played 6 games and they have won all of them with scoring 27 goals! Isn't that amazing?
After that they have played 5 more games before they have got the championship.. They have won all 5 games too and they have scored 19 goals in those matches.. So they have scored 46 goals in total in 11 champions league games.. 4.18 GOALS per game! I mean WTF! Have you ever seen any better performance in history of football? I haven't..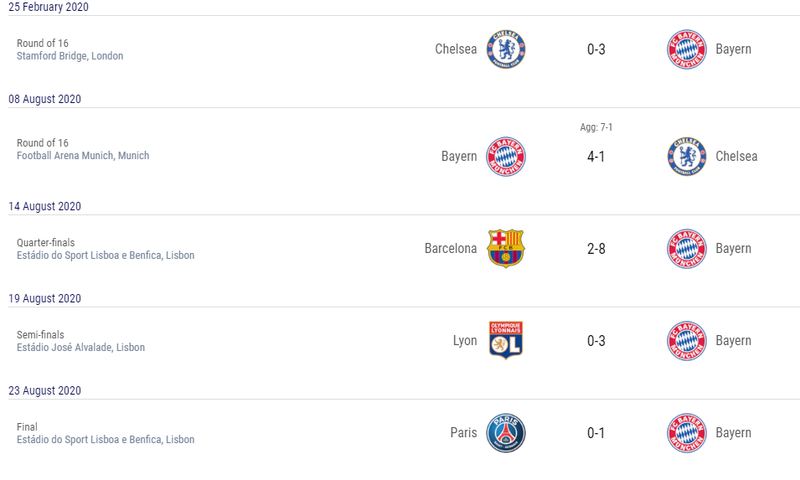 I also wanted to remind you Bayern's performance in Bundesliga in 2019-20, they have got another easy championship with scoring 100 goals!

I consider myself lucky to watch this champions league season with those records.. Thank you Bayern, i believe you are the strongest team on earth right now.. 
Thank you for reading..
Image Credits: UEFA.com