When in 2017 my acquaintance with running began, the first thing I did before my first training was to install a mobile application for running on my smartphone.
As a child, when I ran, I often wanted to have a device at hand that showed basic data in real-time during training. The advent of smartphones and mobile applications has made this a reality for them when during training you can easily find out your speed or mileage.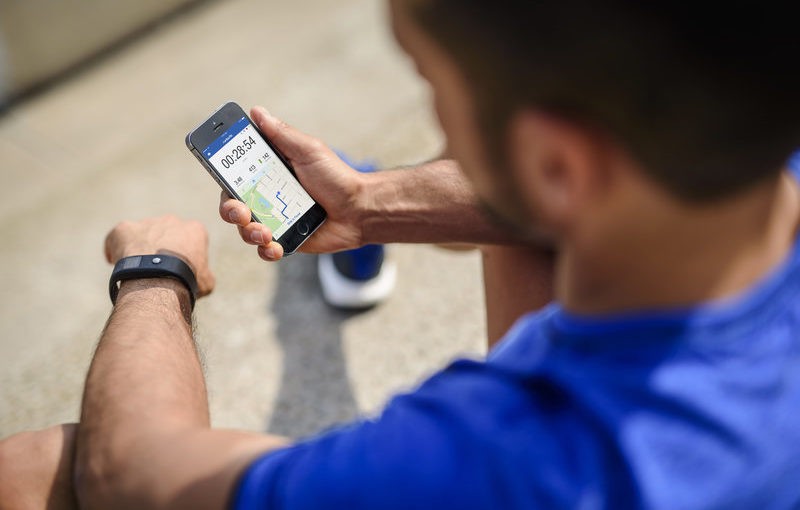 Now, any of my jogging starts with the fact that the phone includes a running app that allows you to monitor various indicators during the run and collect analytics after training. Therefore, in this article, I decided to share interesting applications for running that I met.
RunKeeper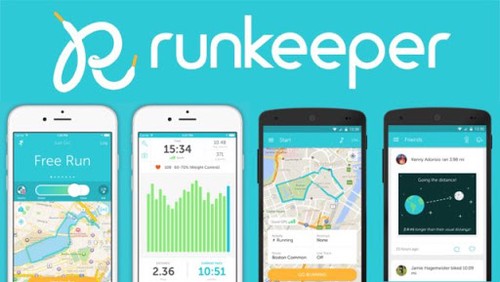 Mobile application from Asics, which is quite simple and easy to use. RunKeeper allows you to track distance, monitor speed and pace, count calories burned, and help track progress with analytics: graphs and data that the app collects over time. If you have a fitness bracelet, the app will display your heart rate during your workout. The program also sends messages about personal records, which can be shared on social networks.
Runtastic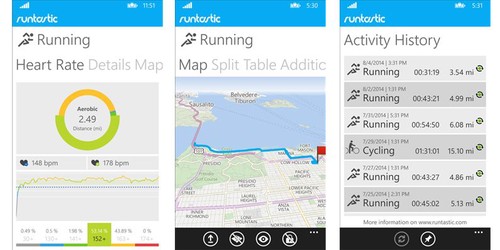 Runtastic mobile application from Adidas, which has everything you need to track running progress: real-time GPS tracking, goal setting, training diary with analytics, integrated music player. For each run, you can choose the goal and distance, as well as set up a playlist directly in the application. You can publish your results and achievements on social networks. During the run, the voice assistant gives hints and reports on successes.
Nike +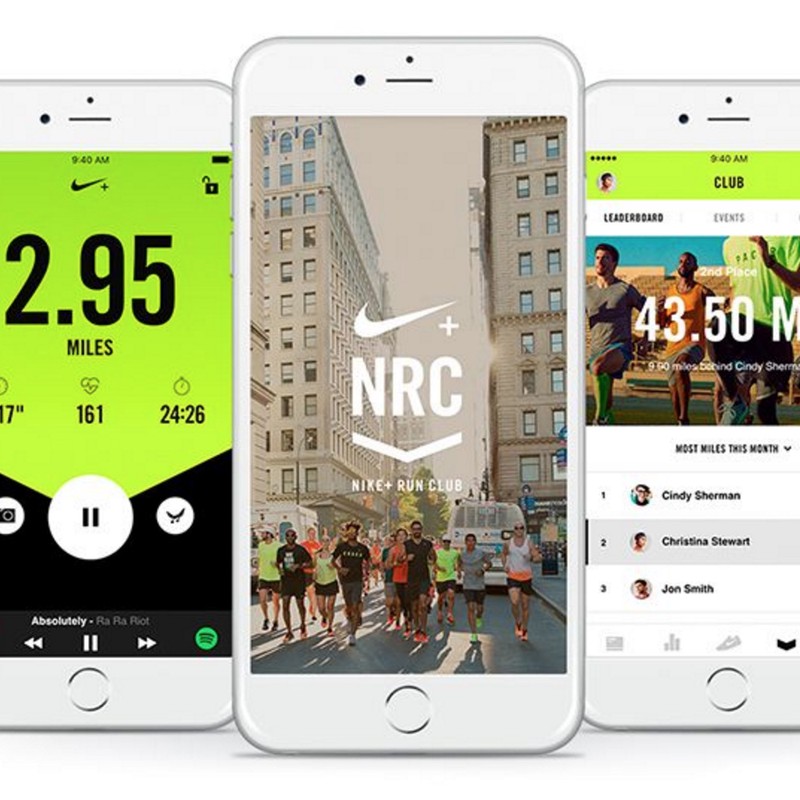 Nike + is packed with all the features that are present in every running application: GPS tracking, statistics (pace, mileage - and total, and for each workout, the number of calories burned, etc.), but offers some completely unique bonuses. The application offers audio guides that will guide your pace, tell a story. You can also receive motivational quotes from Nike top coaches and cheers from friends right during the run.
Endomondo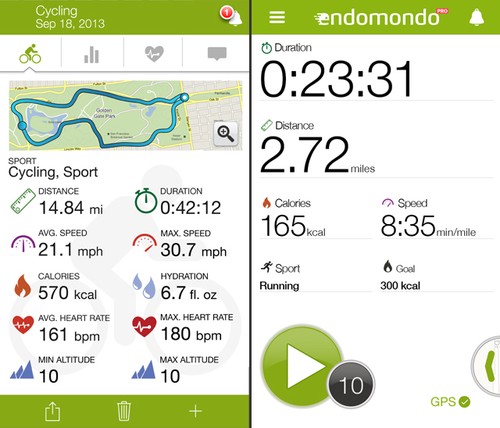 The Endomondo app from Under Armor tracks your training route and records all parameters (time, distance, speed, pace, calories, altitude, etc.) and publishes analytics in the form of graphs.
Polar Flow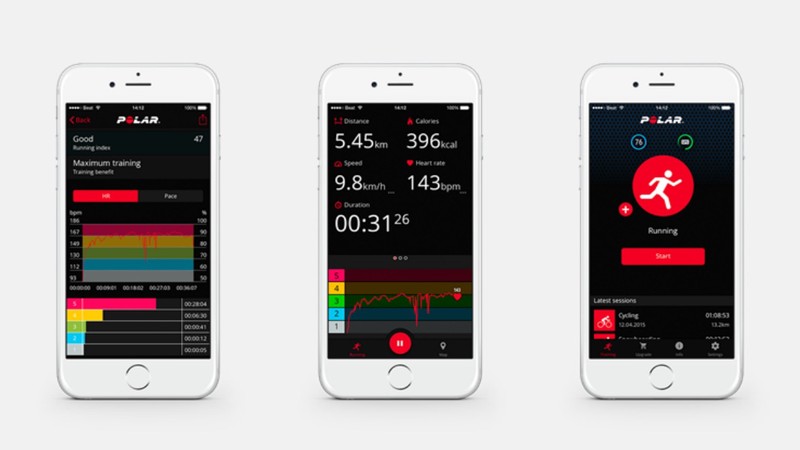 With the Polar Flow app, you get quick access to your training goals. Immediately get a brief overview of your workout and analyze your results in detail. View weekly reports on your training diary. You can also share highlights with your friends in the Flow community.
Garmin Connect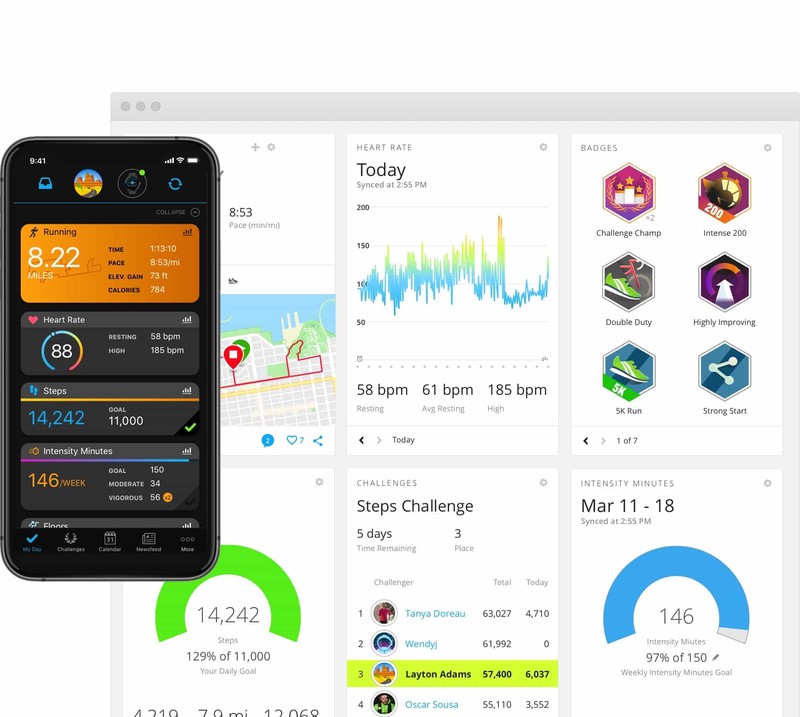 The Garmin Connect mobile app is a leader among runners, as it was created by the manufacturer of sports and travel watches Garmin for professional athletes and all people who follow their shape, for everyone who constantly keeps the body in shape.
Strava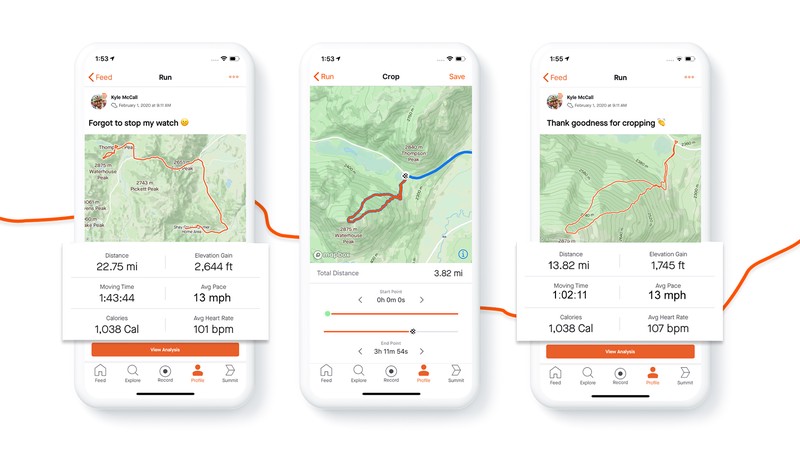 With the Strava app, you can track your workout route and record all parameters (time, distance, speed, pace, calories, altitude, etc.). You can also comment on your friends' workouts and receive notifications when your run is commented on.
MapMyRun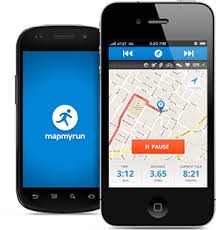 MapMyRun - a mobile application for running from Under Urmor, which will be your reliable friend and helper on the way to achieving your dream. With MapMyRun, you can track your running routes with GPS, monitor pace and distance, heart rate by connecting a heart rate monitor, track the progress of friends and family, participate in virtual competitions from anywhere in the world.
FitnessSyncer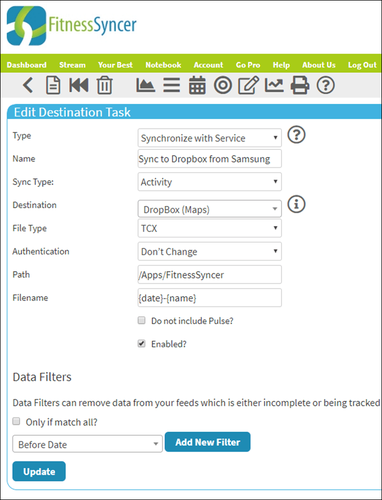 With the FitnessSyncer app, you don't have to spend on a personal trainer. FitnessSyncer determines your needs and level of fitness with a set of simple questions at the end of each workout. Thus, each subsequent workout becomes more difficult but does not cause fatigue.
Relive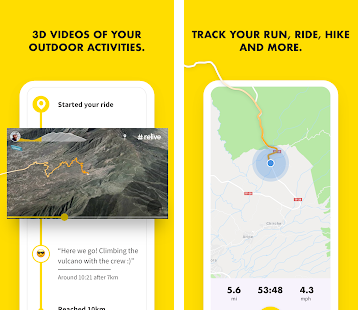 The Relive app will help you create beautiful 3D videos from jogging or competitions. With its help, you can make an advanced report on sports achievements and share it on social networks
Charity Miles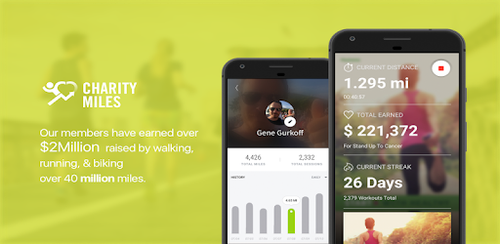 The Charity Miles mobile application allows you to improve not only your body but the whole world. The Charity Miles application helps those who find themselves in a difficult situation. And thanks for running you can help someone. To do this, download the application, choose a charity, turn on GPS, and run. Each mile (1.6 km) is equal to a small amount that the sponsor donates to a charity project. The more you run, the more you help people.
RockMyRun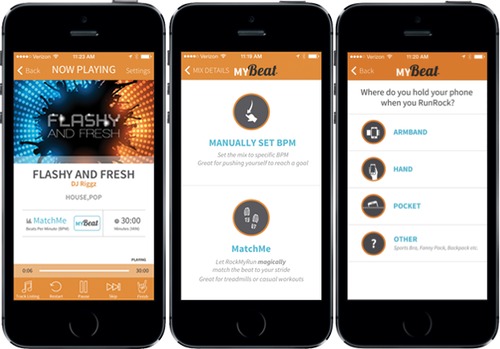 RockMyRun is a mobile application for music lovers who like to run. In the program, you get access to a large music collection and can select tracks for running speed or heart rate.