It's time to invest in Eco-Sustainable Projects based on Blockchain.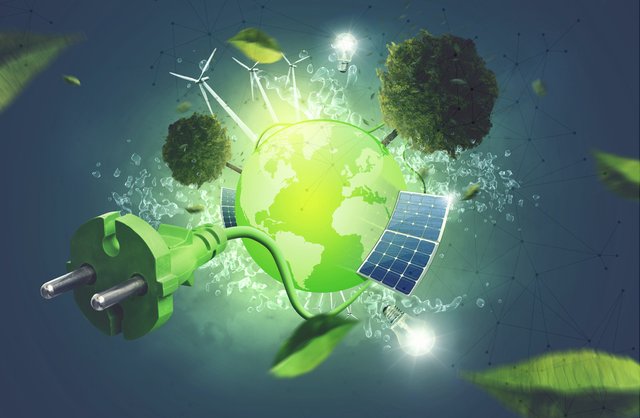 To overcome the climate challenge it is necessary to move faster, because we have now reached the end: our planet does not give us more time.
The United Nations secretary Antonio Guterres, declared that "the winning key to a climate action is finance".
We need to increase capital flows in the green energy sector to reach 100% of renewable energy.
But what does the Blockchain have to do with it?
The WePower Company, from the Energy Industry, has accepted this challenge by creating a green energy treding platform, based..listen a bit: on Blockchain.
The intent of this platform is to help producers of renewable energy to raise capital by selling energy to produce and deliver in a form of energy token.
Through the platform, renewable energy producers can raise capital by selling energy in advance. It is a project open to everyone: anyone from anywhere in the world can invest in green energy. All this leads to more capital in the sector and above all more liquidity, a fundamental aspect to start and carry on the entire production cycle.
In addition and not to be underestimated, the Blockchain guarantees a system of transparency.
It's a great project that gives companies the chance to start a close collaboration and carry out pilot projects to share, as an example from the whole global community.
WePower is already working globally in Europe and in Australia at the same time, to bring more capital to the development of green projects.
It is widely understood that to achieve the climate goals it is necessary to maintain the global temperature growth well below 2 degrees. So we must change course and stop investing in the fossil fuel industry.
Only by focusing on green energy we can guarantee the future security and protection of billions of people all over the world.
We must take advantage of technological progress to invest in eco-sustainable projects but the whole international community must participate in order to aim for a renewable future, above all to have a future.
Because we Human Beings need the planet and not vice versa, extinctions of the past are proof.
It's time to invest in GREEN ENERGY: it's time to empower people!!
REFERENCES:
Read here:  Blockchain the last lifeline for our Planet. Blockchain-VS-Planet 1.