The Bitcoin price went down 5% yesterday 10% already on the weekly charts and it dropped over 20% on the monthly charts.
Right now we are back at the March levels, which means very much near the bottom. Of course, the bottom is a matter of perspective, but I feel safe to say that the majority considers 30K the bottom and 25K the absolute low.
That´s Baby BS
No that is not an assumption, it´s a pretty steady factual calculation based on the current realized price for each Bitcoin. Realized price represents the price that each Bitcoin was worth when it last moved. That price is above 24K and trends upwards with each BTC transaction.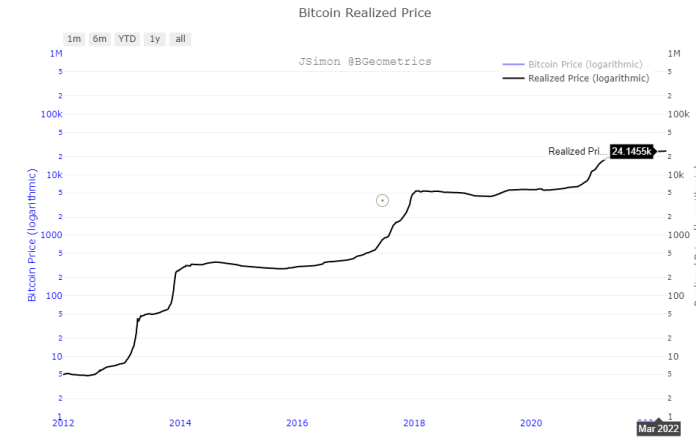 So those people dreaming of a 20K Bitcoin, WAKE UP this is not lala land. The odds that a 20K happen are extremely low because the expectation is that the realized price is basically the floor. Unless a huge disaster happens, and yes I am looking at those with the fingers on the nuke button, I don´t see a 20K happen in my lifetime.
And yes I am still wearing my bearish hat, but I also try to be realistic and make money. That is why long-term this is a very interesting price to enter. Just think the Bitcoin ATH was 70K, we are very close to half of that now.
Now, what would be the better odds?
Bitcoin dropping 32K and hitting 5K?
Or Bitcoin hitting 70K again?
Just imagine a 3K Bitcoin???
You can´t right, it's not realistic.
Now Imagine a 70K Bitcoin, your mind probably goes... "Hmm in a year or so that does seem realistic," right?
Well, that is exactly why I have been buying the dip and with me many others. Nothing is certain in life, and even less in the crypto-verse. But logic and long-term trendlines have shown that Bitcoin did not decrease in value for a long time during its existence.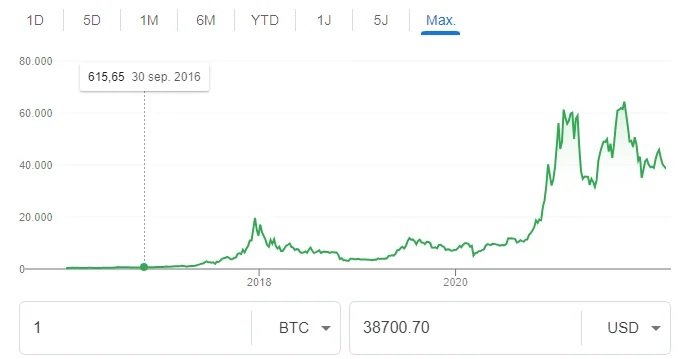 Now just for the fun of it how many years did Bitcoins price close below the previous year's price?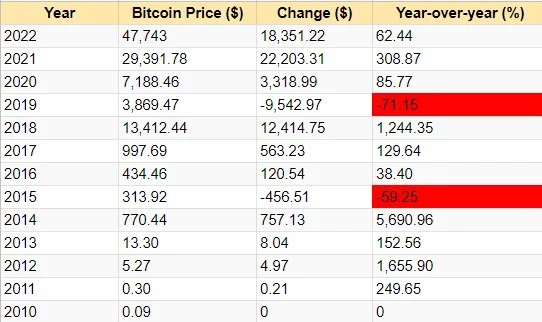 Twice!
With an average increase of 360% a year, which is expected to become less over time, but still, I think we can easily count on an expected increase of 150-200% annually.
Now we started the year at 47K and we dropped to 38K, which is a 20% drop.
Now we are gonna do the math on this one!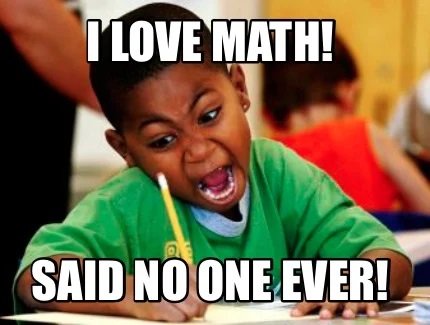 The average drop in those 2 red years was 65%, so in the worst-case scenario, we drop 65% down to 17K BTC. That is below that realized price.
Did we drop below the realized prize in those 2 red years?
At the start of 2015, the realized price was $310 and the price was $313.
At the start of 2019, the realized price was $4445 and the BTC price was $3869 which is $576 dollars below the realized price. That is 13% below the realized prize. That would mean nowadays that BTC would be worth 21K.
21K would be the absolute bottom worst-case scenario based on historical results.
21K is 17K below our current price.
Now add all those factors.
Price of Bitcoin has gone up 10/12 years.
Average increase per year 360%.
Worst case scenario bottom 21K.
Last year ATH 70K.
Last year ATL 28K.
Current price 38K.
Okay do I need to spell it out, we are so much closer to the bottom than the top.
Guess I am not the only one noticing that because yesterday the prices dropped to the March low, and the #buythedip sentiment shot up to the same height as on March 13th.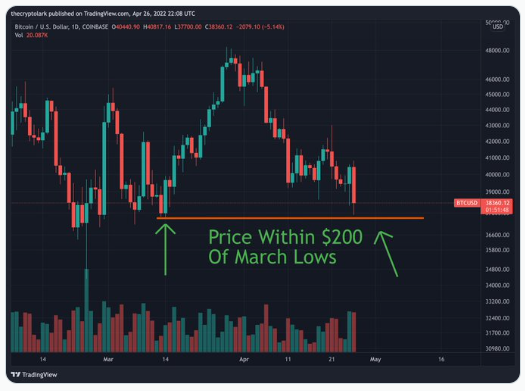 March 13th was one day prior to Bitcoin making its reversal move, it was the start of BYC heading back up to 44K.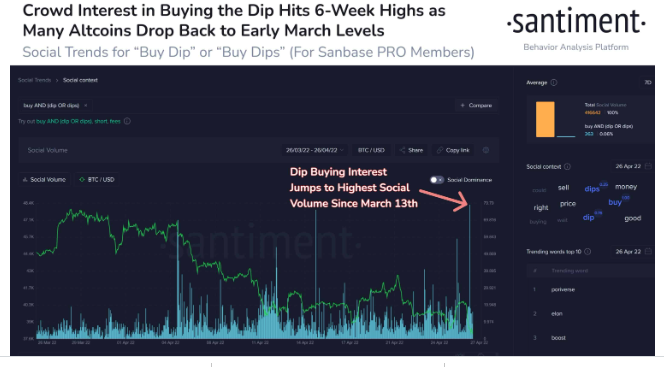 History repeats itself, it loves to do so.
The question remains will it do so again this time?
My answer: I bought the dip, did you?
Don´t forget to spank that like button like you would spank your wife/girlfriend/mistress/all of the above, and have a great day.