Few months ago there was a crypto rush lead by Bitcoin and Ethereum that I thought will skyrocket and put some cryptocurrencies up there where they deserve. In that rush all tokens were rising and it was quite hard for anyone to pick the right one. As I was trading from my mobile those days and on that platform there were few options, I've decided to jump on Stellar (XLM) with about one thousand dollars.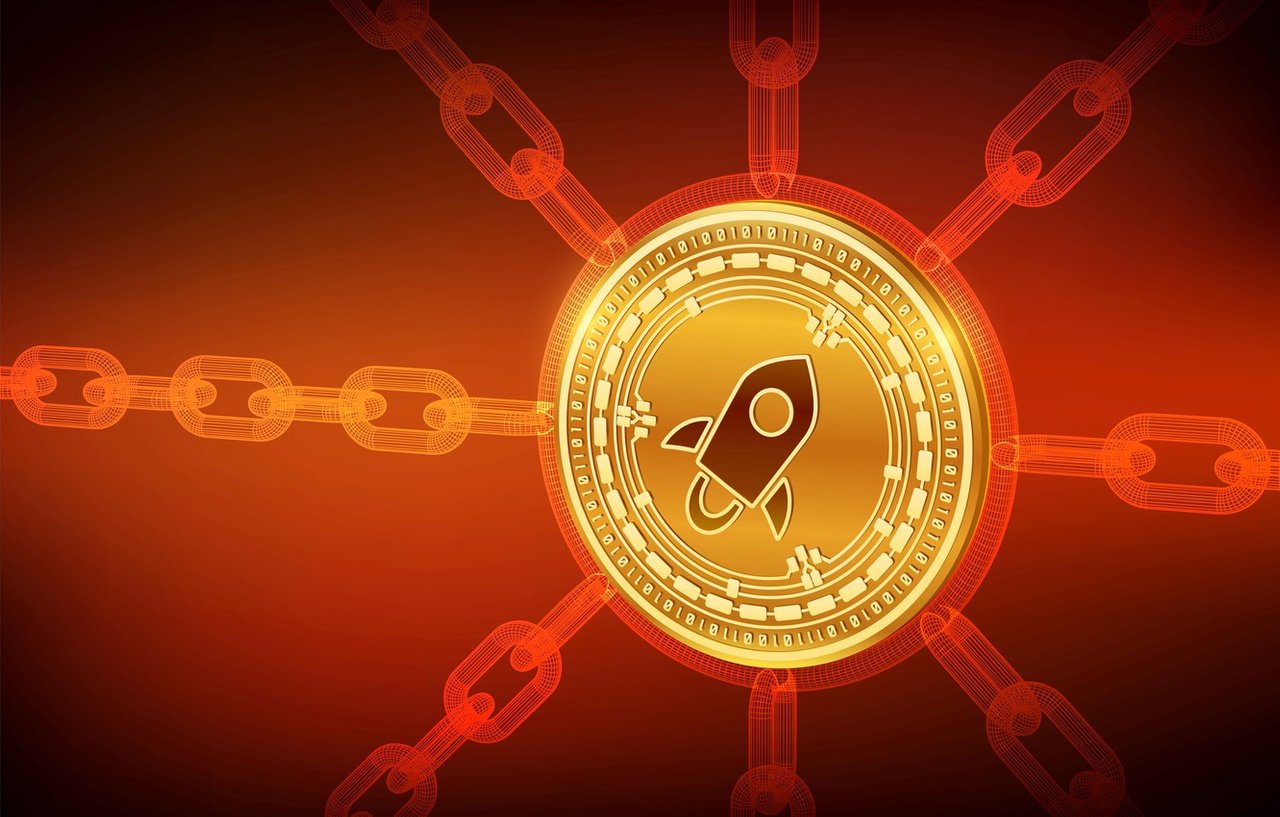 Days and weeks have passed since than and the price decrease quite move getting lower than 70% from the price I've entered. I thought that it was a failed investment, but said to myself that there is nothing else I could that than just hold it for the future. And that future might not be so far away as anyone might think of...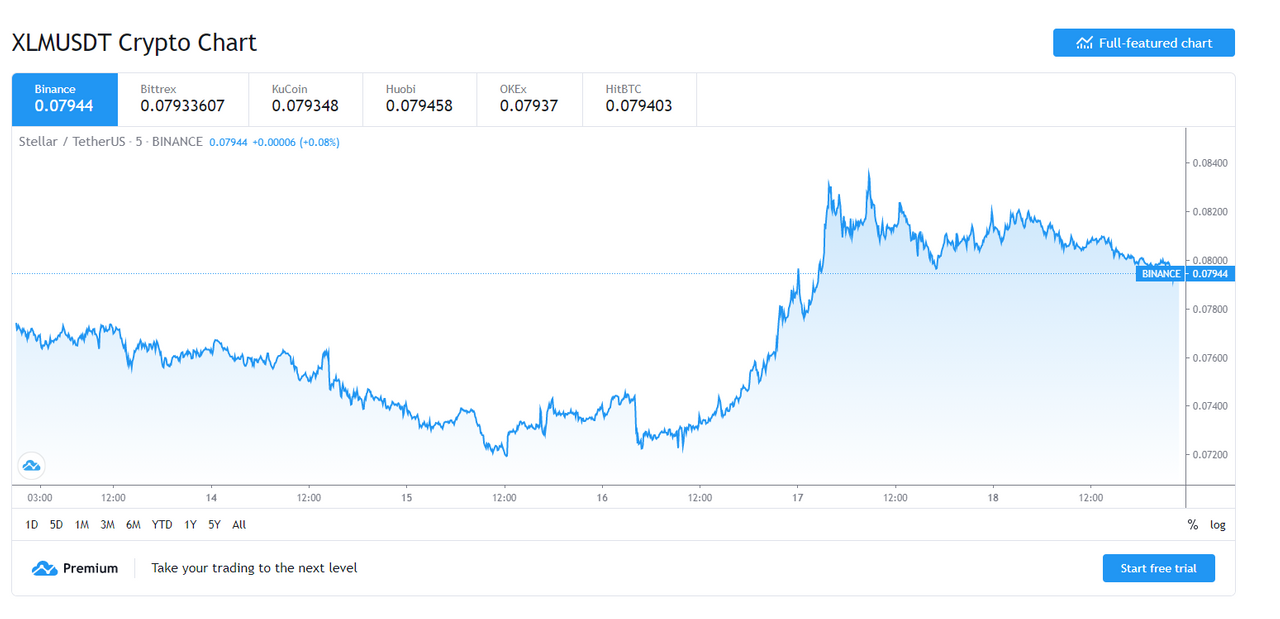 It seems that USDC, the US dollar-pegged stable coin managed by Coinbase and Circle, will integrate with the Stellar blockchain at the start of next year.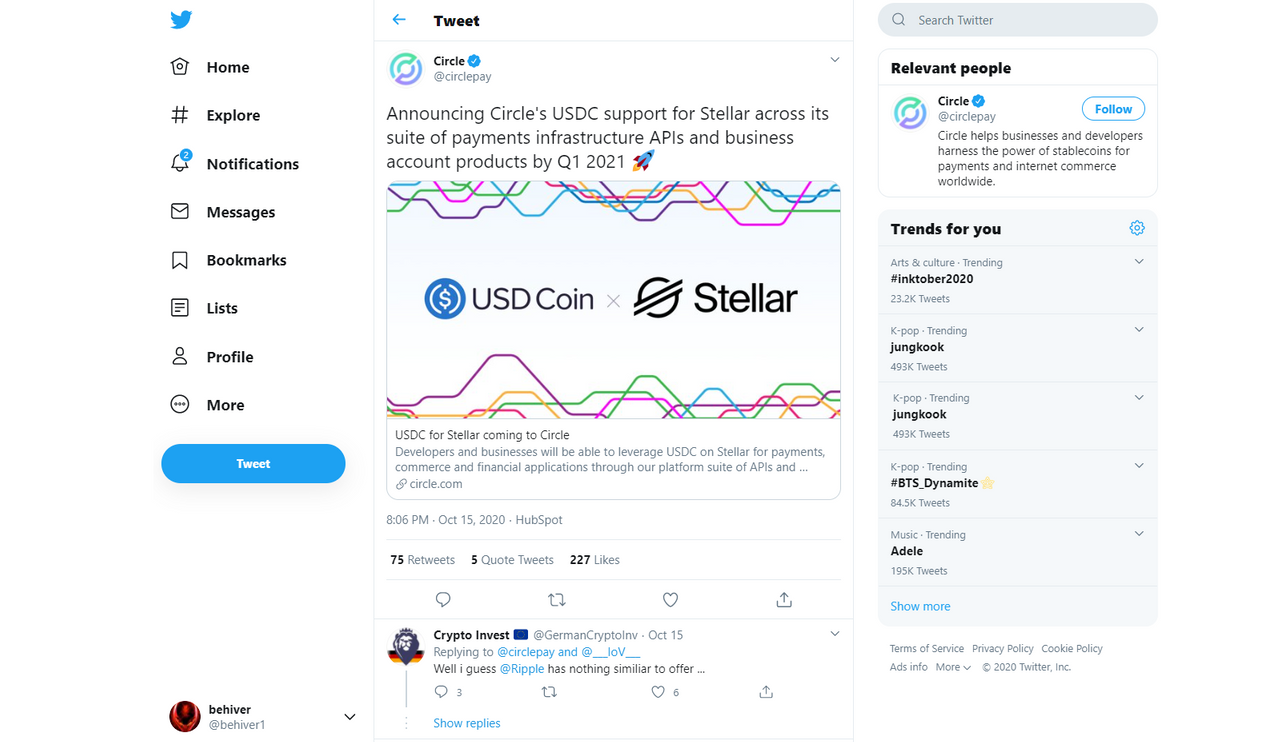 This announcement alone gave a price bump of 10% and traders moved consistently these day over $100 million worth of the cryptocurrency and the volume might continue. I don't expect this news to hold or rise the price by itself, but I believe that the price should rise in the future considering the plans behind it. I am not in a hurry with this one, so I can hold as long as it takes to see it rising and giving a good return.

Denelle Dixon, CEO and Executive Director of the Stellar Development Foundation, provided a statement in this regard that should only build trust and consolidate the position in the market: ""The addition of USDC to Stellar will allow us to continue to expand our global reach in pursuit of this mission while opening up new avenues for growth and innovation for the developers and businesses building on the network". While this was kindly unexpected considering the scarcity of news and high target projects surrounding Stellar, it seems that there were some synergies behind the scene around it which will materialize in the future.

This shows that if you have the patience and are able to hold at some point, even a bad decision might become a good one in the future. Of course this is a lucky story, while in most cases existing markets with a loss is much more healthy from an investment point of view.
Posted Using LeoFinance Beta