Splinterlands is the blockchain game of the moment and one thing I have always admired about the team leading this project is that they've always listened to the community and got inspired by the feedback that was provided about the game mechanics. And us, as players, I think we can give suggestions about game usability, ideas about new features, or even issues that we are facing out there on the fields of battle. And I am writing this post exactly for that, to give feedback upon one feature that I think is needed in the game.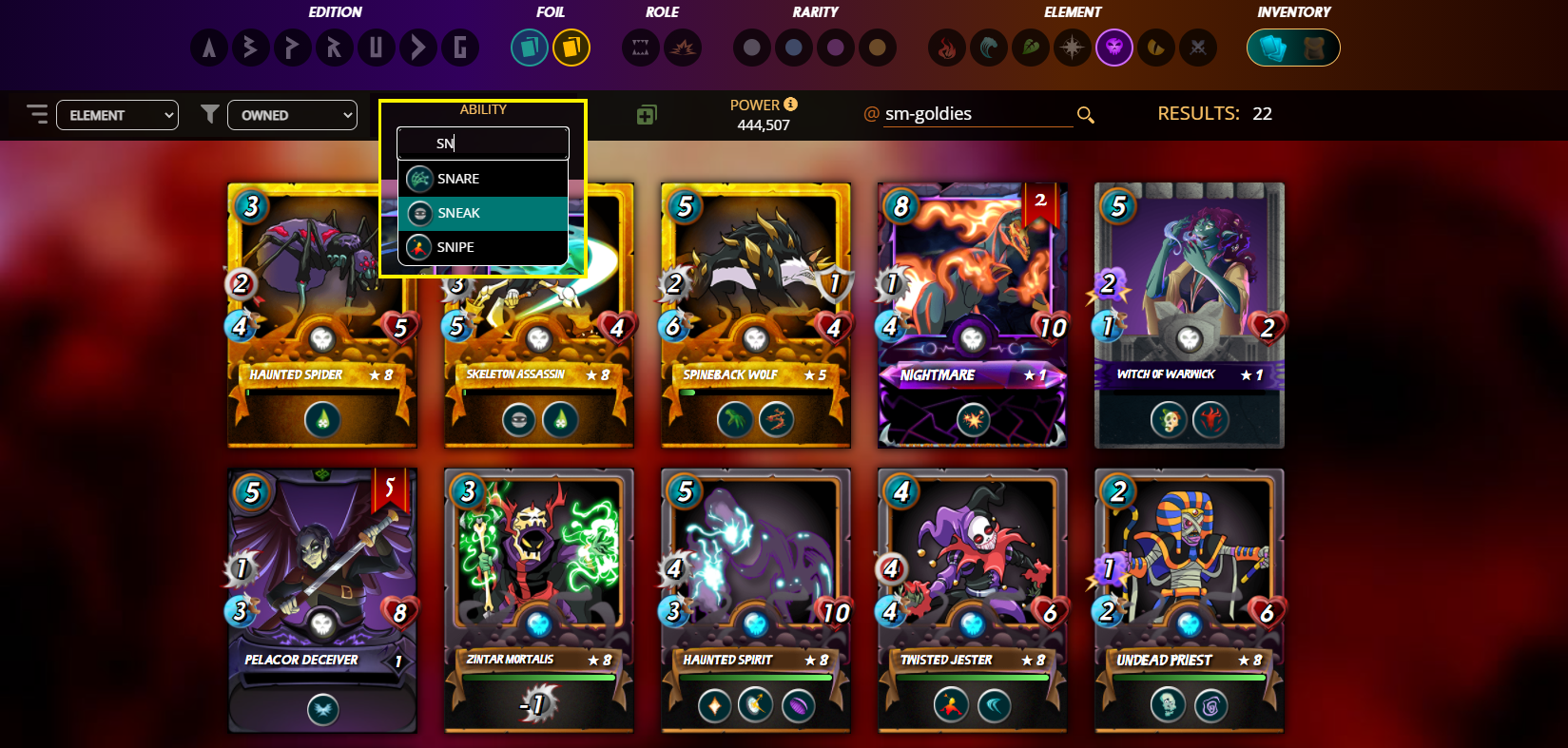 As more players have joined the game and thus shoot it to one of the biggest blockchains games in existence, managing the game NFTs comes more and more difficult. On top of that, the fights have different rules and when we present ourselves on the battlefield we need to have monsters with different abilities. Thus, I think that a useful feature that could be added in the game would be to have an Ability filter in the Cards view.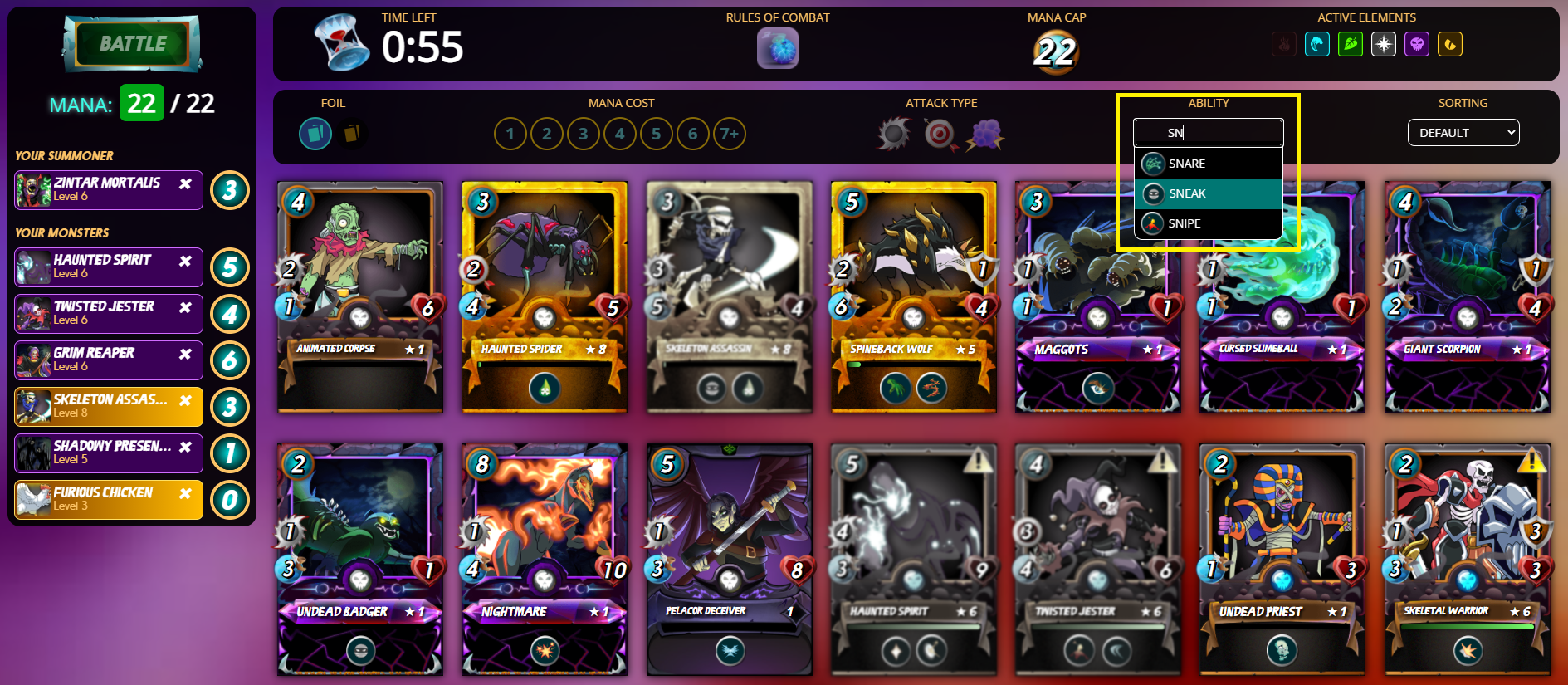 Let me give you an example of that: I am to fight a battle that counts for the Daily Quest completion that requires to use of monsters with Sneak ability. I have different Elements that I can use (Fire, Water, Earth, Life, Death, Dragon, or Neutral), and when doing the choice for the fight I would choose the right deck with the required abilities. But being able to manage my cards upfront and ensure that in each Elements Army I have at least one monster with a certain Ability, will let me pick easier the army for that. We already have the Ability filter when we fight, but we need it also when managing our cards.

The game is getting more and more complex and its mechanics need to help the user manage it in order to have the time to enjoy it, play for fun and earn some rewards on top. The Ability filter on the Cards view has the purpose to let players ensure they have monsters with the right abilities for the fight that is coming. Imagine to have for the Daily Quest the requirement of Sneak or Snipe and for you to not have any monster with that ability. That would be thought and you might need to abandon the fight. Thus, through the new feature, you would be able to prepare for such cases and give it the best fight!
Fight the good fight on the battlefields from Splinterlands!
Posted Using LeoFinance Beta