Every time when we look for a dip and purchase the coins, it usually ends up profitable. I'm really glad that I did a small profit booking a few days back and have a small number of liquid funds that I can use for the next dip. Crypto markets are really good because of the market fluctuations and the FOMO on new coins emerging in the market. Another fact that the trading is available 24/7 is also an awesome thing that isn't available on stock exchanges.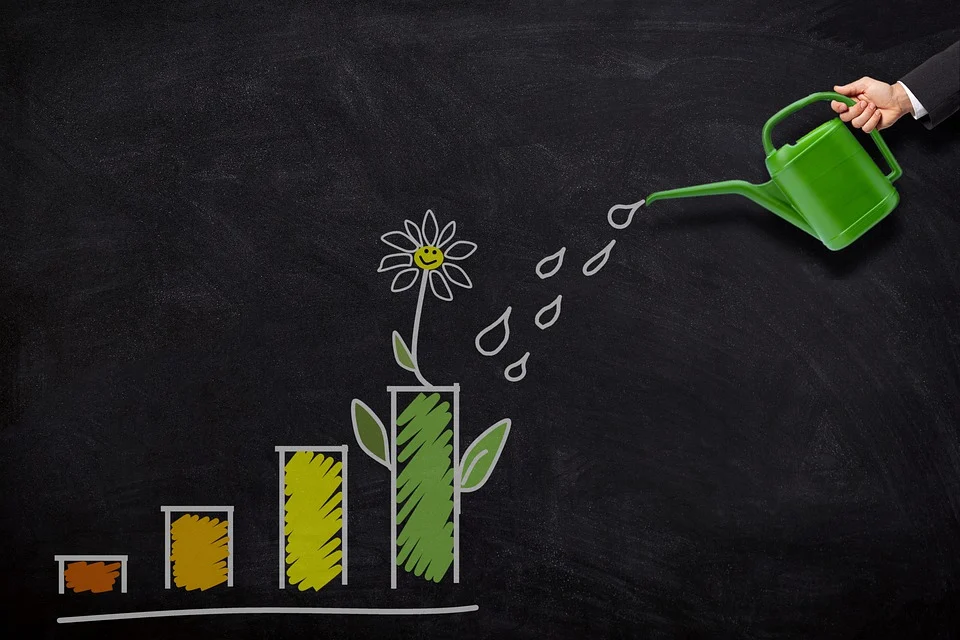 I have started collecting some funds slowly and have been saving them as USDT to get ready for the next dip. But sometimes I do make some mistakes in trading and get my funds stuck in the wrong coin. I guess we are still in some kind of bull market and I'm sure the bull market is going to last for some more time but at the same time, there is a high possibility for a few more dips before BTC can see the next all-time high. I'm sure ETH is not going to listen to us or wait for our predictions. It will keep going on and on in spite of having so many competing platforms and lots of flaws.
Let me list out some of the coins that I'm planning to invest on in the next dip.
WAX tokens (Long term)
This has been on my list for a very long time. In the last dip, I targeted to purchase this coin but I didn't have enough liquid funds to purchase WAX. The main reason why I would like to go for WAX is because of the NFT craze that is going on the WAX blockchain. Many crypto games have started using WAX blockchain for their game assets. People think of this as a great opportunity and onboarding is also very easy on WAX because they can easily do it with their social links.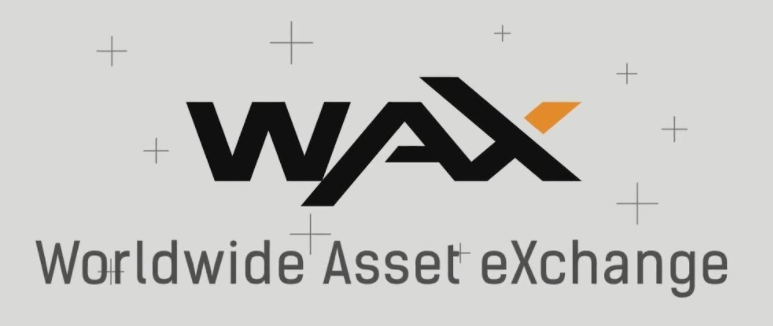 As WAX is already being used by many games, I'm planning to purchase some WAX and keep it in the wallet for the long term. Another reason initially when I was playing the Alien world's game, I was getting CPU utilization error messages when I try to claim my TLM tokens. That is also another reason why I wanted to invest in WAX and increase my CPU. But that becomes a low priority now but otherwise, I think WAX can have a good potential in the future, so planning to keep some tokens somewhere.
If we look at blocktivity, WAX is becoming number 1 in terms of activity in the chain. That's definitely a good sign and more and more games are onboarding on WAX and people are fond of the mint numbers and get their collectibles on the WAX chain.
TLM tokens (Long term)
I know I'm a little late to the party because many people already bought a shit load of TLM tokens when the price was very low and also many people already made huge profits by selling them in the market when there was a huge pump during Binance listing. I came to know about the Alien worlds game only a few months back but still, I have been using all the opportunities to earn some TLM tokens by playing the game.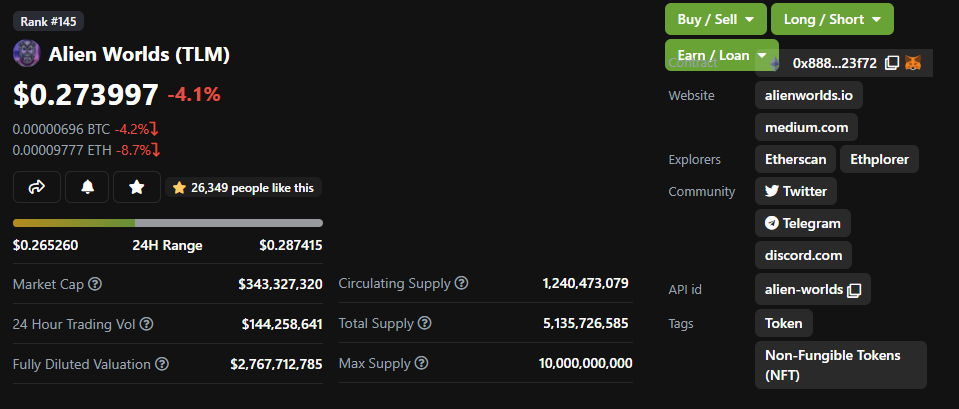 Another interesting aspect about TLM is that it is listed on Binance even though WAX is still not listed on Binance. People are there for the game. Though the gameplay is not very great right now, it is expected that the game team is currently working on something very big and if that is out, the value of TLM can pump big time. There is also a high possibility that it could go wrong. But I don't want to miss the train and This will also be a long-term investment for me just in case.
There is also a FOMO saying that the game team is working on some Battle Royal games and planning to reward the users in TLM tokens and use the tokens as the game asset. I'm not sure to what extent this is true but let's hope TLM tokens are worth something and before that let it dip further for me to purchase in the next bear market.
---
Posted Using LeoFinance Beta