The first date of every month is called Hive Power up day (HPUD). Individuals who are optimistic about Hive do a small too big power up on this day. Though this is not something official or anything, this is an initiative that is being done by the community itself. I have been participating in this power-up day for over a year now. Only in the recent few months the amount of Hive power that I power up has reduced a bit.
Earlier I used to power up nearly 1000 HP or even more than that per month. The price of Hive was also a factor. Today the price of Hive is high and in spite of that I have been powering up a decent value of Hive every month. I want to have a decent Hive stake so that it would give me a good passive income in the long run in the form of curation rewards. In addition to the curation rewards, there are also going to be author rewards as well.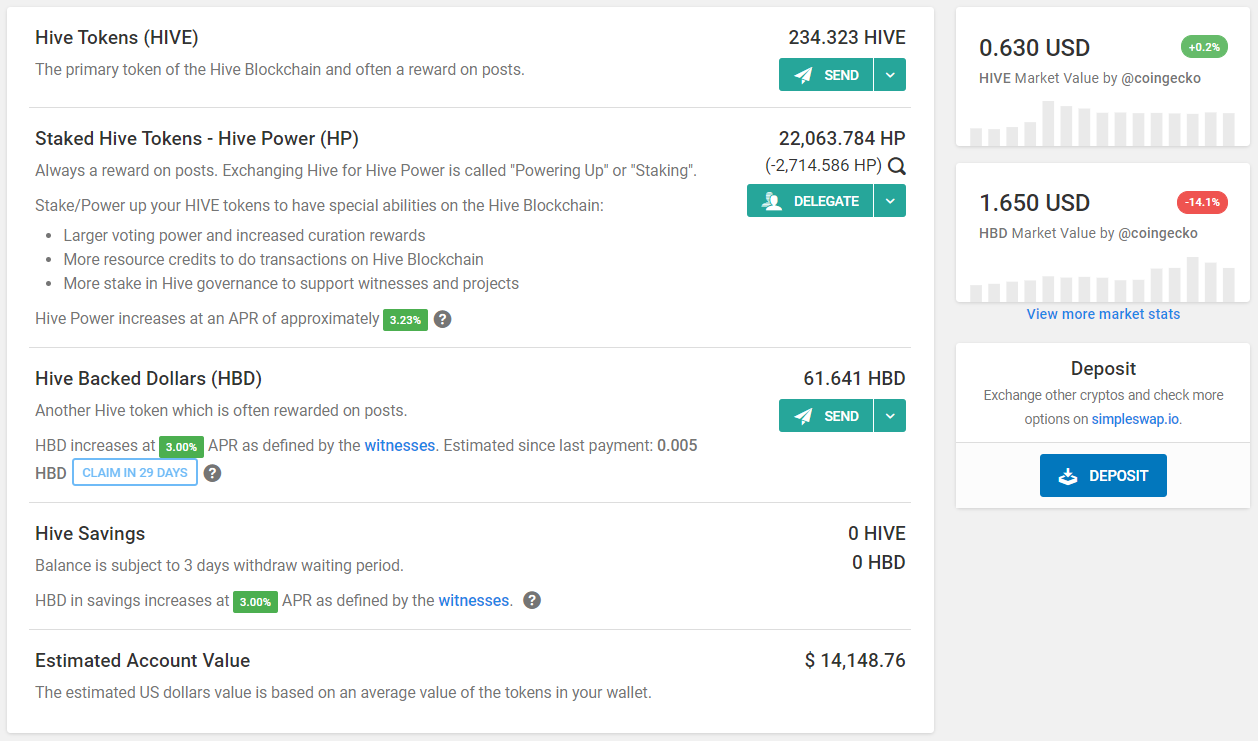 Like I mentioned above, I powered up 300 Hive today and this brings my total Hive power to over 22,000 HP. When I joined Steem nearly 4 years back, I would have not imagined that I would hit somewhere like 22,000 HP and an attractive account worth about 14k$ in the current market price of Hive. This definitely motivates me and I will continue my journey here with happiness. My next goal before the end of this year would be, to reach at least a minimum of 25k HP. I think it should be possible from the looks of it. I can say that by seeing the rate at which my account worth is improving.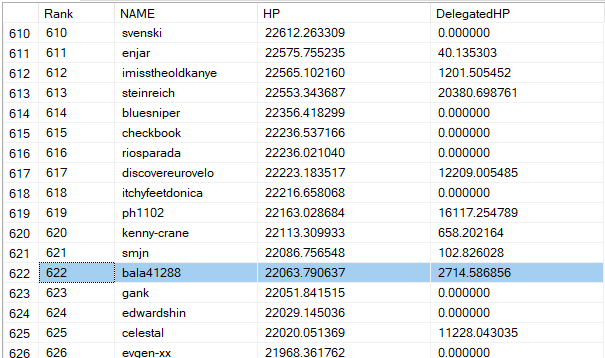 Every month when I write this report, I also check my rank among all the stakeholders on Hive. Compared to last month, my rank has increased from 669 last month to 622 this month. I guess that's a good improvement but as I go up in the ladder, it can be a little challenging to see a big improvement in the ranking. But I will continue to do this every month. Even a small improvement in the ranking will give happiness.
The above table shows how much I earned in the last one month in total. There are also other tribes that I can include, but the calculation was not that straightforward for me to calculate the total value. I'm a bit lazy right now to code something to get the data from other tribes like Neoxian, Palnet, Archon, etc. I will try to code something out before next month and share the full earning report if possible.
I'm really glad that my total earning from these is looking good so far. In the last 10 days, my earnings from post reduced by so much. We all know that author rewards on Hive is a pure gamble because of this crazy curation reward system. I hope things get better after HF25. I will try to be more consistent about writing.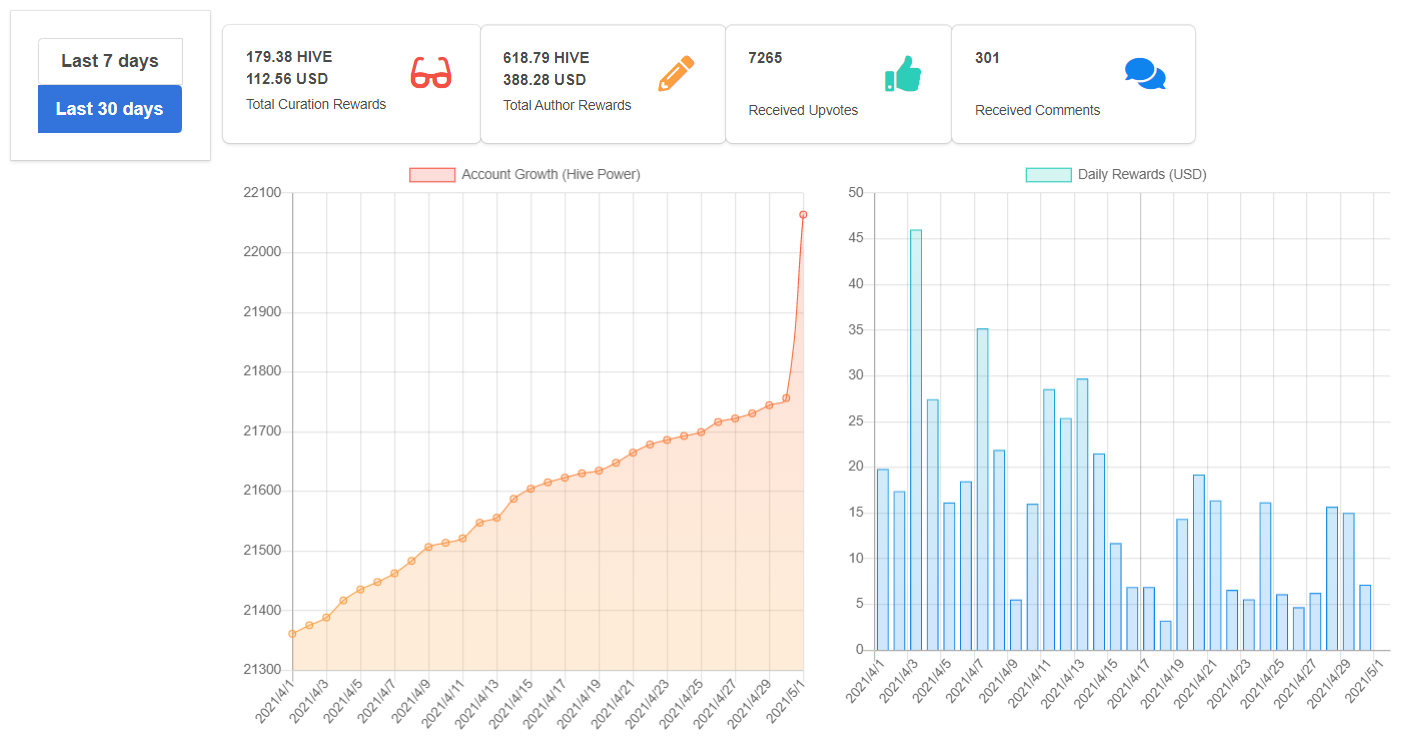 There is also this website called Hivestats.io that gives a graphical representation of the total author rewards and curation rewards from the last month. That also looks a bit attractive. The above image is from that site. As I mentioned in one of the previous reports, I have not been powering down my Hive but I have started taking out a few of my liquid rewards outside Hive to diversify my portfolio across multiple coins. I don't want Hive to be a single point of failure for me and it is always not good to put all my eggs in the same basket right.
---
Posted Using LeoFinance Beta