I noticed that I wasn't able to connect to Hive.blog from my browser and I thought it was only me and checked my internet connection. I noticed that I was able to connect to all other sites. That is when I realized that it could be a node issue. I quickly went to check Beakon website by Peakd to see what happened to the nodes and which were all the ones that were affected.
I noticed that api.hive.blog was fully down with no response along with a few more nodes. I thought it could be a temporary issue and then after checking few discord servers, I came to know that it was because of a massive fire incident in OVH Datacenters and a possibility that api.hive.blog was hosted on one of the affected servers.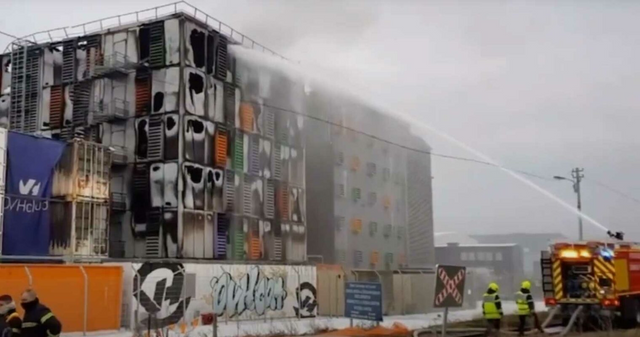 One good thing about blockchain is that we are not dependent on the data from one single node because of decentralization. During such tough situations, even if a node goes down, there will always be other nodes to support it. I did not have any big impact on any of my applications because I mostly use Deathwing's node and api.hive.blog is only my secondary node.
I don't know what will be the impact for Hive node operators but I was saddened by the fact that some of the applications and websites had a data loss. Rust is a multi-player video game and they have confirmed that they have lost all their data because of this. I guess there will be more people reporting the loss of data.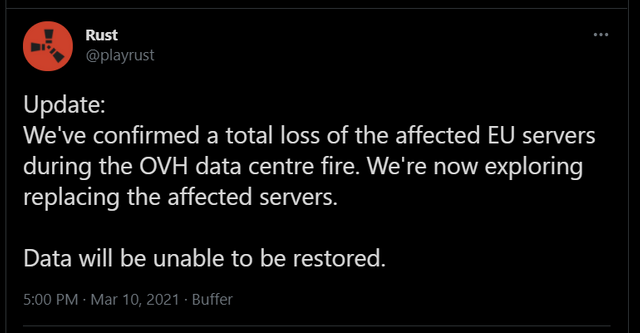 Disaster recovery is crucial
This is a reminder for everyone to have their disaster recovery plan enabled. Today we all manage most of our work online with the help of cloud solutions. While doing so, it is important to check if we have a proper disaster management system implemented. We don't want to lose our data if something like this happens. In a way blockchain technology provides us a good backup option. We don't have to hold a full backup of the blockchain if we are hosting a node. There will always be others who would be keeping the chain active from a different location.
Even if there is a data loss it would affect only that node and not the other nodes and we will still be able to use the chain without any issues. Today Hive is also in a similar situation. From the looks of it, api.hive.blog is down because of this incident and we have many backup nodes available that can be used in the meantime until that node is back up and running.
This also reminds me that I have to keep a backup of some of my server data saves in a different location. There is no use in keeping a backup in the same server. It has been on my to-do list for a long time. I guess now is the best time to add more priority to that.
---



---
Posted Using LeoFinance Beta