One great thing about hive is that it not only lets us write articles and share our thoughts but it also acts as a platform where new games can be developed and those games can be made interesting for the players. Apart from earning through blogging, Hive helps in earning through gaming as well. There are so many games now on Hive that provides a good earning opportunity for the players.
This is a long term due. I always thought that even though I like a game or not, I should definitely try out all the games on Hive Blockchain. With that thought in mind, today I wanted to try out the Holybread game. When I visited the site, I noticed that the domain was not secure as there was no SSL certificate. I was wondering if I was on the right site or not. Then later I realized that it should be the right site because I was able to see the Hive keychain login.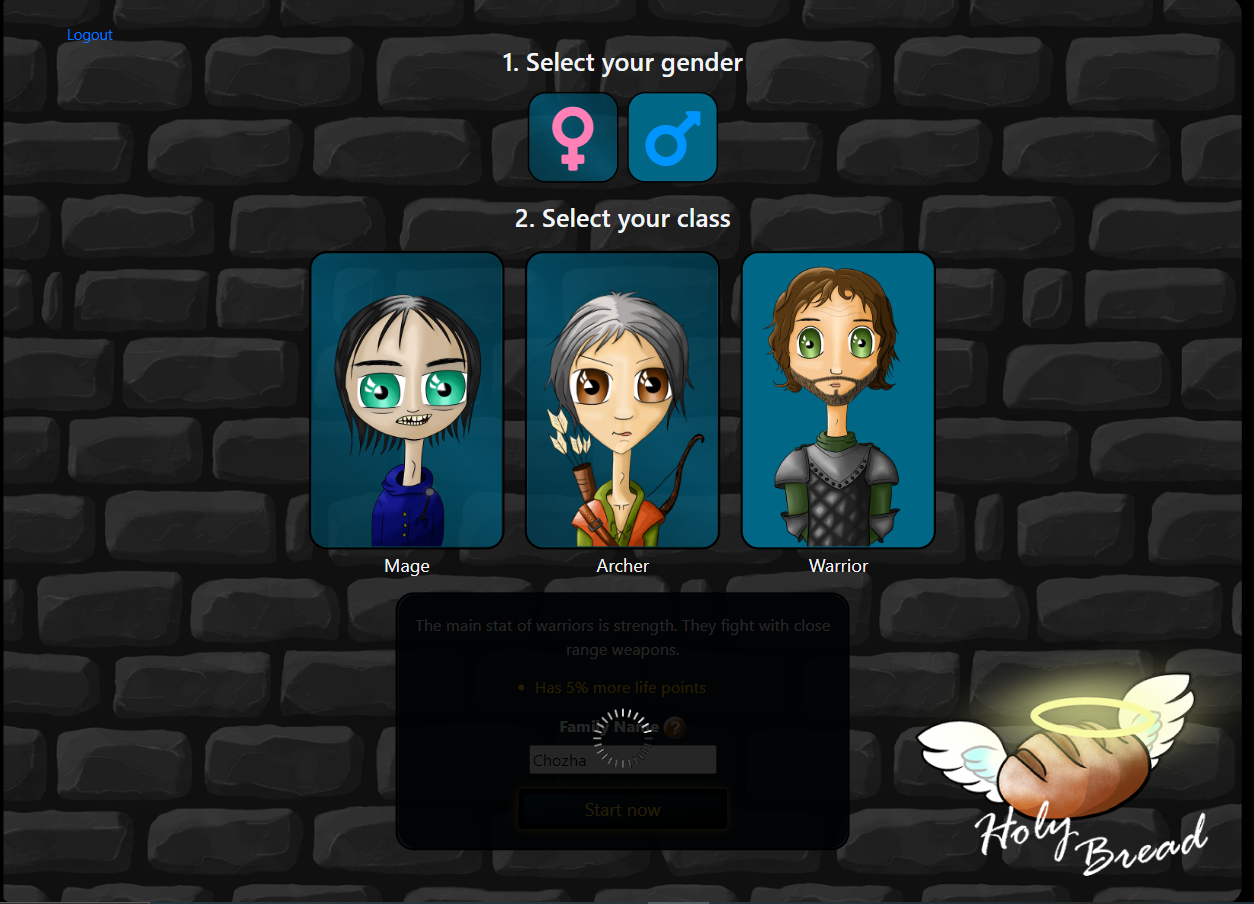 After I logged in, I found the above page where I select my gender and the class. I was confused as to which one to select but usually, when I play Diablo game, I usually select warriors more than archers and mage. I wanted to do the same thing here as well and I selected Warrior.
I was also asked to select a family name. I know a King from South India who is a role model for many people here. More than he conquered the lands, he conquered the hearts of people here. He is also very popular for building temples around Tamil Nadu and Tanjore Big Temple is one of his masterpieces. I wanted to select his family name.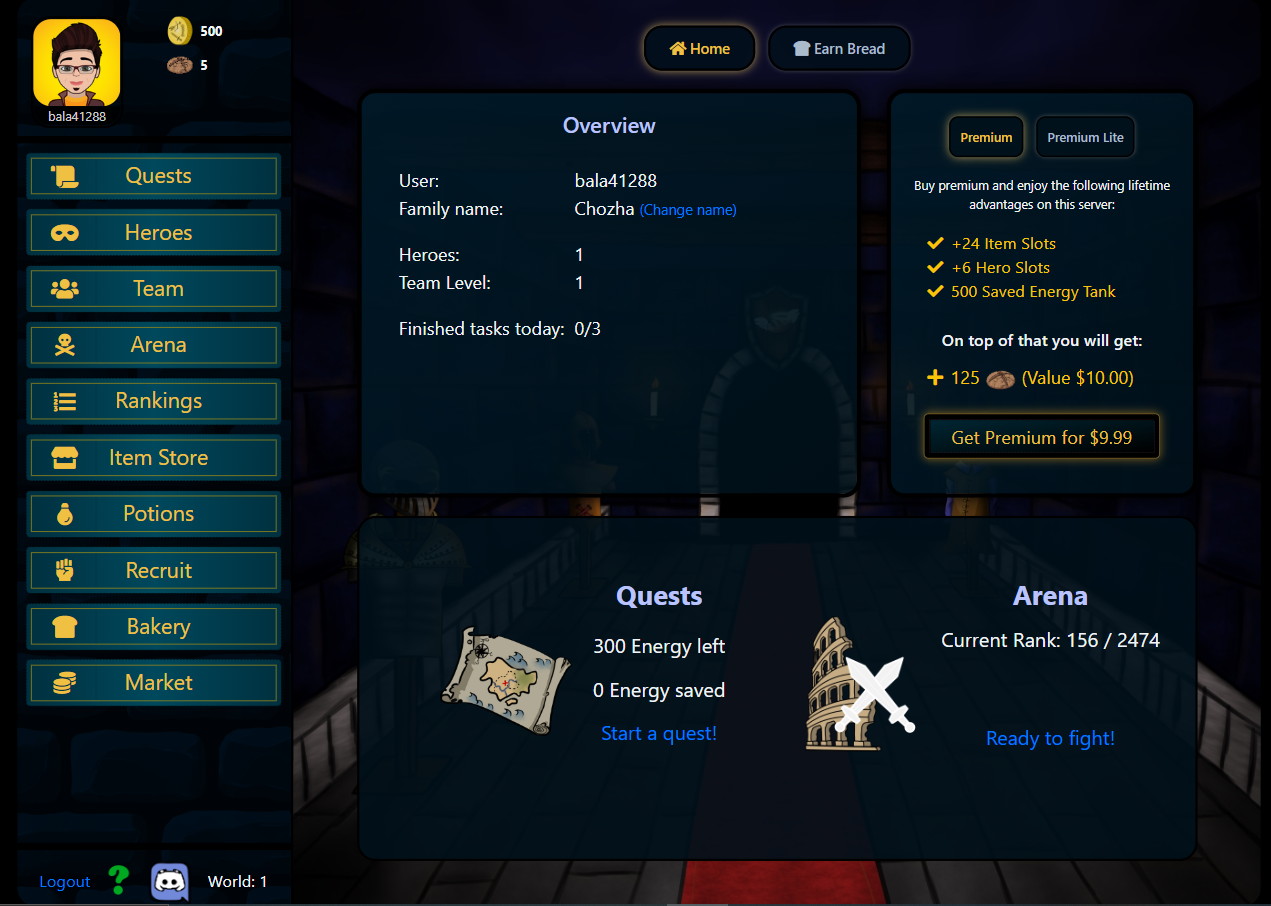 After I selected the name, the page was stuck and I was waiting for a long time to proceed further but nothing happened. Then I refreshed the page and landed on the above Home page. I'm slowly exploring all the options that are available on the left side. To start with I have first tried exploring what Quests is all about. I tried doing my first quest. As and when I explore things on the site, I'm writing this article so most of the things might look like a running commentary.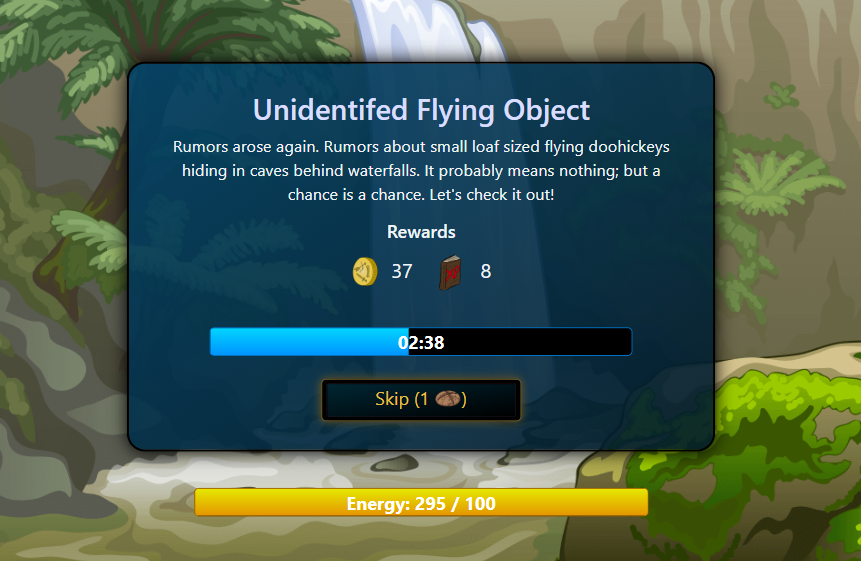 The first quest is something to do with an unidentified flying object. I had to start the quest and then the timer started running. Looks like it would take 5 minutes to complete the quest. I have been waiting to see what happens next. I keep getting a few pop-ups in the game notifying me about things on discord and after that, I also received 5 Bread to get started.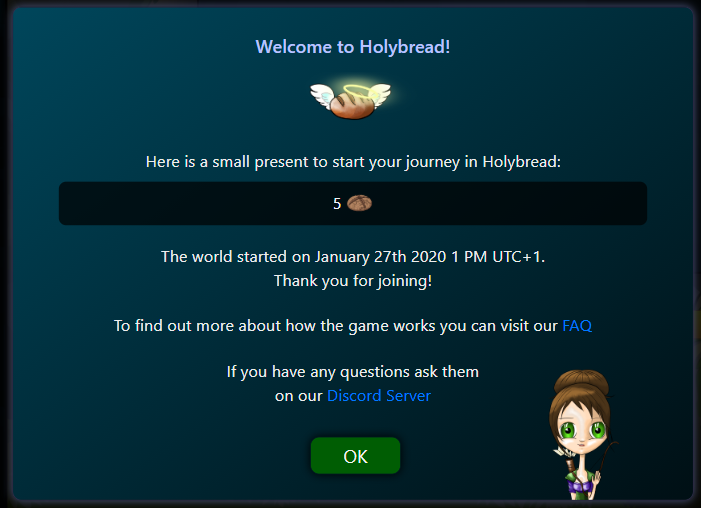 After the quest was completed I claimed the chest and then for a moment I was confused about what happened. Then I realized that the rewards were automatically added to my account. I tried doing a couple of more quests in the game. The progress in the game is a bit slow but it is fun. If I look at the leader board, I'm able to see so many familiar faces. Now I wish I should have started playing this game long back. But it is never too late. Like Cryptobrewmaster, I like the graphics of this game as well.
I will continue to explore this game and then write a similar article in the future about my progress. The first-day experience is obviously very great. Unfortunately, I did not use anybody's referral to start playing this game because I thought I already logged into this game and started playing this. But I don't want to miss providing a chance for others to use my referral. Feel free to use my referral if you would like to check out this game.
My Referral link: https://www.holybread.io?ref=bala41288
Final note is that, for the past few hours upon my observation, I think that this game is my kind of game. I'm glad that I at least started my journey today. I'm not sure how much earning opportunities this game could provide me but I'm sure I would get some nice gaming experience and fun by playing this game.
---