We all know that 2021 was a great year for Cryptocurrencies. Especially for the Altcoins. Bitcoin started pumping in 2020 and it reached a great height creating a big awareness among the people in the FIAT world. Today we are able to see that many altcoins have also joined the rally and a few of them are at their all-time high. We are going to see specifically about ETH and Doge in this post.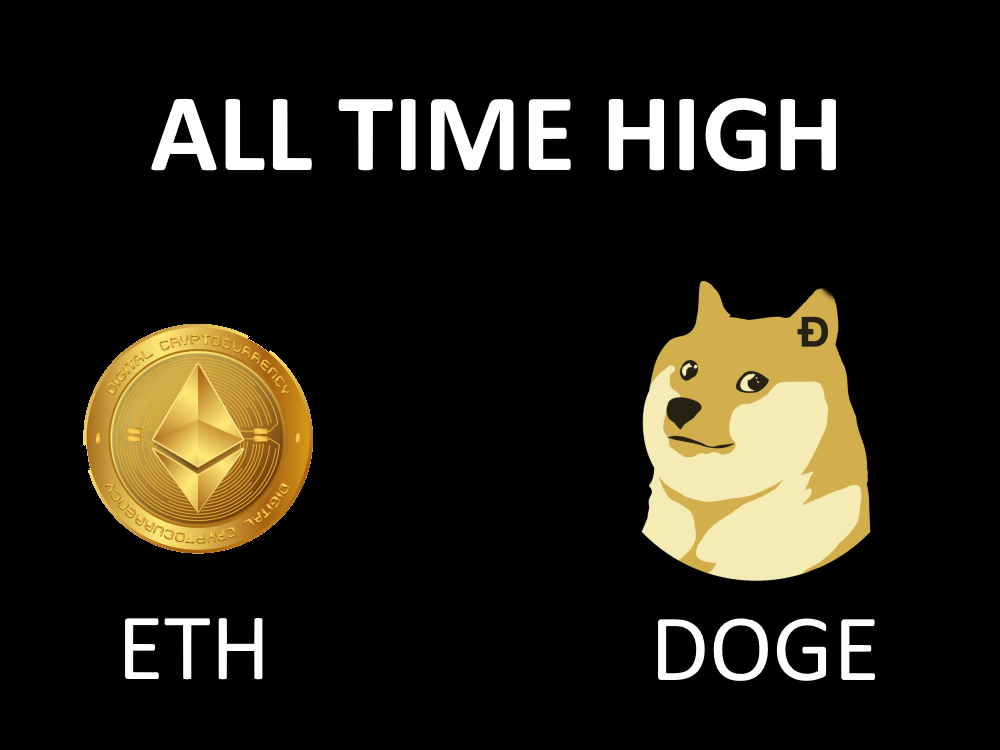 There are also other altcoins that have shown great growth but the fact is that they haven't reached their ATH value. 2018 had a nice pump and these altcoins had a huge adoption in that year but many coins are still struggling to surpass their 2018 ATH value. In addition to that, there are also other cryptocurrencies that are pretty new to this world and every week or every day, a new coin is being created in one chain or the other. We don't know what could be the potential of those coins.
ETH reached its ATH and is expected to pump further
Yeah people who have been following ETH should know that ever since the smart contract facility was introduced on ETH, the blockchain has been of great use to many project holders. Many projects started creating smart contracts and started issuing their own coins. There were also a few coins that started their journey as an ERC20 token and then later they created their own chain.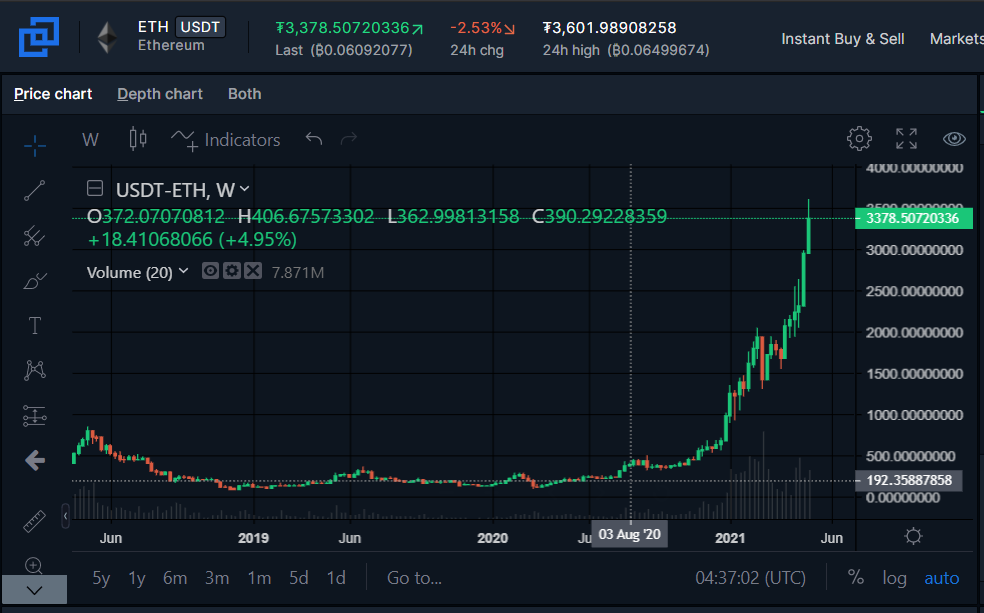 We cannot compare the current pump with that of what happened in 2018. The reason is that the current pump is huge compared to previous all-time highs. ETH is also expected to pump further for another few months at least. Recently I shared another article stating why ETH price cannot surpass BTC price. But I'm sure even though the price will not surpass BTC price, there will be new ATH happening continuously for some more time. It is also expected that the price of ETH would hit 10k$ in the short term or long term.
They are also seriously working on reducing the gas fees which is one of the most hindering factors to do transactions on ETH. This is one of the biggest reasons why I hate ETH and prefer not to do any transactions on ETH. Hopefully, if there is a solution to reduce the gas fees implemented, I believe there will be more smart contracts emerging on ETH, and many big businesses and governments can also step in and use ETH as a blockchain to deploy their smart contracts.
Doge reaching its all-time high
This is definitely a joke. The power of marketing can be seen here and any project even without a proper base can be pumped to the moon with powerful marketing. That is what is happening with Doge. If we go to social media platforms and other platforms, when it comes to trading people are talking about Doge. I would still say that Doge can be a risky investment and it wouldn't harm if we purchase a little and hold them for the long term.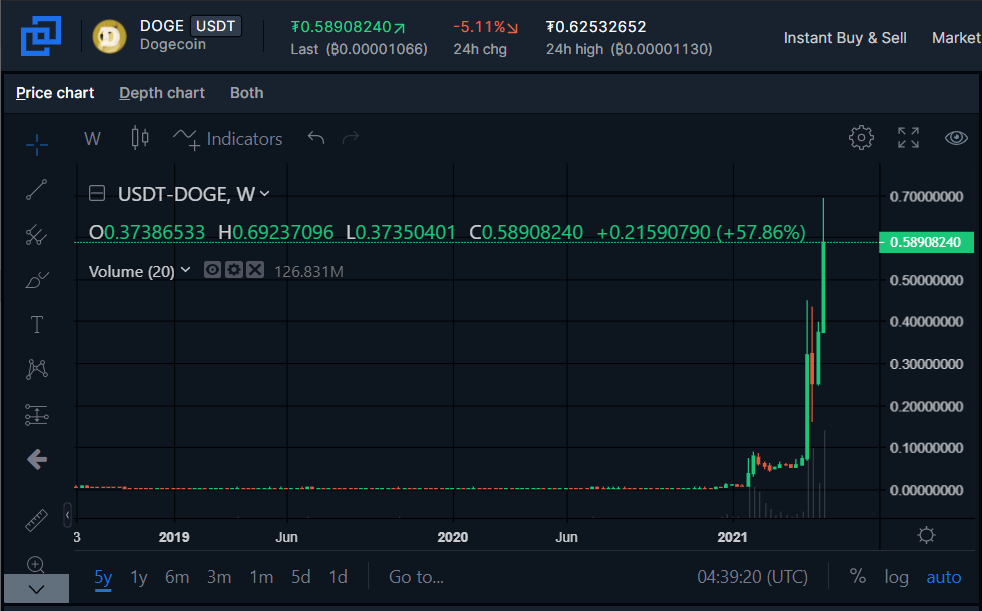 I would recommend purchasing only the $ that you are even ready to burn. Anything can happen in the crypto world and especially when it comes to doge, there is also a high possibility that it can crash big time and go to cents. Unlimited supply and no proper use case are the two important criteria that make me think that doge is a huge risk. But there are exchanges that have been listing Doge recently because of the huge trading that is happening.
I know there are lots of people making lots of money every single day with Doge as the price fluctuation is huge. Though it is risky, people can give it a try with a small amount to check their luck. It is expected that the FOMO won't stop until they bring the Doge price to 1$. If that happens I think only people who have been holding their doge for several years would benefit from it. The biggest stakes of Doge are still with less than 100 people.
---
Posted Using LeoFinance Beta