I see a lot of posts and tweets talking about Dogecoin and the future of Dogecoin. I wanted to be sure if I will have to take this call seriously. In the past, I wrote an article on why Doge should be considered as a risk investment. I still stand by that but at the same time, I also feel, we shouldn't be missing the opportunity if Doge turns out to be something very big in the coming years.
I know some of my friends have already started mining Doge now after this huge pump thinking of grabbing some tokens before anything big happens. Some of my friends have also invested at this price (only the money they are ready to lose) and they say that they are going to hold them for another 5 years down the line. I understand that anything can happen in this crypto world. Nobody would have imagined the price of doge would hit more than 50 cents in 2021. People who watched the price of doge tokens a few years back would still surprise by the current price.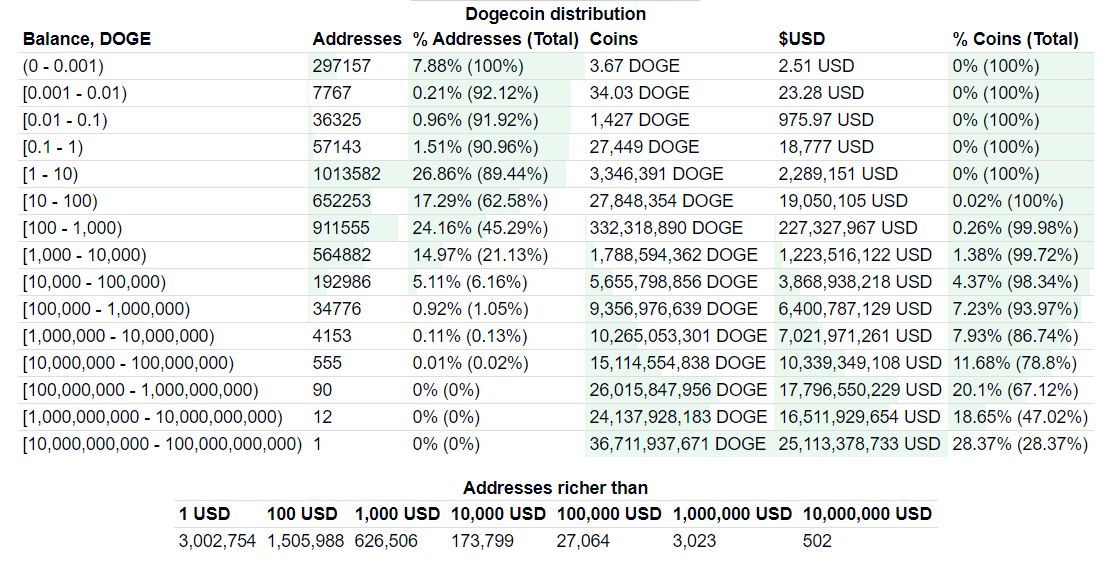 The above stats are from this website. It took me some time to understand the above Dogecoin distribution stats but it was understandable. To be more precise, more than 60 percent of the total Dogecoin distribution is being held by top 50 accounts.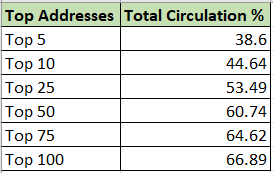 This rings a bell on my head. If I decide to do some investment right now in the current price and if some of these top 100 accounts decide to book profits in the Doge bull run. Imagine what will happen to my investment. This is also one of the reasons why I still think Doge is still a risky investment. 50 people holding 60% of the total circulation is not an impressive thing in my opinion and those who know the same person could have multiple doge addresses in that top 50.
Distribution stats from Hive
I was curious to check how these stats look like on Hive. This may not be a fair comparison because Hive has lots of use cases and solves many real-world problems compared to Doge but still wanted to do it for understanding. We also have top stakeholders on Hive and we can get this data out easily. For the stats purpose, I'm going to be taking only the staked funds and not the volatile funds which are liquid funds. I hope it shouldn't make a big difference.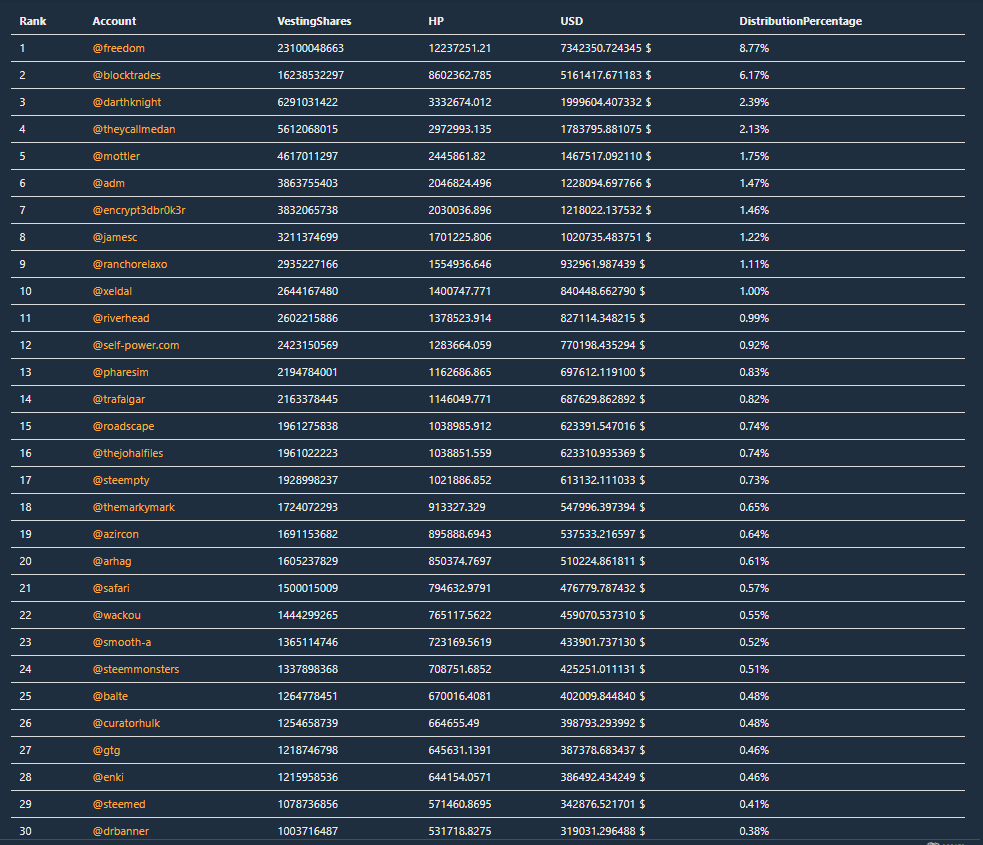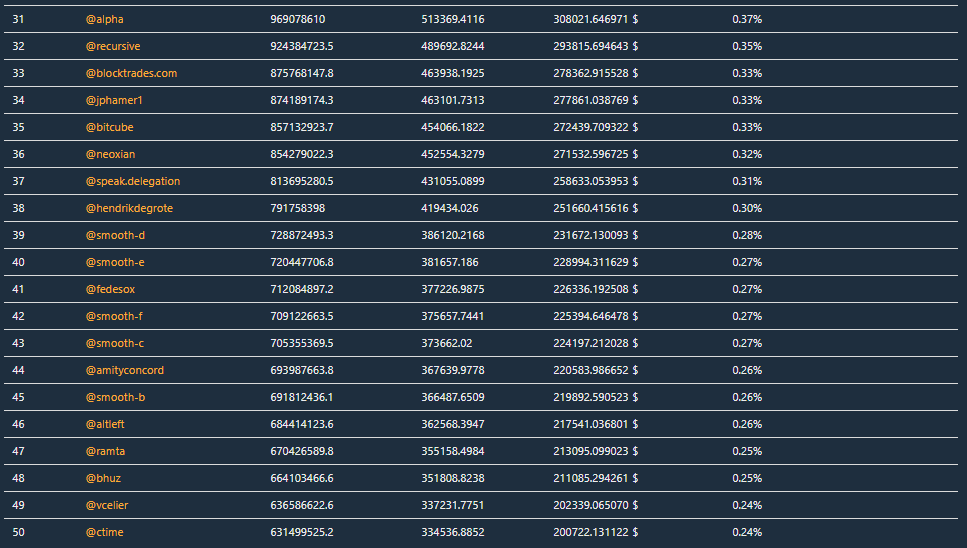 Looking at the above data the top 50 stats are not looking that bad. The token distribution is even and we know for a fact that most of the top 50 people we see in the above list are all investors and some of them being early investors.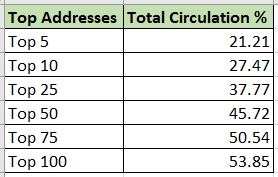 I still see this as a fair distribution and if we look at the distribution beyond to top 100 people, it grows gradually.
As more and more people are looking at Doge right now, I thought checking these stats is important before I make some decision to hold Doge for the long term. I then thought I should compare these stats with Hive blockchain for a better understanding. What do you think about these stats? Share your thoughts in the comments section.
---
Posted Using LeoFinance Beta