Today the price of the TLM token is pumping hard. Nobody would have expected this solid pump. I also see that the number of players mining TLM tokens from the alien world's game is also increasing day by day. That is one of the reasons why we are getting lesser rewards from mining.
I brought a few of my friends to TLM mining in the last week. I told them about the game and the easy money they can get by claiming those tokens. I believe in the last months the userbase has increased by so much. When more people mine, I think the reward distribution will also be affected where each individual get lesser TLM.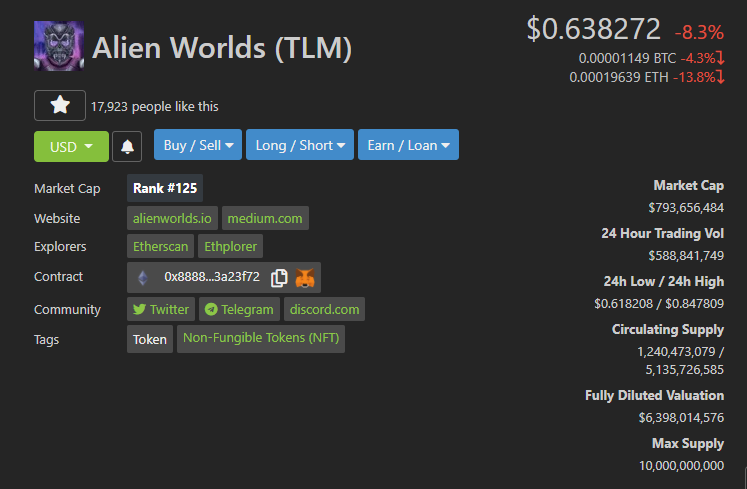 Though the price of the token is looking a bit low today, yesterday it was around 75 cents and it reached a top value of 85 cents. There is also a great possibility that people would be interested to purchase and hold these tokens. I wanted to do it during the last red market but I did not have enough liquidity at that time. I'm going to be doing that in the next red market. I might purchase a small quantity of TLM tokens and hold them for the long term.
Why should we buy TLM tokens?
I'm not sure if this is authentic news or not but I heard a rumor saying that the team is working on building a Battle Royal game. After the game is ready the NFTs in the game will get a use case and also the token in the game will also be used as an in-game asset in the game. I don't know how far this information is true but if that happens there is a high possibility for TLM tokens to pump big time.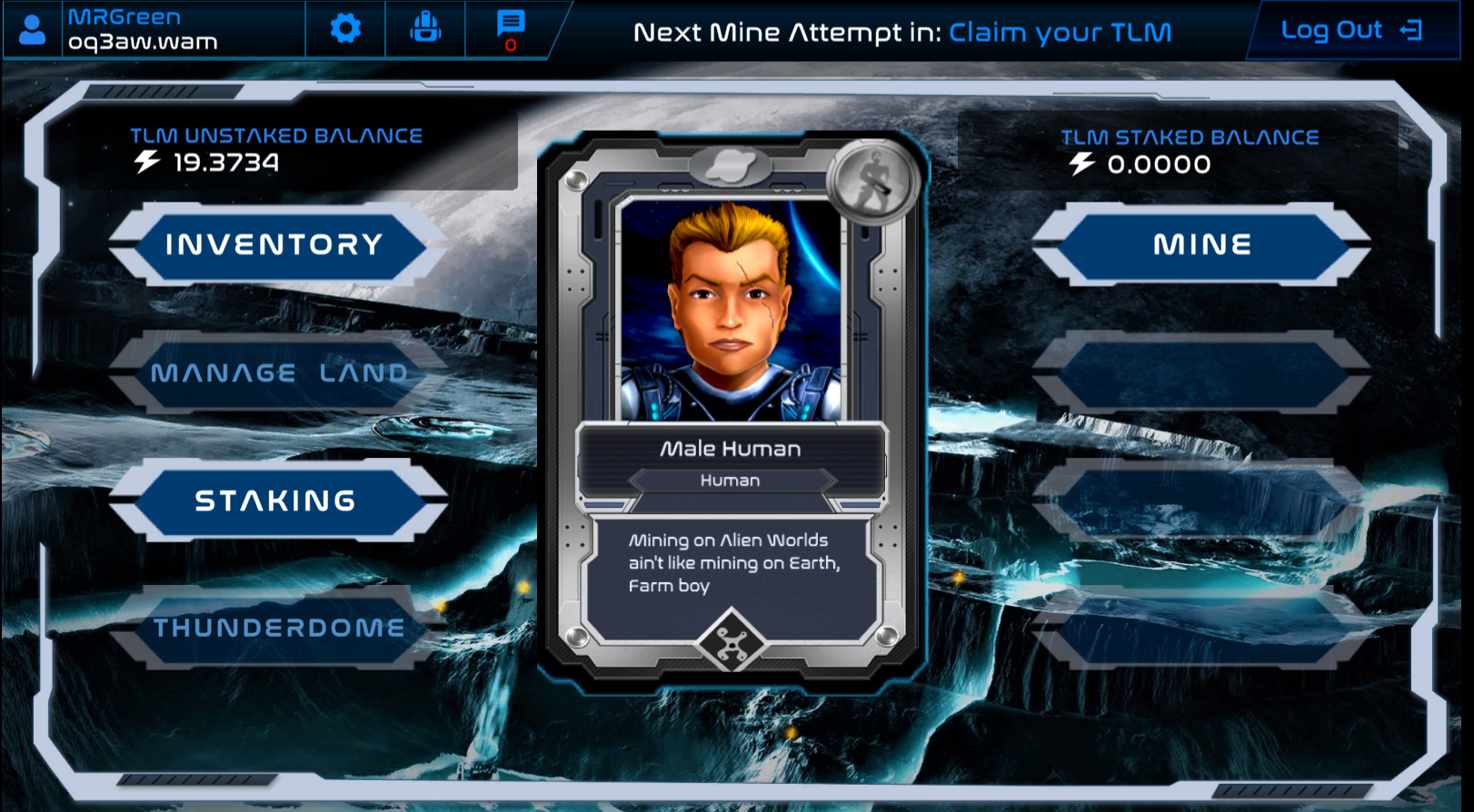 When TLM was listed on Binance there were lots of hopes and it even hit 20$ value after listing. We will be able to find that out by looking at the chart. So, in my opinion, saving all the TLM tokens we are getting from mining can be good because what if the price of TLM pumps and we get to see a great profit. That is one of the reasons why I wanted to purchase some TLM in the next red market. I don't know when the next red market will happen but I'm all ready with some liquid funds to purchase some of the tokens in the next red market for the long term.
Good to keep our bags filled with TLM a little bit
We still don't know how this project would end up but I felt that it would be wise to fill our bags up with these TLM tokens. I know for a fact that there are already many people purchasing TLM game assets in the form of NFTs and are using different combinations of mining setups to see if they can increase their mining income.
Along with the NFTs we are getting from the game for free or purchasing from the market, it will also be a wise idea to purchase TLM as well. I think the team is already working hard in improving the gaming experience for people. Right now the game works only for mining activity which is more like a faucet. The captcha is also annoying for some people but still, they continue to mine. In addition to that if they come up with a proper use case for the weapons and other NFTs we have in the game, that itself will gain more popularity and pump TLM tokens.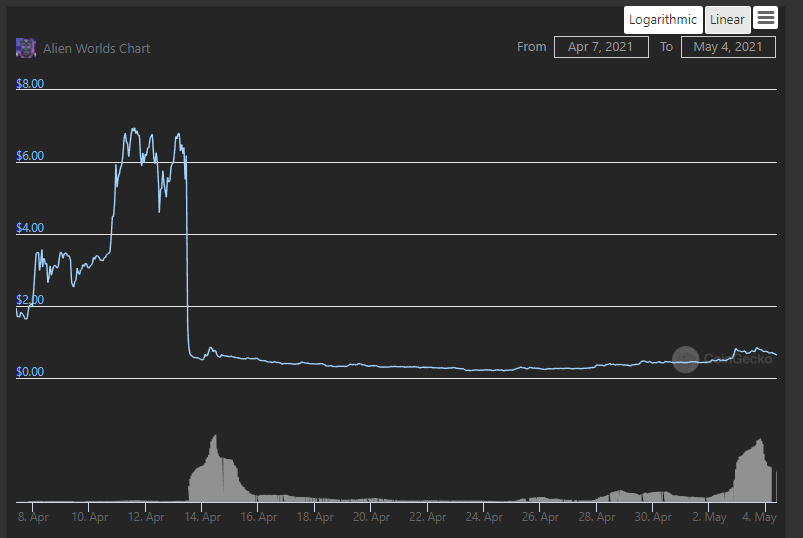 If they also come up with a Battle Royal game, then people will start accumulating more TLM tokens and for that, they will invest more and it will, in turn, increase the token value and game asset value. I don't know when it is planned or if at all it is planned or not, but it wouldn't hurt me to invest a little and wait for the future.
Note: This is not financial advice. I'm just sharing my thoughts and opinion on TLM. You can do your own research before investing.
---
Posted Using LeoFinance Beta