I guess most of us have a notion that to get something of exceptional quality you have to spend money. Free/rewards may be good but they cannot beat what you buy.
Splinterland's rewards card beat this theory completely and actually I completed my battle challenge in splinterland by using all rewards cards (from Summoner to monster all are rewards card.)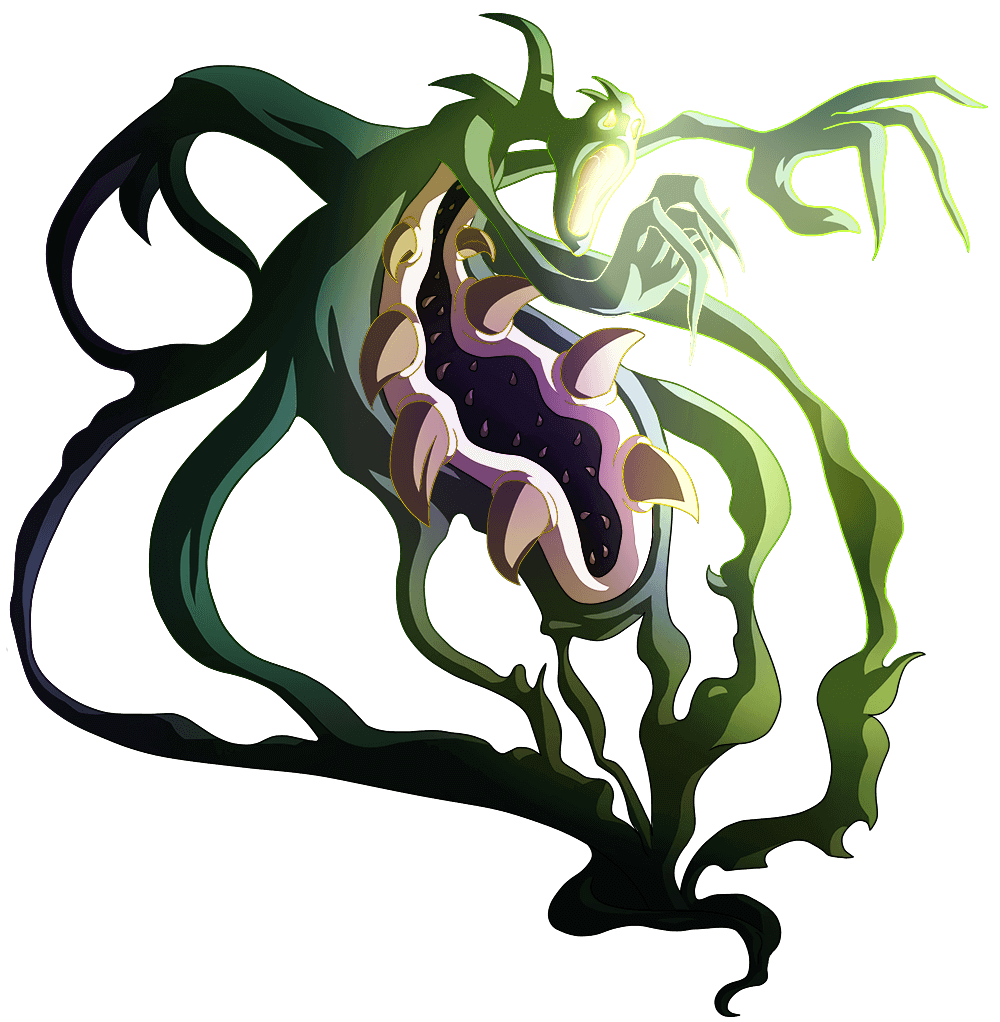 First I like to thank @carrieallen for creating the battle challenge using card PHANTASM. I do not have Death splinter so I never took time to view the stats of this amazing card. What really make this card amazing is it's very high swiftness coupled with flying ability. It simply mean melee and ranged monster will going to have very hard time in hitting this card.It upper level ability of return fire and retaliate make it more dangerous.
Though I think using this card in ruleset like "Earthquake" or "Lost Magic" will be killer but in my battle I used in "Standard ruleset" and PHANTASM still rocked.

So it is 21 Mana battle not too high in mana nor too low in mana.
My team in order: Daria Dragonscale (Summoner),Phantasm,Manticore,Furious Chicken,Creping Ooze,Shadowy Presence and Fire spitter.
Opponent team in order: Lyanna Natura(Summoner),Minotaur Warlord,Screeching Vulture,Furious chicken,Wood Nymph and Earth Elemental.
Let's move to team introduction and formation. I think you see that it is team of rewards cards (2 Dragon,2 Neutral and 2 Death reward card led by first reward edition of Dragon summoner.)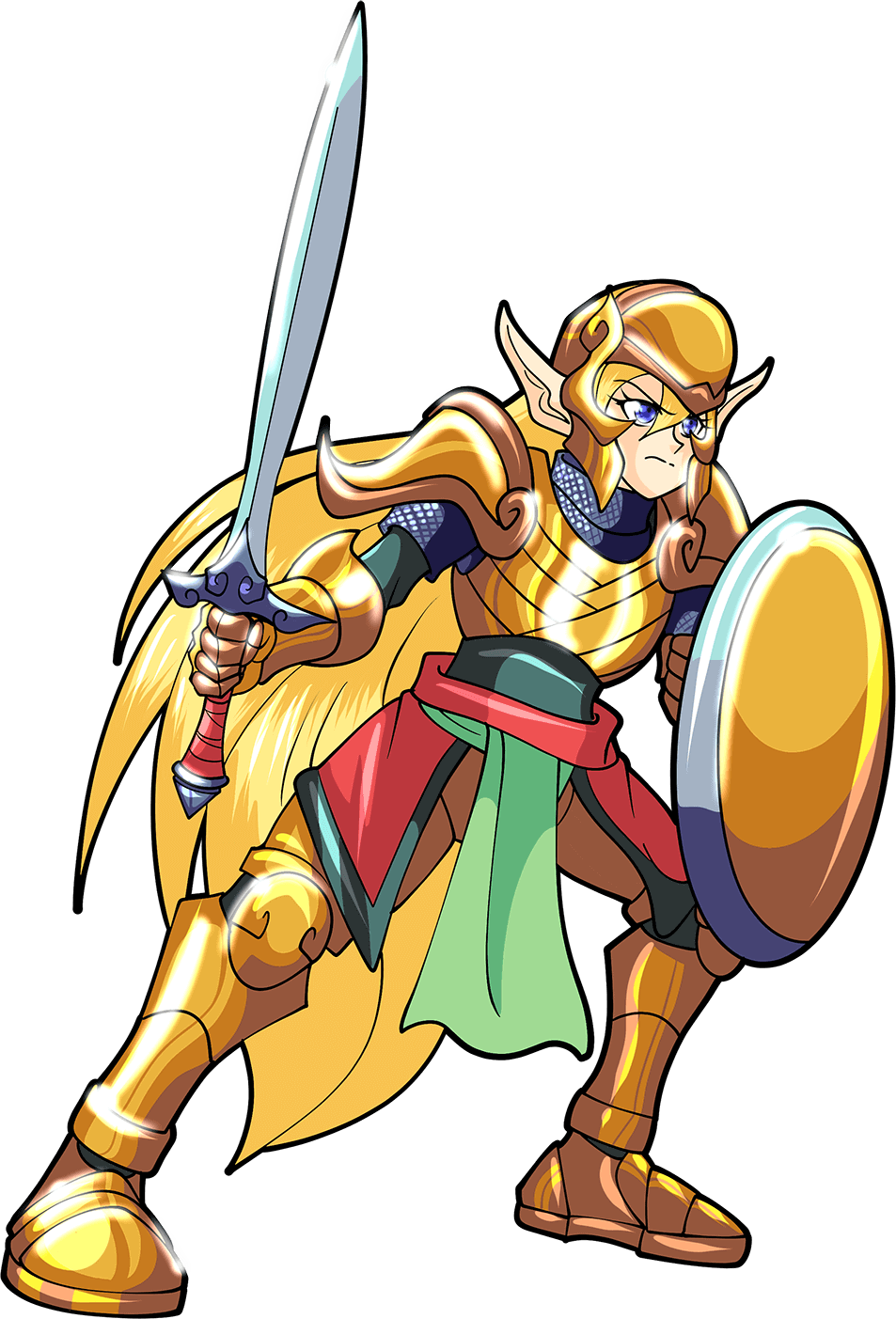 Give me opportunity to use Dragon cards and +1 to melee attack.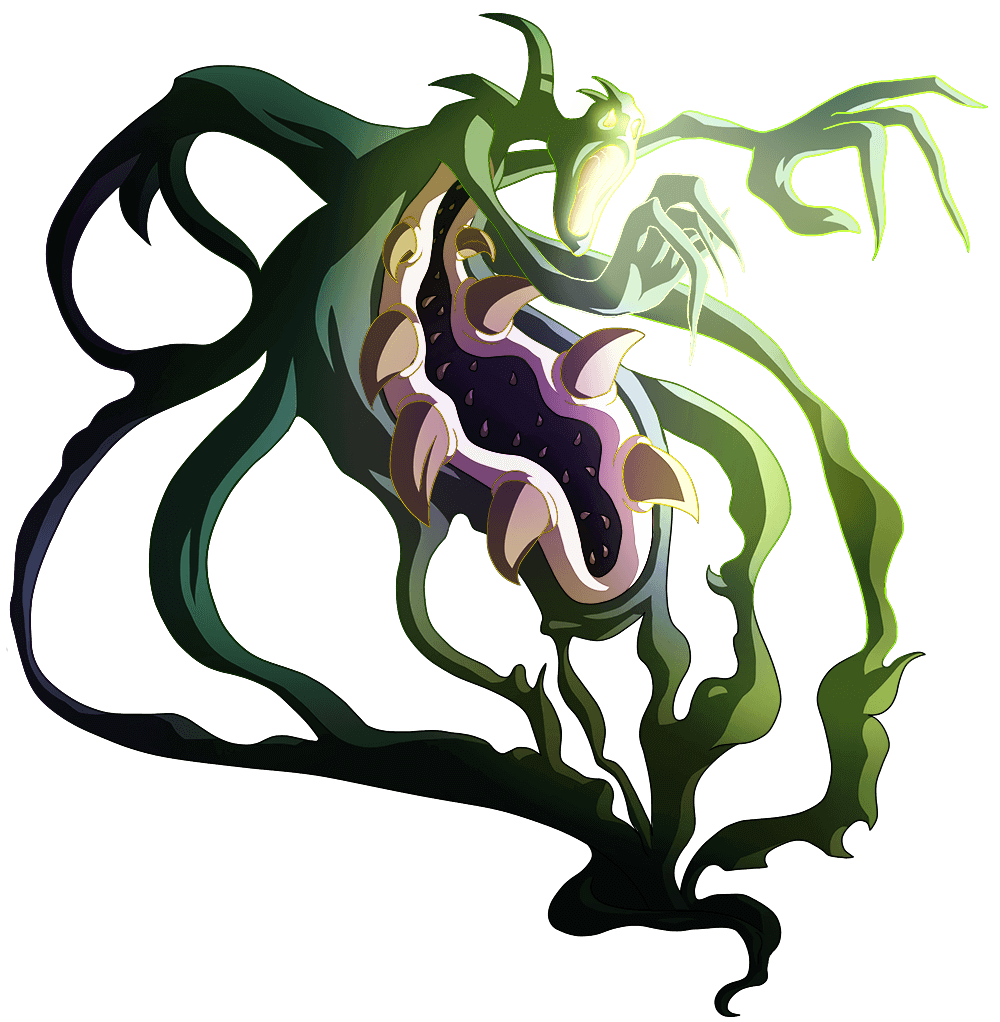 High swiftness and flying ability and I think melee and range attack are going miss their hit.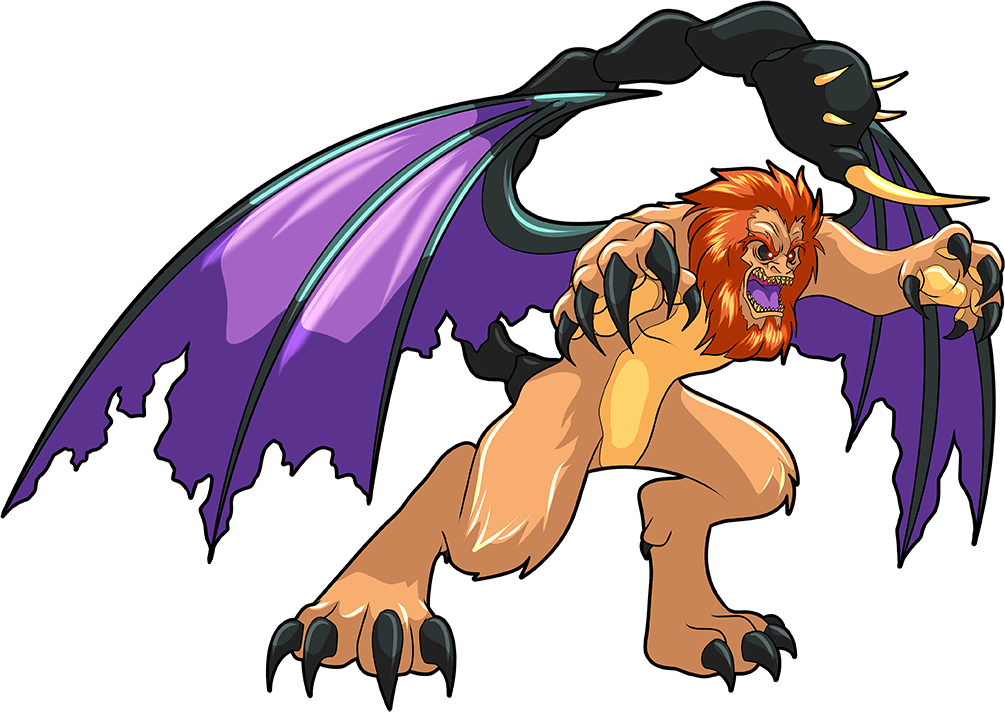 Nice reach card and at level 4 onwards it has thorn also.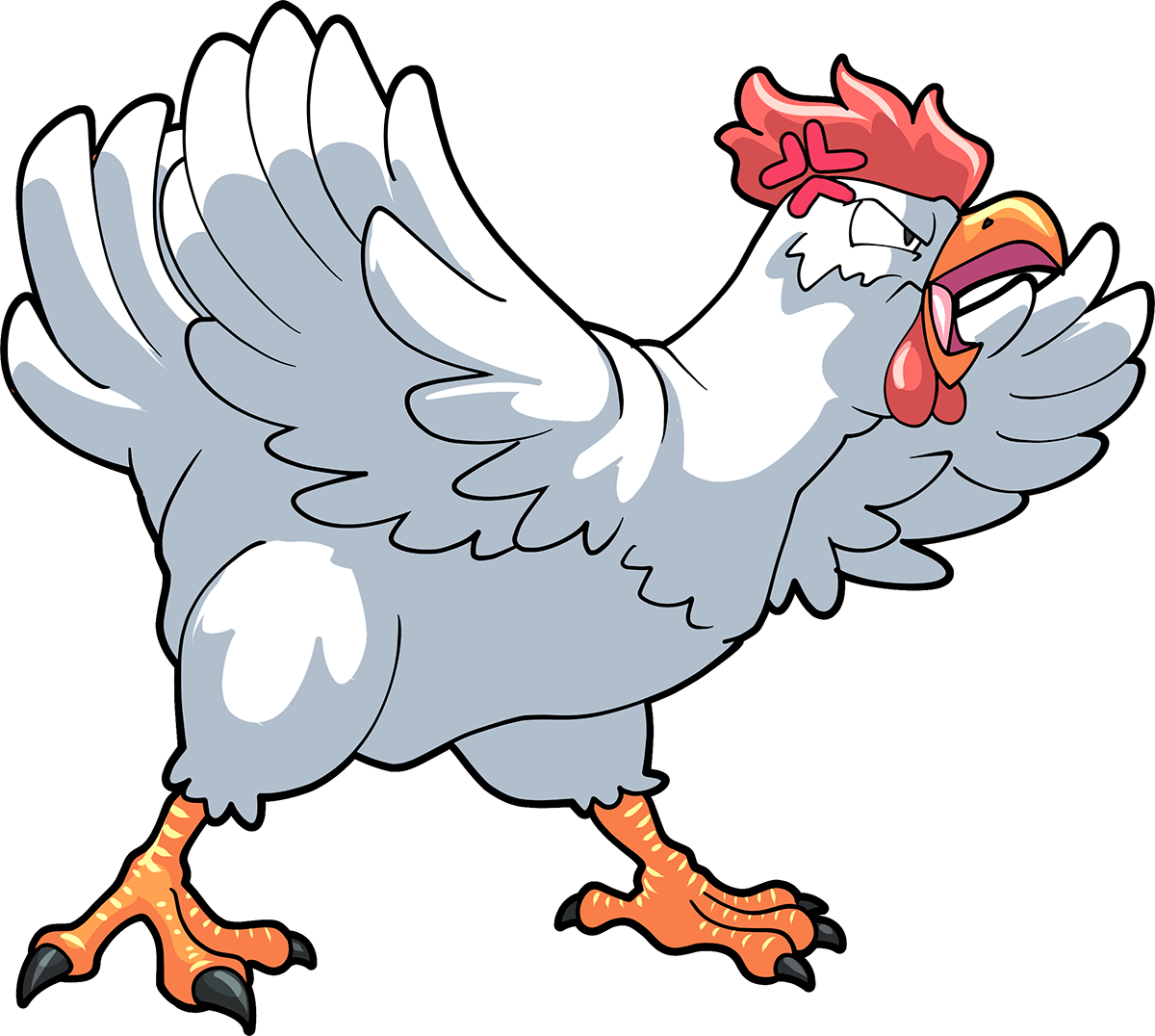 0 mana card so let's fit it in the team.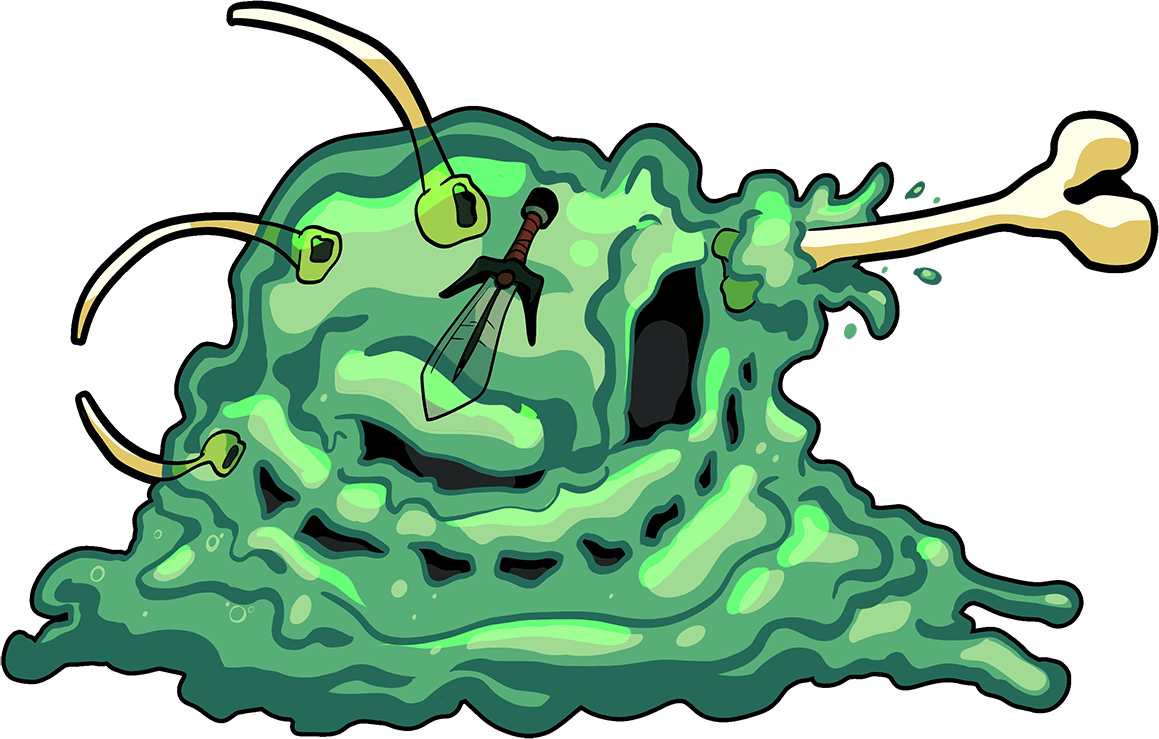 Let slow down enemy team by using one mana.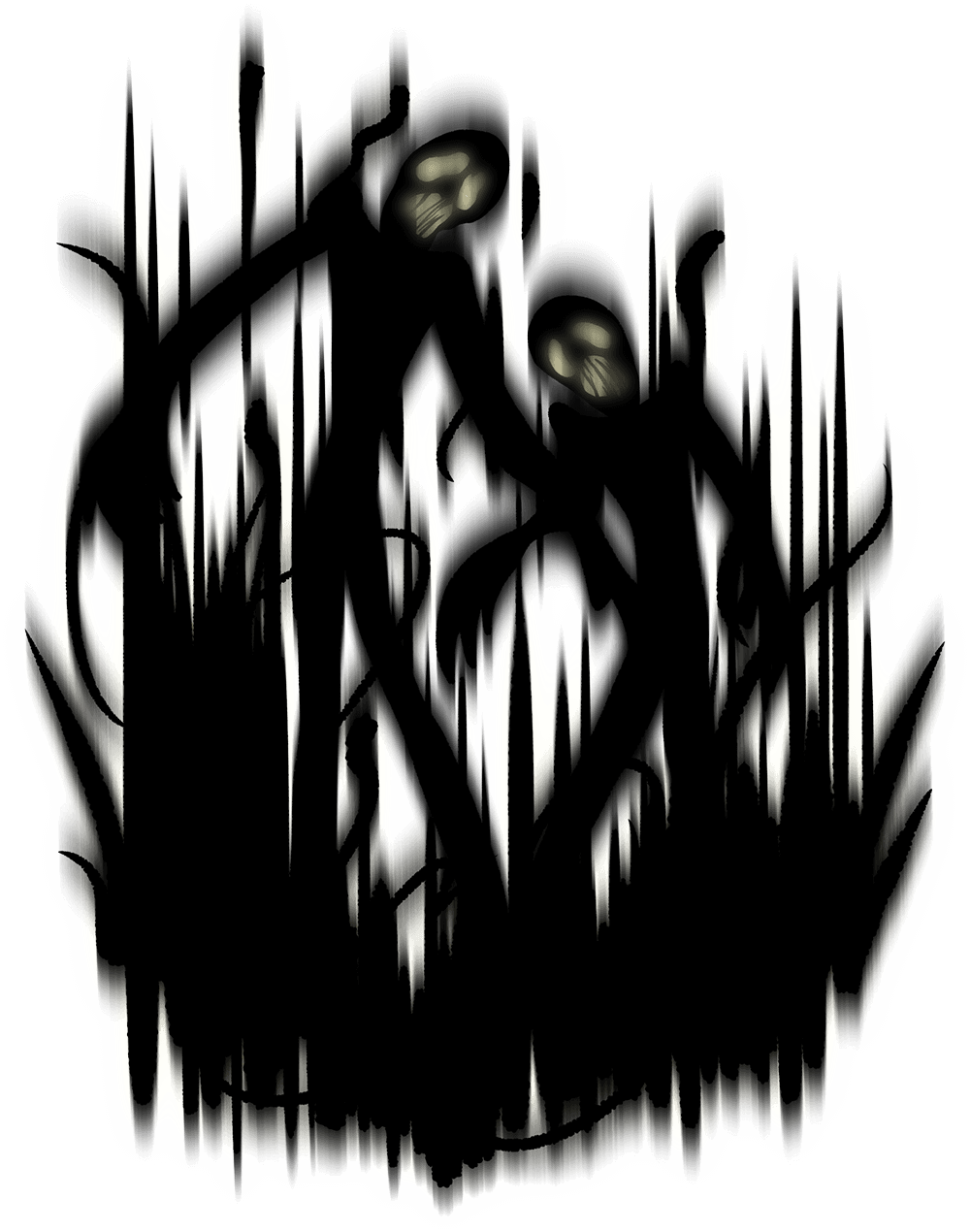 A one mana card to be used as bait for snipers.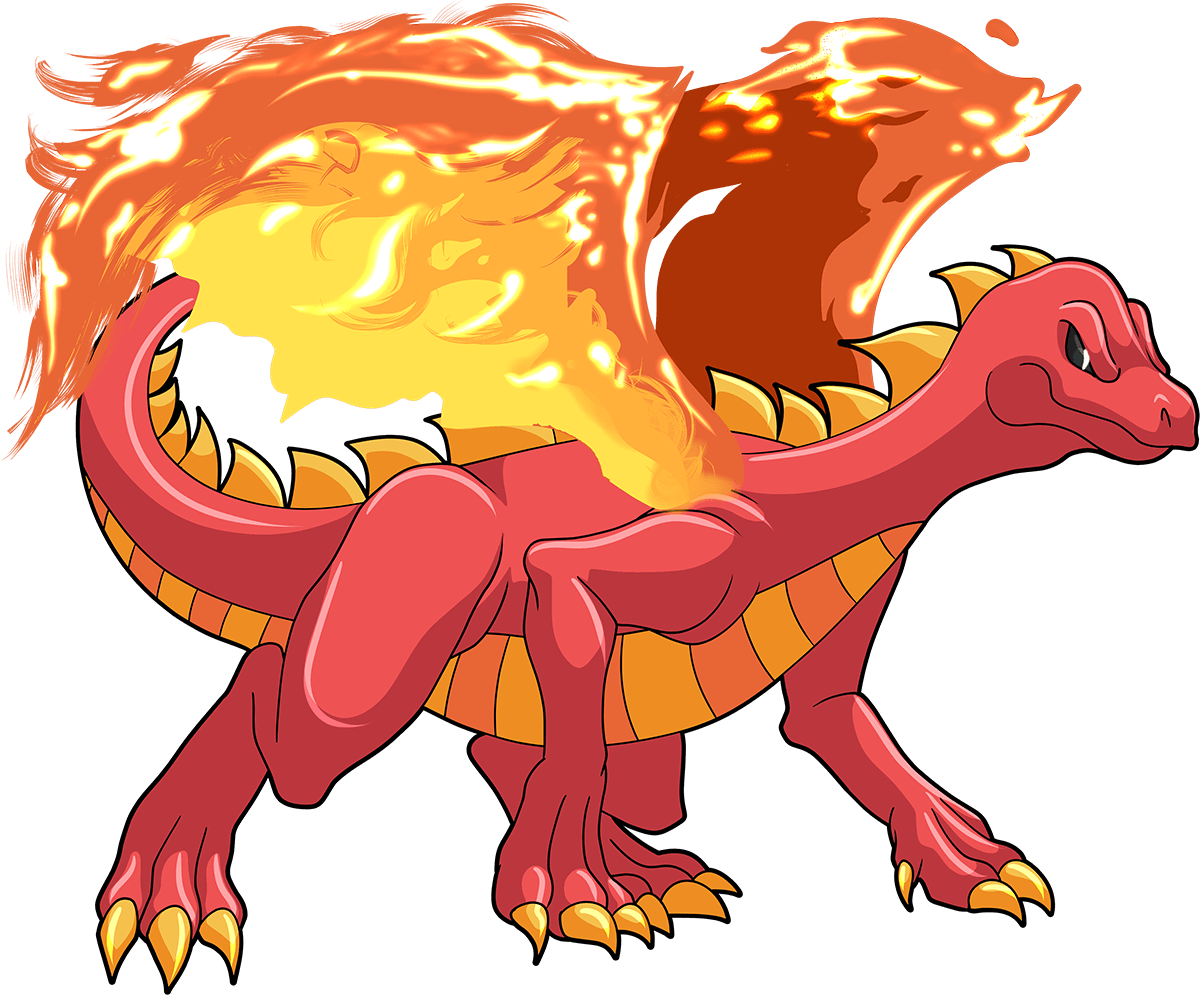 Put it at the end because it also has fling ability with nice swiftness.
Let move to the battle.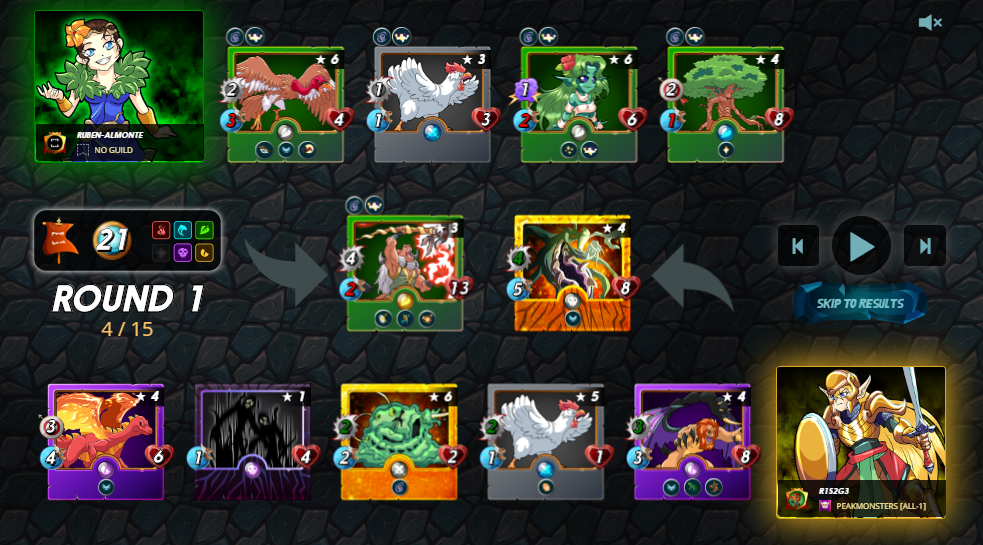 Team after all the monster and summoner abilities are in effect.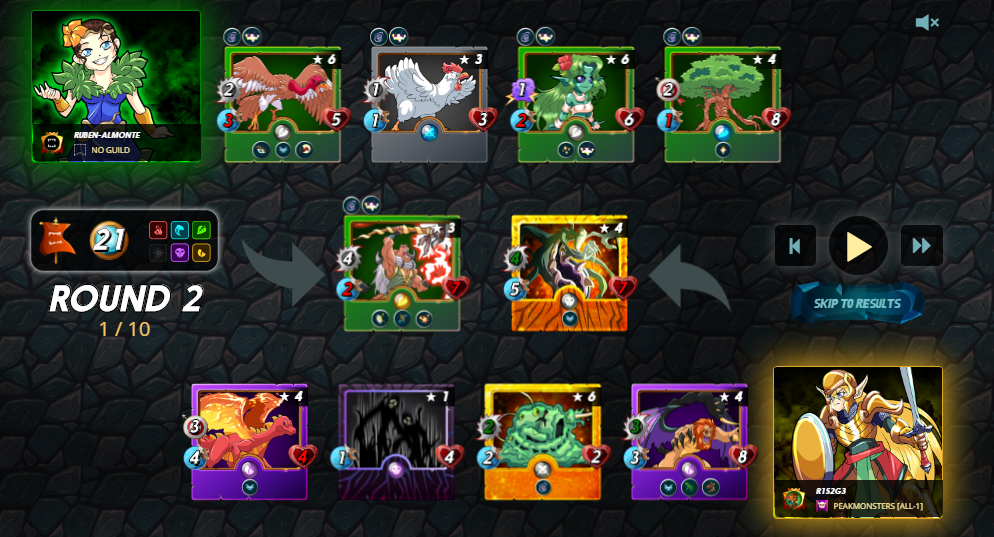 Phantasm effect,Minotaur warlord and Earth elemental missed their attack on phantasm. It look high probability that if phantasm and fire spitter hits ,opponent tank will be down.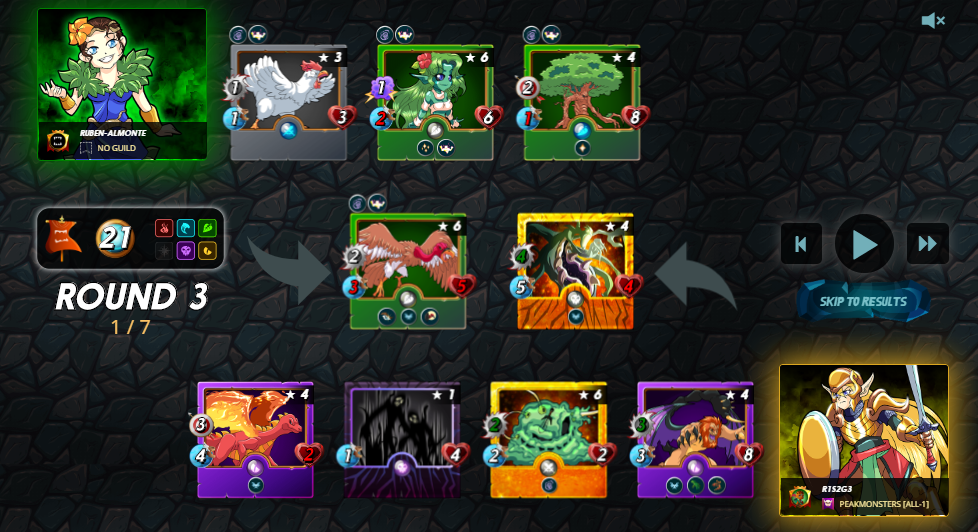 Yup, successfully took down the opponent tank in round 2 now eyeing to take down screeching vulture too,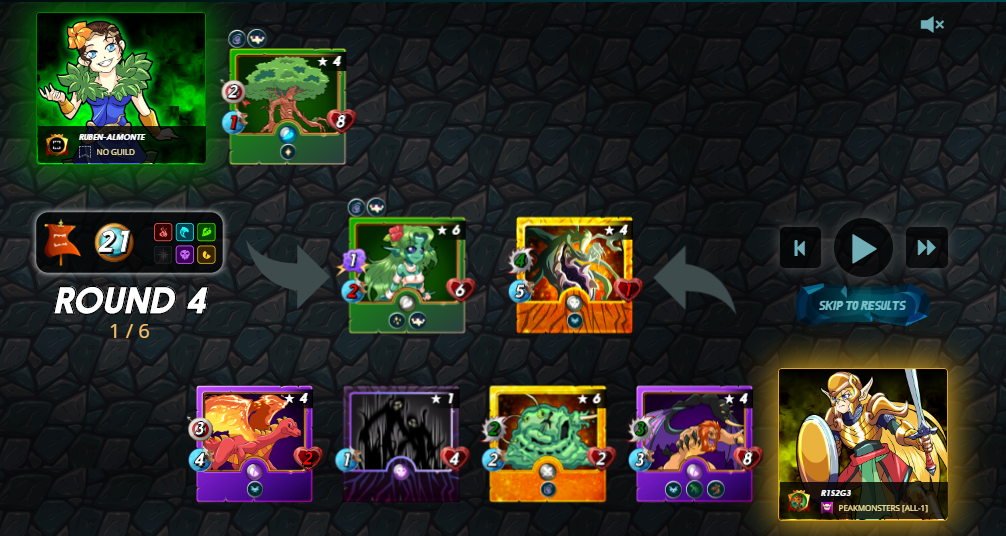 Phantasm still surviving ,so in this round Wood Nymph taken down. Finishing off Earth Elemental is formality now.
Note for my affiliates
If you want to play splinterlands then you can join it here
I saw few of the player joined the game using my affiliate link and then stopped playing after few battles. If you have any difficulty in playing game, do not hesitate and join the game discord. It is really helping community and contact me here or on discord, I will definitely delegate you some card and review your game for your better game experience.