Splinterland Thrillers: Tank heal ,Reflect and leech overpowered much stronger enemy.
There are so many players and everyone has different objective of playing the game, Some player plays to complete Daily quest hurriedly and some play to use their ECR efficiently, Most players put "Rumble" and "Skip to Result" and move forward but I love to watch full battle on most of time. When you watch full battle you sometime see some thrilling and close battles and by this post I will like to share my thrilling battles in these post. Purpose of this post is to show you the thrilling battles, not necessarily my wins.
Clickable link to battle below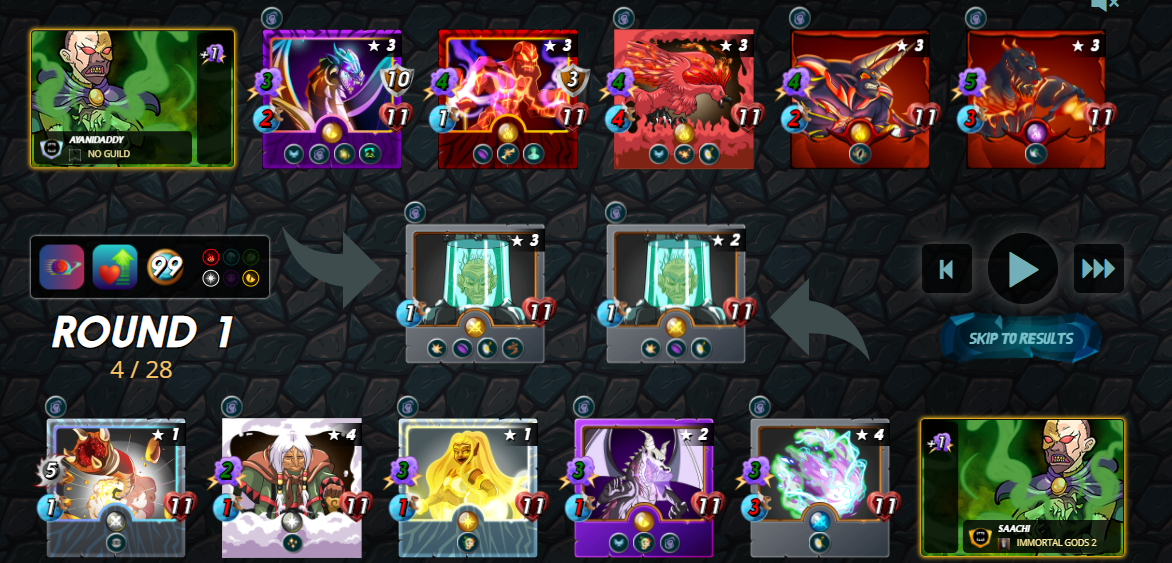 My Analysis of the battle:
This is very high mana battle with 99 mana , so I guess no one has any issue put any monster due to the mana cost. On top of it ,it was "equalizer" + reverse speed ruleset .
For this ruleset I specifically used "magic" attack and some life leech monster and I thought so much magic attack will be sure shot win.
I also focus on the reflect ability too as I was expecting the same from the enemy team and used tank healer to heal my first position monster that is lord Arianthus which is really good against magic attack due to reflect and void ability.
My opponent and I used the same summoner but my opponent summoner was level 8 and mine was level 5 only.
I decided to use Lord Arianthus as tank and used Divine healer to heal the tank Lord Arianthus and Prismatic energy for its reflect ability and nice magic attack.
Black dragon and Bila the Radiant to stack the health and Summoner Delwyn is perfect for them as it give +1 magic attack to them.
Sandworm to take out the opponent tail and with swiftness 1 , it is perfect card to play in reverse ruleset.
My opponent also went with strong magic attack but I think no healer in opponent team cost it dearly at end as his magic attacks are high, means reflect is also going to high.
Tip/trick learned from this battle.
If battle can go long then healing and life leech abilities and make big impact.
Do not ignore healing even with high attack and I guess equalizer ruleset battles are supposed to go multiple round so heal your tank.
Did team is planned purposely or luck by chance?
Yes, This is purposefully designed team and I am lucky opponent went with magic attack as I anticipated.
Team having 5 legendary and 1 epic monster lost to team having lower level then it.
Who is real hero according to you?
Nice team work, even sandworm cleared the tail perfectly otherwise it cannot be easy to wipe out the such strong attacking team.
Feel free to share one of your also
If you have one outstanding battle like this, please share with me.
Interested in my previous thriller battle?
Thriller 1 Link
Thriller 2 Link
Thriller 3 Link
Thriller 4 Link
Thriller 5 Link
Thriller 6 Link
Thriller 7 Link
Thriller 8 Link
Thriller 9 Link
Thriller 10 Link
Interested in playing Splinterlands?
If you want to play splinterlands then you can join it here
If you have any difficulty in playing game, do not hesitate and join the game discord. It is really helping community and contact me here or on discord, I will definitely review your game for your better game experience.