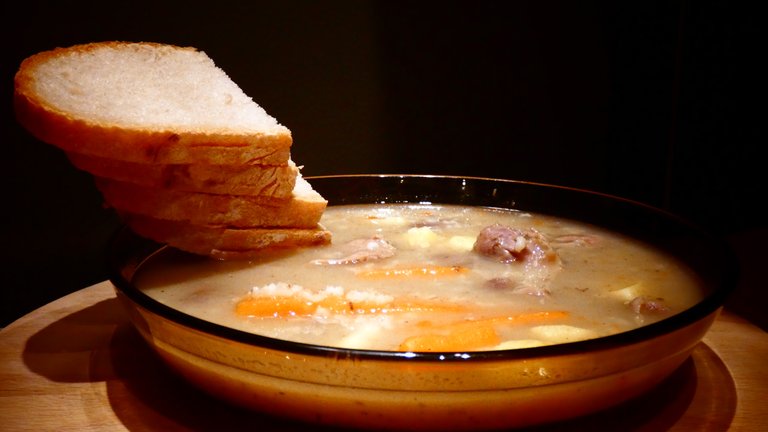 The weather has not spoiled us in recent days. After a few days of spring, winter returned with impetus. Therefore, winter food has returned. So my favorite barley soup with giblets.
W ostatnich dniach pogoda nas nie rozpieszczała. Po kilku dniach wiosny zima wróciła z impetem. Dlatego też wróciło zimowe jadło. Czyli mój ulubiony krupnik na podrobach.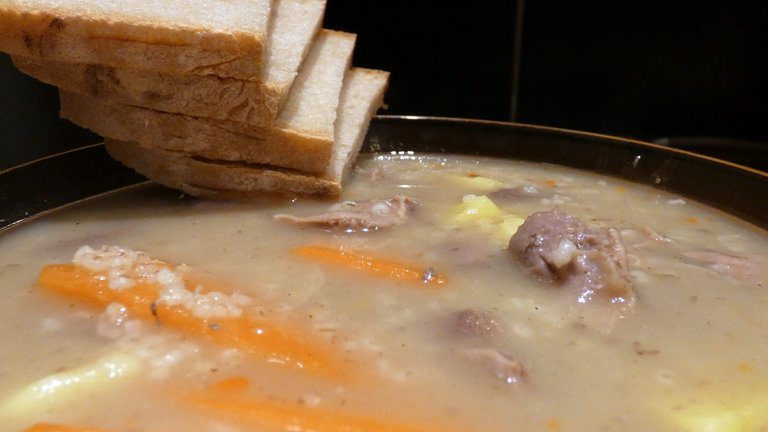 Ingredients
Składniki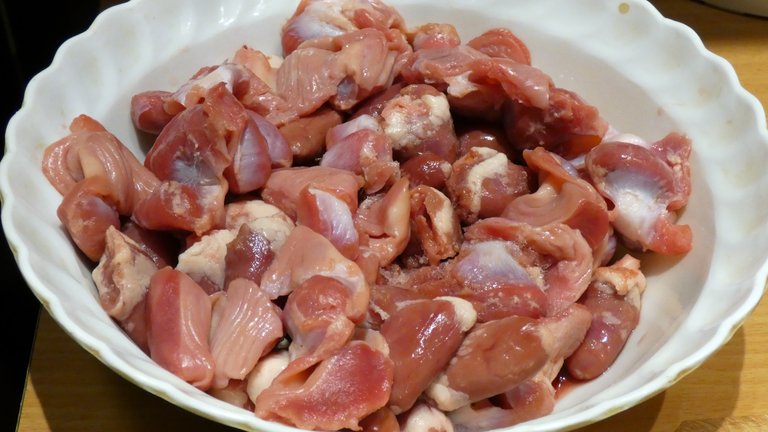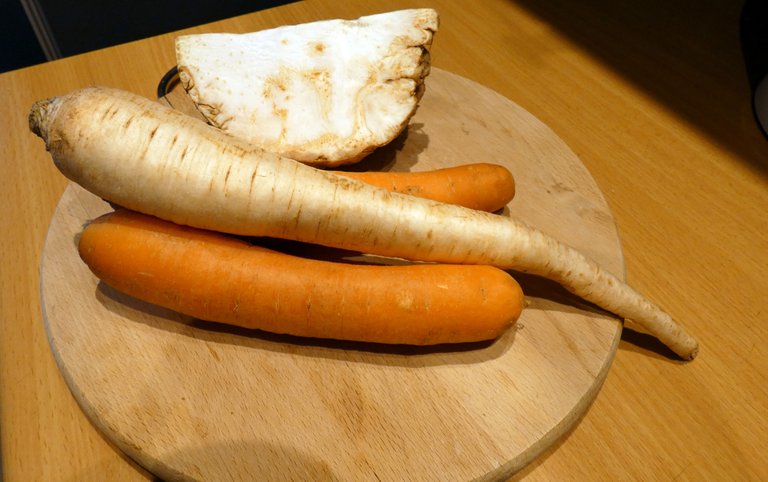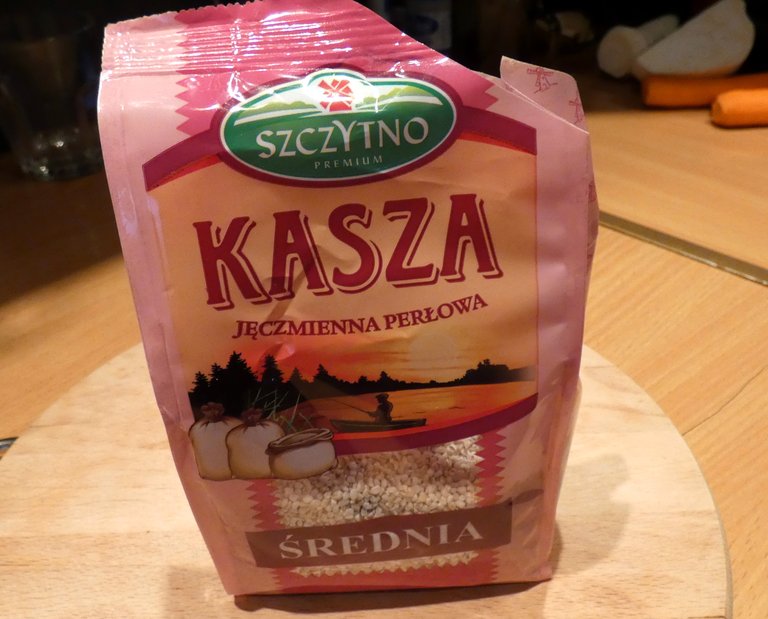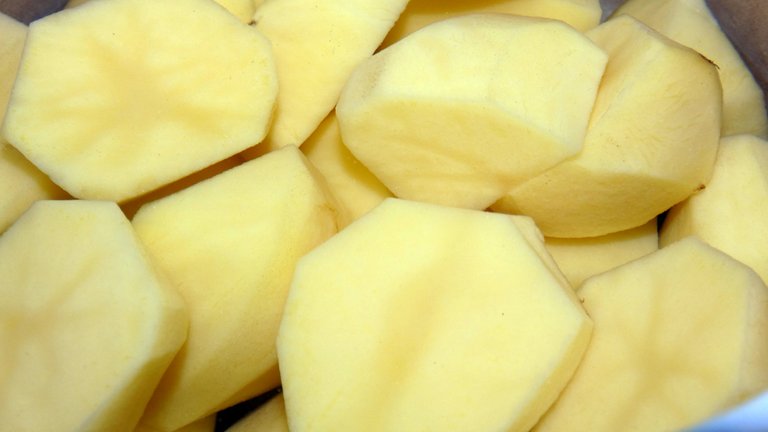 0.5 kg of chicken hearts, 0.5 kg of chicken stomachs, 1/2 cup of barley, a few potatoes, vegetables, celery root, parsley root, carrot, salt, pepper, bay leaf, allspice, soy sauce, or sauce maggi.
0,5 kg serc drobiowych, 0,5 kg żołądków drobiowych, 1/2 szklanki kaszy jęczmiennej, , kilka ziemniaków, warzywa, seler korzeń, pietruszka korzeń, marchewka, sól, pieprz, liść laurowy, ziele angielskie, sos sojowy, lub sos typu maggii.
Preparation of giblets
Przygotowanie podrobów
We wash hearts and stomachs thoroughly. We remove the fat mass from the hearts and the outer membrane from the stomachs.
Serca i żołądki dokładnie myjemy. Z serc usuwamy masę tłuszczową, natomiast z żołądków zewnętrzną błonę.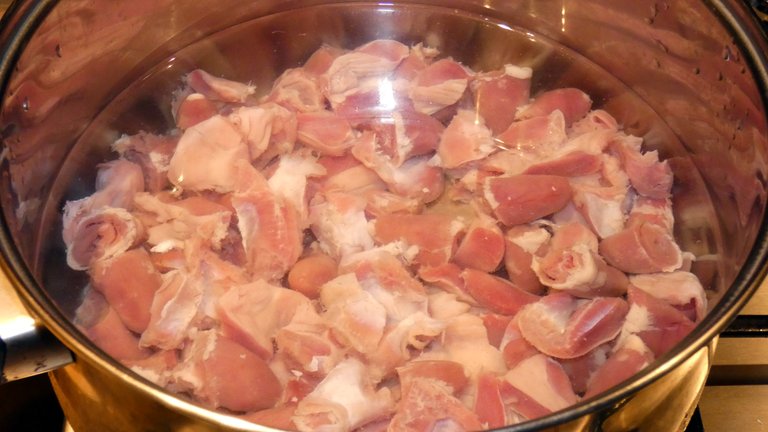 Put stomachs and hearts prepared in this way into a pot with cold water and bring to a boil. When the giblets boil, collect the cut protein.
Tak przygotowane żołądki i serca wkładamy do garnka z zimną wodą i doprowadzamy do wrzenia. Gdy podroby się zagotują, zbieramy ścięte białko.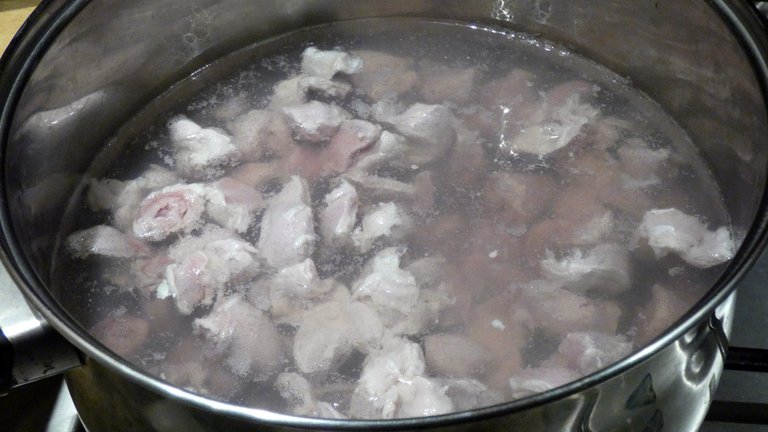 To the resulting stock, we add purified barley, spices, i.e. bay leaf, allspice, ground black pepper and magic.
Do powstałego wywaru dodajemy oczyszczoną kaszę jęczmienną, przyprawy, czyli liść laurowy, ziele angielskie, zmielony czarny pieprz oraz magii.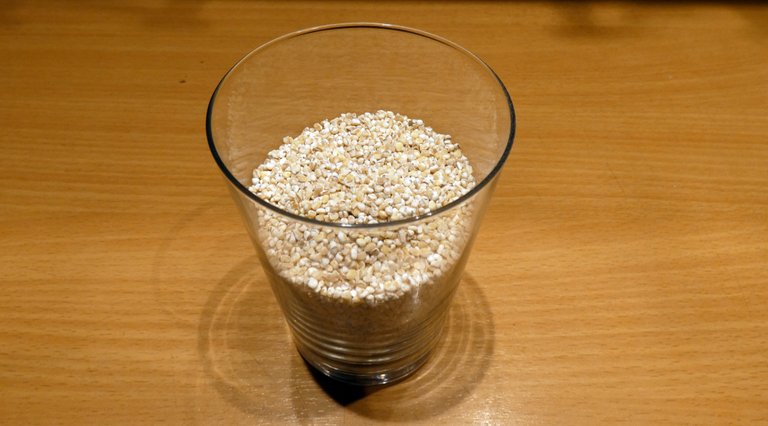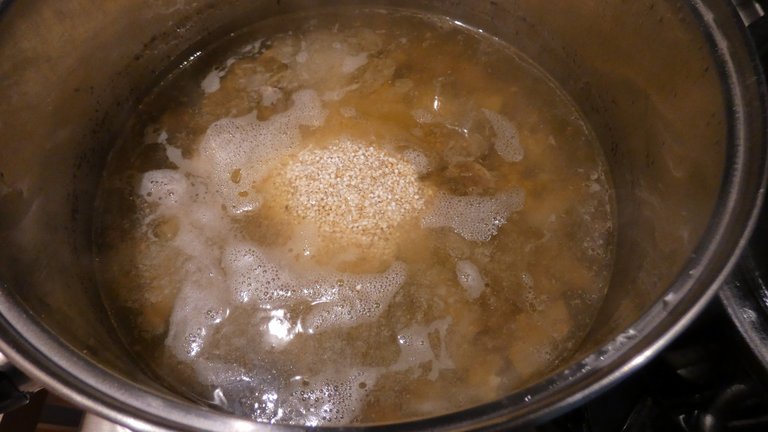 In the next step, add vegetables, i.e. peeled carrot, peeled celery and parsley root.
W kolejnym kroku dodajemy warzywa, czyli obraną marchewkę, obrany korzeń selera i pietruszki.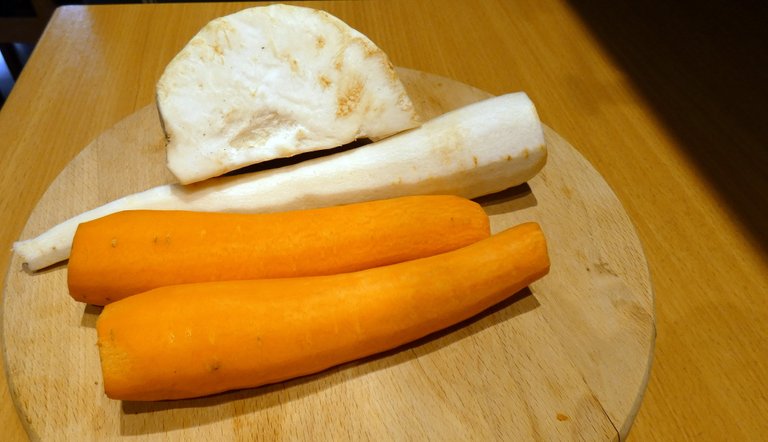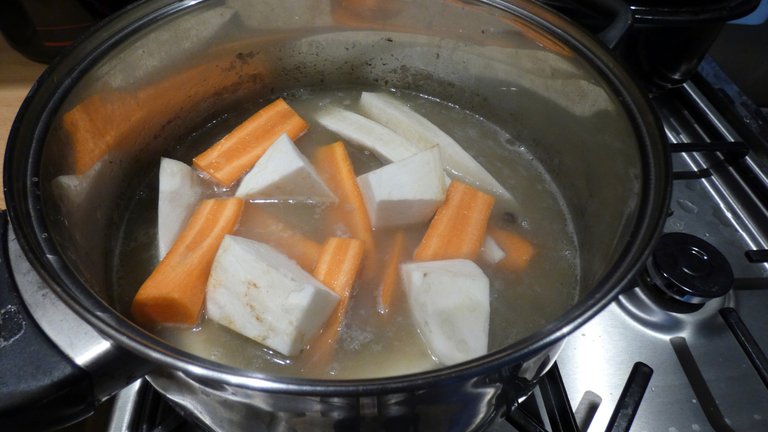 Cook all ingredients until tender.
Gotujemy wszystkie składniki do miękkości.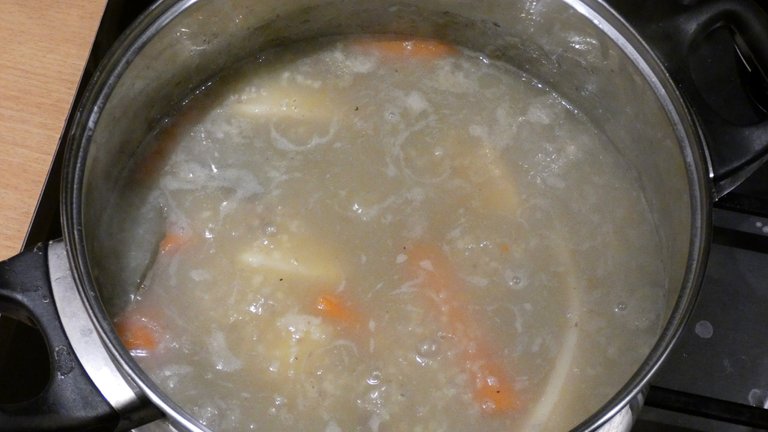 Then we peel the potatoes and cut them into cubes. Boil in salted water until soft.
Następnie obieramy ziemniaki i kroimy w kostkę. Gotujemy w osolonej wodzie do pełnej miękkości.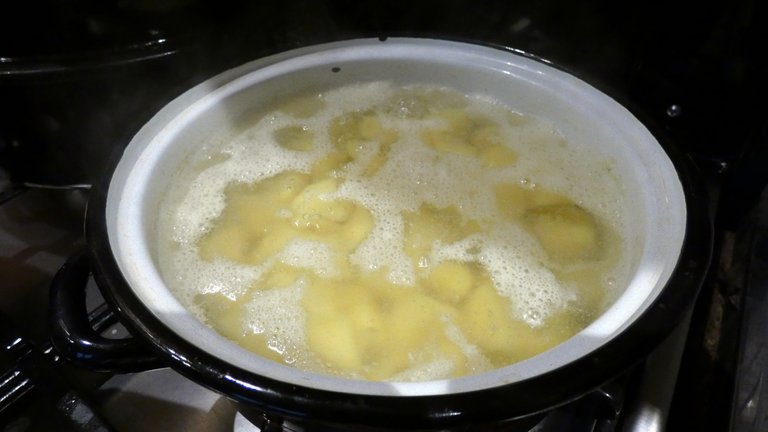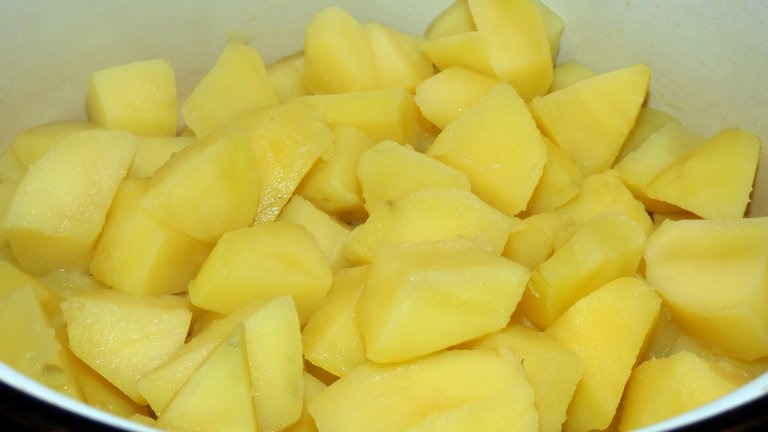 We add the previously cooked potatoes to the prepared soup. Krupnik ready to serve.
Dodajemy ugotowane wcześniej ziemniaki do przygotowanej zupy. Krupnik gotowy do podania.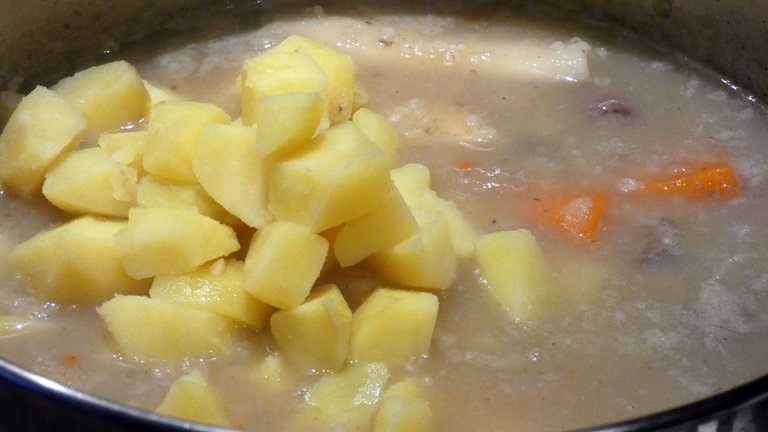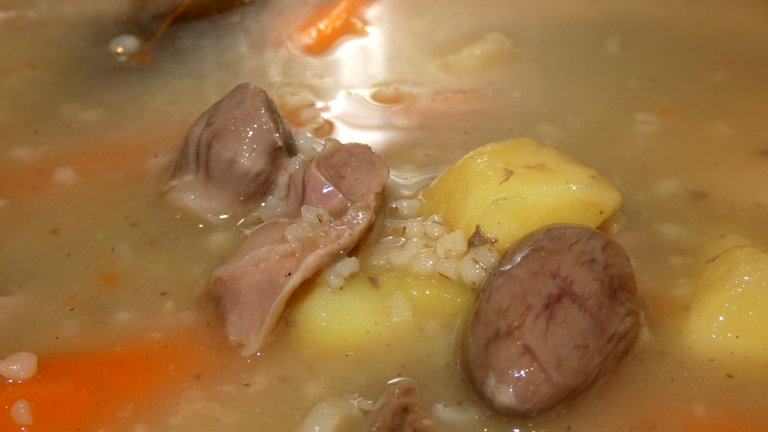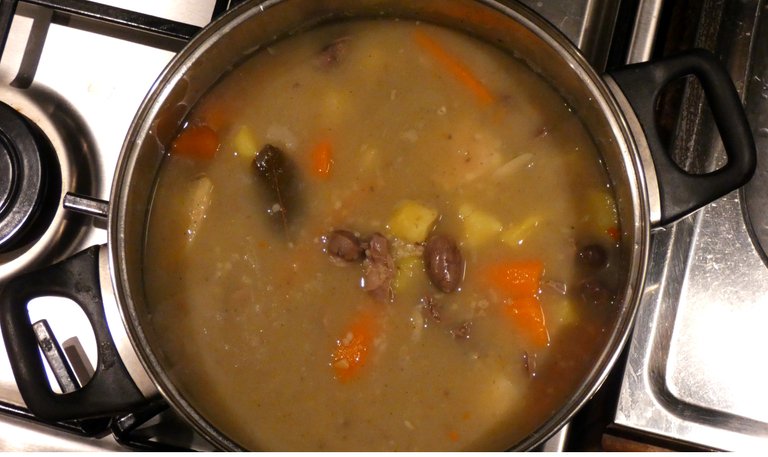 Way of giving
Sposób podania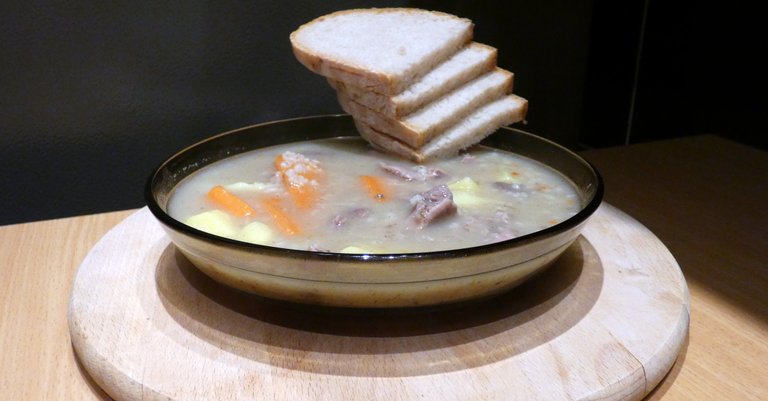 We serve it with fresh bread, preferably wheat and rye bread
Podajemy ze świeżym pieczywem, najlepiej chlebem pszenno-żytnim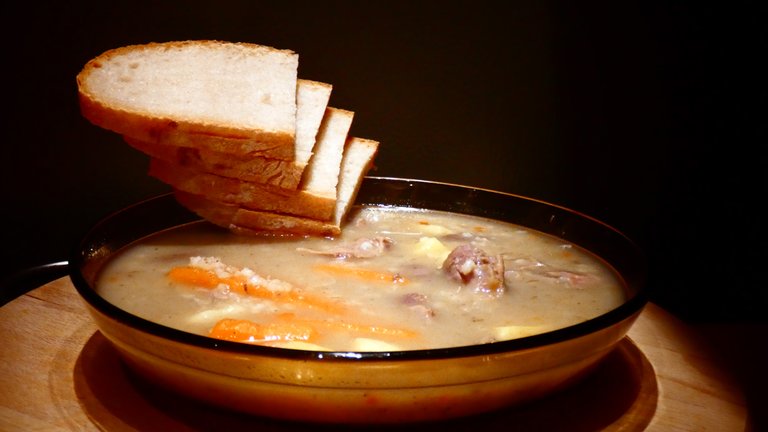 Smacznego
Enjoy 😋