Jajecznica z darów lasu. Nieważna jest ilość, ważne jest co ty potrafisz z tego zrobić.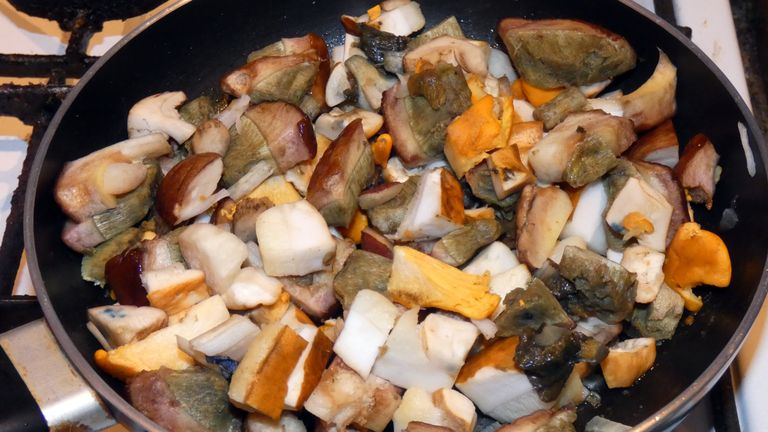 Although in the forest the conditions for the growth of mushrooms are theoretically good, unfortunately there are too many of them. But as they say, it's better than nothing. So we were content with a modest harvest.
Choć w lesie teoretycznie warunki do wzrostu grzybów są dobre, to niestety jest ich jak na lekarstwo. Ale jak to mawiają, lepszy rydz niż nic. Zadowoliliśmy się więc skromnymi zbiorami.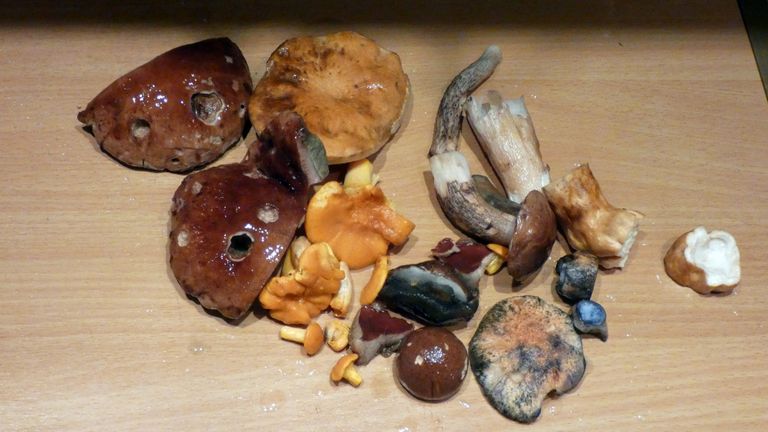 A few porcini mushrooms, boletus mushrooms, butter mushrooms and chanterelles, and one fir mushroom are obviously not enough for soup or other preserves. Successfully, however, it is enough for multi-mushroom scrambled eggs.
Kilka borowików, koźlarzy, maślaków i pieprzników jadalnych, oraz jeden rydz jodłowy, to oczywiście za mało na zupę, czy inne przetwory. Z powodzeniem jednak wystarcza to na jajecznicę wielogrzybową.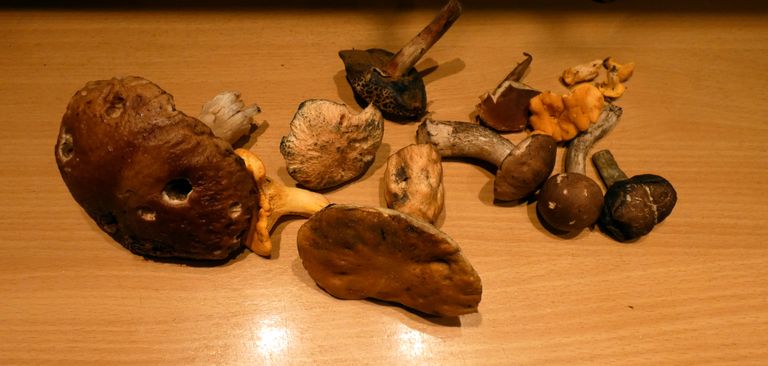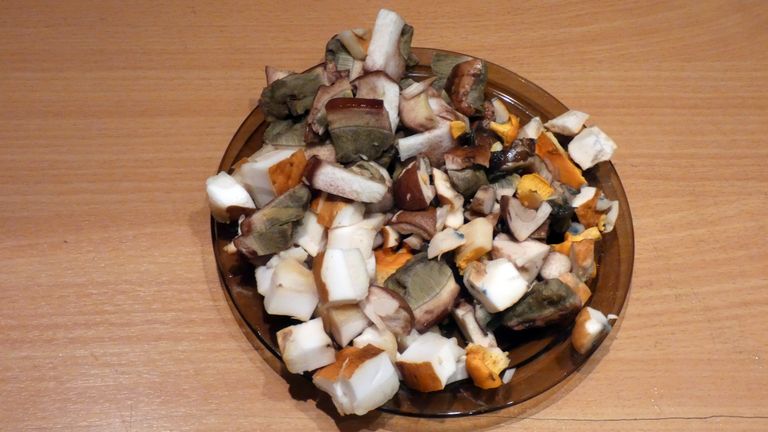 So I did. I cleaned the mushrooms and rinsed them under running cold water. I cut them all into cubes, not too small, because when the mushrooms give up water, they will shrink significantly.
Tak też zrobiłem. Grzybki oczyściłem i wypłukałem pod bierzącą zimną wodą. Wszystkie pokroiłem w kostkę, niezbyt drobną, bo gdy grzyby oddadzą wodę znacznie się skurczą.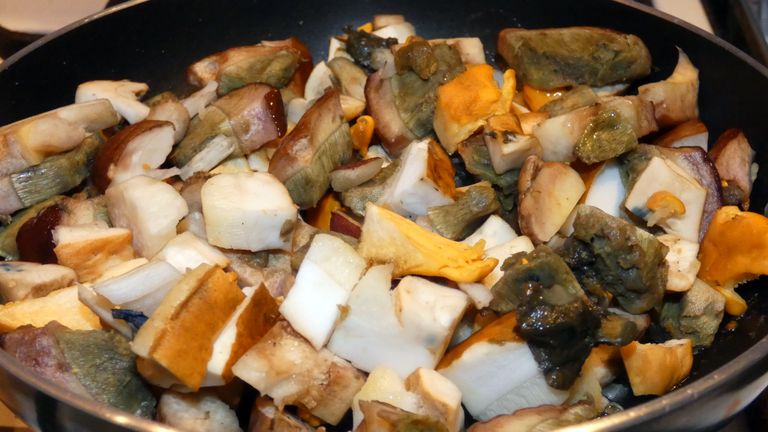 Next, I melted a fairly large piece of real butter in a pan, and added the diced onion.
Następnie na patelni roztopiłem dość spory kawałek prawdziwego masła, i dodałem pokrojoną w kostkę cebulę.
When the onion was already glazed, in the next step I added chopped mushrooms, some salt, pepper, soy sauce and stewed until most of the water evaporated.
Gdy cebulka się już zeszkliła w kolejnym kroku dodałem pokrojone grzyby, trochę soli, pieprzu, sosu sojowego i dusiłem do momentu, aż odparuje większa część wody.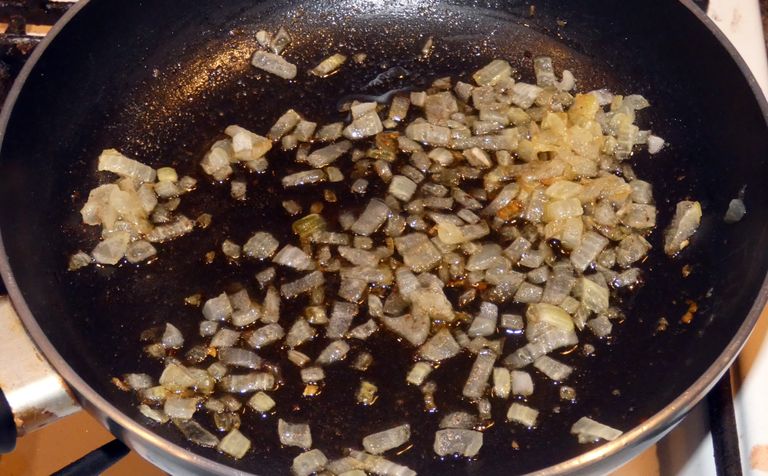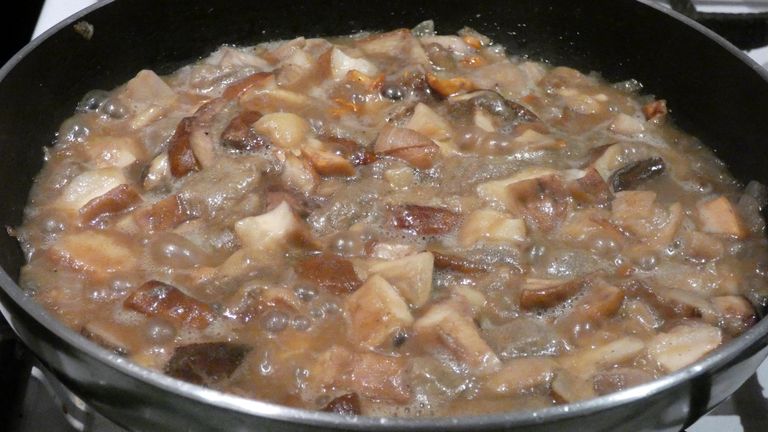 When the mushrooms and onions were drained of water and slightly fried, I added a few chicken eggs. Traditionally, I first bring the whites to the curd, and only then spread the yolks.
Gdy grzyby i cebula były już pozbawione wody i lekko podsmażone, dodałem kilka kurzych jajek. Ja tradycyjnie, najpierw doprowadzam białko do ścięcia, a dopiero potem rozprowadzam żółtka.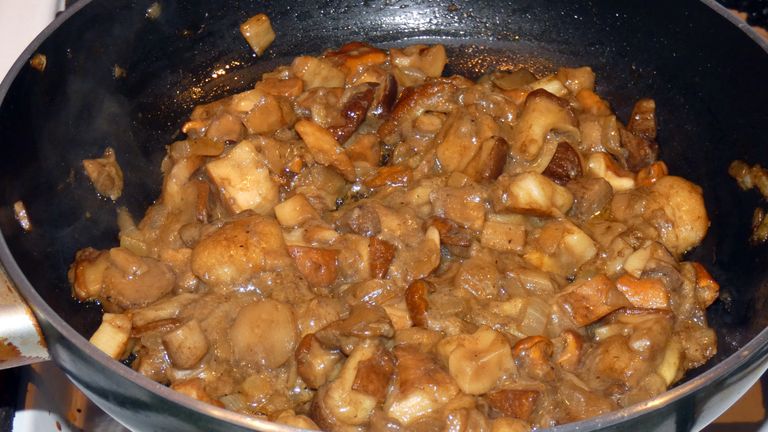 I keep stirring it for a while until everything is slightly curdled, but not completely.
Chwilę jeszcze intensywnie mieszam aby wszystko lekko się ścięło, ale nie do końca.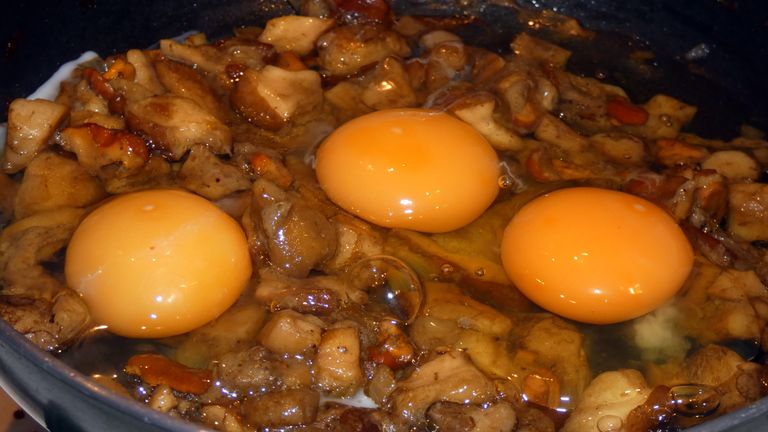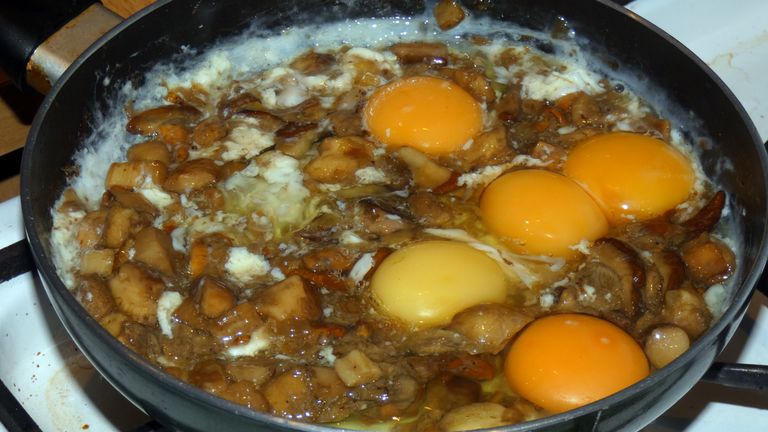 Serves with fresh white bread, optionally with fresh bread.
Podaje ze świeżym białym pieczywem, ewentualnie ze świeżym chlebem.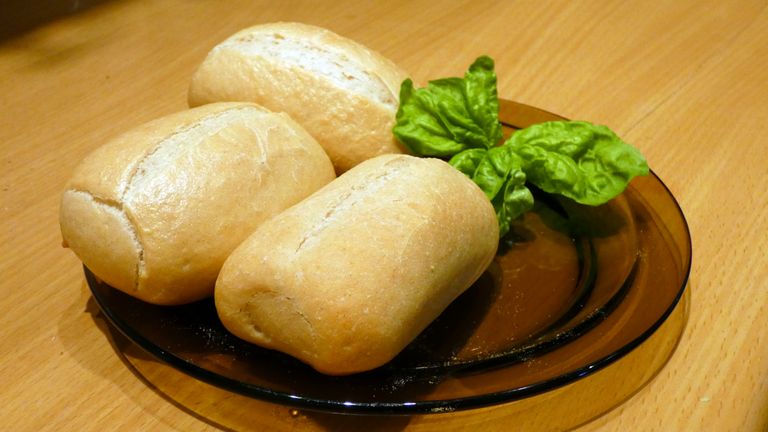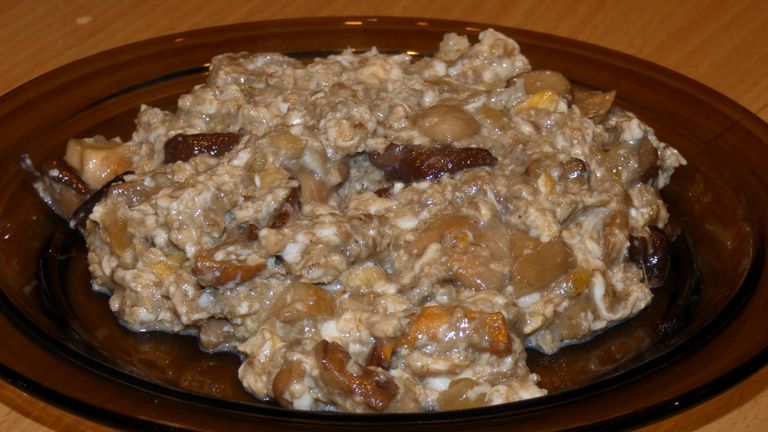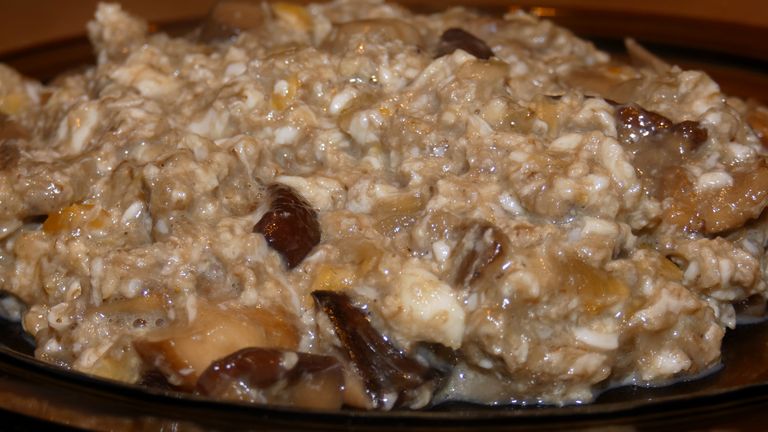 Enjoy your meal😋
Smacznego😋

Photo: Panasonic Lumix
© copyright marianomariano