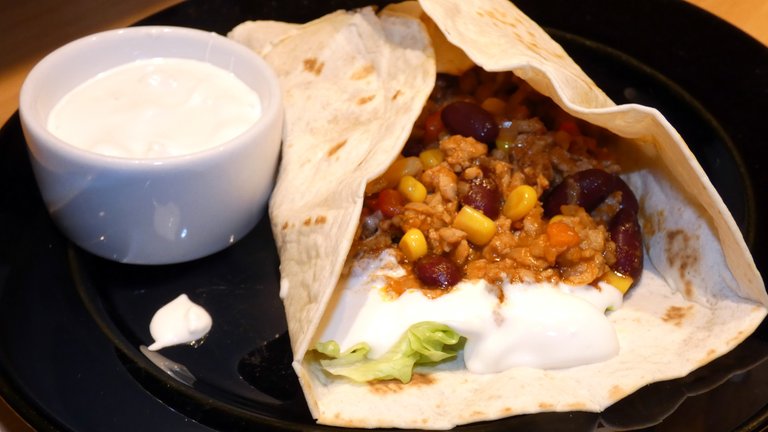 Eat and cry
Jedz i płacz
If you want to piss off your husband or partner, then make him food very tasty, but problematic to eat. They run down the chin, fall on the T-shirt and pants. He will curse, smack, cry and swallow large chunks all at once.
Jeśli chcesz wkurzyć męża lub partnera, to zrób mu bardzo smaczne jedzenie, ale problematyczne w spożyciu. Nich cieknie po brodzie, spada na koszulkę i spodnie. Będzie klął, mlaskał, płakał i połykał duże kawałki jednocześnie.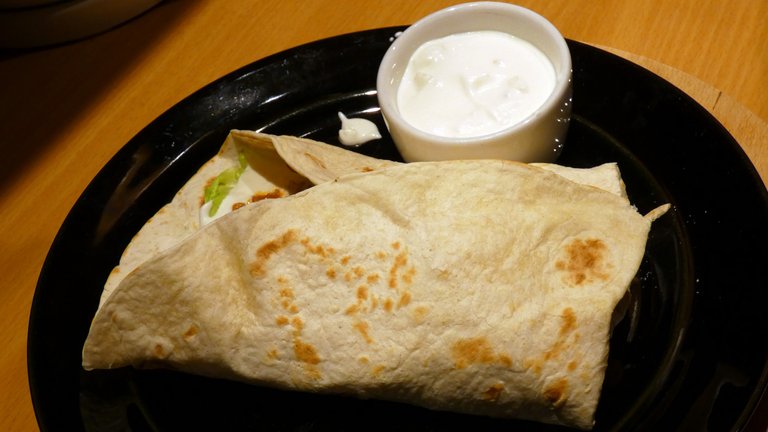 Ingredients
Składniki
4 large tortilla pancakes, ground pork and beef meat, canned corn, canned red beans, onion, garlic, plain yogurt, tomato, fresh red and green peppers, spices, hot pepper powder, cumin, pepper, herbs, oregano, basil, salt, soy sauce, a few leaves of lettuce.
4 duże placki tortilli, mielone mięso wieprzowo-wołowe, kukurydza konserwowa, czerwona fasola konserwowa, cebula, czosnek, jogurt naturalny, pomidor, świeża czerwona i zielona papryka, przyprawy, ostra papryka w proszku, kumin, pieprz, zioła, oregano, bazylia, sól, sos sojowy, kilka listków sałaty.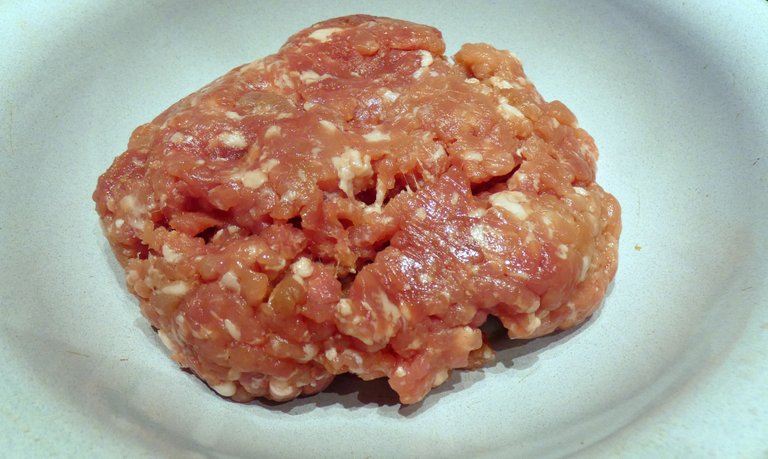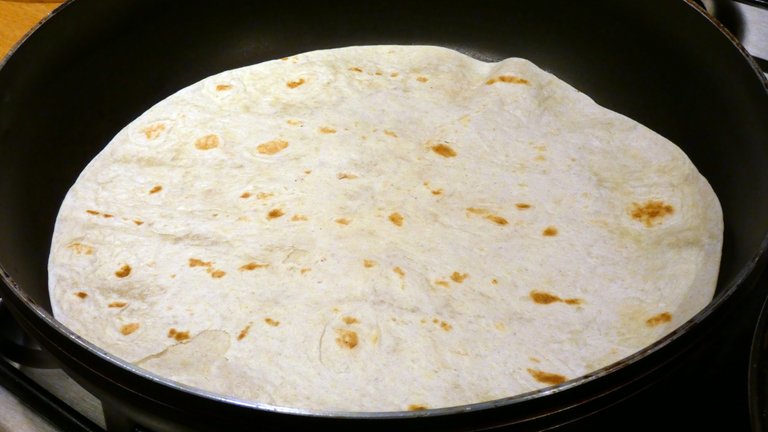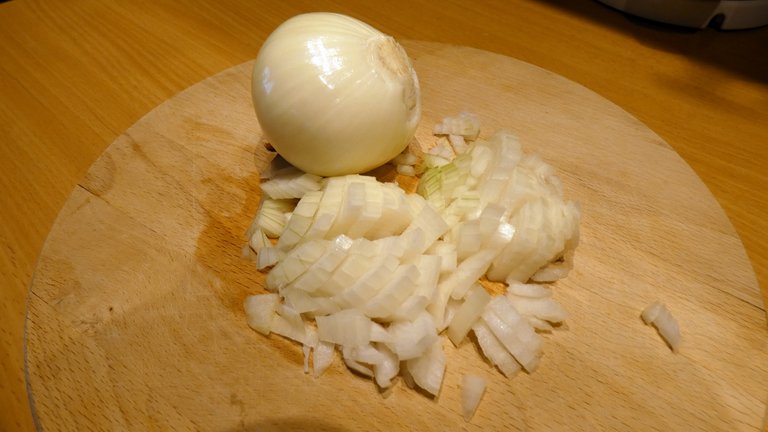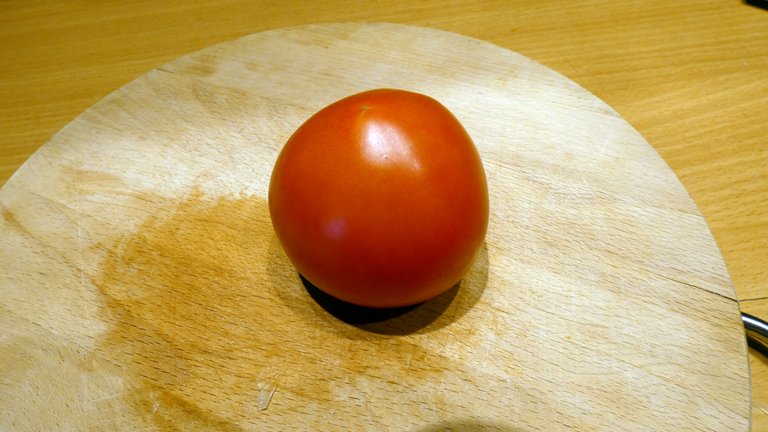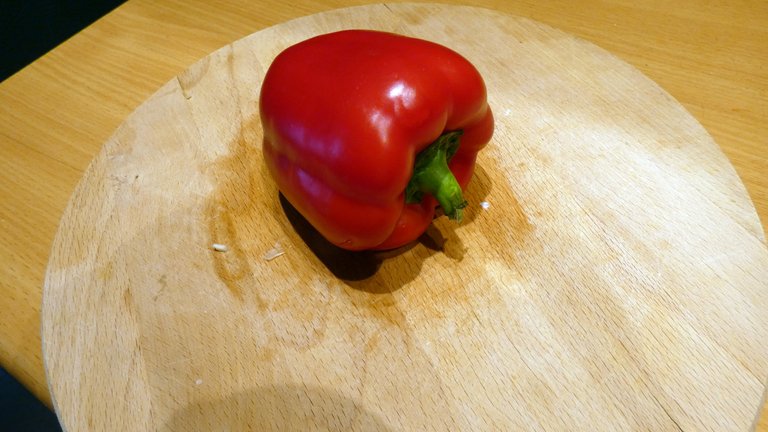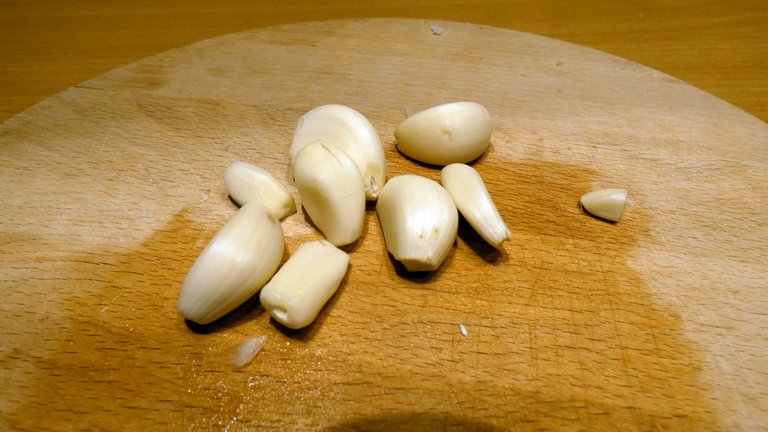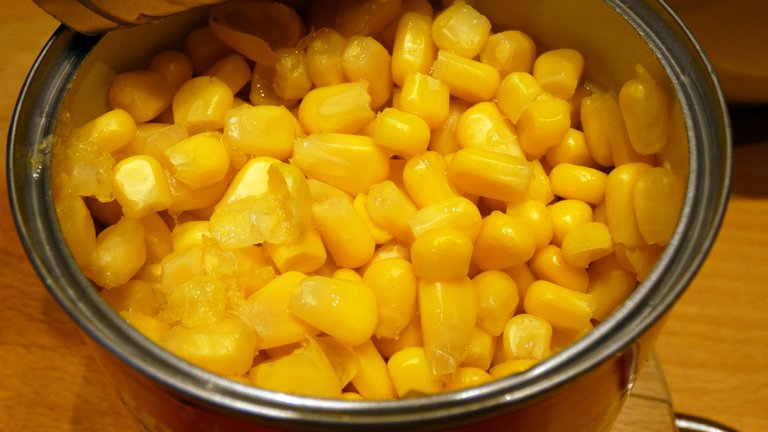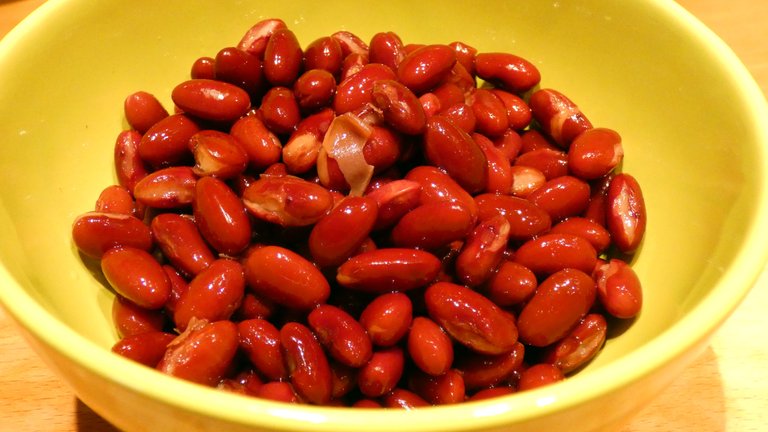 Preparation of meat for tortillas
Przygotowanie mięsa do tortilli
Add herbal spices, soy sauce, hot pepper, cumin to the meat and mix everything thoroughly.
Do mięsa dodajemy przyprawy ziołowe, sos sojowy, ostrą paprykę, kumin i wszystko dokładnie mieszamy.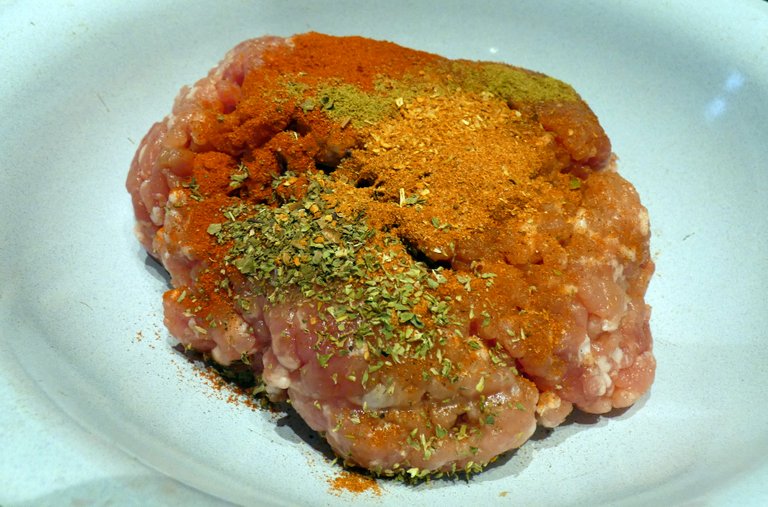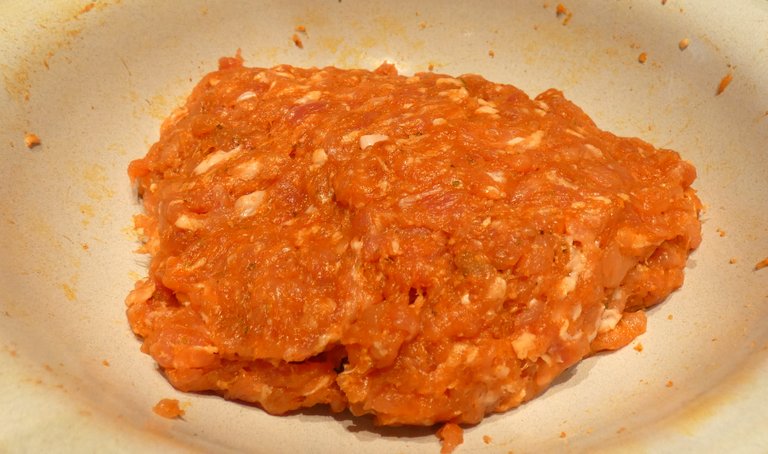 Then, in hot oil, fry the diced onion until it is translucent.
Następnie na rozgrzanym oleju podsmażamy pokrojoną w kostkę cebulę, tak aby się zeszkliła.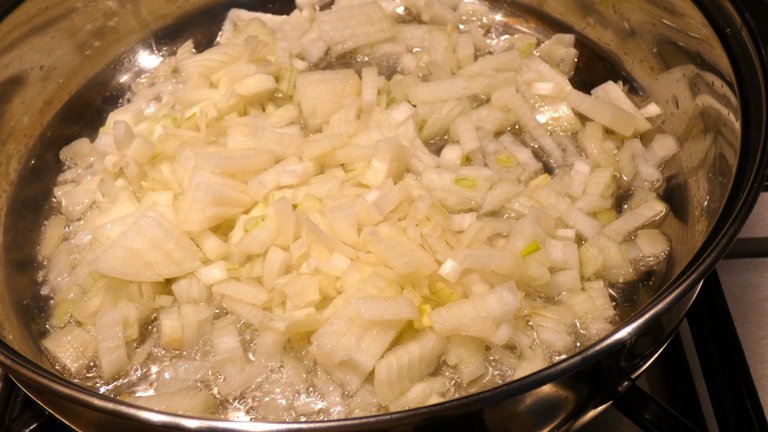 In the next step, dice the pepper and chop the garlic very finely. Add everything to the fried onion and fry for a few minutes.
W kolejnym kroku kroimy paprykę w kostkę, a czosnek siekamy bardzo drobno. Całość dodajemy do podsmażonej cebuli i smażymy kilka minut.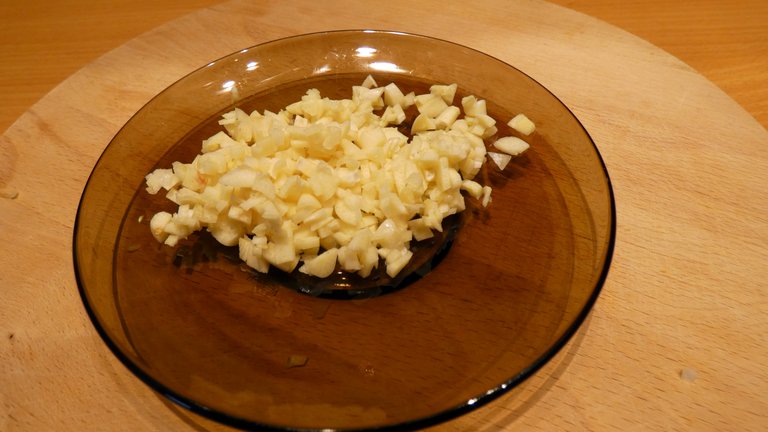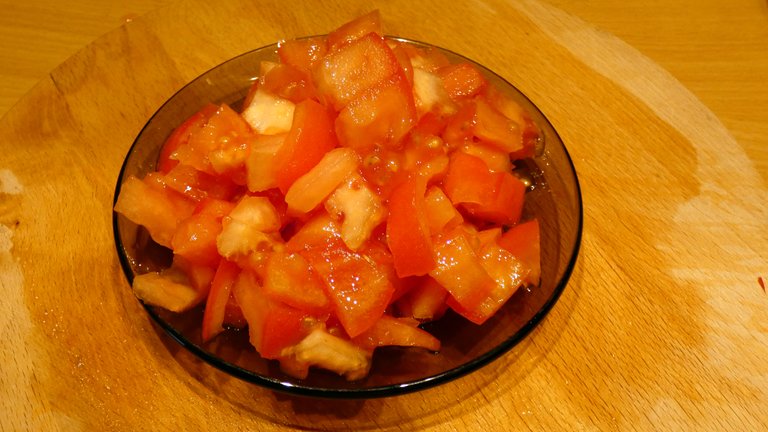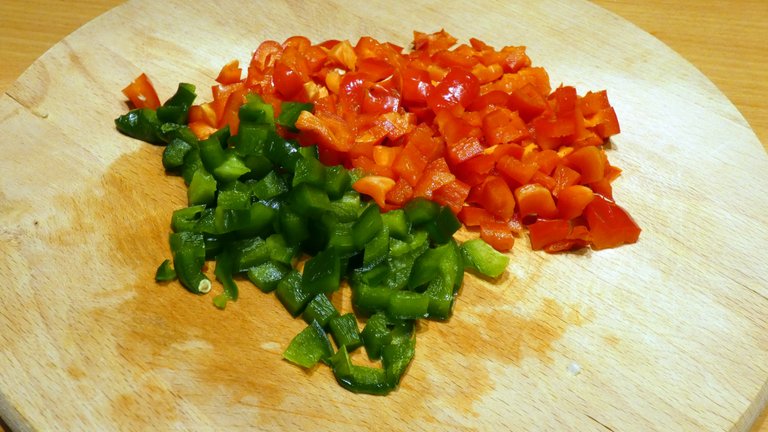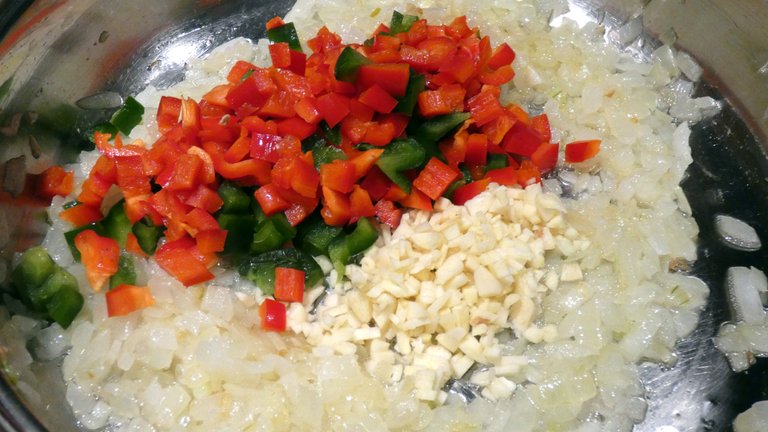 Add the previously prepared meat to the fried vegetables, season the whole with spices and soy sauce and fry until the meat is soft.
Do podsmażonych warzyw dodajemy przygotowane wcześniej mięso, całość doprawiamy przyprawami i sosem sojowym i smażaymy, aż mięso będzie miękkie.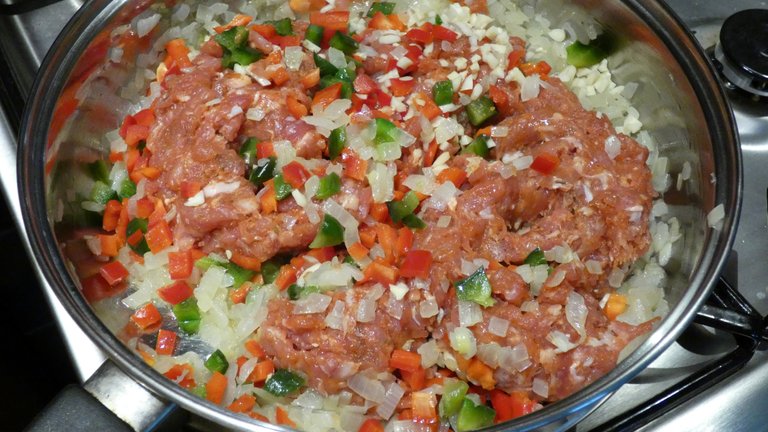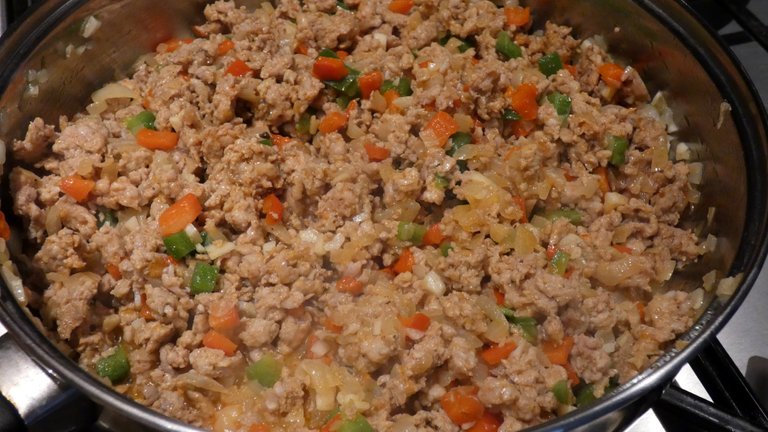 Then add diced tomatoes, corn and beans and stew until stuffing with a firm consistency.
Następnie dodajemy pokrojone w kostkę pomidory, kukurydzę oraz fasolę i dusimy do uzyskania farszu o w miarę zwartej konsystencji.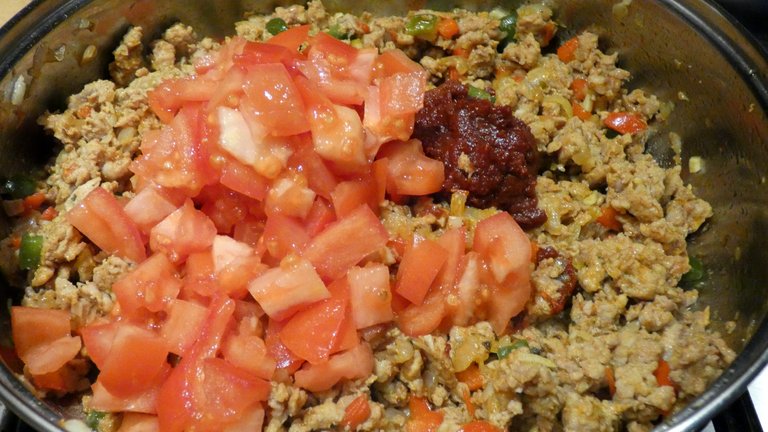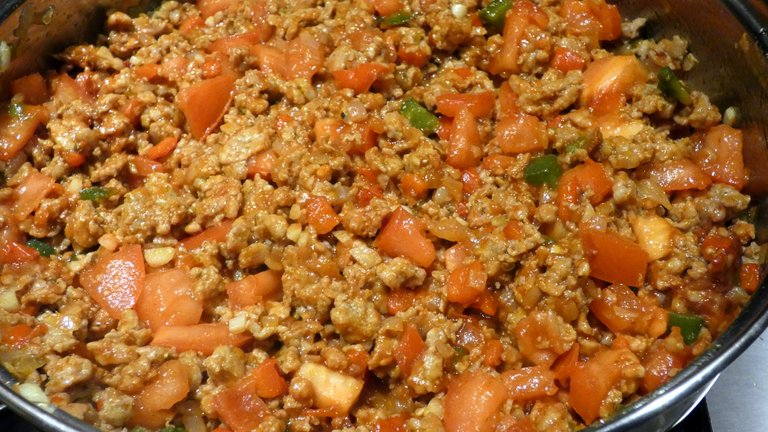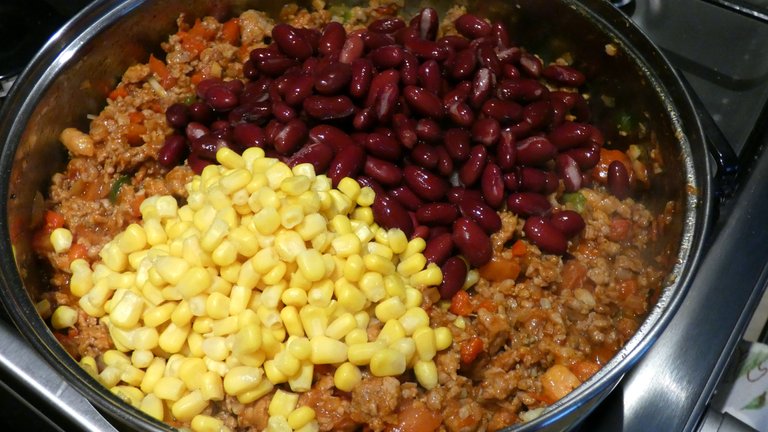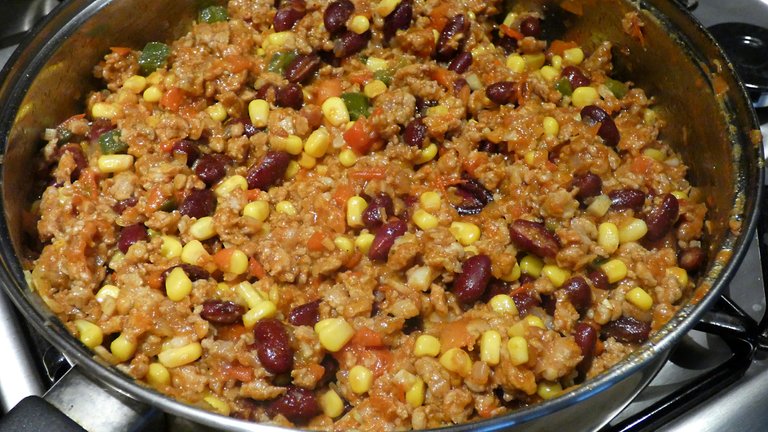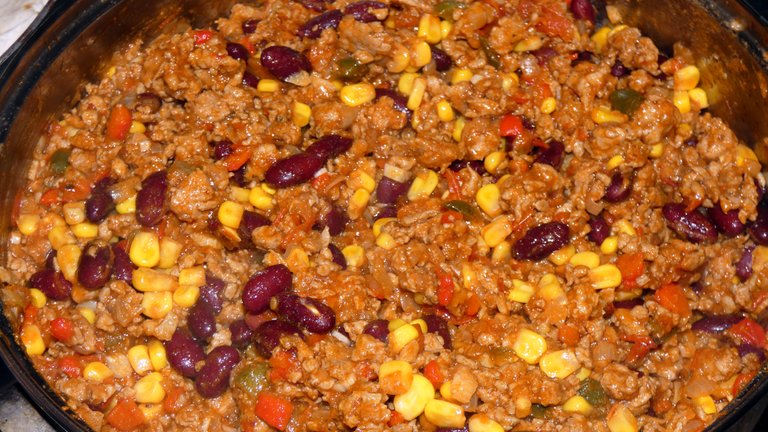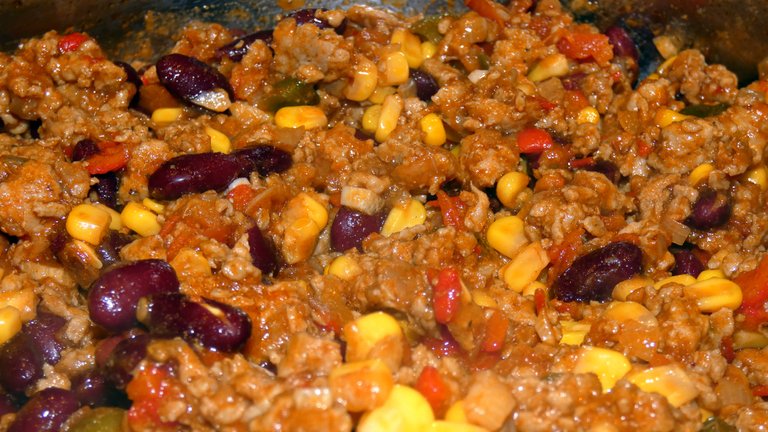 Wrapping tortillas with stuffing
Zawijanie tortilli z farszem
Podgrzewamy placki tortilli na patelni bez użycia tłuszczu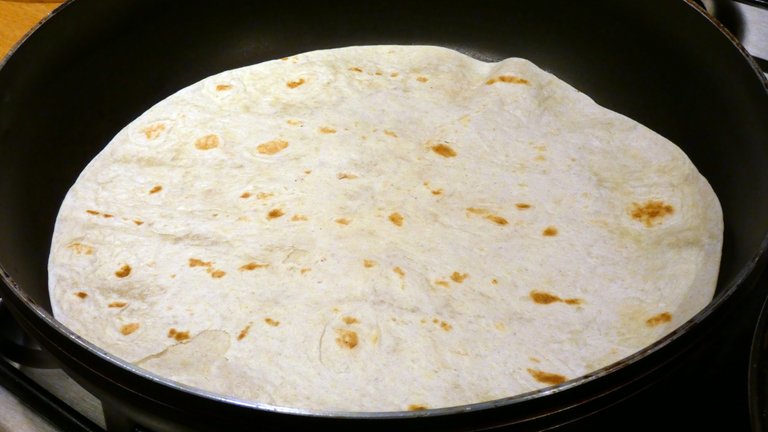 Put the stuffing on the heated pancakes and wrap them in such a way that the bottom of the tortilla is closed and forms a kind of pocket for the stuffing. Close the whole thing on the sides and the tortilla is ready.
Do podgrzanych naleśników nakładamy farsz i zawijamy w taki sposób, aby dół tortilli był zamknięty i stanowił swego rodzaju kieszonkę na farsz. Całość domykamy po bokach i tortilla gotowa.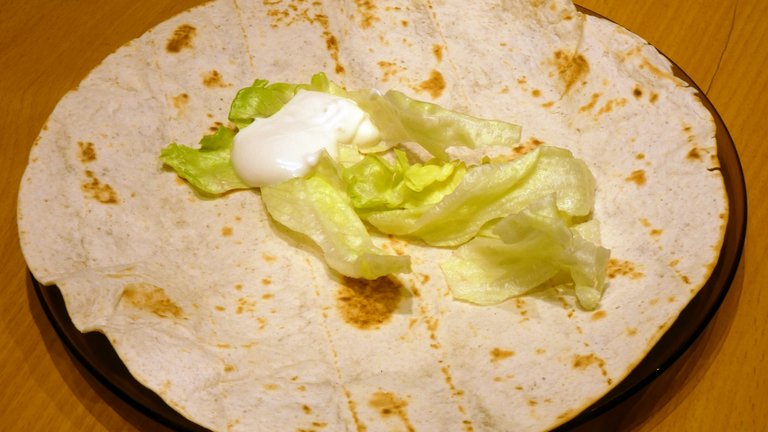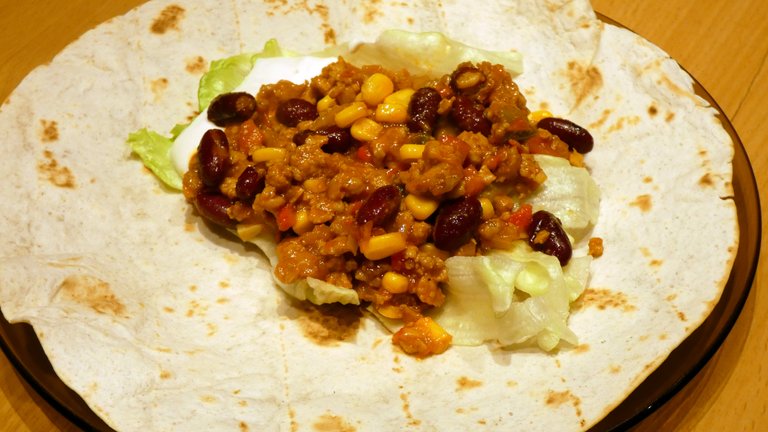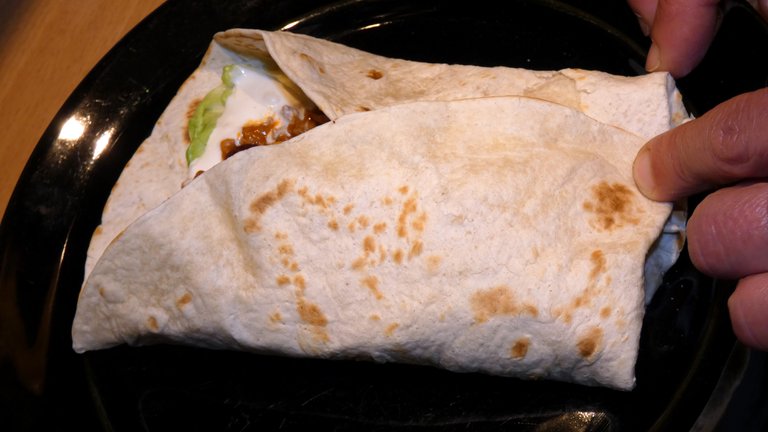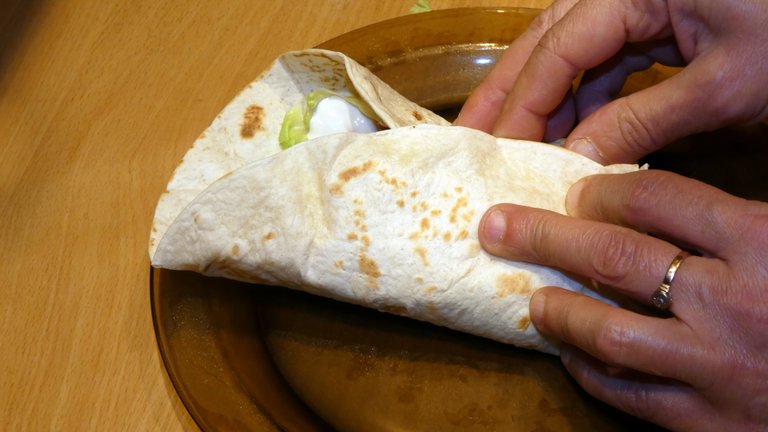 Way of giving
Sposób podania
The tortilla is best served warm with a garlic yoghurt sauce. it is also worth having a few napkins and a bib.
Tortillę najlepiej podawać na ciepło z sosem czosnkowo-jogurtowym. warto również zaopatrzyć się w kilka serwetek i śliniaczek.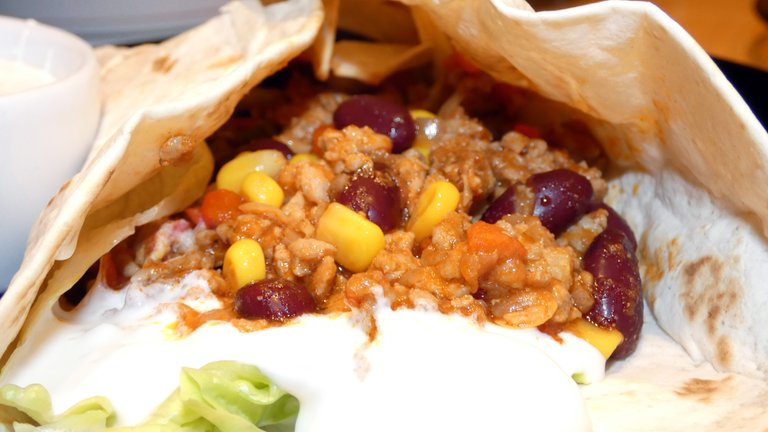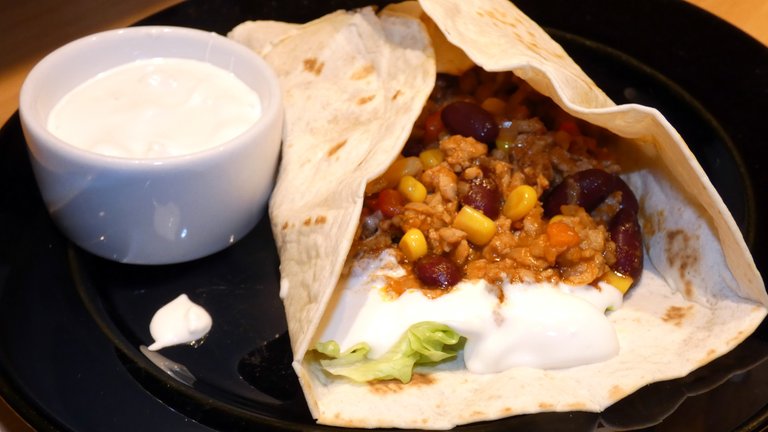 Smacznego
Enjoy 😋