Components
    Dried porcini mushrooms (there may be other mushrooms, boletes, mushrooms) about 15-20 dkg. Sauerkraut 250 g, 2 large onions, flour, egg, butter, spices, salt, pepper, magic (or soy sauce)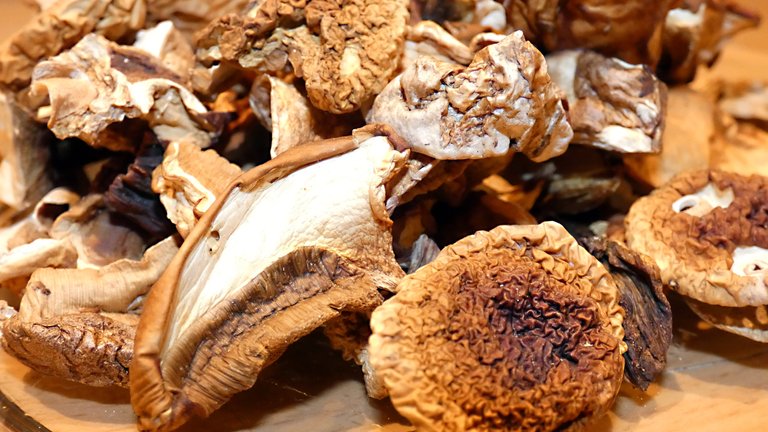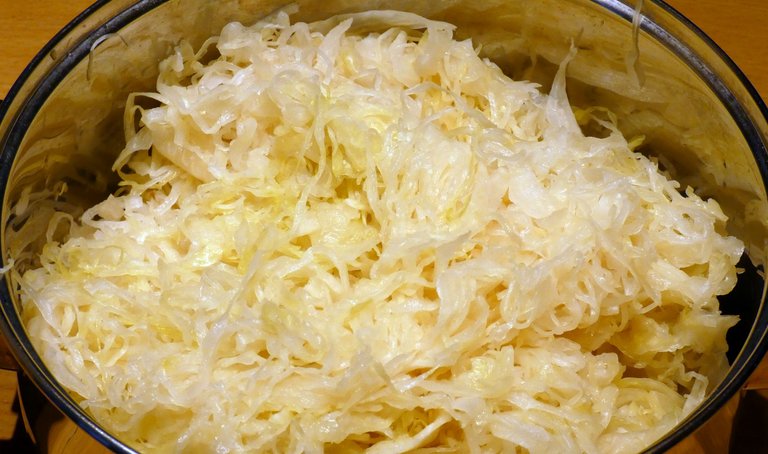 Preparation of mushroom and cabbage stuffing and fried onions
    Soak the mushrooms in cold water, rinse thoroughly to get rid of sand. We cut into smaller pieces. Rinse the sauerkraut, drain the excess acid, put it in a pot and cook.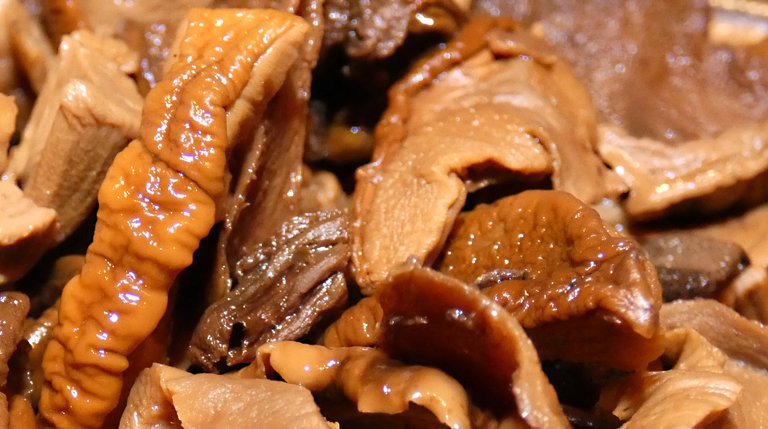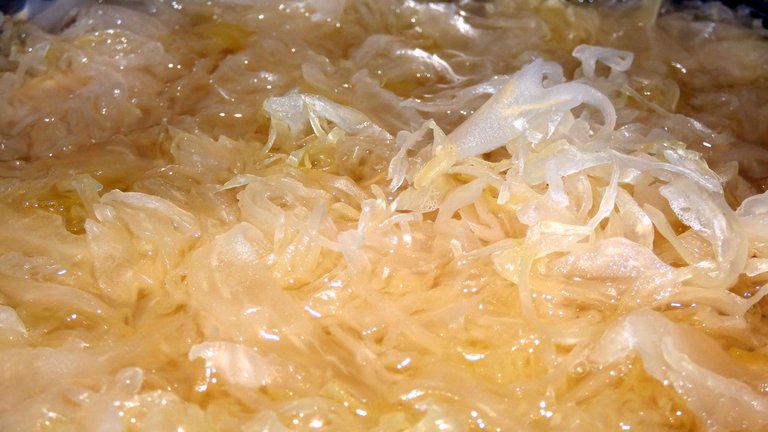 After cooking the mushrooms, cut them into small pieces. We drain the cabbage, cool it and also finely cut it more in the same proportions.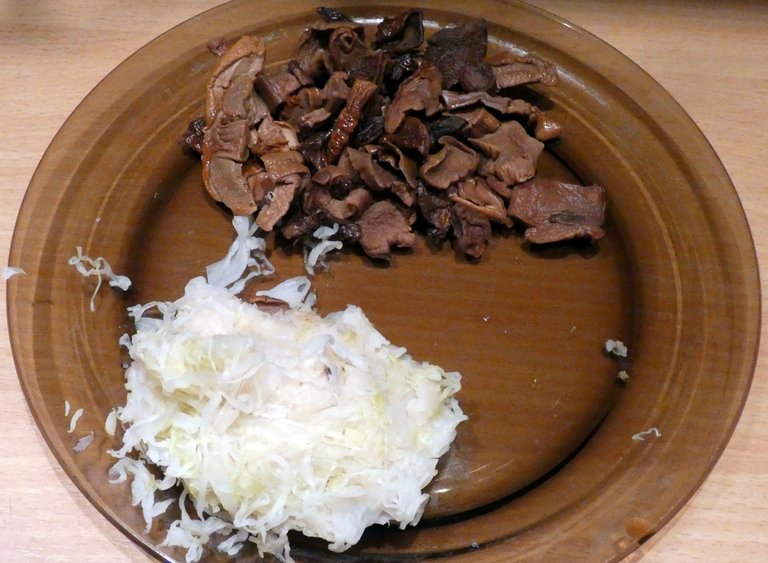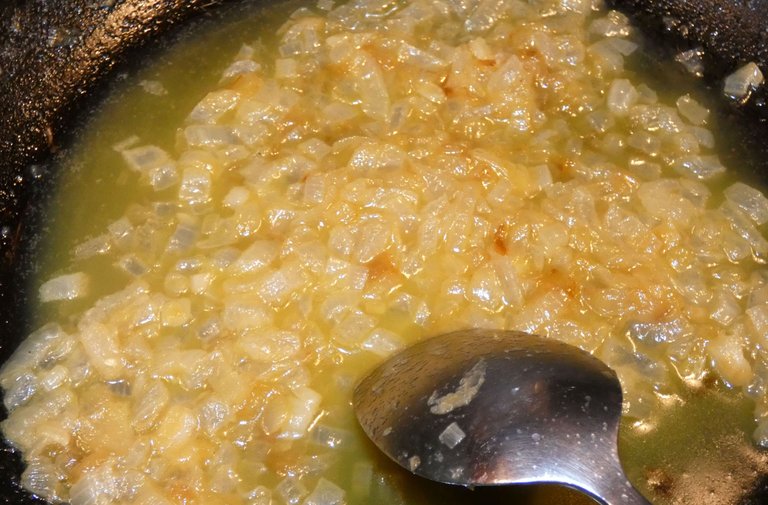 We mix the ingredients: sauerkraut, mushrooms, and fried onion in butter. Add spices, salt, soy sauce, pepper and knead a coherent mass into mira. The stuffing for the dumplings is ready :)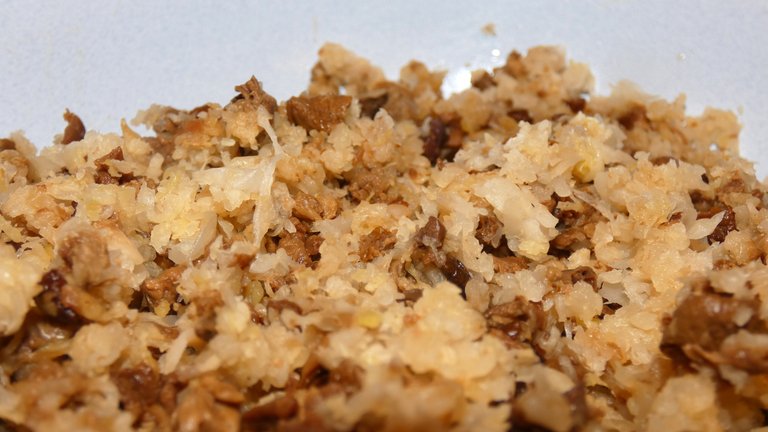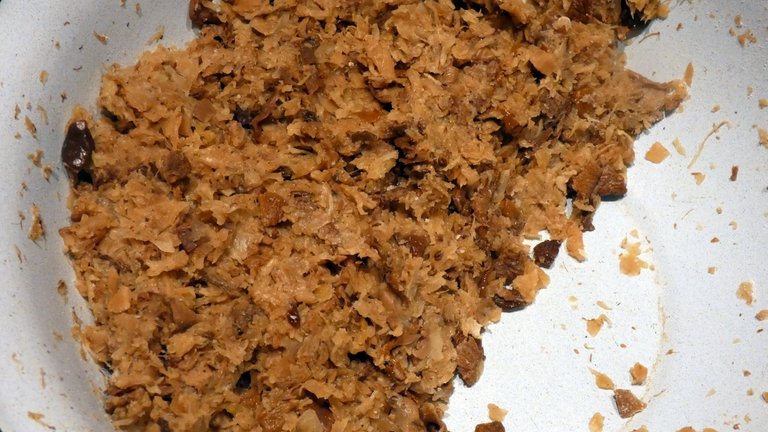 The preparation of the dough is classic, as for all dumplings. Add one egg to the flour, a little water and a little salt and knead it into a mass, then roll it out. Cut out circles with a glass (size depends on your preferences).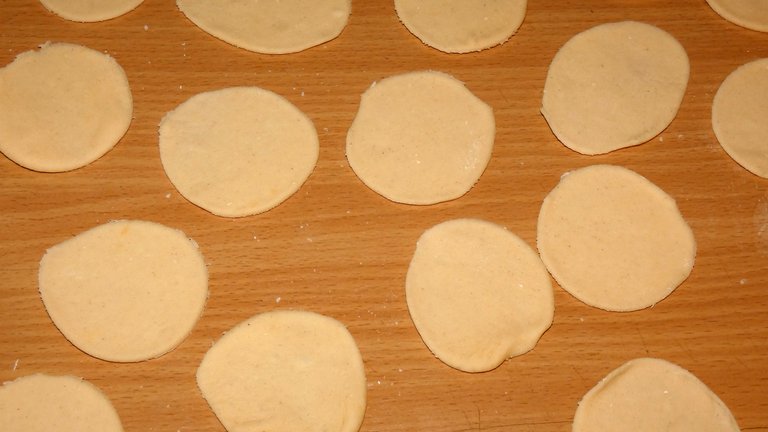 We make dumplings
  Put the appropriate amount of stuffing into the cut circles and seal them according to the diagram below. Put the finished dumplings aside.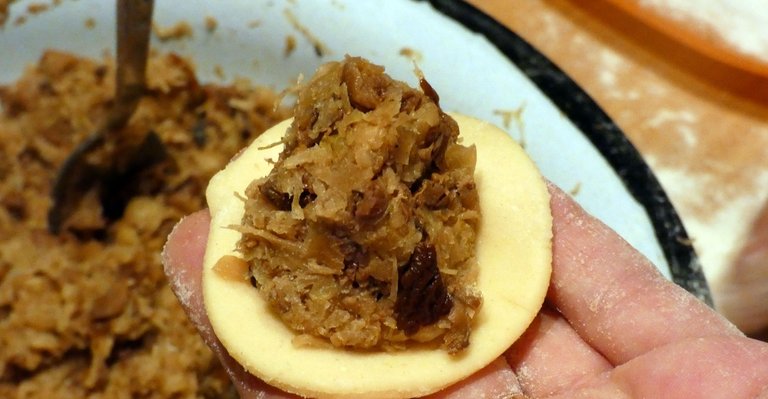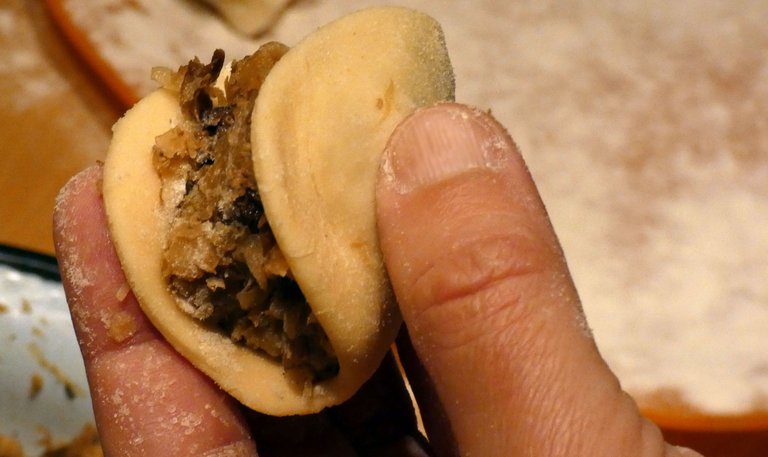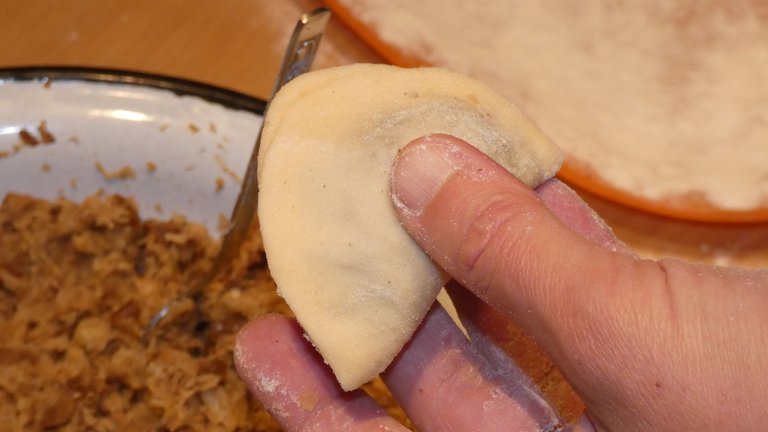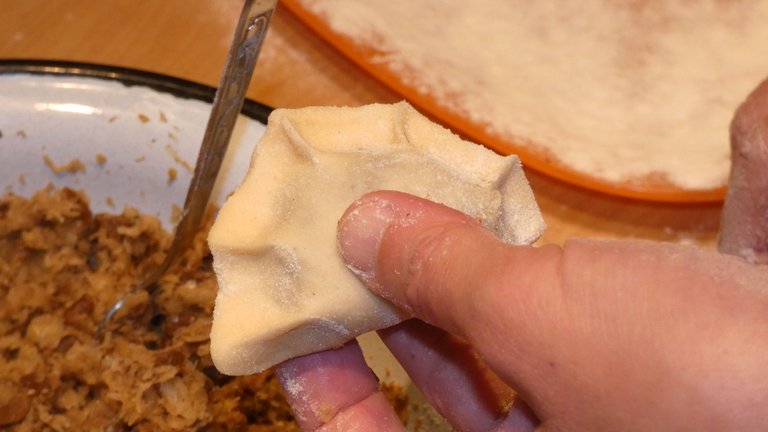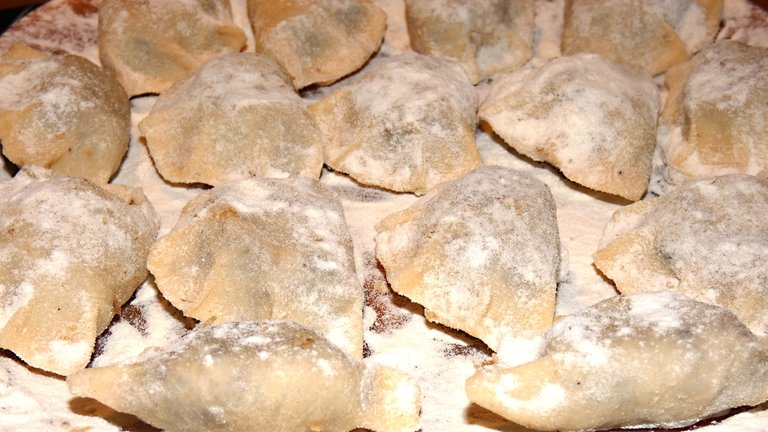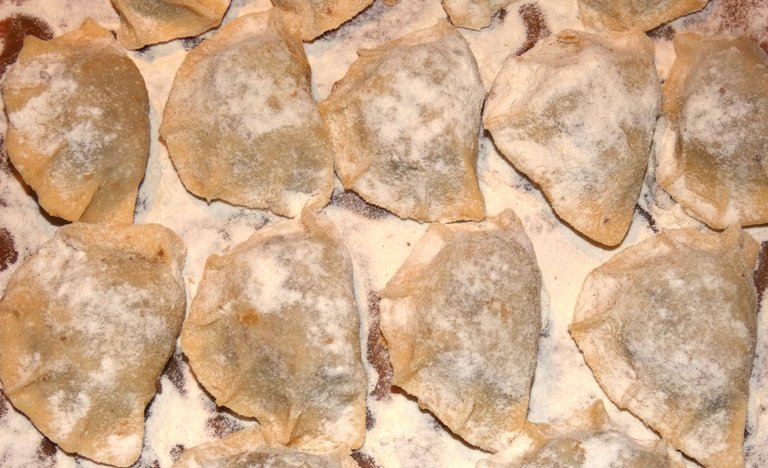 The way of serving
    After boiling in salt water, serve with onion fried until golden, or with melted real butter. I prefer the second way.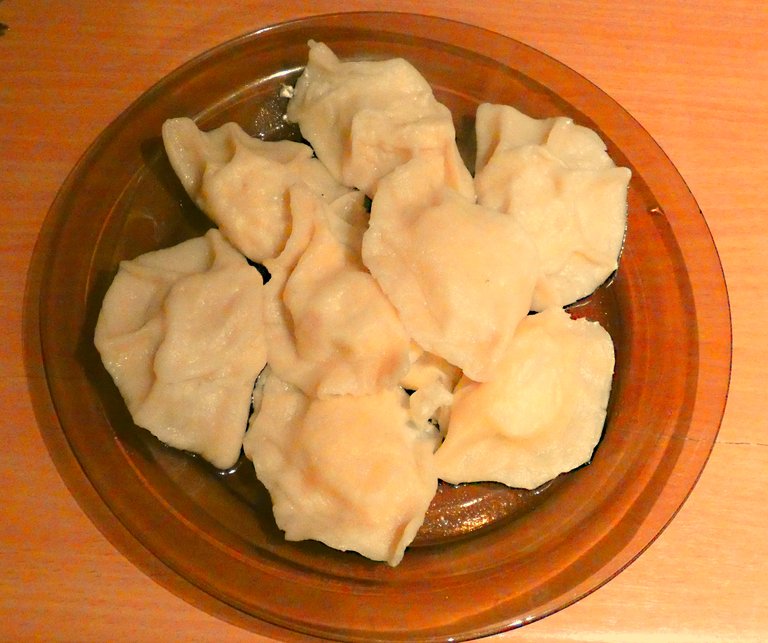 Enjoy your meal


Photo: Panasonic Lumix FZ82, December 2020, Silesia
all photos and video were taken by me and are my property