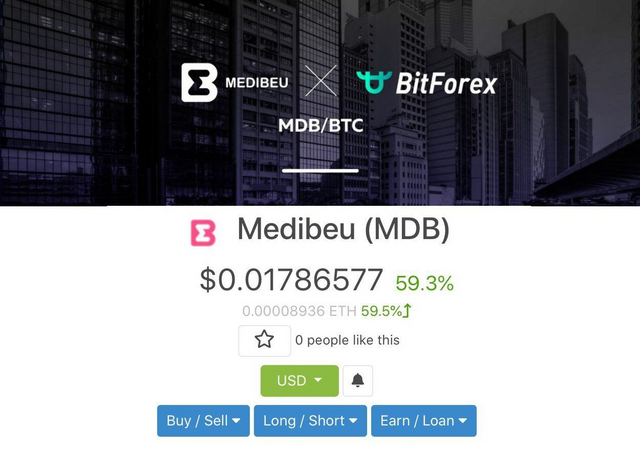 🎁 Total Reward: Receive up to 3000 MDB ≈ $54 for easy Tasks & 1000 MDB ≈ $18 for each referral.
📈 Already listed on Bitforex Exchange.
💸 Follow the Link to Medibeu Airdrop Form.  
🎯 Tasks:
📌 Follow their Telegram Group & channel.
📌 Follow their Twitter page, Like and Retweet with comment, and tag 3 Friends.
👥 Example for the Retweet with comment, and Tag 3 friends: Nice project @azerty @uiopqs @dfghjk
⚠️ The friends must be your real friends, your followers on Twitter, I give this name on this example like that, they don't exist.
🔘 Submit your details to the Airdrop Form, with your Ethereum wallet Erc-20.
➕ Additional Information:
☑️ Medibeu is created to solve problems in cosmetic surgery and medical market by blockchain-based medical cosmetics.
⚠️ NOTE: I am not a financial adviser. I am not on the company team. Please Do your own research.
👀 Check My Telegram Channel To Avoid MISSING HOT AIRDROPS & UPDATES.